2021 in 21 Pictures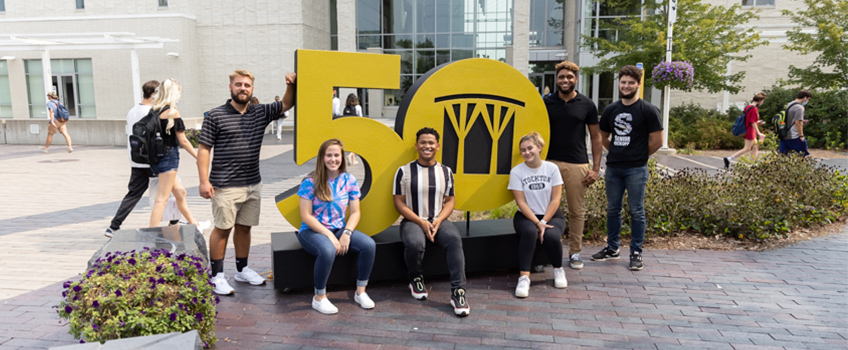 As we get ready to soar into the new year, here is a look back at 2021 in 21 pictures.
1. A New Tree-dition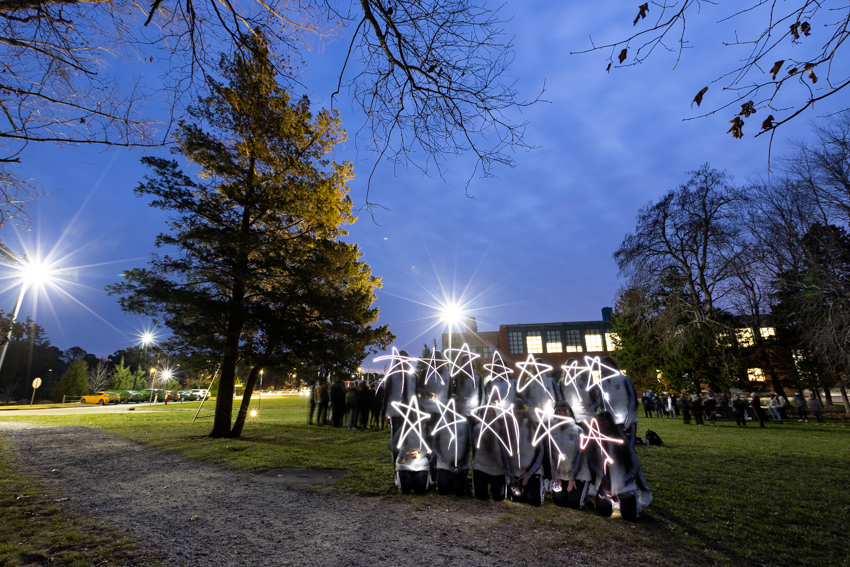 This year, Stockton began its celebration of the 50th anniversary of teaching. In December, a new tree-dition took root at the site where a cedar tree was planted at the college's groundbreaking ceremony in 1970. Spotlights lit the tree that has grown up with Stockton and students made it a starry night with their flashlights before their presentation of musical and dance performances.
2. Mask Up, Vax Up, Boost Up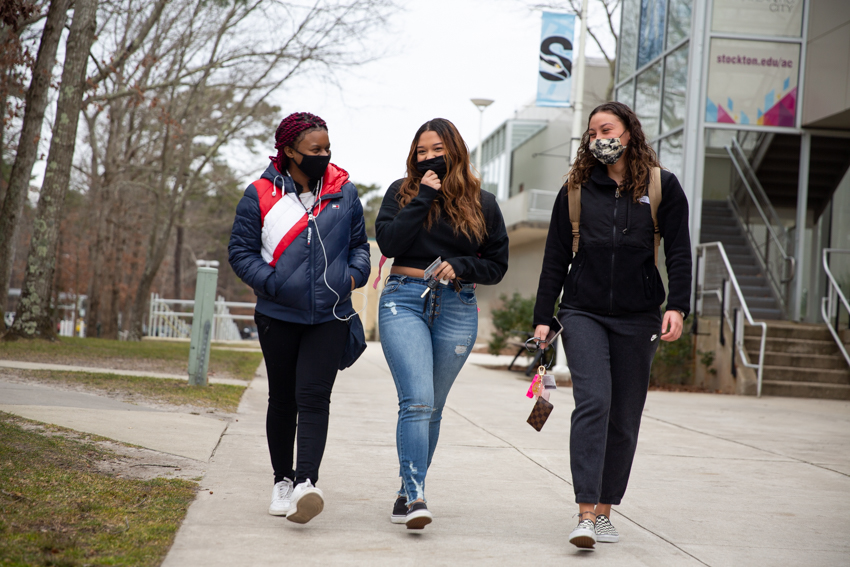 The Ospreys stepped up to soar safely.
3. Making Stockton More Accessible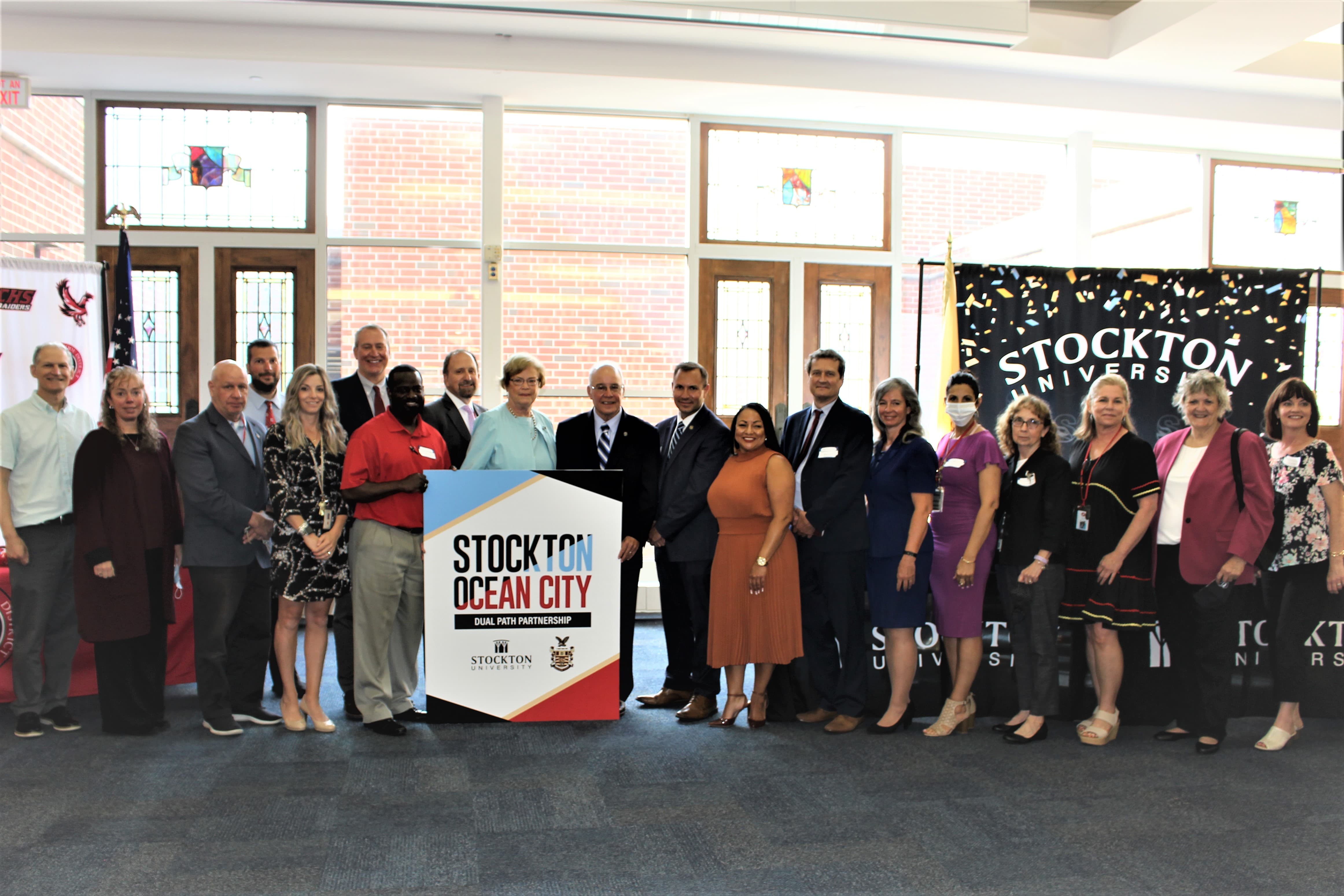 The Stockton Promise, dual path partnerships with Greater Egg Harbor Regional School District, Ocean City High School and Camden Academy Charter High School with Camden County College, and transfer pathways agreements with Middlesex College, Bergen Community College and Atlantic Cape Community College made Stockton more accessible. The Stockton Promisegrant covers 100% of the gap between federal, state and institutional financial aid and the cost of tuition and fees for qualifying students. (Photo: Diane D'Amico)
4. Celebrating Black Culture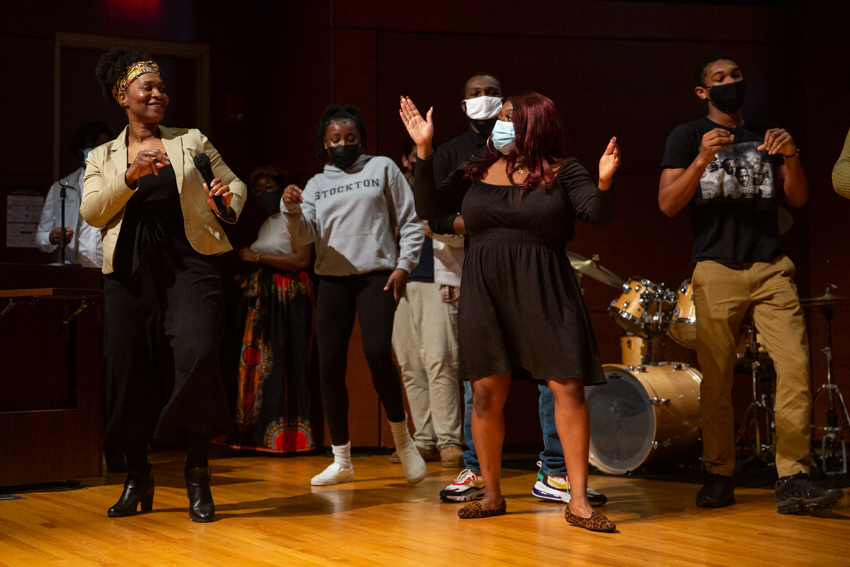 Donnetrice Allison, professor of Africana Studies and Communication Studies, dances with students at the Black Culture Matters community conversation. A new race and racism degree requirement will engage all students in important conversations on systemic racism. Stockton received its fourth national Higher Education Excellence in Diversity (HEED) Award from INSIGHT into Diversity magazine this year.
5. Nursing Majors Help The Community Vax Up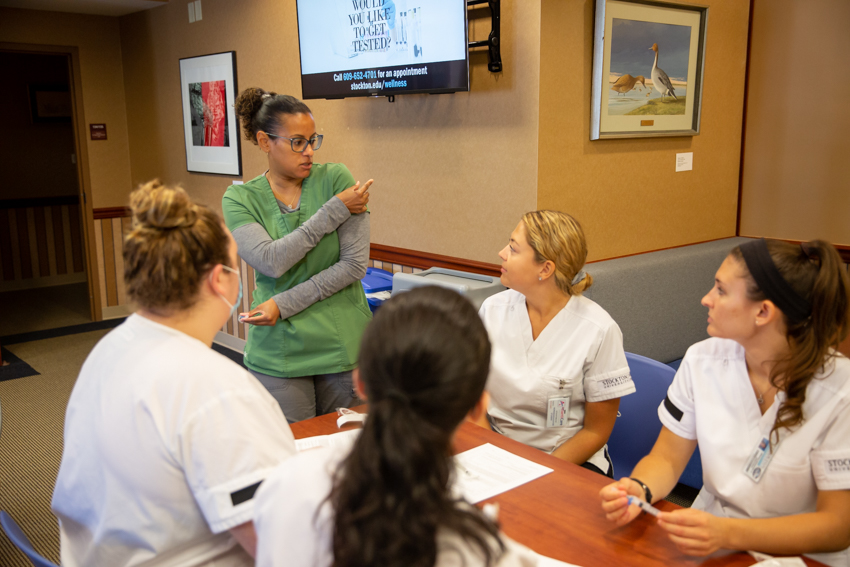 Lia Ludan, assistant professor of Nursing, demonstrates vaccination technique as Nursing majors prepare to administer COVID-19 vaccines to the community at Stockton Manahawkin. Nursing students also assisted at the vaccination megasite at the Atlantic City Convention Center.
6. Hats Off to the Ospreys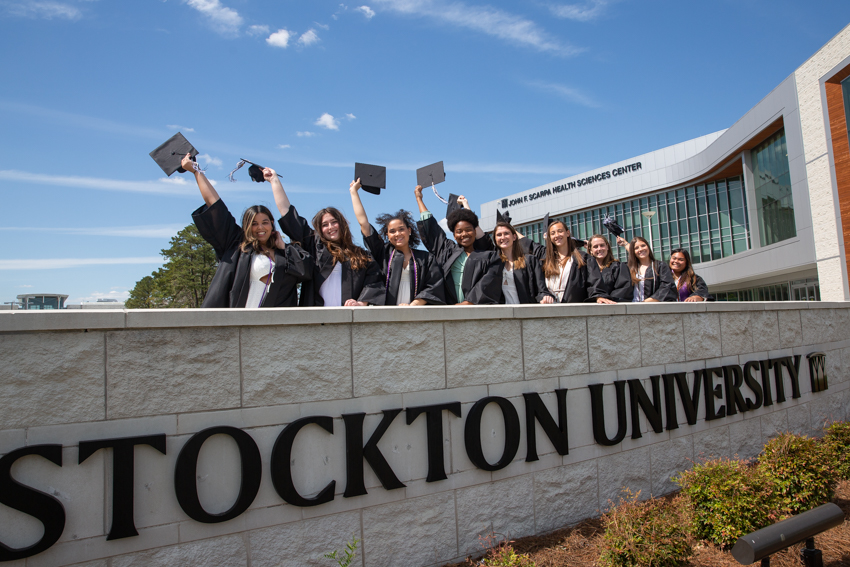 Following COVID-19 safety protocols, Commencement ceremonies spanned three days at the Galloway campus.
7. A Terrapin Rescue Story Goes Viral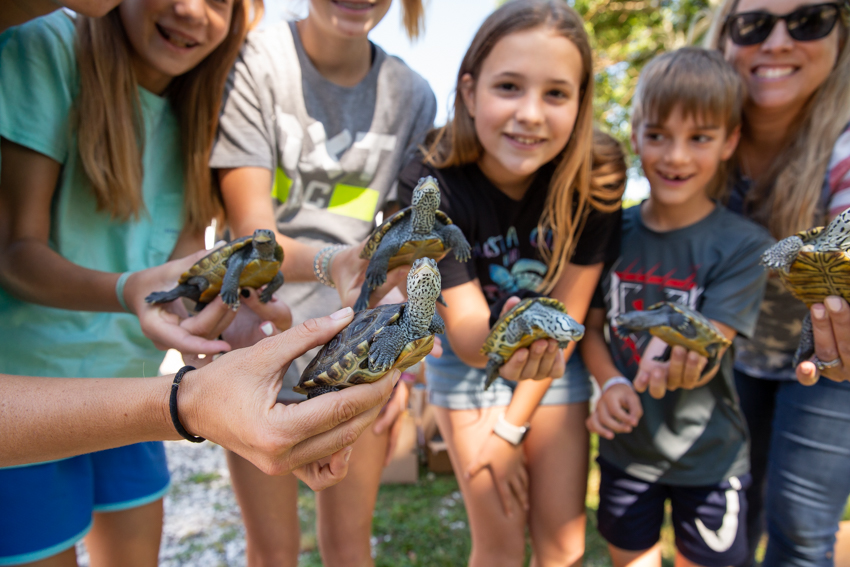 Stockton's conservation efforts to help Diamondback terrapins are not new, but this year's record rescue, with help from the community, made headlines internationally and caught the attention of Jimmy Fallon who mentioned the terrapins on the Tonight Show.
8. The PAC is Back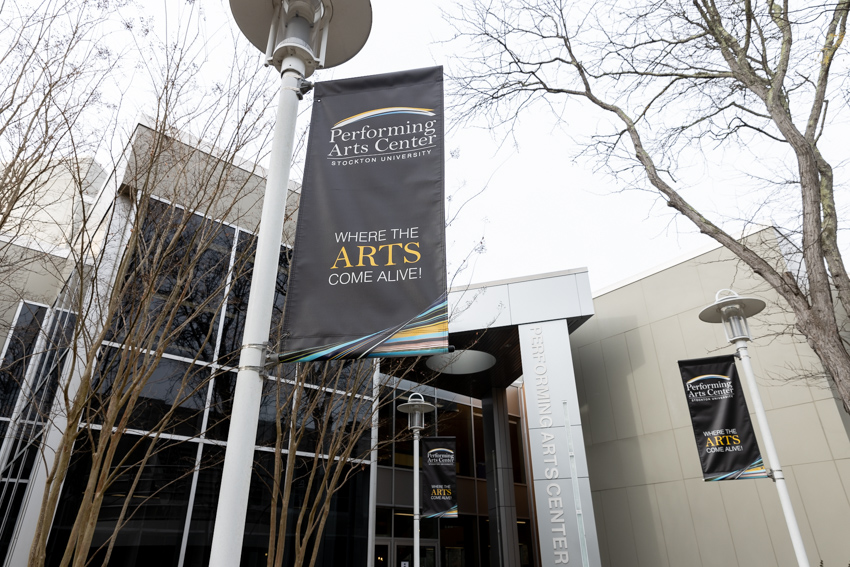 The Stockton University Performing Arts Center (PAC) reopened in the fall with an expanded mission to both educate and entertain, offering more opportunities for students and reaching a broader audience in the South Jersey region.
9. New Faces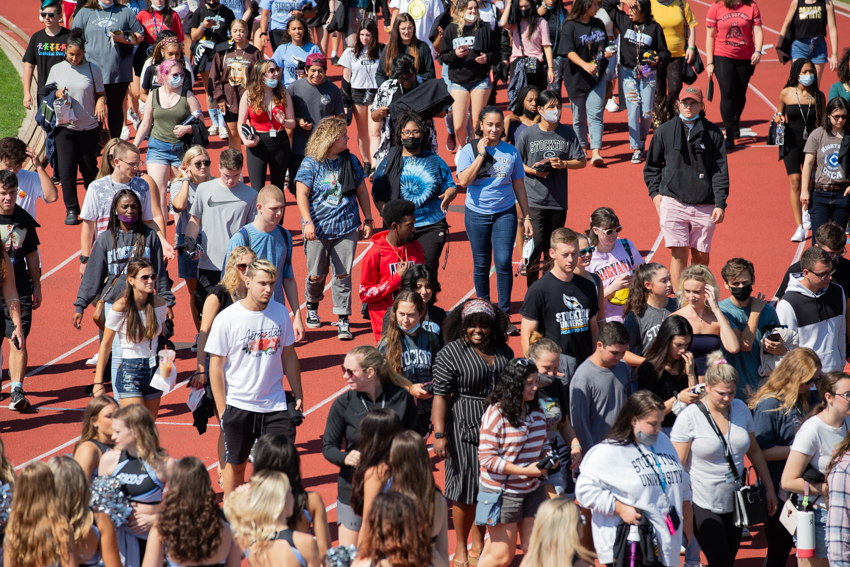 In the fall, Stockton welcomed 9,352 new and returning students, as well as several new campus leaders including Leamor Kahanov, provost and vice president for Academic Affairs, Anthony Berich, interim director of Athletics & Recreation, Brent Arnold, dean of the School of Health Sciences, and Michael Barany, director of the Military and Veteran Success Center.
10. Nest Fest Brings New Ospreys to Campus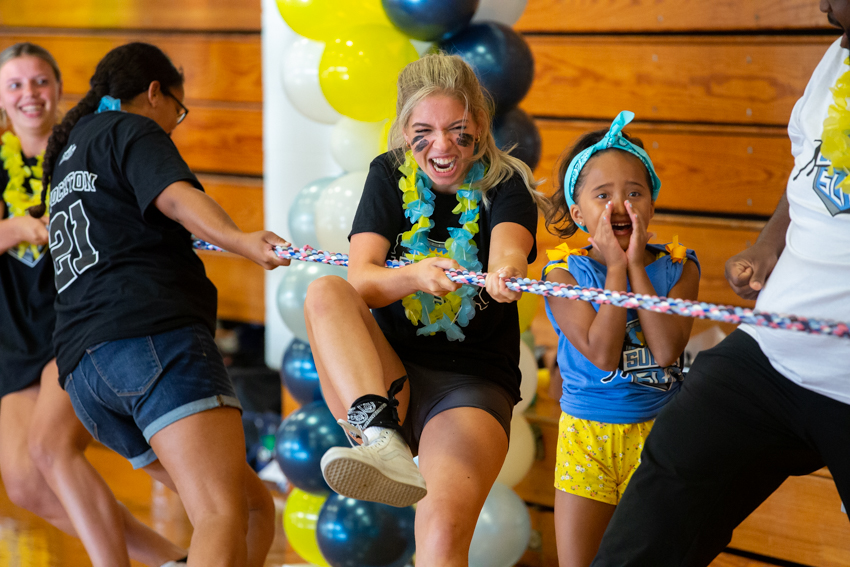 Orientation and registration were offered to new students in three formats, one being an overnight experience - a Stockton first. During Nest Fest students bonded with each other and met staff during fun competitions of tug-o-war, dodgeball, volleyball and other games.
11. Ospreys Return to Campus for Fall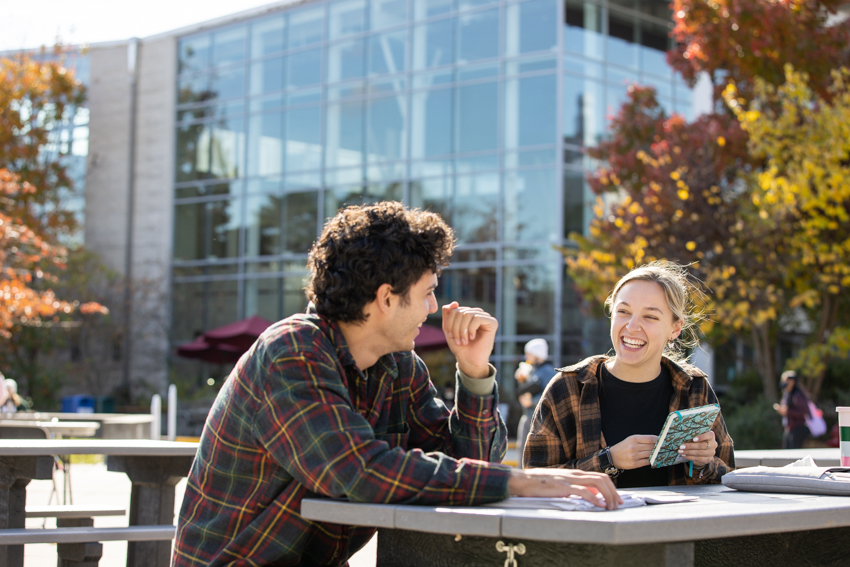 After a year of online learning, Ospreys were excited to be back on campus for in-person classes and student life in the fall.
12. Meet the Champs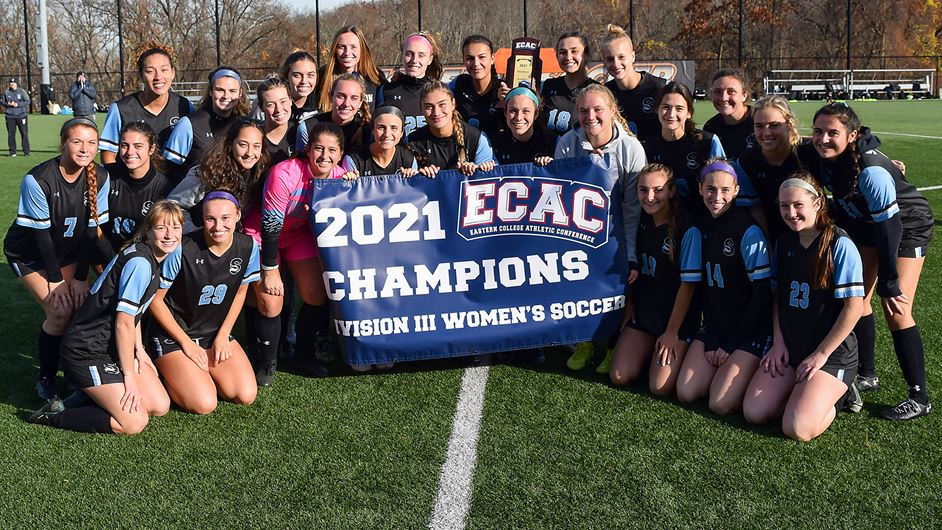 Women's soccer won the Eastern Collegiate Athletic Conference (ECAC) championship and Stockton Esports took first place in the ECAC NBA 2K21 PlayStation season. (Photo: Stockton Athletics)
13. A Second Helping of Maple Syrup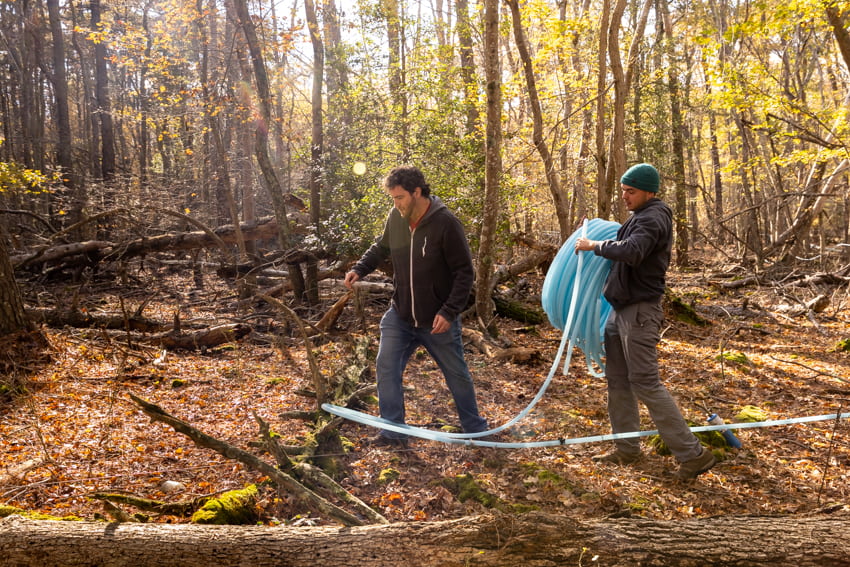 Stockton University's Maple Grant project gave South Jersey a taste of locally produced maple syrup, and the reaction was sweet enough that people want seconds. This year, the project was awarded a second grant from the United States Department of Agriculture for nearly $500,000 over three years to begin building a maple syrup industry in South Jersey.
14. Osprey Pantry Grows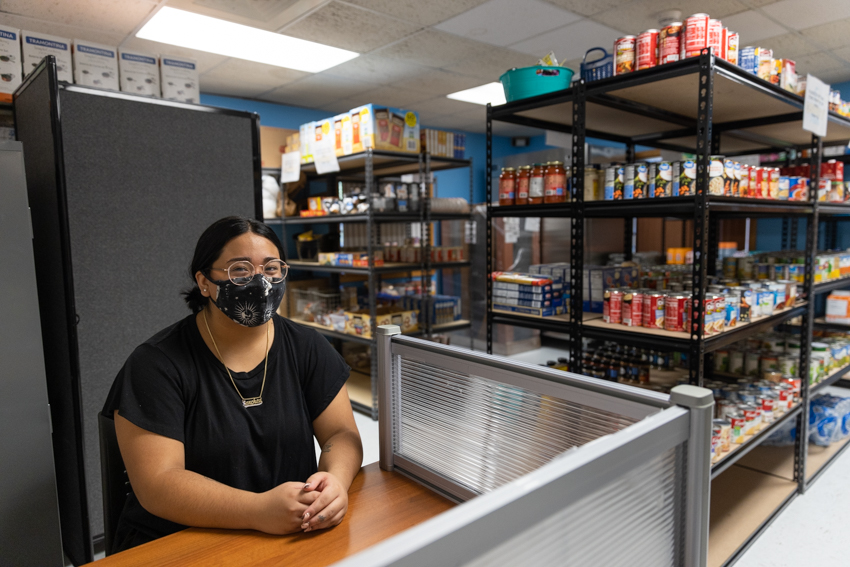 Stockton expanded the main campus food pantry, now located at the renovated Townsend Residential Life Center (TRLC), and received $80,000 from the State of New Jersey Hunger-Free Campus Grant program to support the growth of the Food Assistance Program.
15. Council of Black Faculty and Staff Celebrates 50 Years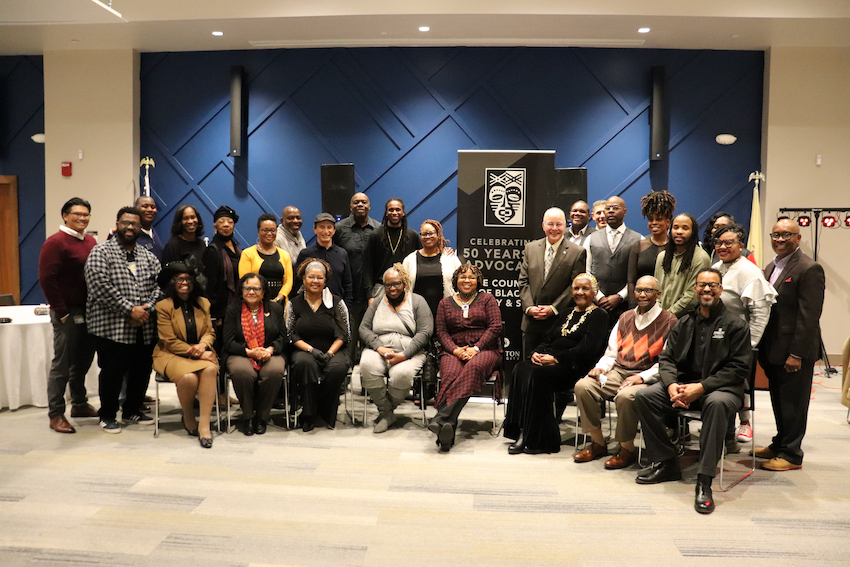 The Council of Black Faculty and Staff celebrated its 50th anniversary with a family reunion of past and present members. (Photo: Eliza Hunt)
16. We are Grateful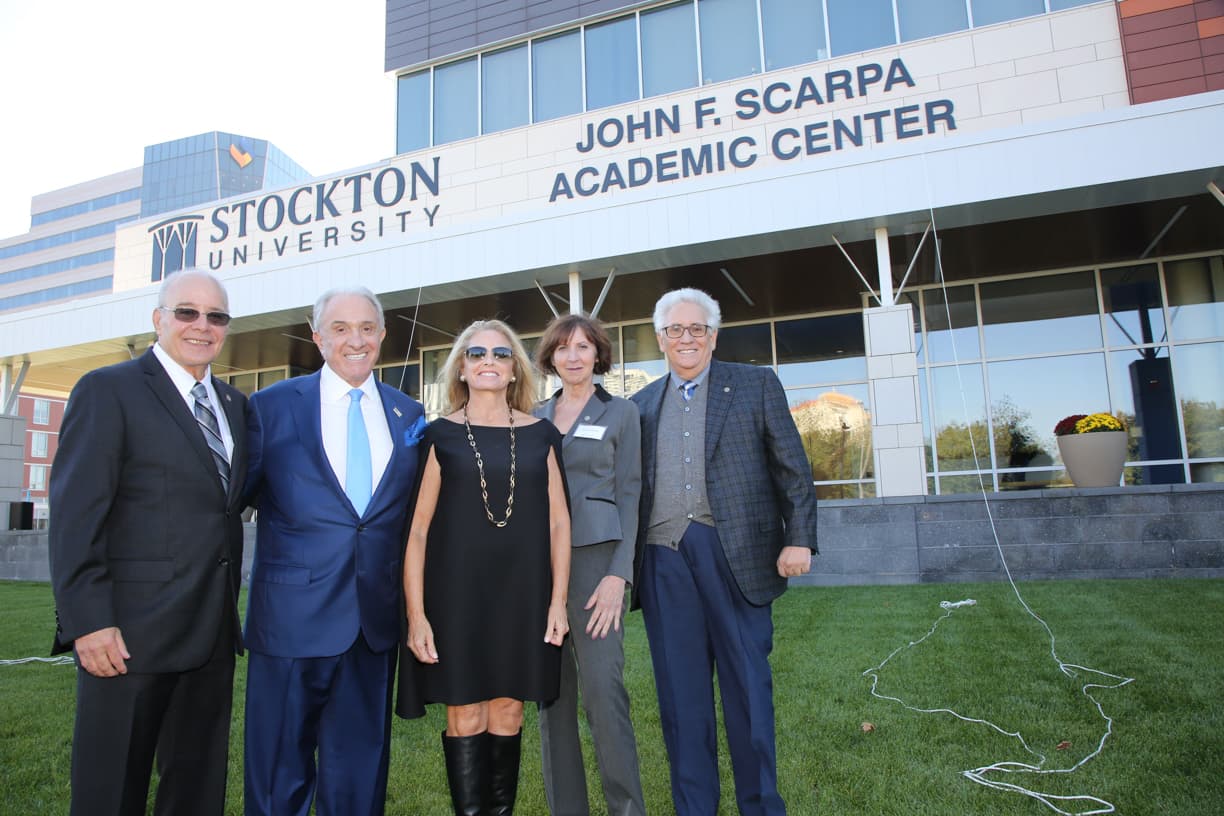 Stockton formally dedicated both the Atlantic City Academic Center and Health Sciences building on the main campus in Galloway in donor John F. Scarpa's name. The Stockton University Foundation's first Benefit on the Boardwalk raised more than $226,000, the fourth annual Ospreys Give raised $116,337 and the annual Golf Classic raised $99,460 to support students. William R. Hagaman, Jr. '79 announced his commitment to fund a new First Generation Student Endowed Scholarship. (Photo: Nicholas & Partners Photography)
17. Rowing Brings Local Youth to the Bay

The Summer Youth Rowing Program gave Atlantic City youth the opportunity to learn the basic skills of rowing and life skills.
18. Boats Sink for Science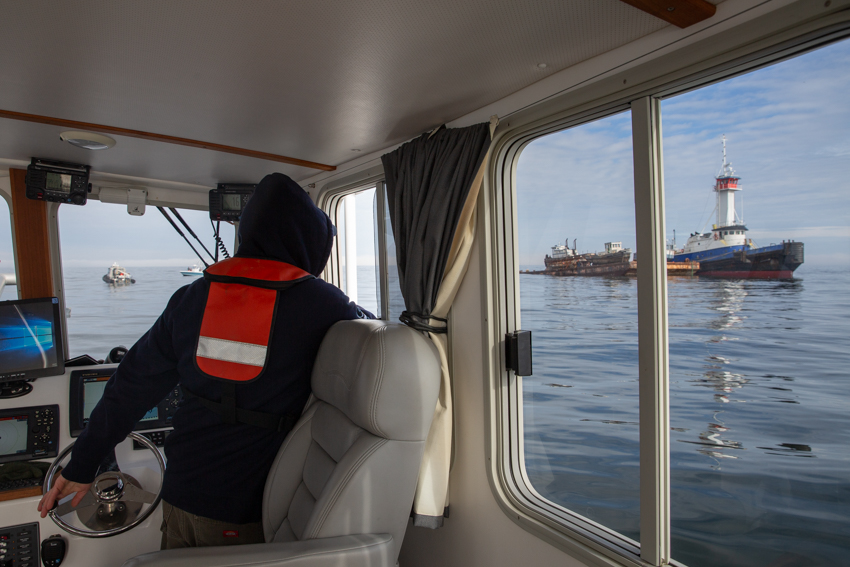 In January, Steve Evert, director of the Stockton Marine Field Station, looked out the window of the R/V Petrel to watch three vessels sink to become part of the Little Egg artificial reef that Stockton students and faculty will monitor for changes in marine life activity.
19. Former Soccer Star Returns

Santiago Solari, formerly #4 on the Stockton men's soccer team and now the head coach for Club America in Mexico, returned to Stockton with his family to tour the campus and meet the current team.
20. Bringing Back Cedar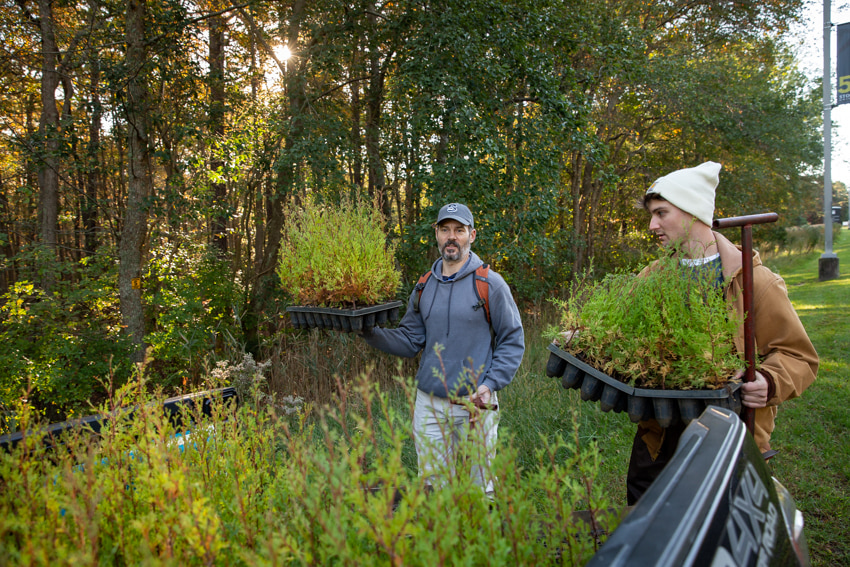 Matthew Olson, assistant professor of Environmental Science, and Kyle Caccamesi, a senior Environmental Science major, planted Atlantic White Cedar seedlings to help bring back the historically dominant species that dwindled after the aromatic and rot-resistant wood was harvested and hardwood species took its place.
21. A Look at the Future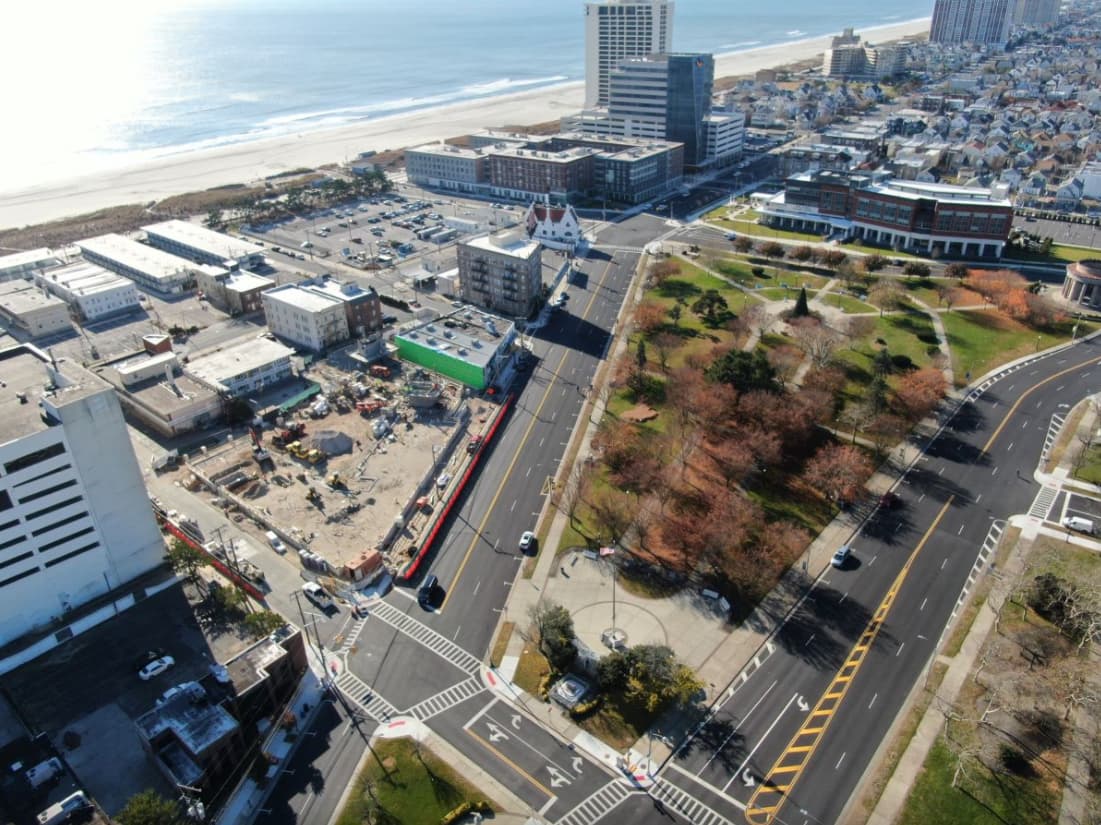 There is a lot to look forward to in 2022 including more 50th anniversary celebrations, a new Multicultural Center on the Galloway campus, continued construction on the second Atlantic City Residence Hall and plans for the Sports Center expansion. (Photo: Stockton Atlantic City)
Photos by Susan Allen unless otherwise noted