Picture Stockton...Taking Flight for Fall 2021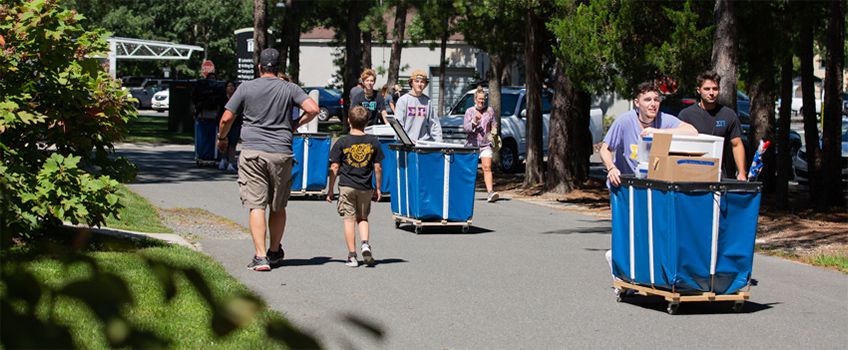 Galloway, N.J. - We missed you, Ospreys.
Moving carts rolled through the parking lots as new and returning students made their way to campus housing to build their nests.
For some returning sophomores, move-in day was one of their first times on campus. A series of events called Second Flight offers opportunities for sophomores to connect.
About 2,000 first-year and transfer students made their first college memories and friends during Welcome Week.
Photo story by Susan Allen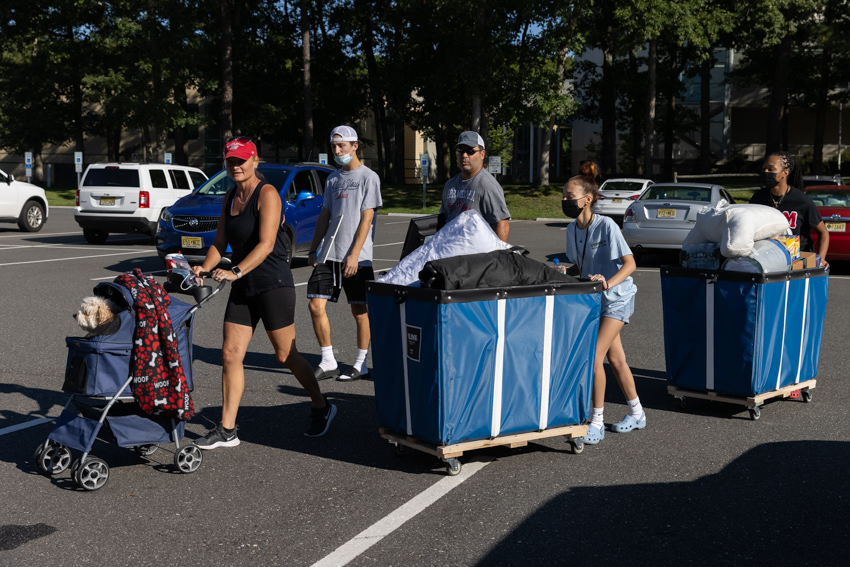 A family helps their Osprey on move-in day, but not without Wawa in the cupholder and Casey leading the way.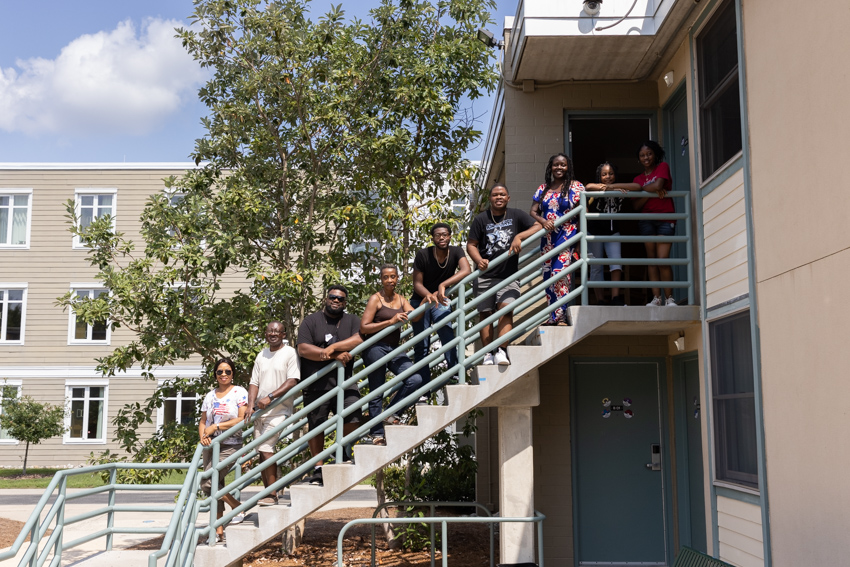 Moving an Osprey onto campus is a team effort.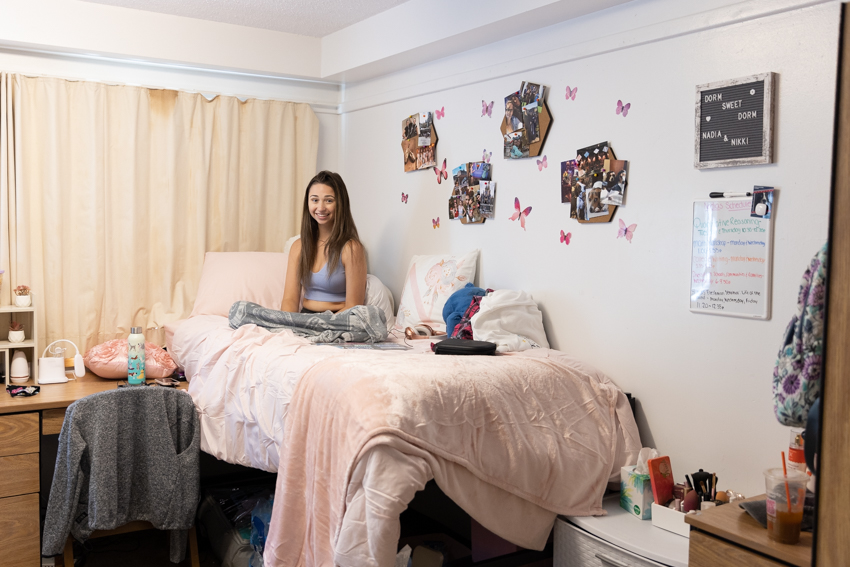 Show us how you decorated your room with the hashtag #PictureStockton.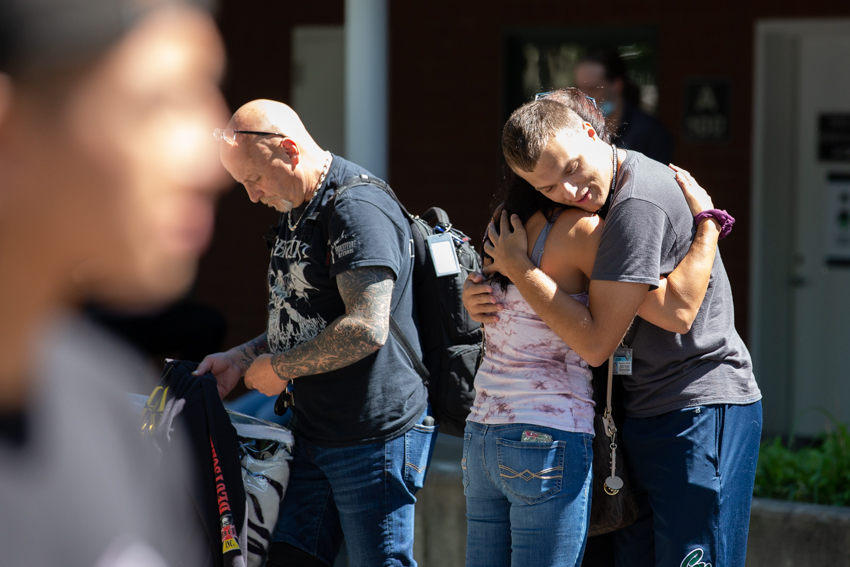 Move-in day brings a mix of emotions including proud, bittersweet, exciting and scary all at once.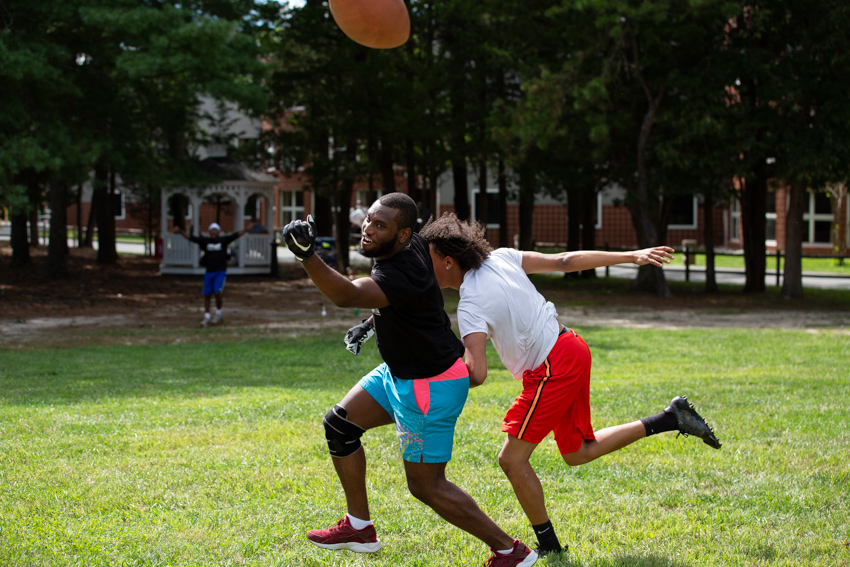 Undefeated since 1969. Stockton may not have a football team, but the intramural flag football community is strong. Find out more about intramurals and club sports.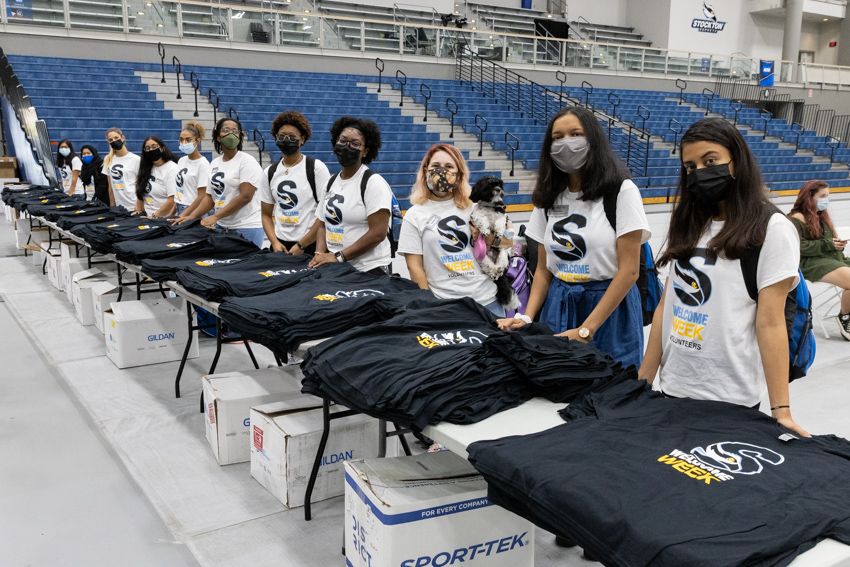 TALONS gave a warm welcome to new students over Labor Day weekend.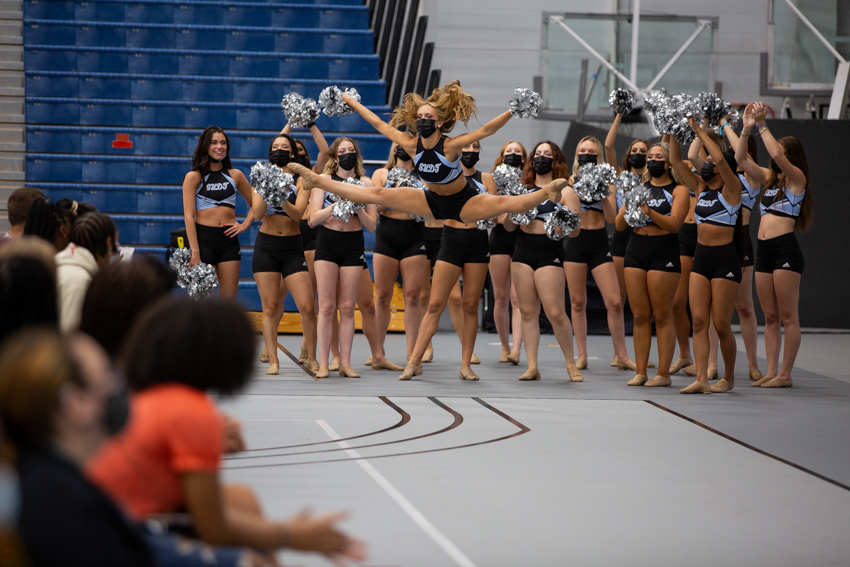 Stockton's Dance Team kicked up the energy as new students got ready for the Spirit Walk.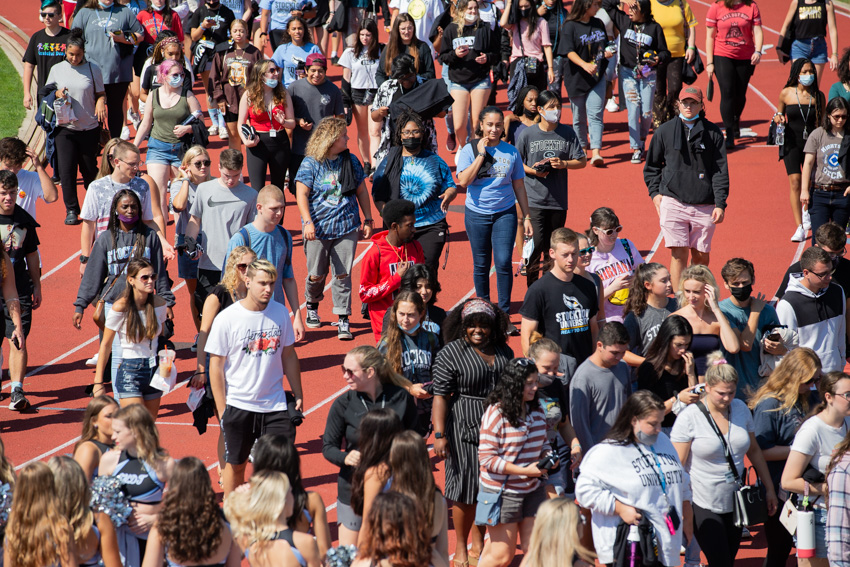 New students walked two laps around the track together--one loop to symbolize their commitment to contribute their gifts and talents to Stockton and the second loop for their commitment to complete their academic degrees.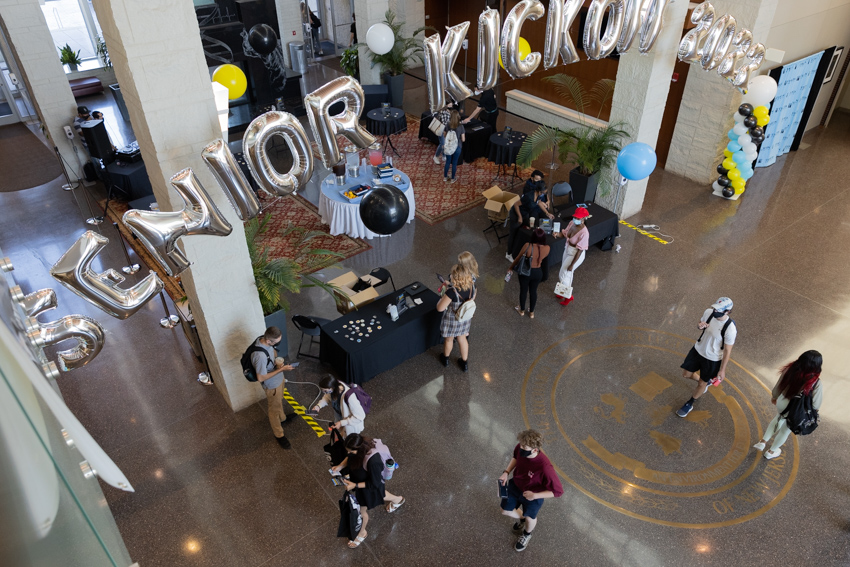 The Career Education and Development Office's senior kickoff event connected graduating seniors with job searching resources and ways to stay connected to Stockton through the Alumni Office. If you missed it, make an appointment to meet with a career counselor.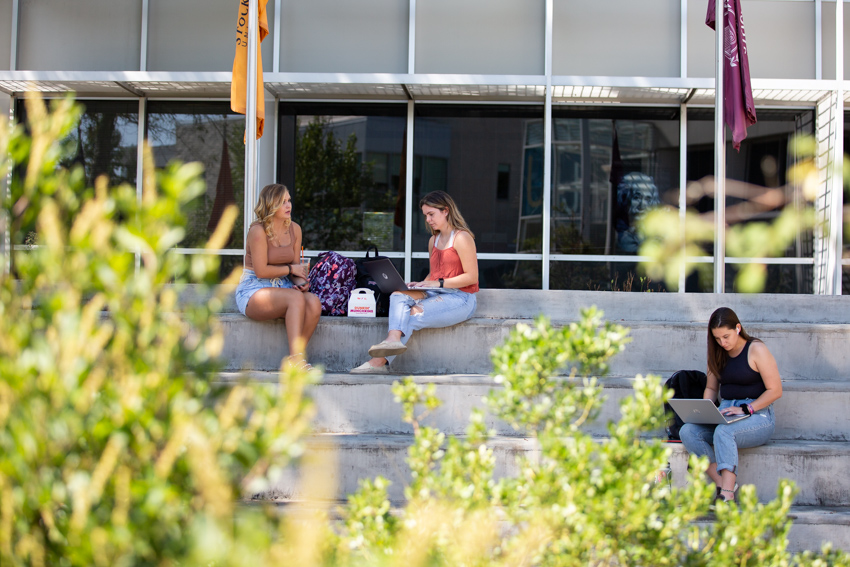 September is for studying outdoors.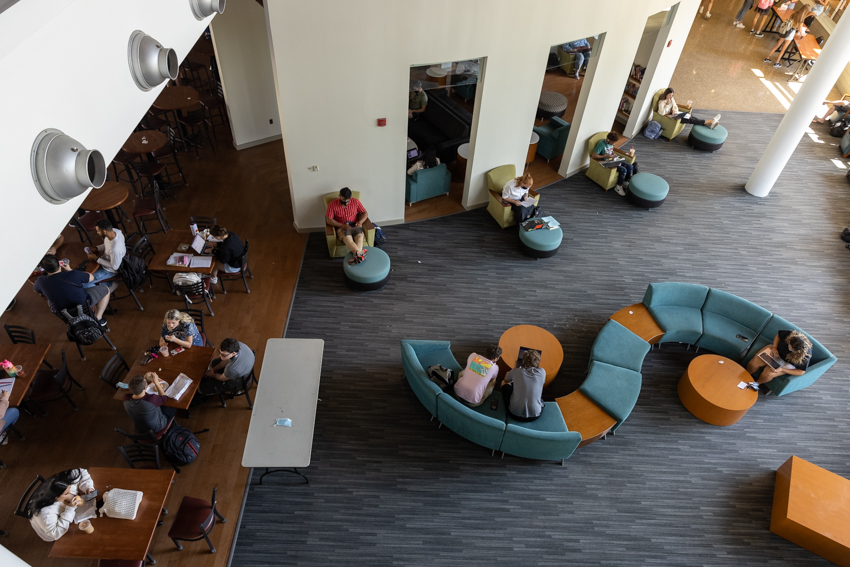 Welcome back, Ospreys.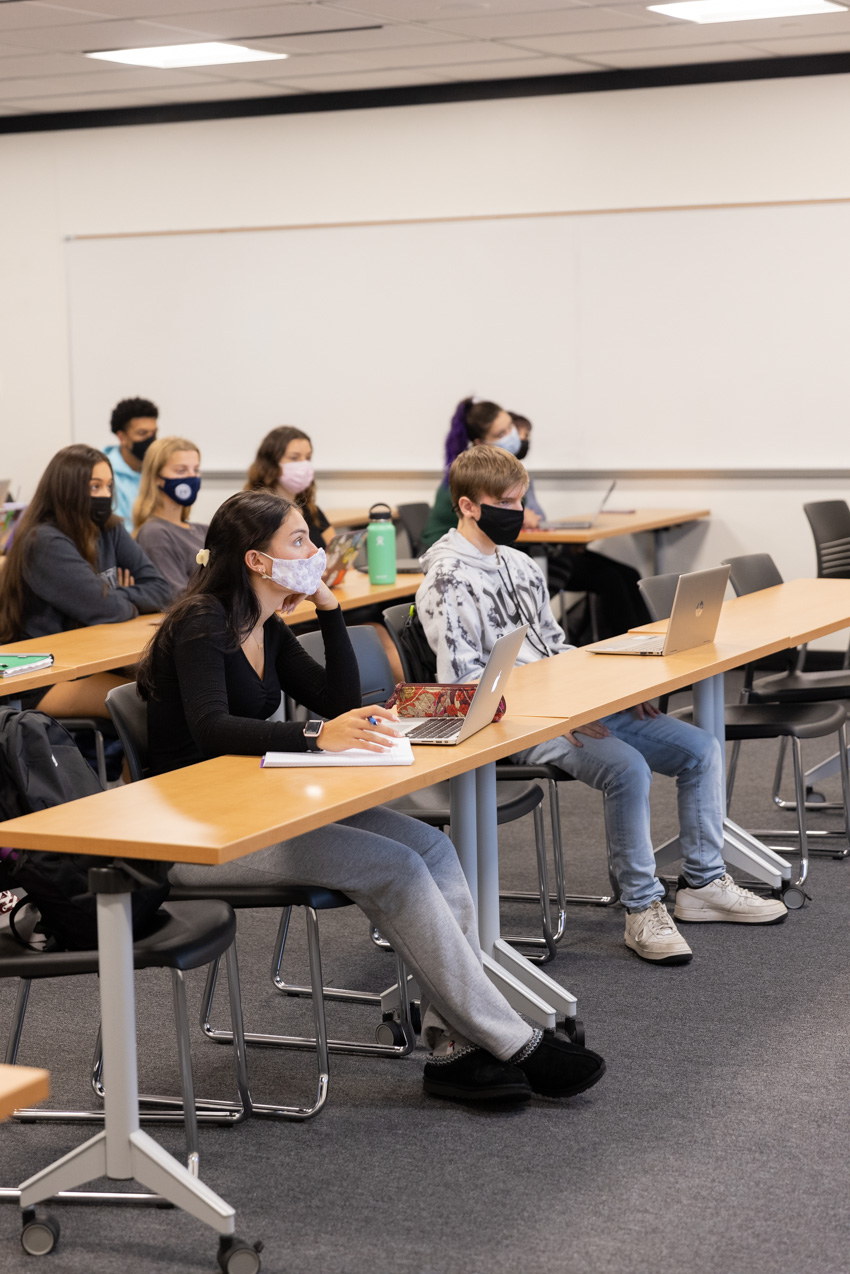 Best of luck in your classes.