About Stockton
Stockton University's Galloway, N.J. campus in the Pinelands National Reserve is reminiscent of one of America's beautiful national parks. Our campus is within easy driving distance of major metropolitan areas including New York City, Philadelphia, Baltimore and Washington, D.C. A new residential campus in Atlantic City will open in 2018.
Stockton University is among the top 10 Public Regional Universities in the North according to the U.S. News and World Report 2018 "America's Best Colleges."
Students (Fall 2017)
9,216 full- and part-time undergraduate and graduate students
1,569 first-time freshmen
988 new transfer students
---
Distinguished Faculty
Noted for our distinguished faculty, including Stephen Dunn, winner of the 2001 Pulitzer Prize for Poetry, and Wendel A. White, awarded a Guggenheim Fellowship in 2003.
94% of faculty have the highest degree in their field.
Recent Fulbright scholars include:
Stockton is Growing!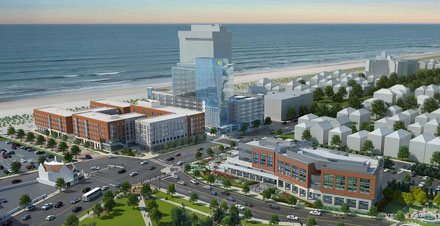 Atlantic City Gateway Project
A residential campus is planned to expand Stockton University's presence in Atlantic City, benefiting students and contributing to the city's renaissance.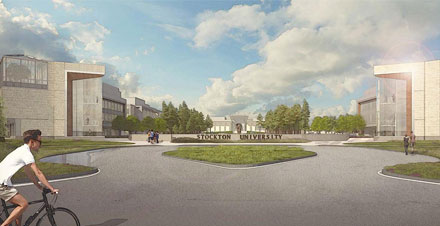 Future Academic Quad Expansion
Construction has started on the first phase of an expansion that will create a distinctive entrance on the Galloway Campus. The new buildings are scheduled to open in Spring 2018.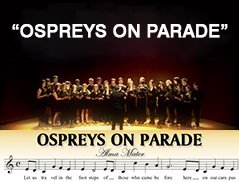 Listen to our official Alma Mater, "Ospreys on Parade".
Learn More