Manahawkin
Whether you live locally or are a resident of the Main Campus, Stockton University at Manahawkin is a convenient location to further your academic career.
We provide students with comprehensive academic course offerings, as well as opportunities to participate in co-curricular programs and community-based service projects.
Located conveniently for students living in Ocean, Monmouth, and Burlington Counties, we offer many of the same services found on the Main Campus.
Upcoming Events
Murder at the Manor: Film Viewing & Discussion
Tuesday, 9/27 | 1:00pm-3:00pm


Accelerated Bachelor of Science in Nursing Information Sessions


Friday, 9/30 | 3:00pm-5:00pm


Wednesday, 10/12 | 6:00pm-8:00pm


SILL: Baseball- The Early Days
Friday, 10/7, 10/14, 10/21, 10/28
2:00pm-3:00pm


SILL: The American Civil War


Friday, 10/7, 10/14, 10/21, 10/28

12:45pm-1:45pm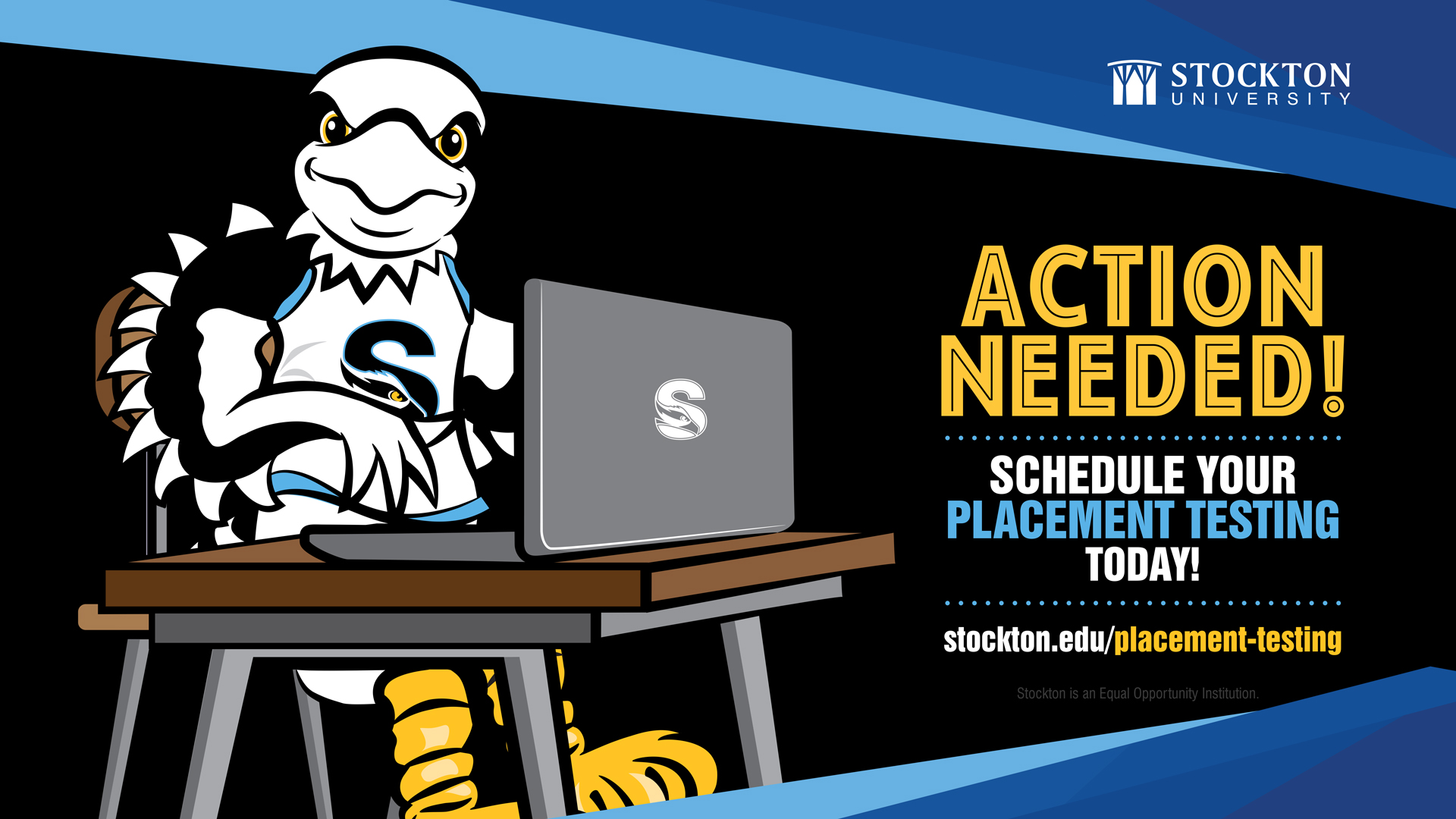 All first-year students who DID NOT submit SAT/ACT scores must complete placement testing in math, reading, & writing.
Students with a math SAT score of 560 or less or a math ACT of 23 or less must complete math placement testing only.
Select transfer students may be required to complete placement testing.
Specific testing details are sent to your personal email account. Learn more about the Accuplacer at stockton.edu/placement-testing.
---