Esports Players Take 1st, 3rd, in ECAC Spring Season
Galloway, N.J. - Stockton University took first place in the Eastern Collegiate Athletic Conference (ECAC) Esports NBA 2K21 PlayStation season.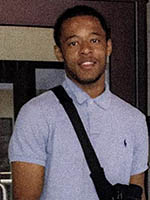 Stockton's Dontae Loveland of Pleasantville, a computer information systems major, went undefeated with 10 straight wins during the regular season and playoffs to claim victory for the Ospreys. In addition to playing and streaming esports, Dontae also likes to play basketball in real life. Follow Dontae on Twitch to catch his next livestream! https://twitch.tv/thatboythegoat2
Stockton also took third place in the ECAC NBA 2K21 Xbox season. Jordan Davis of Absecon, a computer science major, won seven matches throughout the regular season and playoffs, defeating Dallas Baptist University to take the bronze. Jordan also enjoys playing basketball in real life and works with local youth as a high school sports referee and mentor. Follow Jordan on Twitch to catch his next livestream. https://www.twitch.tv/xdunkeroo
Stockton esports teams in FIFA, League of Legends, Overwatch, Call of Duty, Valorant, and Smash Brothers Ultimate also finished their spring seasons with playoff runs. Stockton's FIFA team took home the gold in the fall 2020 semester.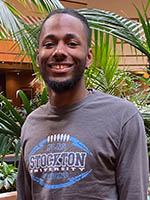 "We couldn't be prouder of our esports community and the amazing competitive student talent Stockton continues to field each semester," said esports program manager Demetrios Roubos, Stockton's Information Security Officer and adjunct computer science professor. Roubos was recently nominated and subsequently awarded Advisor of the Year by the Stockton Office of Student Development for his work supporting the esports program.
Call of Duty, Valorant, and NBA 2K21 are the newest additions to the esports program. Stockton Esports features a broad community of casual participants including high school students and Stockton alumni, over 300 followers on the Stockton Esports Twitch channel, and over 50 collegiate competitors, participating on 13 teams across 4 leagues.
Learn more at stockton.edu/esports.