19 Reasons to Celebrate Stockton in 2019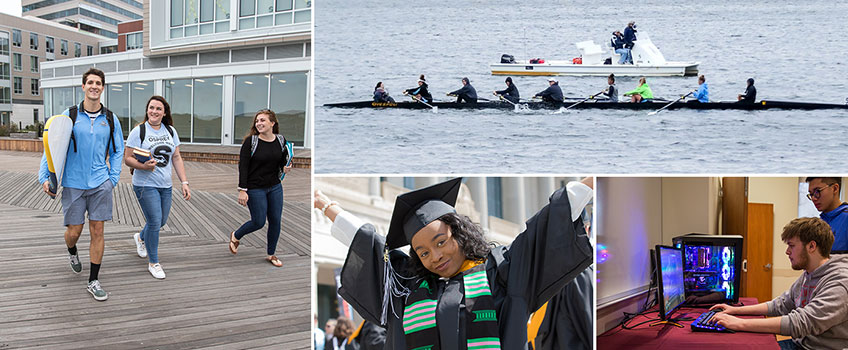 1. Live and Learn on the Beach at Stockton Atlantic City
Take a summer class or two or three at Stockton University Atlantic City and live in our new beachfront student housing. Summer tuition is discounted, so if you take three courses you'll pay the same price as for two. Special rates will also be offered for summer housing. Registration begins Jan. 12.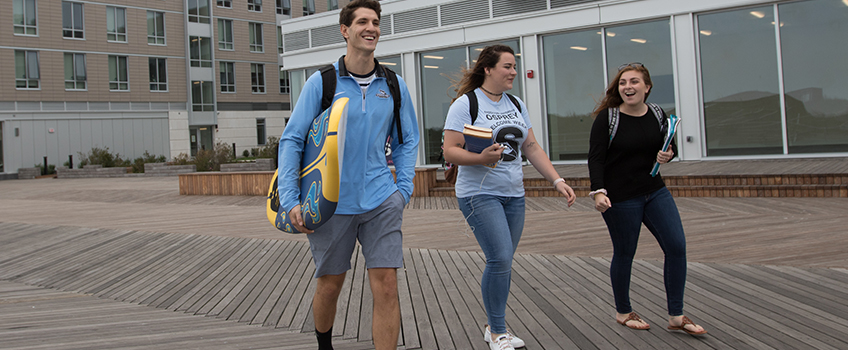 2. Take the Controls on Stockton's New Esports Teams
Starting with the Spring 2019 semester Stockton will sponsor esports teams in the Eastern College Athletic Conference that will compete in Fortnite, League of Legends and Overwatch. Students helped build the machines that will be located in a former computer lab customized for esports. All interested students are invited to join.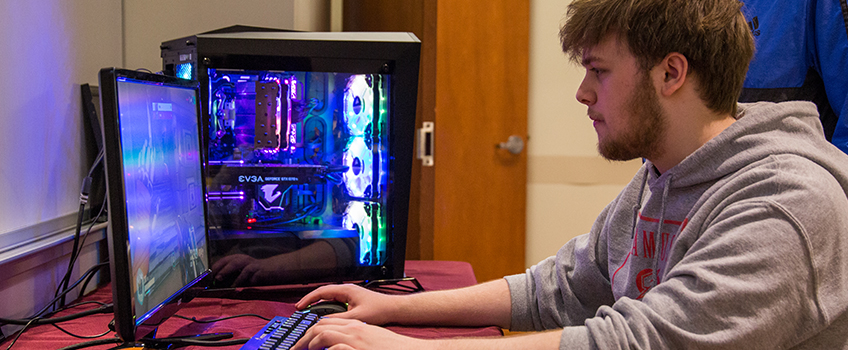 3. Join 15th Martin Luther King, Jr. Day of Service
Stockton's annual Martin Luther King, Jr. Day of Service will be held on Monday, Jan. 21. This year marks the 15th anniversary of the campus-wide community service project, coordinated by the Office of Service Learning, that is the largest such event in South Jersey. The 2019 event will include projects at multiple sites at Stockton campuses and with partners in the community.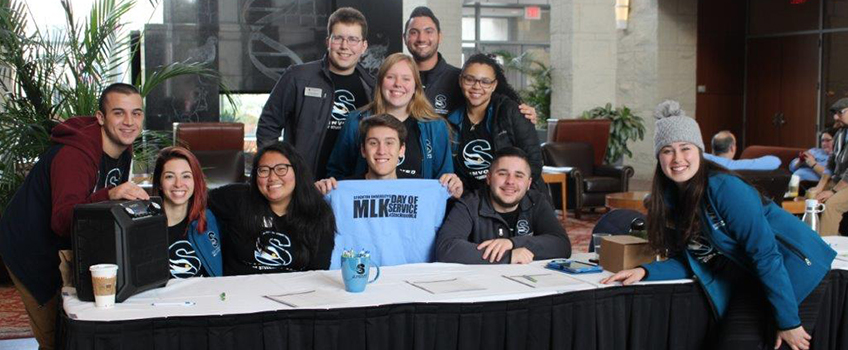 4. Stockton is Test Optional and Transfer Friendly
Students applying for admission to Stockton as freshmen for the Fall 2019 semester may now choose not to submit standardized test scores with their applications. Certain programs may still request scores, and they will be required for some scholarships. Stockton chose to become test optional because we recognize that test scores are not always the best predictor of college ability. Students planning to transfer from participating community colleges will also receive additional support from Stockton through the new Transfer Pathways program. Veterans and active military also get special attention at Stockton with their own orientation through the Office of Military and Veteran Services.
5. Celebrate the Law that Created Stockton
Thanks to the dedicated lobbying efforts of local residents like Elizabeth Alton and support from state legislators, including Atlantic County's powerful Senator Frank S. Farley, in February 1969 the New Jersey Legislature approved a law that created Richard Stockton State College. The college opened for classes two years later in fall 1971.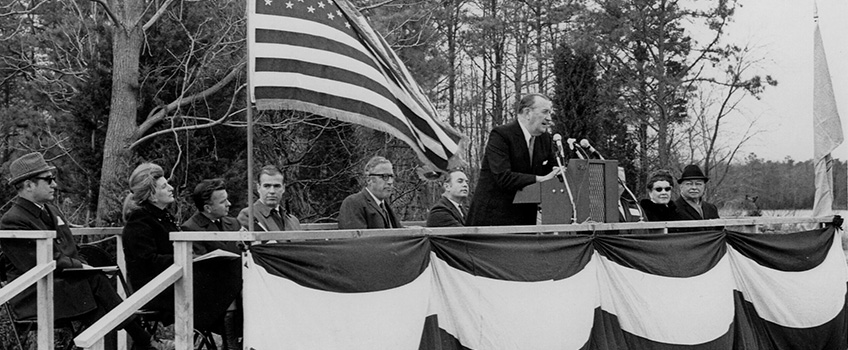 6. Learn about African American Culture and Heritage
Stockton University will host its first African American Cultural Heritage Short Course at Stockton Atlantic City, 3711 Atlantic Ave., on April 12-13. The program, coordinated by the Office of Continuing Studies, will include tours, seminars, films, speakers, arts and cultural events and professional development highlighting the history and contributions of African Americans in the region.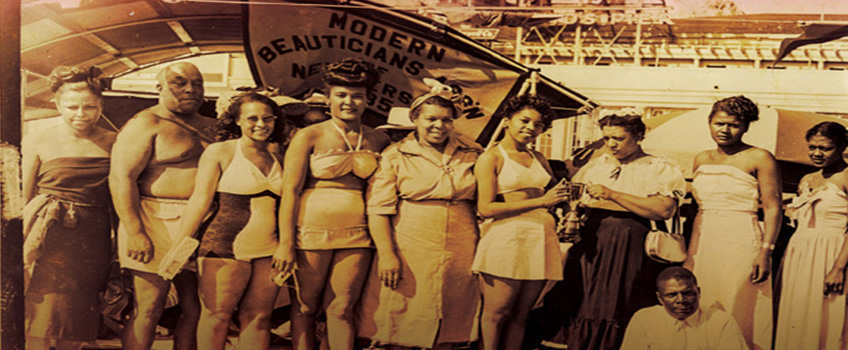 7. Branch out into a STEM Field
Experiment with alternative energy in Stockton's new Sustainability Lab, grow plants in the new zoned greenhouse in Unified Science Center 2 or at the Stockton farm, watch the third Stockton student-run flight experiment head into space this summer on Mission 13, or do research with professors at the Marine Field Station. The School of Natural Sciences and Mathematics offers hands-on research for all disciplines. Stockton and the City of Atlantic City will also use a $100,000 state grant to study the feasibility of building a new $41 million Marine and Environmental Center on 15 acres at Bader Field in Atlantic City, near the new Stockton Atlantic City campus and University District.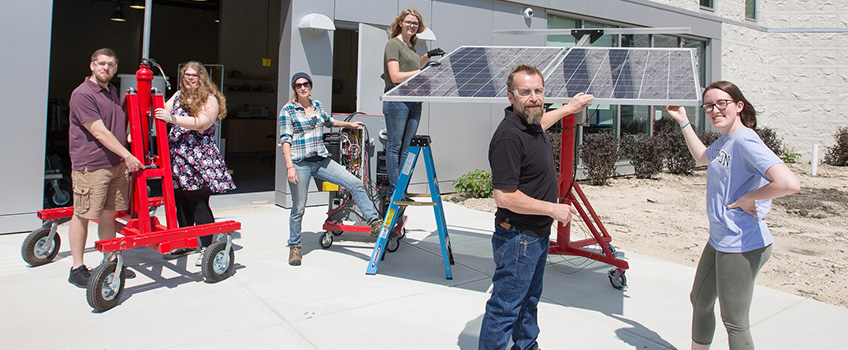 8. Row, Row, Row Your Boat or Take in a Baseball Game
Stockton welcomes two new coaches to two new full-time positions this year. Atlantic City native John Bancheri joins Stockton as its first full-time head rowing coach, leading the women's intercollegiate team and the men's club team. He comes from Grand Valley State University in Michigan. Freehold native Dave Lorder, former assistant coach and recruiting coordinator at George Washington University in Washington, D.C. was named the first full-time head baseball coach. Both begin work in January. Come cheer them and their players to victory.

9. Get Involved in a Club, or Two or Three
Every student juggles a busy schedule. Why not try juggling just for fun? Join the Juggling and Circus Arts Club or one of more than 250 other clubs and organizations at Stockton that includes fraternities and sororities, special interest organizations, social and cultural groups and club sports. Not sure what you like? Visit the Spring 2019 Get Involved Fair from 10 a.m. to 4 p.m. Jan. 29-30 when all of the on-campus groups will be tabling through campus. On Jan. 31 off-campus partners will offer volunteer and service opportunities. Also, on Jan. 31 find out who will headline the WoodStockton Spring Concert.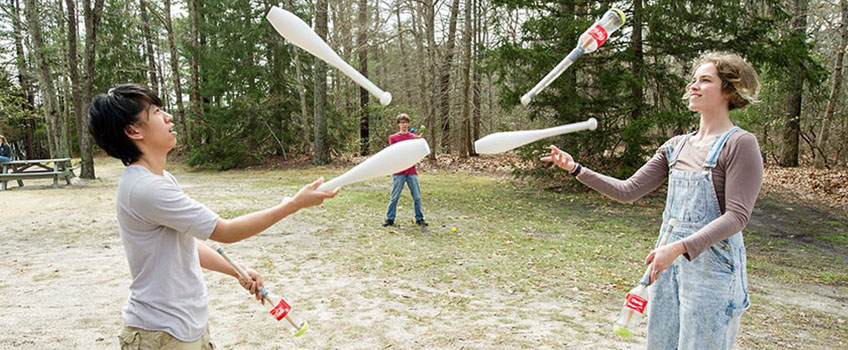 10. Enhance Your Skills with a New Master's Degree in Counseling
Stockton University's new Master of Arts in Counseling program is designed to educate students about best practices in mental health and human services. Students will train in the skills necessary to work with clients in a variety of settings, such as hospitals, social service agencies, residential treatment centers, and community mental health centers. Applications are now being accepted for the Fall 2019 semester. Stockton also offers 12 other master degree programs through the Office of Graduate Studies.
11. Rock 'n' Roll 'n' Raise Money for Scholarships at Annual Gala
The 39th annual Scholarship Benefit Gala will be held at the Hard Rock Hotel & Casino on May 4, 2019. Proceeds support the Stockton University Foundation Benefit Gala Endowed Scholarship Fund. This year 569 students received more than $800,000 in scholarships through the Foundation. Become a sponsor, or just join in the fun at Stockton.edu/gala. Stockton students can apply for scholarships from Jan. 25 through March 18.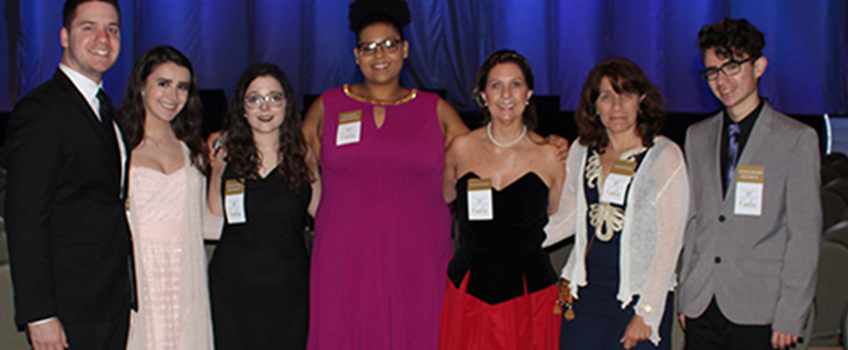 12. Sara & Sam Schoffer Holocaust Resource Center Expands
Construction begins in 2019 on the new Schimmel and Hoogenboom Righteous Remembrance Room at the Sara & Sam Schoffer Holocaust Resource Center, located above the library. The room is made possible by a generous donation from Katharine and Leo Ullman that honors Piet and Evertje Hoogenboom-van Maanen and Hendrik and Jannigje Schimmel-Mansholt who assisted Ullman's family during the Holocaust. Piet Hoogenboom provided false identification papers for family members and the Schimmel-Mansholts hid Ullman in their house for 796 days. Stockton offers a minor, a master of arts as well as dual credit courses for area high school students in Holocaust and Genocide Studies.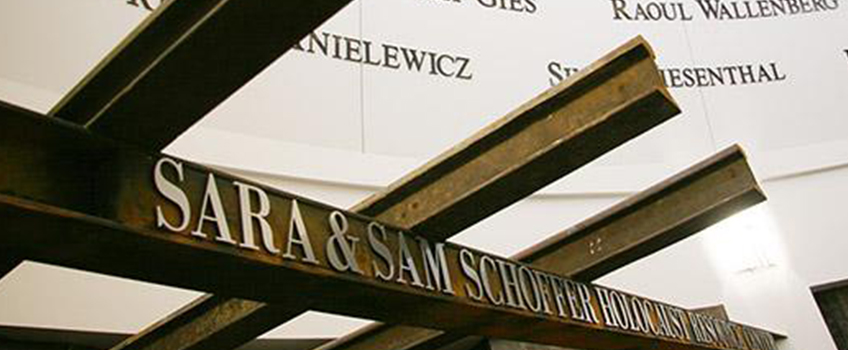 13. Share in Stockton's Culture of Respect
Stockton strives to reinforce the values of a decent and honorable community by elevating the civil, respectful behavior and personal responsibility of every Stockton community member. Through the Culture of Respect initiative, students learn about their rights and responsibilities, how to report an incident, and how and where to go for help. A new 24-hour hotline is available and the Women's, Gender and Sexuality Center is moving to larger quarters.
14. Research a Growing Industry in Cannabis Studies
Stockton's Minor in Cannabis Studies offers a foundation for understanding the burgeoning cannabis industry, including expanding medical marijuana operations and efforts to legalize recreational marijuana in New Jersey. Stockton is partnering with academic and non-academic partners to provide internships for students. A new non-credit certificate in cannabis studies will be offered to the public in 2019 through the Office of Continuing Studies.
15. More Options for Nursing in Manahawkin
The Accelerated Nursing program at Stockton in Manahawkin has expanded clinical sites, adding Ocean Medical Center in Brick, Community Medical Center in Toms River and Deborah Heart and Lung Center in Browns Mills. The graduate M.S. in Nursing program is also expanding to make use of the new Health Assessment Lab suite on site. Graduate Nursing will offer five permanent courses at the Manahawkin site starting the Fall 2019 semester. The Manahawkin site also continues to offer a variety of general education courses for all students with topics ranging from Science of Forecasting Waves to The Environment and Film, Holocaust and Genocide studies, Car Culture in America, and Social & Ethical Considerations of Business.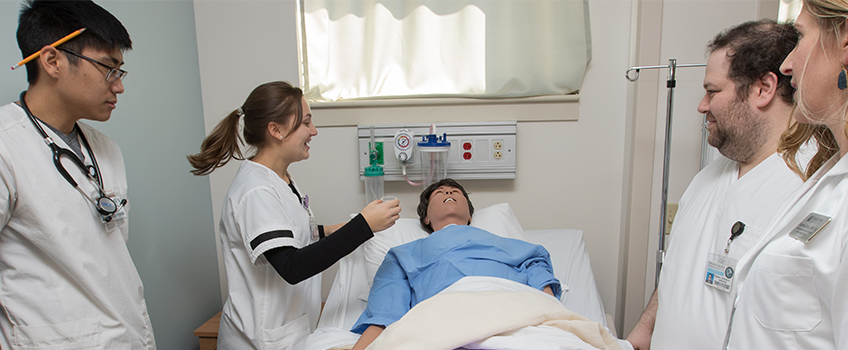 16. Celebrate the Shore at Coast Day
Stockton's Coast Day at Stockton University Atlantic City in October showcased coastal zone research with a look at life above and below the Jersey shore. The inaugural event in 2018 featured exhibits, guest speakers and interactive fun activities for the entire family. Expect all that and more in 2019.
17. Learn About Congressman Frank LoBiondo's Career in Congress

After more than 23 years in Congress and 35 years in politics, U.S. Rep. Frank LoBiondo retired in January. His career filled some 350 boxes with papers, mementos and plaques, some of which he has donated to the Special Collections department in the Richard E. Bjork Library at Stockton's main campus in Galloway. Stockton Archivist Heather Perez is developing an exhibit for 2019.
18. See the Stars in Stockton's Refurbished Observatory
Joseph Trout saw Halley's Comet from Stockton University's Harold E. Taylor Observatory as an undergraduate student in 1986. Now, as an associate professor and program coordinator of Physics, Trout is working with his students to refurbish the Observatory, located off of Pomona Road. Students are already using the observatory, but the goal is to re-open it to the public in 2019.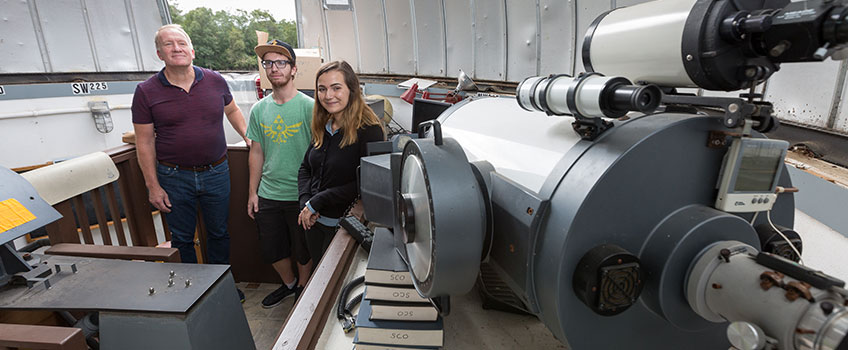 19. Commencement a First for Doctorate in Organizational Leadership Graduates
Whether you are an undergraduate walking at the iconic Boardwalk Hall in Atlantic City or a graduate student attending the ceremony on the Galloway campus, Commencement in May is always a day of celebration. This year will be very special for the Ed.D. in Organizational Leadership program, which will graduate its first cohort of students. The four-year program, based at Stockton Atlantic City, is designed for the practitioner leader and is offered as a face-to-face or hybrid model.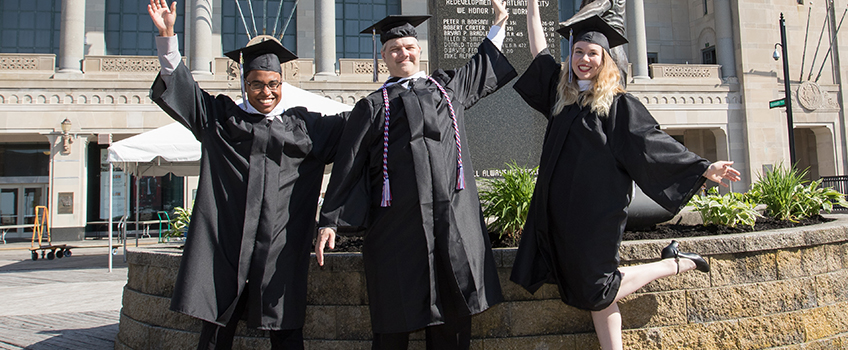 # # #
Contact:
Diane D'Amico
Director of News and Media Relations
Galloway, N.J. 08205
Diane.DAmico@stockton.edu
609-652-4593
609-412-8069-cell
stockton.edu/media