Students Help Build Esports Teams for 2019 Competitions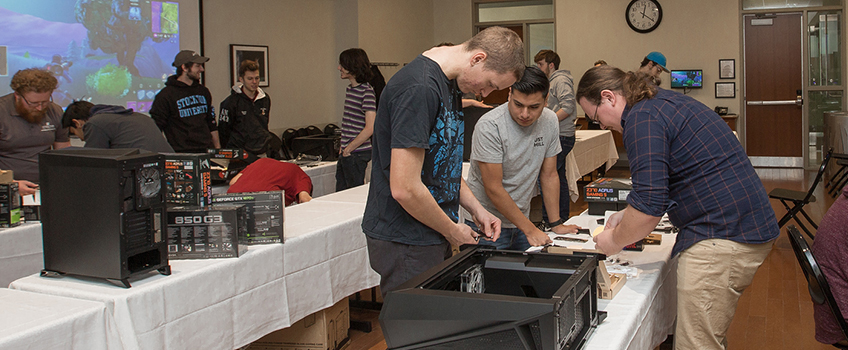 Galloway, N.J. – Stockton University students will compete in collegiate esports competitions beginning in the spring 2019 semester.
The university is developing an esports lab in an underutilized computer lab in Housing IV Building 80 Commons, and will sponsor teams as part of the Eastern College Athletic Conference. Stockton teams will compete in three games: League of Legends, Overwatch and Fortnite.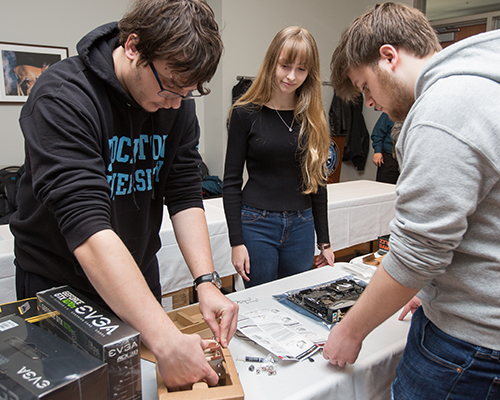 The esports initiative is a partnership of Stockton's Information Technology Services, Athletics and Student Development.
Stockton Chief Information Officer Scott Huston said there are many students already on campus who compete on an individual level and there is a lot of interest in utilizing the esports facility to compete as an official team alongside other Stockton students.
"This will give our students a formal way to compete on a college level," Huston said. "Students who may or may not play a traditional sport but may be interested in esports and gaming will now have an avenue to be competitive but also work together as a team which we're really excited about. The entire university has been very supportive of this new initiative."
An initial meeting to discuss the teams attracted more than 60 students. On Dec. 12 some 30 students worked in small groups to build several of the specialized machines that will be set up in the esports facility.
"We're extremely excited to provide a facility where students can gather on campus," said Demetrios Roubos, Associate Director for Information Security and adjunct Computer Science Faculty at Stockton. "Esports engages participants in competitive and cooperative exercises that build mental acuity, communication, coordination, and problem solving skills."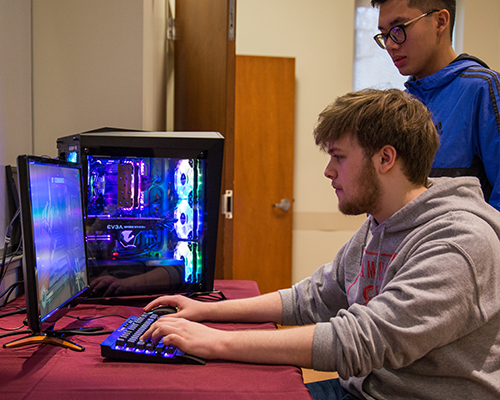 The team atmosphere will give participants a community and provide guidance and support to balance esports with academics.
The esports program will be considered an athletic club at Stockton. Many participating students are also members of Stockton's gaming club which includes all types of board and electronic games.
Student Chris Pankwytch of Howell, a junior computer science major who is the computer gaming director of the gaming club, first proposed developing a team. He said it will give students interested in esports a chance to compete and represent Stockton.
"We will be able to compete against each other and scrimmage with other schools as well as compete," said Pankwytch, whose preferred game is League of Legends. "This is definitely something I and many others enjoy doing."
Roubos said the students themselves will likely decide who makes the teams based on their own internal play. Multiple teams can compete, giving more students the opportunity to participate.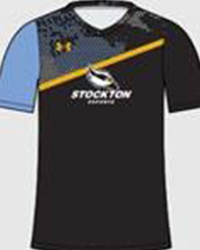 ECAC announced in August that it would formally sponsor an esports league on five gaming platforms. As of October 19 participating colleges had joined and more were expected. The ECAC championship will be held in March 2019.
Stockton has an official esports jersey! It will be available for purchase soon. The cost is $36. To request a jersey, fill out this form.
For more information on Stockton esports email esports@stockton.edu.
Join the Stockton Esports Discord server to volunteer and connect with the esports community. https://discord.gg/4QgYAXQ
# # #
Contact:
Diane D'Amico
Director of News and Media Relations
Stockton University
Galloway, N.J. 08205
Diane.DAmico@stockton.edu
609-652-4593
609-412-8069
stockton.edu/media