M.A. in Holocaust & Genocide Studies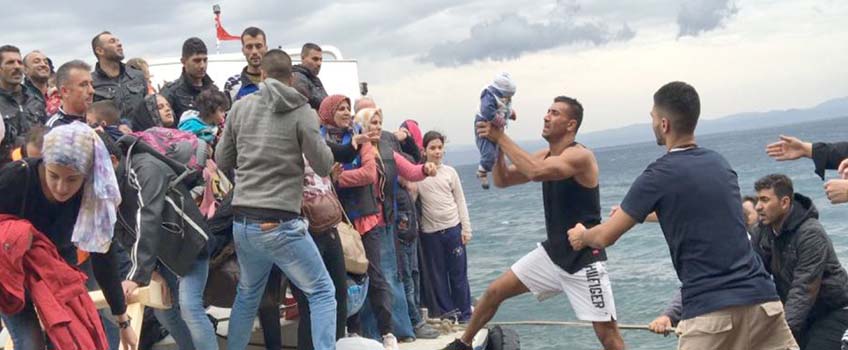 The M.A. in Holocaust & Genocide Studies (MAHG) program is committed to innovative and challenging research and teaching on the Holocaust, other genocides, the prevention of mass atrocities, and the promotion of human rights.
The Holocaust & Genocide Studies faculty guide students in developing and completing original capstone projects such as MA theses, internships, and special projects that prepare them for success in professional advancement. Furthermore, the significant public engagement opportunities that the MAHG program offers support Stockton University's mission to develop engaged and effective citizens, both locally and globally."
MAHG Statements on Current Events

---
---
About the Program
The Master of Arts in Holocaust and Genocide Studies (MAHG) at Stockton University, founded in 1998 as the first program of its kind in the country, offers a rigorous interdisciplinary and wide-ranging education on genocide and mass violence. Through face-to-face and online courses taught by internationally renowned faculty, the program prepares its graduates for employment in education, museums, and organizations that aim to stop and prevent mass atrocities. The M.A. in Holocaust & Genocide Studies program's diverse and growing faculty ---with expertise in history, political science, communication studies, criminal justice, and education --- work to ensure the success of our students. We also host a distinguished senior visiting scholar every year.
Message from the Director
The challenges that MAHG faculty and anyone working in this field face are immense. Genocidal violence is currently unfolding in a number of places around the world. The government in Myanmar has been conducting a campaign of destruction against Rohingya Muslims since 2012, which has pushed more than 900,000 to flee to neighboring Bangladesh where they languish, unwanted, in refugee camps. More than 5.6 million people have fled the civil war and mass violence in Syria since 2011, with almost half a million people dead and destruction of unprecedented dimensions. Rohingya Muslim and Syrian refugees count among almost 80 million refugees today; around half of them are under the age of 18.
The M.A. in Holocaust & Genocide Studies program is designed to help students explore and understand central historical processes in the making of this reality—our world in which the post-Holocaust cry of "never again" has remained an empty slogan, certainly for these tens of millions of refugees. We strive to fill these words with meaning. To this end, we study the Holocaust as an integral part of modern genocide and mass violence—before, during, and after World War II. Students read and learn about European empire building, settler colonialism, and destruction of indigenous societies around the world; the trans-Atlantic slave trade and slavery in the US; the rise of exclusionary nationalism and the nation-state system in the twentieth century, including post-colonial states in the Global South; and the threat of nuclear weapons. And they discuss issues and questions that intersect with the dynamics of genocide, including human-induced environmental destruction, sexual violence, human security, and genocide prevention. Indeed, the program includes the first university-based Genocide Prevention Certificate Program in the world, a 15-credit online program founded by Dr. Elisa von Joeden-Forgey and taught by the best minds in the field. The Certificate can be taken on its own or as part of the MA program. The Certificate program has allowed us to offer the option of completing the entire MA program online.
The MAHG program emphasizes excellence in scholarship, teaching, and student learning. We are proud of our small classes, our seminars designed to meet student interests and needs, our generous fellowships and scholarships, our partnerships with university programs and organizations across the globe, and the diverse learning experiences we offer, which include internships with institutes throughout the United States and beyond, independent studies, lecture series and workshops at Stockton University, study tours, and research opportunities.
I invite you to contact my office at 609-652-4542 or e-mail Raz.Segal@stockton.edu for further information and with any questions.
Sincerely,
Raz Segal, Ph.D.
Director, Master of Arts in Holocaust and Genocide Studies (MAHG)
Associate Professor of Holocaust and Genocide Studies
Endowed Professor in the Study of Modern Genocide
School of General Studies
Stockton University
Curriculum
The MAHG degree requires the completion of 35 credits and the submission of a master's thesis or capstone project: one 3-credit core courses (Introduction to Holocaust and Genocide Studies), two 1-credit required courses (Introduction to Graduate Studies and Thesis/Capstone Proposal), one 3-credit methods course (Research Methods in Holocaust and Genocide Studies), one or two 3-credit thesis or capstone courses, and eight or seven 3-credit elective courses. All the online courses in the Genocide Prevention Certificate (GPC) program count as MAHG electives and are open to MAHG students. Please refer to the GPC website. The MAHG program accepts up to 9 credits of appropriate graduate study from other colleges and universities as MAHG electives, subject to approval by the MAHG Director.
Note: Students need to maintain a GPA above 3.0 to remain in good standing. Also, only courses with grades of B- or above can be used toward the degree requirements. The MAHG faculty members may consider, in exceptional cases, to allow a course with a grade of C+ to count toward degree requirements. Please also note that the Stockton University course catalogue includes old MAHG courses that are no longer offered on a regular basis. Only the courses listed on this page are offered, as explained below.
Required Courses

MAHG 5064 Introduction to Holocaust and Genocide Studies (3 credits; core course, offered every fall semester)

MAHG 5014 Introduction to Graduate Studies (1 credit; offered every semester)

MAHG 5052 Research Methods in Holocaust and Genocide Studies (3 credits; offered once every two years in the spring semester)

Capstone Courses

A student may choose either to complete a master's thesis (6 credits) or a capstone project (3 credits). In either case, students are required to choose an advisor and take a 1-credit thesis/capstone proposal course with them, preferably in their second semester and no later than their third semester in the program. Once a student's thesis/capstone proposal is approved by their advisor and the program, they will need to schedule either one 3-credit independent study or internship capstone project course or two 3-credit thesis courses with their advisor(s).

MAHG 5054 Thesis/Capstone Proposal (1 credit)

MAHG 5880 Thesis (3 credits)

MAHG 5850 Independent Study Capstone Project (3 credits)

MAHG 5900 Internship Capstone Project (3 credits)

Elective Courses (3 credits each)

Students could pursue 1 independent study course (MAHG 5800 Independent Study) on a specific topic or enroll in 1 graduate course at Stockton outside the MAHG program only if approved by an advisor and the program.

In exceptional cases and pending approval by an advisor and the program, a student could pursue 1 additional independent study course or 1 additional graduate course at Stockton outside the MAHG program.

In addition, the program will recognize one advanced language course as a 3-credit MAHG elective, if approved by an advisor and the program.

Please note that all the Topics courses function as shells that different professors, when teaching a Topics elective, fill with a specific elective focus. For instance, MAHG 5XXX Topics in Holocaust Studies might have a focus on bystanders and rescuers in one semester and a focus on racism and antisemitism in the next --- hence, Topics courses are repeatable for credit, provided different focuses.

Students must take 2 courses from the following list:

MAHG 5000 The History of the Holocaust

MAHG 5055 Topics in Holocaust Studies

Students should also take 5 or 6 (depending on whether students are planning to complete a capstone project or thesis) additional MAHG electives from the following list:

MAHG 5010 Gender, War, and Genocide

MAHG 5521 Borders and Displacement

MAHG 5074 Critical Security Studies

MAHG 5043 Pseudoscience adn Eugenics

MAHG 5355 Environmental Destruction, Climate Change, and Mass Violence

MAHG 5057 Genocide, Education, Liberation

MAHG 5028 Topics in Genocide Studies

MAHG 5016 Topics in Twentieth Century Europe

MAHG 5062 Topics in Human Rights, International Law, and Transitional Justice

MAHG 5036 Topics in Memory and Commemoration

MAHG 5353 Topics in Literature & Culture

MAHG 5007 Selected Topics with the Ida E. King Distinguished Scholar

MAHG 5022 Study Tour Seminar

MAHG 5889 Summer Intensive Research Experience
Admissions Criteria
Application Deadline
While graduate admissions selection committees review applications until the start of the semester, by applying prior to the Priority Deadline, you can ensure that your transition to Stockton is as smooth as possible: you will be invited to the New Student Orientation Event, and have access to priority registration which means you may have more options for monthly installments of a payment plan, as well as greater options for class selection.
Priority Deadlines
Fall: July 1
Spring: December 1


To be considered for admission to the Master of Arts in Holocaust & Genocide Studies Program, applicant must submit the following:
Click here to start your application.

If you are a recent Stockton graduate, check to see if you qualify for the Direct Entry Option.

Application Fee: $50 (non-refundable), submitted with your online application
Graduate application essay
Writing sample (2,000 - 2,500 words)

The sample should be an academic or professional paper, preferably related to the study of genocide and mass atrocities. In exceptional cases --- and only upon approval by the MAHG director --- applicants would be permitted to submit an expanded statement of interests, which should include research and professional ideas and plans related to Holocaust and Genocide Studies, broadly defined.

Three current letters of recommendation sent electronically via the Discover Stockton Application

Please note:

References should send recommendation letters in addition to completing the online recommendation form.
Letters of recommendation should include specific information about the academic and/or professional qualifications, experience, and achievements of the applicant in relation to the study of genocide and mass atrocities. At least one of the three letters of recommendation must be from a faculty member in a university or college, and we accept letters from professional supervisors, internships coordinators, etc. Letters from friends will not be accepted.

If an applicant cannot obtain at least one letter from a faculty member in a university or college, they should contact the MAHG director to discuss and request approval for the submission of another letter instead.

Resume

Official transcripts from all colleges/universities attended (including Stockton) showing a minimum GPA of 3.0 or higher. Applicants who completed their undergraduate degrees outside the US will need, in addition, credential evaluation of their transcripts and degrees. See, for instance, the website of the World Education Services: https://www.wes.org/.

By mail:
Office of Graduate Admissions, N-Wing 007a
101 Vera King Farris Drive
Galloway, NJ 08205-9441


Electronically:
gradschool@stockton.edu


To review international applicant deadlines and admission criteria, please click here.
Frequently Asked Questions
Listing of Program Faculty and Staff
Core Faculty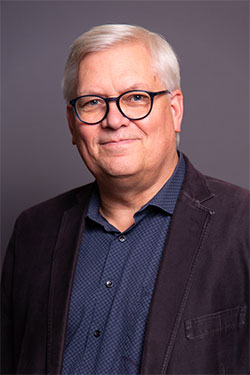 Dr. Michael Hayse
Associate Professor of History and Wally and Lutz Hammerschlag Professor of Holocaust Studies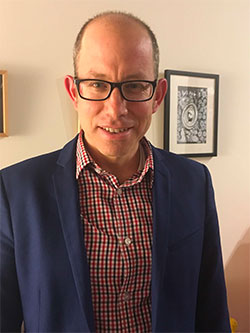 Dr. Raz Segal
Program Director, Master of Arts in Holocaust and Genocide Studies, Associate Professor of Holocaust and Genocide, & Endowed Professor in the Study of Modern Genocide Studies

Dr. Christina Morus
Associate Professor of Communication & Dr. Marsha Ratikoff Grossman Professor in Holocaust and Genocide Studies
---
Affiliated Faculty and Staff


---
Ida E. King Distinguished Visiting Scholar
The Ida E. King Distinguished Visiting Scholar in Holocaust and Genocide Studies brings to Stockton on a rotating basis, for one or two semesters each year, scholars of international renown to teach about the Holocaust and other genocides and to pursue scholarly work in their field. Faculty who teach in the area of Holocaust and Genocide Studies come from a variety of disciplines and from various schools of their universities.


Previous Ida E. King Distinguished Visiting Scholars
Dr. Franklin H. Littell, 1990 - 1991, 1996 - 1998

Dr. Hubert Locke, 0000
Dr. Yehuda Bauer, 1995 - 1996, Spring 2002
Dr. Dan Bar-On, 1998 - 1999, 2002 -2003
Dr. Michael Berenbaum, 1999 - 2000
Dr. Paul Mojzes, Fall 2003
Dr. Elizabeth R. Baer, Fall 2004, 2016 - 2017
Dr. Myrna Goldenberg, 2005 - 2006
Dr. Michael Phayer, 2006 - 2007
Dr. Dalia Ofer, Spring 2008
Dr. Joyce Apsel, Spring 2009
Dr. Samuel Totten, 2009 - 2010
Dr. Nili Keren, Spring 2011, 2012 - 2013, Spring 2015
Dr. Paul Bartrop, 2011 - 2012
Dr. Patrick Henry, 2013 - 2014
Dr. Robert Skloot, Fall 2014
Dr. Lawrence Baron, Fall 2015
Dr. Alex Alvarez, 2017 - 2018
Dr. Ann Millin, 2018 - 2019
Alumni Spotlight
College Educators/Higher Education

Doug Cervi ('02)
Executive Director of the NJ Commission on Holocaust Education

Michael Dickerman ('11)
Adjunct Professor of Holocaust and Genocide Studies, Stockton University

Steven Marcus ('02)
Adjunct Professor of Holocaust and Genocide Studies, Stockton University

Tiara N. Yahnian-Murta ('20)
PhD student in the Cultural Studies Department (specializing in American Studies and Museum Studies) at Claremont Graduate University in California
---
PhD and beyond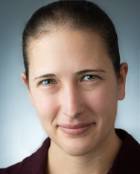 Patty Chappine ('09)
Adjunct Professor of Holocaust and Genocide Studies, Stockton University

Matthew Hone ('01)
Adjunct Professor of Holocaust and Genocide Studies, Stockton University

Cyanne Loyle ('04)
Associate Professor of Political Science and International Affairs, Pennsylvania State University
---
Holocaust Museums and Centers

Amanda Coven ('19)
Director of Education, Oregon Jewish Museum and Center for Holocaust Education (OJMCHE)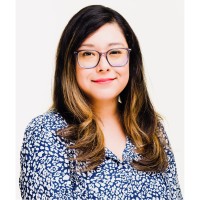 Laurie Garcia ('18)
Senior Associate Director of Education, Holocaust Museum Houston

Rachel Herman ('12)
Content Management Specialist - Education, USC Shoah Foundation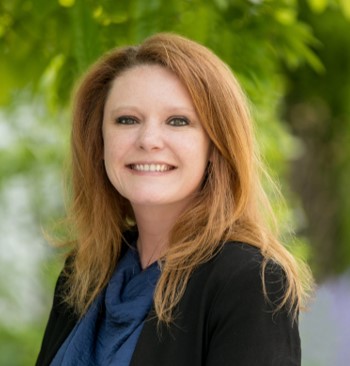 Jessica Hulten ('13)
Assistant Manager of Education, Illinois Holocaust Museum and Education Center

Trinity Johnson ('08)
Development Manager, Nancy & David Wolf Holocaust and Humanity Center (HHC)

Michael Morris ('14)
Museum Professional
---
NGOs and other organizations

Andrea Heymann ('16)
Assistant Director, Young Leadership and Digital Engagement, Anti-Defamation League
---
Prospective Students
Current Students:
List of Conferences, Workshops, Symposia: Updated Friday, November 20, 2020
List of Employment and other Professional Development Opportunities: Updated May 2021