Stockton Transfer Pathways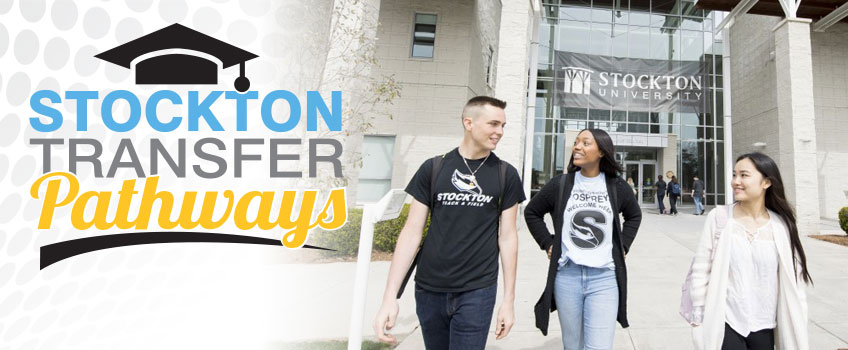 Stockton University is pleased to announce Transfer Pathways, an exciting new dual admission option with participating New Jersey community colleges. Students entering this program receive conditional acceptance to Stockton while they work on their associate degree at one of our partner community colleges.
This innovative partnership makes higher education more affordable for New Jersey students by providing a direct, cohesive route to a bachelor's degree with easy transfer of credits.
Program Eligibility and Benefits
If you applied to Stockton but were not accepted as a freshman, Transfer Pathways offers the opportunity for conditional acceptance during your freshman and sophomore years at either Atlantic Cape, Brookdale, Camden, Cumberland, Mercer, Ocean, Rowan College at Gloucester County or Salem community college. If you are already enrolled at one of our partner colleges, you can apply for conditional acceptance to Stockton while you continue working towards your associate degree, and be assured of acceptance prior to the term in which you are ready to transfer.
Benefits include:​
Transfer Pathways is open to all New Jersey students conditionally accepted through this program. Students should be aware that standard in-county and out-of-county tuition rates and stipulations may apply.
For more information, please contact admissions@stockton.edu.
Participating Community Colleges