Women's, Gender and Sexuality Center
Due to the COVID-19 pandemic and until further notice, our physical address in F-103 is closed.
We want to stay connected however, so please check our calendar of events for upcoming VIRTUAL groups and programs!
Limited office staff will be working remotely M-F, 9am-5pm and can be reached at 609-626-3611 or 609-849-8473.
Our 24/7 Advocacy hotline is still available at (609) 849-8473.
You may also contact us by email at wgsc@stockton.edu
Stay safe and we hope to see you all real soon!



Welcome to the WGSC!
The Women's, Gender & Sexuality Center empowers students who identify as women and all genders who identify as LGBTQIA+, victims of power-based personal violence, and community allies. WGSC will accomplish this by promoting equality and justice, ensuring access to opportunities, and providing services through education and advocacy.
Stop by the brand new lounge between classes. Engage in some thoughtful discussion about the issues that matter to you. Attend a group discussion. Or, make a cup of your favorite coffee and relax with a good book from the lending library. The WGSC is a place where you can relax, unwind, and be yourself.
---
Signature Programs
AAUW $tart $mart Salary Negotiation workshops
Stop by the WGSC lounge in F-103 for the following:

Watch your favorite program on our huge flat screen tv
Free coffee, tea
Microwave, Keurig, Toaster
Lactation Room
All-Gender restroom (aka "the best bathroom at Stockton")
Free tampons, condoms and dental dams
A Feminist Lending Library
Pins, Pins, Pins!
---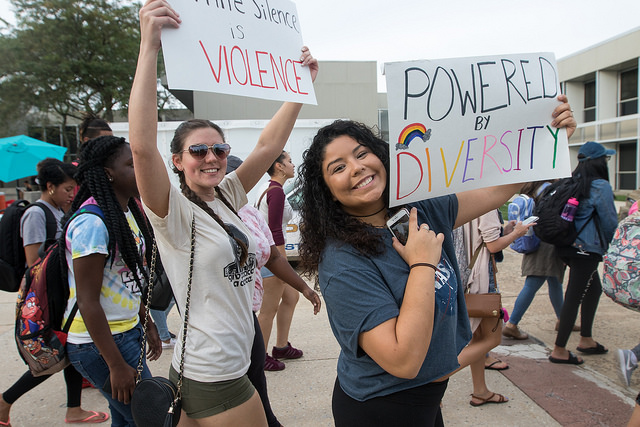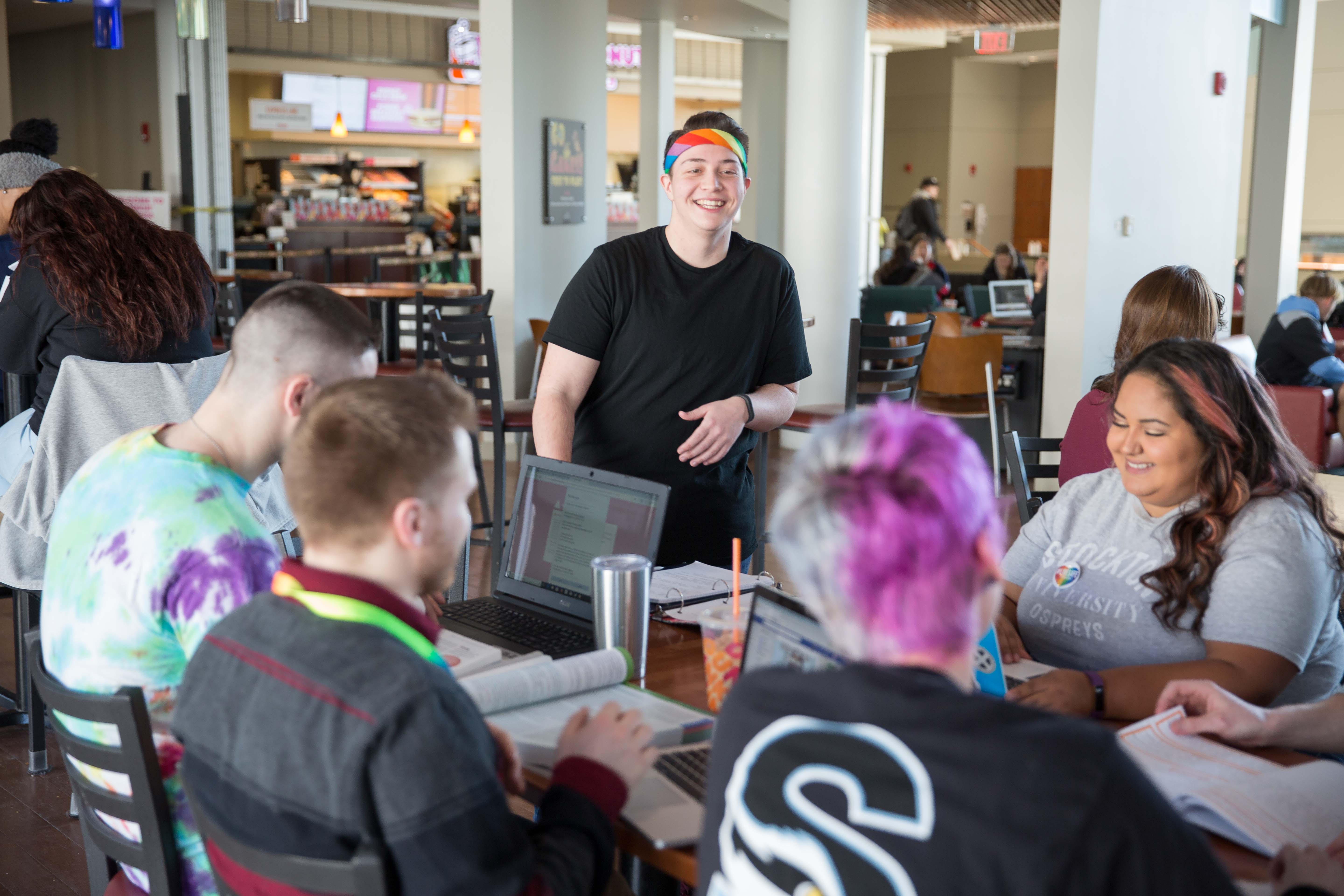 ---
---
---
---
The Herstory of the WGSC:
In March 2015, Women's, Gender and Sexuality Center was established by the Division of Student Affairs to create a campus community where these marginalized and underrepresented populations feel safe and welcomed.
For more information on the herstory of the WGSC, you can click on the following reports:
Original WGSC proposal and faculty task force report
---
Location: F-103, Main Campus
Mailing Address:
Women's, Gender & Sexuality Center
101 Vera King Farris Drive, F-103
Galloway, New Jersey 08205
Contact:
Email: wgsc@stockton.edu
Phone: 609-626-3611
Fax: 609-626-5550
Hours:
Fall/Spring:
Monday to Friday, 9am-5pm (lounge)
After hour appointments are available, call 609-626-3611 for scheduling.
Summer:
M-F 8am-5pm
Closed on state holidays. There are no evening hours on preceptor days, Spring Break, or Finals Week.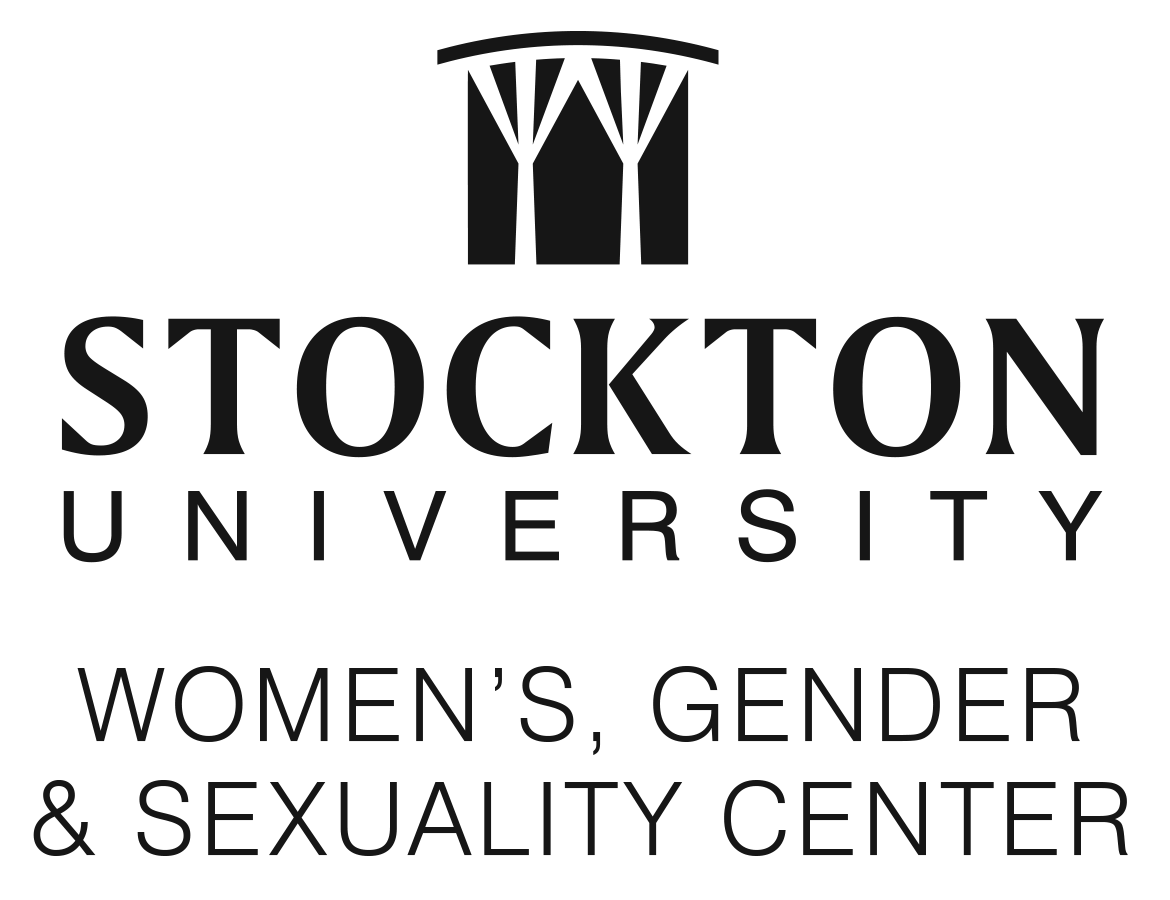 ---
The WGSC is a proud member of the following: