Childhood Studies Minor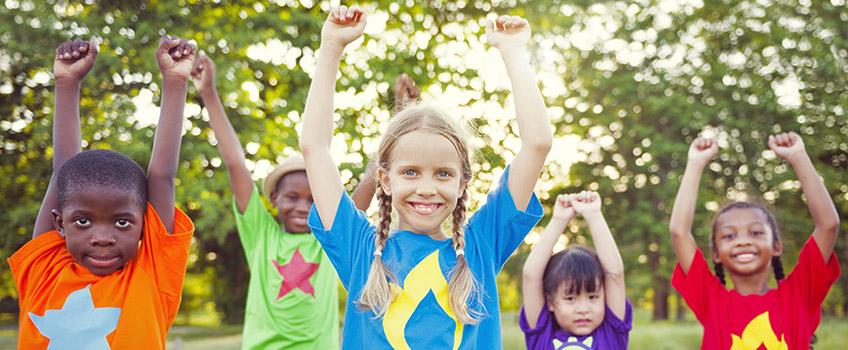 The Childhood Studies (CHST) minor involves the study of children and adolescents using a multidisciplinary approach. It is an inquiry into childhood and adolescence from the perspectives of the behavioral sciences, the social sciences, and the humanities.
For example, in the behavioral sciences, childhood studies can concern the physical, cognitive, and social development of human beings from conception to adolescence. In the social sciences, childhood studies can investigate the influence of culture, economics, social policies, and history on childhood experiences. In the humanities, childhood studies can be a focused investigation of children's literature, religion and childrearing, and philosophical debate on the nature of childhood.
A Childhood Studies minor will enable undergraduate students who are interested in children and adolescents to conduct an in-depth exploration of the field from multiple perspectives. This way, horizons are broadened, critical thinking is encouraged, and collaboration becomes possible. Consequently, students will be better prepared for graduate level work and for careers in social services, youth programming, education, and public policy.
---
Program Coordinator:
Connie Tang, Ph.D.
Associate Professor of Psychology
609-626-3523
G261
connie.tang@stockton.edu
---
Curriculum Worksheets
---
Program Overview & Curriculum
---
Students will be required to complete 20 credit hours, divided into three levels of study. There will be a foundations course, three core courses and one capstone course. The foundations course explores the concept of childhood addressing historical, contemporary, and global issues. Students will have the opportunity to research and explore these issues from a personal perspective as well as from the perspectives of cultural, social, economic, environmental, political, or educational issue affecting children.
The three core courses are designed to allow students the flexibility to choose a combination of courses that suit their particular interest and career goal: These courses reflect the interdisciplinary nature of this minor, and are meant to expose students to a broad array of perspectives on the study of childhood and adolescence. There are two categories of courses: Historical Perspectives and Contemporary Issues. To ensure sufficient exposure to this multidisciplinary inquiry of childhood, students are required to take one course each from the two categories of courses, and a third course from either of the two categories.
The capstone course is intended to prepare students for life after Stockton. Therefore, students will take either an internship course or a higher level course with service learning component, working with children and/or adolescents in the field, while in the same time integrating past academic learning with their field experience. This way, students are better prepared for graduate level work; they are also better able to secure employment working with children and adolescents after graduation.
Foundations Course (4 credits):
GEN 1138 Perspectives on Childhood
Core Courses (12 credits):
One course from each of the following two categories, and a third course from either category
Category One: Historical Perspectives (4 credits)
GEN 2238 The Holocaust in Children's Literature
GEN 2308 Children of the Holocaust
GEN 3245 Multicultural Children's Literature
GIS 3667 Families and Genocide
GIS 4638 Adolescent Culture
GSS 2181 The History of Childbirth in America
GSS 2324 The History of Play in America
HLTH 2115 Language Development
LANG 3253 Children's Literature in Spanish
LITT 2108 Children's Literature
PSYC 2201 Adolescence
PSYC 3323 Developmental Psychology: Childhood and Adolescence
PSYC 3618 The Psychology of Child Witness
Alternate courses with approval by Minor Coordinato
Category Two: Contemporary Issues (4 credits)
EDUC 1515 Diversity in Families, Schools, and Communities
EDUC 2241 Education of Children with Special Needs
GIS 3205 Battered Children: Social Construction
GSS 2207 The Amazing Baby
GSS 2337 Gender and Aggressive Behavior
GSS 3102 Effects of Media on Children
GSS 3244 Children and Crime
GSS 3360 Schools of the Future
PSYC 3391 Educational Psychology
PSYC 3605 Eating Disorders
SOCY 2290 Schools and Society
SOWK 3650 Topics in Child Welfare
SOWK 3670 Child Welfare Services and Practice
Alternate courses with approval by Minor Coordinator
Third course from either Category One or Category Two (4 credits)
Capstone Course (4 credits):
The capstone course must include extensive hands-on experience working with children and/or adolescents. Alternate course selections may be approved by the Minor Coordinator on a case by case basis.
ANTH 3904 Community Partnership: Language and Identity
EDUC 4600 Intermediate Fieldwork in Education
GSS 3184 Community Schools: Urban Change Agents
NURS 3903 Care of the Childbearing/Childrearing Family
SOCY 3745 Urban Education Issues
PSYC 3904 Field Placement in Childhood Studies
A combined "C" average grade (GPA of 2.0 or higher) for all minor courses is expected. The program will accept 18 credits from transfer students to confer the minor if they have met all other requirements.
Completing a minor in Childhood Studies should increase success in applying to graduate programs in developmental psychology, clinical psychology, forensic psychology, social work, communication disorders, education, criminal justice, law, nursing, and health sciences.
Specialized training in childhood and adolescence would be an asset for students entering into the following professions to help children and youth directly, or to administer to the needs of children and adolescents indirectly through creative programming and policies: Guidance counseling, family therapy, social work, speech-language pathology or audiology, teaching at all levels, school administration, public health, allied health professions (e.g., OT, PT), and nonprofit organization management.