Childhood Studies Minor
The Childhood Studies (CHST) minor involves the study of children and adolescents using a multidisciplinary approach. It is an inquiry into childhood and adolescence from the perspectives of the behavioral sciences, the health sciences, the humanities, and the social sciences.
For example, in the behavioral and health sciences, childhood studies can concern the physical, cognitive, and social development of human beings from conception to adolescence. In the humanities, childhood studies can be a focused investigation of children's literature, of religion and childrearing, and of the philosophical debate on the nature of childhood. In the social sciences, childhood studies can investigate the influence of culture, economics, social policies, and history on childhood experiences.
---
Program Overview
A Childhood Studies minor will enable undergraduate students who are interested in children and adolescents to conduct an in-depth exploration of the field from multiple perspectives. This way, horizons are broadened, critical thinking is encouraged, and collaboration becomes possible. Consequently, students will be better prepared for graduate level work and for careers in social services, youth programming, education, and public policy.
Students will be required to complete 20 credit hours, divided into three levels of study:
One foundations course
Three core courses
One capstone course
The foundations course explores the concept of childhood addressing historical, contemporary, and global issues. Students will have the opportunity to research and explore these issues from a personal perspective as well as from the perspectives of cultural, social, economic, environmental, political, or educational issue affecting children.
Program Coordinator:
Curriculum
Five courses (20 credits) are required for the minor. All students must take the Foundations course, Perspectives on Childhood, and a Capstone course which includes extensive hands-on experience working with children and/or adolescents. The three remaining courses are drawn from two categories: Historical Perspectives and Contemporary Issues. Students must select one course from each category and the third course may be chosen from either category. Alternate course selections may be approved by the minor coordinator on a case by case basis.
Curriculum Worksheet
Foundations Course (4 credits):
GEN 1138 Or 1048 Perspectives on Childhood
Core Courses (12 credits):
One course from each of the following two categories, and a third course from either category.
Category One: Historical Perspectives (4 credits)
GAH 3617 Meanings of Motherhood
GEN 2238 The Holocaust in Children's Literature
GEN 2308 Children of the Holocaust
GEN 3245 Multicultural Children's Literature
GIS 3667 Families in Genocide
GIS 4638 Adolescent Culture
GSS 2181 The History of Childbirth in America
GSS 2324 The History of Play in America
EDU 2115 Language Development
HLTH 3115 Speech and Language Development
LANG 3253 Children's Literature in Spanish
LITT 2108 Children's Literature
PSYC 2201 Adolescence
PSYC 3323 Childhood and Adolescence
PSYC 3618 The Psychology of Child Witnesses

*Alternate courses with approval by Minor Coordinator
Category Two: Contemporary Issues (4 credits)
CRIM 2111 Juvenile Justice
EDUC 1515 Diversity in Families, Schools, and Communities
EDUC 2231 Development of the Learner
EDUC 2241 Inclusive Learning in Education
GIS 3205 Battered Children: Social Construct
GSS 2207 The Amazing Baby
GSS 2337 Gender and Aggressive Behavior
GSS 3102 Effects of Media on Children
GSS 3176 Youth in The Wire and Beyond
GSS 3244 Children and Crime
GSS 3360 Schools of the Future
PSYC 3391 Educational Psychology
PSYC 3605 Psychology of Eating Disorders
PSYC 3705 Research on Childhood and Adolescence
SOCY 2290 Schools and Society
SOWK 3650 Topics in Child Welfare
SOWK 3670 Child Welfare Services and Practice

*Alternate courses with approval by Minor Coordinator
Third course from either Category One or Category Two (4 credits)
Capstone Course (4 credits):
The capstone course must include extensive hands-on experience working with children and/or adolescents.
ANTH 3904 Language and Identity
EDU 3101 Part-Time Clinical Practice I
EDUC 4600 Part-Time Clinical Practice II
GSS 3184 Community Schools: Urban Change Agents
NURS 3903 Care of the Childbearing/Childrearing Family
SOCY 3745 Urban Education Issues
PSYC 3904 Field Placement in Childhood Studies
*Alternate course selections may be approved by the Minor Coordinator on a case by case basis.
A combined "C" average grade (GPA of 2.0 or higher) for all minor courses is expected. The program will accept 18 credits from transfer students to confer the minor if they have met all other requirements.
Childhood Studies Minor Faculty



Guia Calicdan-Apostle
DSW (University of Pennsylvania), Associate Professor of Social Work: clinical social work practice, cultural competence, spirituality in mental health, public health intervention and advocacy (tobacco control)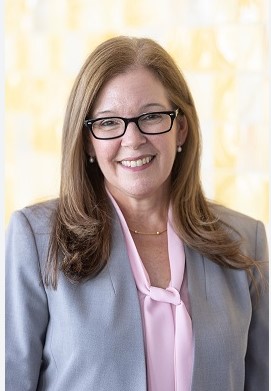 Merydawilda Colón
Ph.D. (The City University of New York), Executive Director of the Stockton Center for Community Engagement and Professor of Social Work: social work practice, hospice (grief, death and dying), acculturation and attitudes of Latinos towards hospice, Latinos and community outreach, social work with oppressed groups

Susan Cydis
Ed.D. (Widener University), Associate Professor of Education: literacy education, elementary education, authentic instruction and assessment, competency-based education practices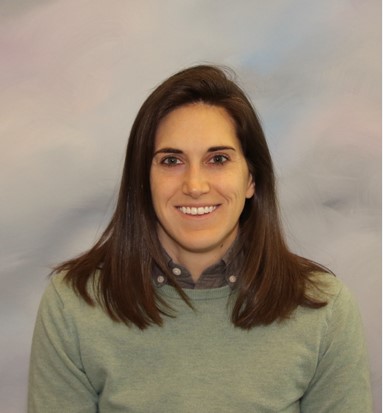 Lauren DelRossi
DPT (Stockton University), Associate Professor of Physical Therapy: Gross Motor Development in rare genetic disorders, technology and pedagogy, interprofessional education and collaborative practice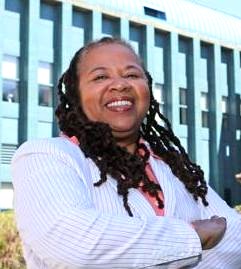 Shawn R. Donaldson
Ph.D. (Rutgers, The State University), Associate Professor of Sociology: race/class/gender, sociology of law, medical sociology, demography, South African studies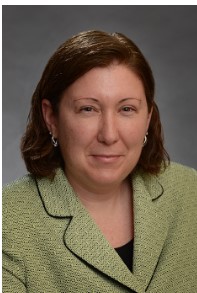 Kelly A. Dougherty
Ph.D. (The Pennsylvania State University), Associate Professor of Exercise Science: physical activity- and nutrition-related issues in healthy and chronically ill children and young adults, including those with cystic fibrosis, sickle cell disease, and obesity.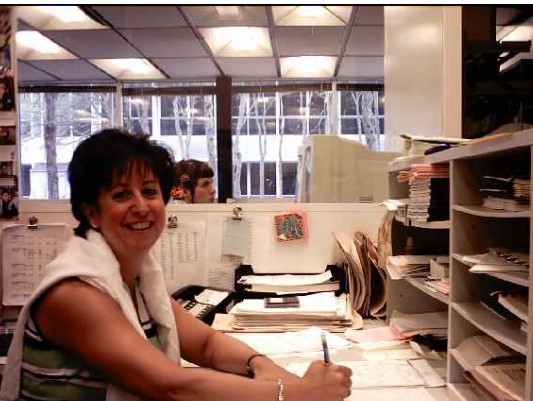 Marcia Fiedler
Ed.D. (University of Phoenix), Assistant Professor of Jewish Studies: biblical studies, Hebrew, Jewish education, Jewish women, women and Jewish law

Christine A. Gayda-Chelder
Ph.D. (Drexel University), Associate Professor of Psychology: health psychology, clinical neuropsychology, traumatic brain injury, dementia, caregiver burden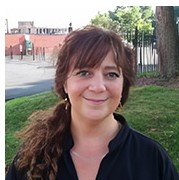 Helana Girgis
Ph.D. (University of Arkansas), Assistant Professor of Psychology: Developmental and lifespan psychology, cognitive development, personality, conceptual development of foods and idea ownership, cross-cultural research.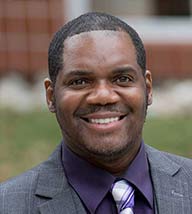 John Gray
Ed.D. (Walden University), Visiting Instructor of Organizational Leadership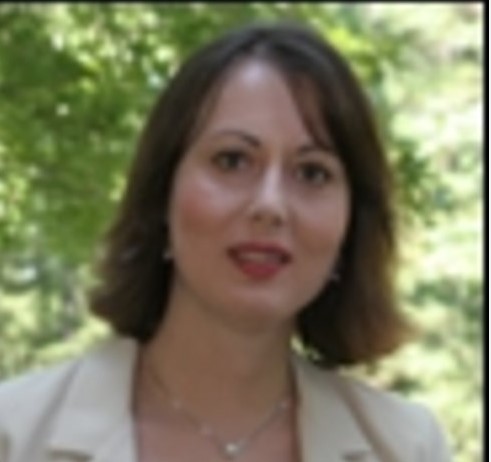 Marion Hussong
Ph.D. (University of Pennsylvania), Professor of Literature and Holocaust and Genocide Studies: holocaust literature, 19th and 20th century German and Austrian literature, comparative literature, children's literature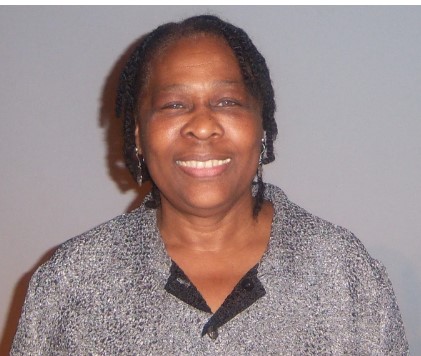 Janice O. Joseph
Ph.D. (York University), Distinguished Professor of Criminal Justice: juvenile justice, criminology and deviance, minorities and crime, corrections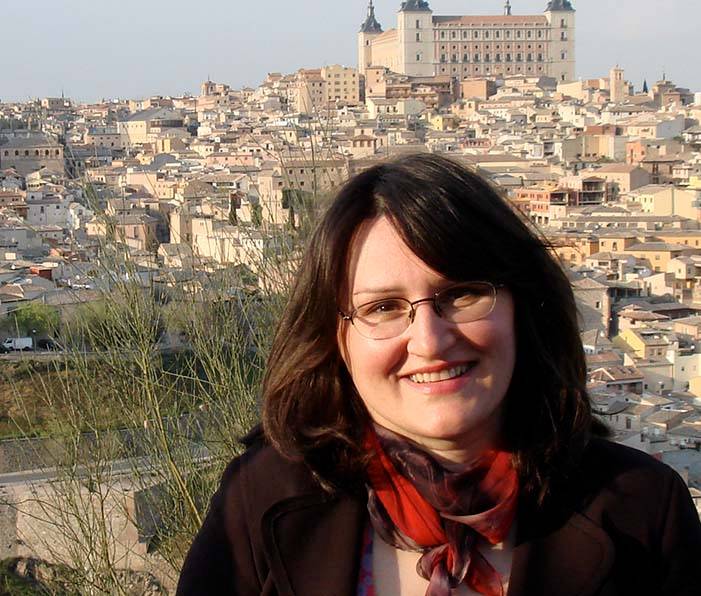 Gorica Majstorovic
Ph.D. (New York University), Professor of Spanish: Iberian, Latin American and U.S. Latino literature, film, visual arts and theater, postcolonial studies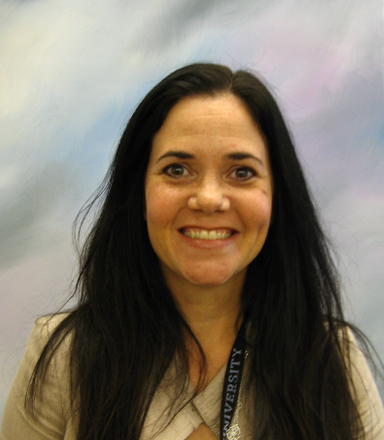 Sara Martino
Ph.D. (Temple University), Professor of Counseling: counseling psychology, illness-related stress disorders, female aggression, self-mutilation, superwoman ideal, gender group identity, psychology of women, marriage and family therapy

Shelly Meyers
Ed.D. (Nova Southern University), Associate Professor of Education: special education, pedagogy, inclusion, supervision and leadership, education to workplace transition, behavior management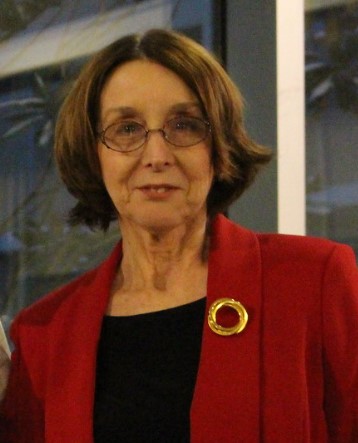 Mary Padden-Denmead
Ph.D. (Widener University), Associate Professor of Nursing: pediatrics, maternal and child health, research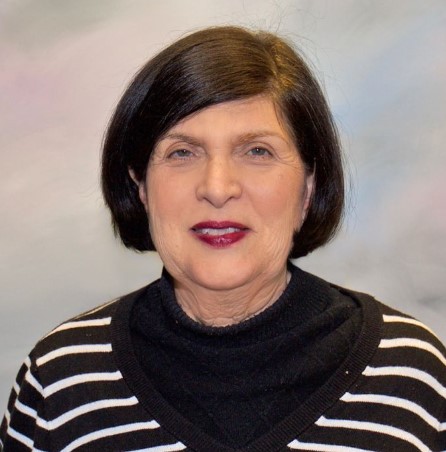 Gail H. Rosenthal
M.A. (Stockton University), Director of the Sara and Sam Schoffer Holocaust Resource Center: education, Holocaust Resource Center Internships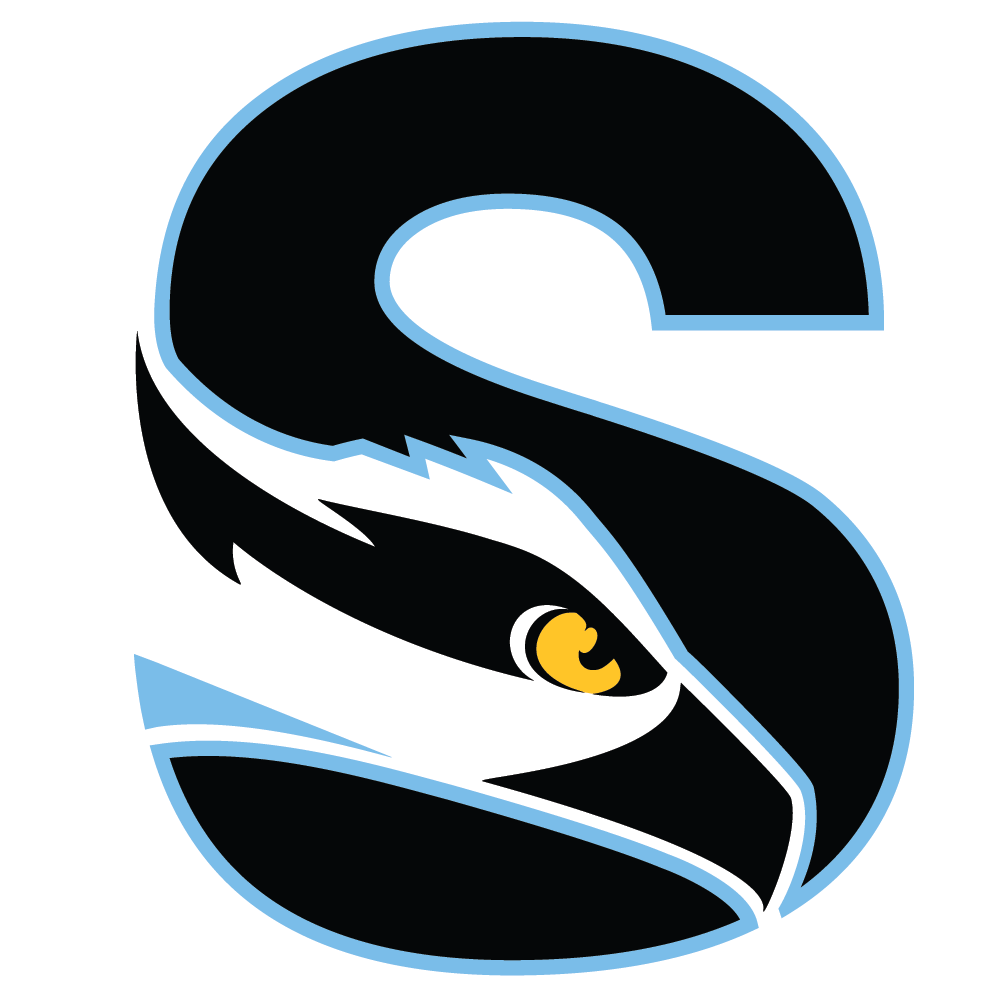 Irene Sanders
Ed.D. (Rowan University), Assistant Professor of Health Science: speech and language development, speech and language disorders throughout the lifespan, language literacy, language learning-based disorders, auditory perception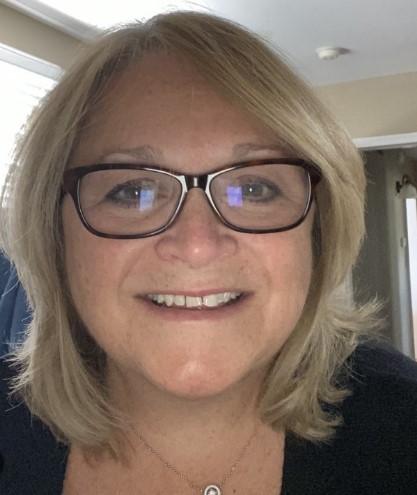 Rose Scaffidi
Dr.N.P. (Drexel University), Associate Professor of Nursing: women's health, research, assessment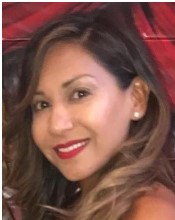 Allison N. Sinanan
Ph.D. (Fordham University), Professor of Social Work: sexual abuse recurrence in minority children, oppression of children and families of color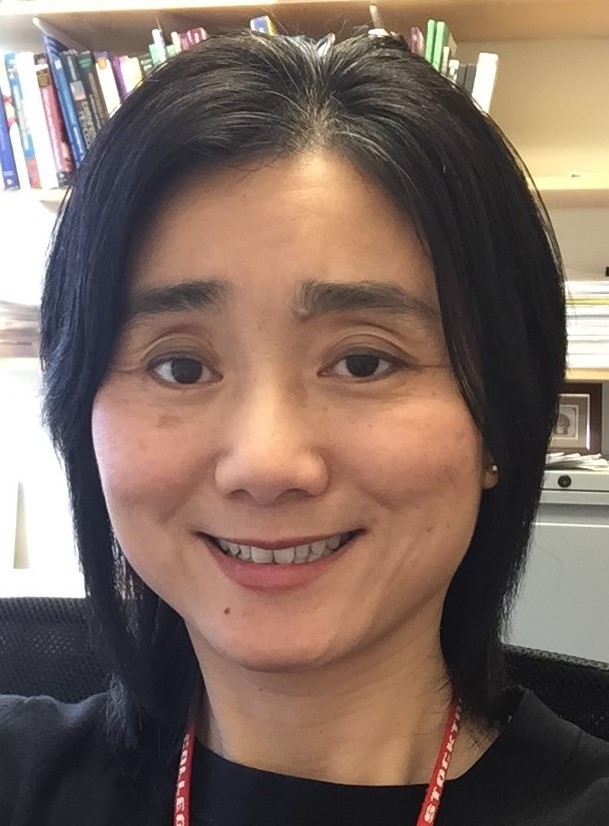 Connie M. Tang
Ph.D. (University of Wyoming, Laramie), Professor of Psychology: child and adolescent development, child maltreatment and juvenile delinquency, psychology and the law, social cognition, culture and cognition, research methods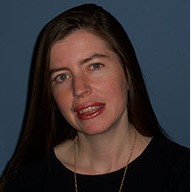 Judith Vogel
Ph.D. (Temple University), Professor of Mathematics: numerical linear algebra, Children of the Holocaust, Holocaust education using children's literature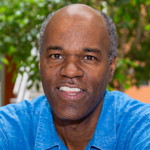 Keith B. Williams
Ph.D. (University of Minnesota), Professor of Psychology: educational psychology, social psychology, educational testing and measurement, psychology of individual differences

Kerrin C. Wolf
Ph.D. (University of Delaware), Assistant Professor of Business Studies, Public Law: school discipline, children and the law, education law and policy, health law and policy, juvenile justice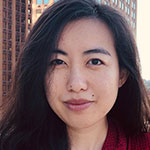 Kaite Yang
Ph.D. (Princeton University), Associate Professor of Psychology: social psychology, personality and individual differences, the emergence of gender differences, meta-analysis, thought speed and creativity.
PROFESSORS EMERITI

Joseph J. Marchetti
Ph.D. (University of Pennsylvania), Professor Emeritus of Education: educational research, educational leadership, organizational leadership, curriculum and instruction

Jean Mercer
Ph.D. (Brandeis University), Professor Emerita of Psychology: developmental psychology, early childhood, infancy, perception, history and systems

Linda Williamson Nelson
Ph.D. (Rutgers, The State University), Professor Emerita of Anthropology and Africana Studies: anthropological linguistics, cultural anthropology, gender and culture, field methods, contemporary African American literature, African American vernacular English, African American culture

Joseph Rubenstein
Ph.D. (New School for Social Research), Professor Emeritus of Anthropology: religion and ritual, anthropological theory, ethnicity, Jewish culture, field methods, food and culture, anthropological photography, community engagement
Admission to the Minor
The Childhood Studies Minor is open to students of all majors. Interested students should inform their preceptor of their interest and be sure to complete the Declaration of Major/Minor Form, available through Academic Advising to officially declare the minor. The declaration form must be signed by the minor coordinator.
Childhood Studies courses could be incorporated into the student's overall graduation requirements, depending on the student's major. Due to the diverse nature of the coursework, many of the courses can be applied toward program, cognate or at-some-distance requirements. For example, CHST is generally a cognate to PSYC, SOWK, SOCY/ANTH, CRIM, POLS, ECON and some programs in the School of Health Sciences. For majors in the Arts and Humanities or Natural Sciences, most CHST courses would be considered at-some-distance.
Students should consult with their preceptor and the CHST Coordinator to find out exactly how courses in the minor can be applied. The decision about where CHST courses fit into a student's academic plan is usually made by the student's preceptor in their major. Planning early, particularly in programs with highly structured requirements, can help students complete the minor without taking additional courses beyond the basic 128 credit hours needed for graduation.
Career Opportunities
Completing a minor in Childhood Studies should increase success in applying to graduate programs in:
Developmental, clinical and forensic psychology
Social work
Communication disorders
Education
Criminal justice
Law
Nursing
Health sciences.
Specialized training in childhood and adolescence would be an asset for students entering into the following professions to help children and youth directly, or to administer to the needs of children and adolescents indirectly through creative programming and policies:
Guidance counseling
Family therapy
Social work
Speech-language pathology or audiology
Teaching at all levels
School administration
Public health
Allied health professions (e.g., OT, PT)
Nonprofit organization management
Salary information provided by Salary.com - Salary Calculator, Salary Comparison, Compensation Data.