TEDU Elementary Program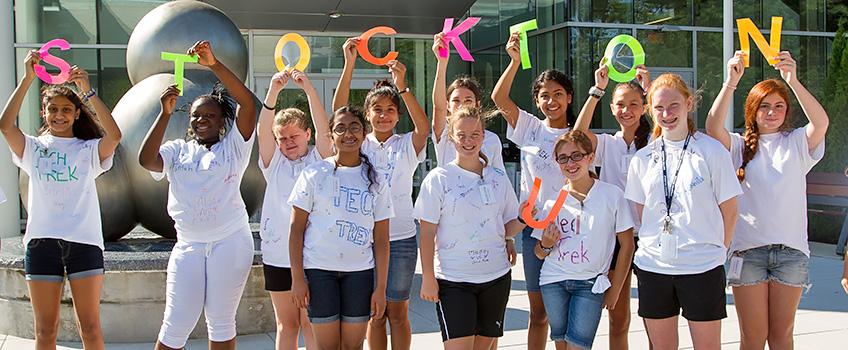 The Teacher Education Program is approved by the New Jersey Department of Education, accredited by the Council for Accreditation of Educator Preparation, and recognized by the National Association of State Directors of Teacher Education and Certification.
The program is fieldwork-intensive, requiring candidates to spend 230 hours in public schools prior to the full-time student-teaching semester. Field experiences/clinical practice (including Student Teaching) are coordinated and organized by the School of Education. Students complete certification requirements either in conjunction with or following the completion of a first bachelor's degree in the liberal arts or other major.
Undergraduate Preschool (P-3) and Elementary (K-6) Certification Program Options
These program path/degree options are designed for students who wish to pursue a baccalaureate degree at Stockton, along with a degree certification in Preschool or Elementary Education. Several degree options are available, including optional middle school endorsements.
All teacher education candidates must meet or exceed current New Jersey code, requiring a minimum 3.0 GPA. Please see the Department of Education Website for information on Praxis Core, SAT and ACT scores.
Curriculum Options
Early Childhood degree paths

BA in Liberal Studies with concentration in Early Childhood Education or
BA in Psychology with concentration in Early Childhood Education

Elementary degree paths (with optional middle school certification)

BA in Liberal Studies with concentration in

Elementary Education or
Language Arts & Social Studies or
Science, Mathematics, Technology & Art (STEAM)

BA in Psychology with concentration in Elementary Education
Learning Outcomes
The TEDU program expects that our novice teachers:
Demonstrate a thorough competence in their content area and including the ability to draw upon content knowledge when planning and implementing instruction.
Understand and integrate appropriate planning, assessment, planning and instructional strategies in engaging ways.
Recognize the diverse needs of the learner by establishing a positive supportive learning environment and utilizing varied teaching strategies that meet the needs of all learners.
Demonstrate professional responsibility by engaging in self-reflective practices and collaboration.
To explore the various curricular options at Stockton use the linked sheet to navigate our academic advising software, Degree Works.
---