Message from the Dean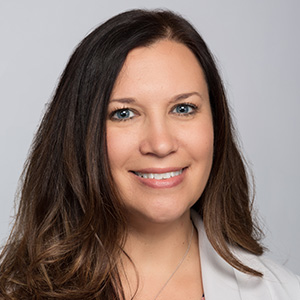 Welcome to the School of Social and Behavioral Sciences (SOBL) at Stockton University!
Our school offers undergraduate degree programs in:
Criminal Justice
Economics
Political Science
Psychology
Social Work
Sociology & Anthropology
Our graduate programs include Master's degree programs in:
Counseling (Master of Arts)
Criminal Justice (Master of Arts)
Social Work (Master of Social Work)
The School of Social and Behavioral Sciences is also home to four interdisciplinary minors:
Behavioral Neuroscience
Childhood Studies
Gerontology
Victimology and Victim Services
Furthermore, the School leads and supports the following institutes, centers, and community & research initiatives:
Our faculty have a strong interdisciplinary interest coupled with a commitment to maintaining the strengths and standards of the traditional academic disciplines. SOBL programs offer the breadth and depth of a traditional degree while placing an emphasis on teaching and faculty-mentored student research.
The School of Social and Behavioral Sciences thoroughly prepares students in their professional disciplines while maintaining a strong connection to the liberal arts tradition of the University. Our students graduate with expertise in their content areas as well as with skills in critical thinking, writing, empirical analysis, and the ability to work collaboratively within a diverse workplace. SOBL graduates are civic-minded, and they engage with communities both locally and globally. One such example is our collaboration with The Washington Center; Stockton University sends more students to The Washington Center for internships in Washington, DC than any other university in the United States!
SOBL faculty excel in the classroom by taking advantage of Stockton's small classes to provide class experiences tailored to their participants. Out of the classroom, we also have a broad range of student activities which allow students to make connections to the community and provide leadership development opportunities. Stockton's faculty and Centers are connected to Atlantic City and New Jersey as well as communities across the nation and the globe. In accordance with our mission, SOBL faculty and staff have a commitment to understanding and advocating for economic and social justice, as has been particularly apparent in 2020. These goals are accomplished while maintaining high academic and ethical standards, and embracing diversity.
Educating south Jersey's next generation has been part of Stockton University's mission since its beginnings 50 years ago. I would like to invite you to visit the Stockton campus at one of our many in-person or virtual open houses to see our facilities first-hand and talk to our faculty in areas that are of interest to you. Come fly with the Ospreys!
Please explore the rest of our website to learn more about our programs, our faculty, our students, and our associated Centers --- and all the opportunities that pursuing a degree or minor in Behavioral Neuroscience, Childhood Studies, Counseling, Criminal Justice, Economics, Gerontology, Political Science, Psychology, Social Work, Sociology & Anthropology, and Victimology and Victim Services at Stockton affords. Please contact us if you have specific questions that we have not covered on this site. We are quite sure that the more you learn about our programs, the more you'll know that a Stockton education may be the best investment you will ever make.