Visit Us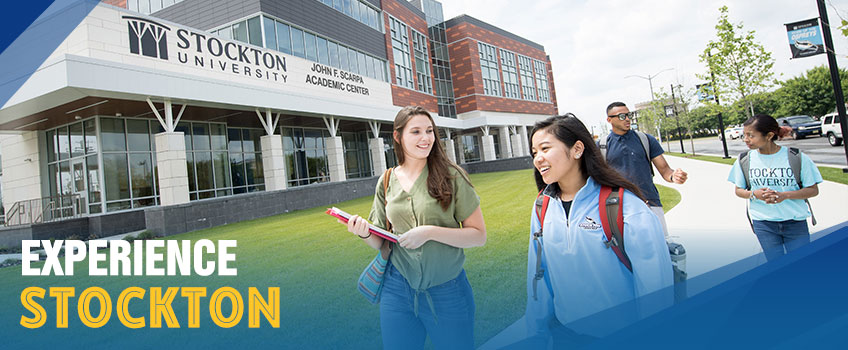 ---
Register for an In-Person Campus Tour!
FOR INDIVIDUALS/FAMILIES. School, community, or counselor groups should use the links provided in the Small Group Tours section.
Come experience Stockton for yourself!
Galloway campus: Monday - Friday
Atlantic City campus: Monday - Wednesday - Friday
Guests must wear face coverings at all times and complete the Stockton Health Pledge prior to visiting our campus. Please review our campus safety protocols here.
All tours have a limited capacity according to State regulations. When registering, please refer to the event description for exact details.
Tour schedule subject to change, dependent on State regulations and guidelines.
FOR SCHOOL/COMMUNITY/COUNSELOR GROUPS. Individuals or families looking to schedule a tour should use the links provided under Individual/Family Campus Tours.
We are excited to announce that we are once again offering small group tours!
All tour groups must be between 10 - 45 total participants, as per State regulations.
Guests must wear face coverings at all times and complete the Stockton Health Pledge prior to visiting our campus. Please review our campus safety protocols here.
Please refer to the description in the registration links for additional details.
Atlantic City Campus Small Group Tours
Available Tuesdays & Wednesdays @ 11am
Galloway Campus Small Group Tours
Available Mondays, Thursdays, & Fridays @ 11am
---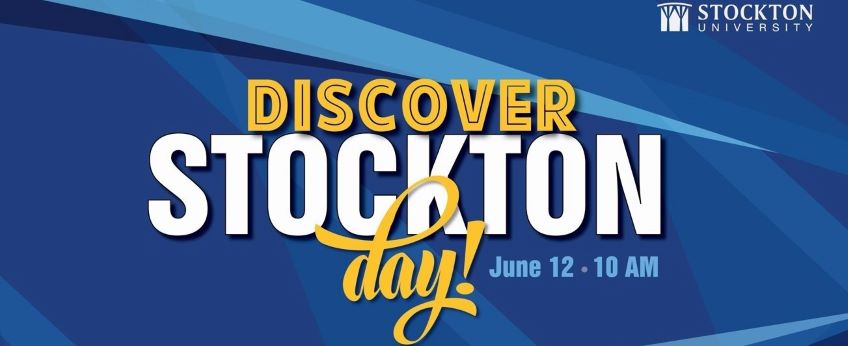 Kick off your summer with a trip to Stockton & discover all we have to offer!
We are open for visitors, and we can't wait to meet you! Join us for food, fun, & lots of information as we help you discover why Stockton is the right university for you!
Join us on our Galloway campus on Saturday, June 12 at 10am to:
Meet with an admissions counselor
Attend a financial aid & bursar info session
Take a campus tour
Explore housing options
Enjoy

games, food, and meet current and future Stockton students!
Important: Reservations are required, and space is limited due to COVID regulations. There is a 3-person limit per reservation; this includes the student and 2 guests. Guest limits will be strictly enforced. All State guidelines, including face coverings and social distancing, will be followed for the safety of our guests, students, staff, and community.
---
Are you an incoming or prospective TRANSFER student?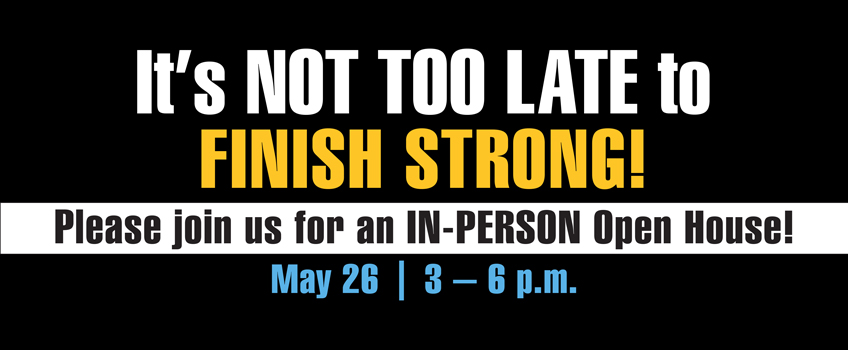 RSVP today for our Transfer Open House on Wednesday, May 26 @ our Galloway campus!
---
Learn more about Stockton...no matter where you are!
Register for upcoming virtual events for prospective freshman, transfer, and graduate students!
Or, join our ambassadors on a virtual campus tour!
---
Once you've visited our stunning campus, it will be hard to imagine spending your college years anywhere else!
---
Other ways to visit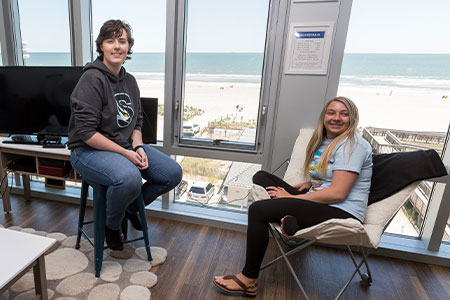 See what it's like to make Stockton your home-away-from-home!
Tour and read about each of our housing options to discover which one is right for you!
We are excited to host virtual group tours for college-bound students between 7th-12th grade, prospective college transfer students, and community organizations. Group tours will include a presentation from an Admissions Counselor, a virtual tour, and Q&A session with a student Admissions Ambassador.
To schedule a group tour, please e-mail admissions@stockton.edu.
If you are in the area and would like to take a self-guided tour, you are more than welcome! We have campus maps available in the Admissions Office with suggested tour stops for your self-guided experience.
NOTE: We strongly recommend registering for a campus tour, as it best ensures both our guests' and community's safety. All guests on campus are expected to wear a face covering at all times and practice social distancing.
---
Getting to Stockton
Parking Information
Admissions parking is located in Lot 3, directly in front of the Campus Center. Once you arrive, you will check in at the Admissions Office (located to the left as soon as you enter the Campus Center). Please plan to arrive 15 minutes prior to your tour start time to allow time for parking and checking-in. Should you have any questions, please call 609-652-4261.
Please park in the Stockton Garage located next to the Residential Building. Please bring your parking ticket with you as it will be validated for you prior to leaving Campus.
Inclement Weather Policy
In the event of inclement weather, please be sure to check our website the morning of your visit at www.stockton.edu for school closing information.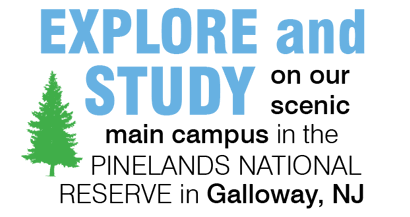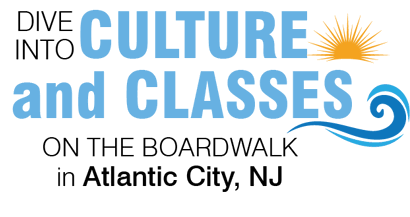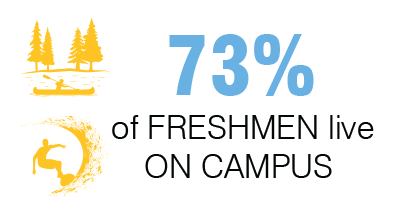 Stockton University is committed to providing equal access to its programs and facilities for persons with disabilities.
Those persons with special needs should contact the Office of Event Services and Campus Center Operations at 609.652.4878 or event.services@stockton.edu at least five (5) business days in advance of your participation or visit.
Stockton University Policy on Non-Discrimination
Stockton University does not discriminate in its application process, employment, educational programs and activities on the basis of race, creed, color, national origin, nationality, ancestry, age, sex/gender (including pregnancy), marital status, domestic partnership status, familial status, religion, affectional or sexual orientation, gender identity or expression, atypical hereditary cellular or blood trait, genetic information, liability for service in the Armed Forces of the United States, or disability.
All inquiries regarding Stockton University's non-discrimination policies should be made to:
Brittany Medio
Director of Title IX & EEO, and Associate General Counsel
Stockton University
101 Vera King Farris Drive
Galloway, NJ 08205
Office: L-214
Phone: 609-652-4693 | Fax: 609-626-3535
Information on how to report or file a complaint of sex discrimination or sexual harassment and all grievance procedures is available on the Title IX website.