Music
Within the Performing Arts program you can pursue a B.A. degree in Music with concentrations in Instrumental and Vocal Music Studies. Minors in Dance Studies, Theatre Studies, and Music Studies are also available.
---
About the Program
Music encompasses two concentrations: Instrumental Music Studies and Vocal Music Studies. The primary goals of the program are to provide depth of cultural and theoretical knowledge, technical development, and performance experience in an environment that promotes artistry and individual creativity. Each concentration begins with a Core foundation followed by a coherent sequence of courses that focuses on developing performance skills.
Program Coordinator
Facilities
Students have available an electronic piano lab, practice rooms, and two dance studios. There is also the Performing Arts Center complex, which houses a 550-seat main theatre, and a black box theatre, as well as scene and costume shops. Other performance venues include the recently renovated Alton Auditorium and the newly constructed Campus Center Theatre.
Curriculum
Students who concentrate in Music must be proficient at reading music. Otherwise, either GAH 1242 Fundamentals of Music OR GEN 1651 Beginning Piano or the equivalent is required to enter the program.
Curriculum Worksheets
To view the Course Schedule by term, click here.
See the Catalog of Courses for complete descriptions of course offerings.
For detailed curriculum information, please refer to the Academic Bulletin.
Minor in Music
A minor in Music Studies is offered for students who are interested in music but who are majoring in other fields of study. The required course work for the Music Studies minor directs students to deepen their understanding of music and to raise their awareness of music's role in society, both past and present. Additionally, the minor in Music Studies affords students a way to document their experience, talents, and achievements in music. Interested students should contact a Music faculty member for further information.
Minor Worksheet
Faculty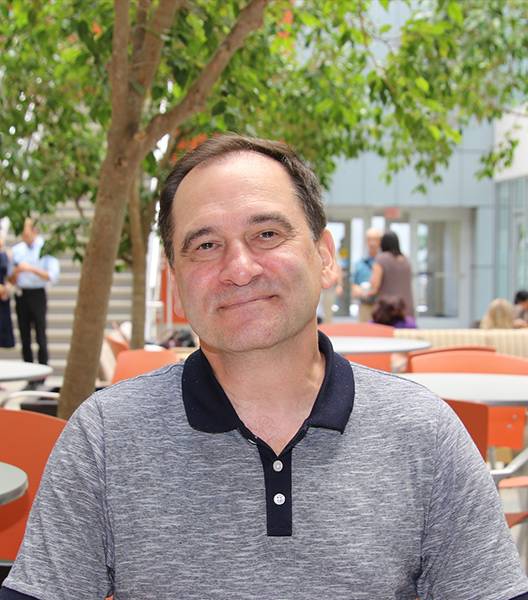 Christopher Di Santo, Associate Professor of Music
Adjunct Faculty
Special Opportunities
Performance
At Stockton, performance opportunities are open to all students, regardless of their major, and can be taken for credit. Some ensembles, such as the Vocal Jazz Ensemble and the Stockton Select Chorale, require an audition. Other ensembles include Stockton Oratorio Society, Stockton University Chorus, Stockton Large Classical Ensemble, Stockton Small Classical Ensemble, and the Small Jazz Ensemble. In addition, private lessons are available through the Private Applied Music course in both instrumental and vocal music. Stockton is also home to several student-run music ensembles such as Highest Praise Gospel Choir, Stockton Music Union, and the Stockton A Capella Organization, which is comprised of Stockapella, Stockata, and the Stocktones.