Learning

Stockton University's value of excellence in teaching and dedication to learning guides our drive to offer a high quality, innovative education. We strive to enhance the student learning experience across our more than 160 areas of study.
Partnership with Recovery Court Provides Second Chance
Stockton University's partnership with the Atlantic County Recovery Court program was recognized in September 2018 during a ceremony at the Atlantic County Criminal Courts Complex.
But, the real winners of the partnership were graduates of the program who have benefitted by obtaining jobs at the University and scholarship funding.
"I can't tell you what it means for our program to have this relationship," said Superior Court Judge Mark Sandson.
After meeting with Sandson in March, Stockton officials developed a program that so far has offered employment to three Recovery Court participants, and provided scholarship funding to help another, Luana Cordeiro.
In 2009, Cordeiro was preparing for her final semester as a dean's list student at Kean University when prescribed pain medication led to an addiction to cocaine and heroin.
"All I had left to do was finals to graduate," she said. "I had been a dean's list student. But I never took those finals and I never graduated. I got high instead."
She struggled for years with the addiction until finally entering rehab. She recovered, but thought college was a lost dream until the Atlantic County Recovery Court and Stockton offered her the opportunity to return to get her degree in criminal justice.
"(Prosecutor Damon) Tyner came up and asked what they could do to help me go back to school. When I got the call that said Stockton would help me, I hung up and cried," Cordeiro, 34, said.
On May 10, 2019, Cordeiro joined more than 1,800 undergraduates and 10,000 guests to celebrate Commencement at Jim Whalen Boardwalk Hall in Atlantic City. The graduates were told that while they may face failures, they are strong enough to keep fighting for their dreams.
Keynote speaker Congressman Jeff Van Drew said failure is a part of life, but the graduates' ability to rise up and keep going is what got them to graduation and will lead to their success.
"My mother and my family are so proud," said Cordeiro, who now works at Enlightened Solutions and plans to get her master's degree in social work. Sandson and Assignment Judge Julio Mendez were so proud they attended her graduation.
"What Luana did is very, very hard," Sandson said. "And now she is helping others."
On June 25, 2019, Stockton was named Recovery Partner of the Year at the 18th Graduation and Commencement Ceremony of the Atlantic/Cape May Vicinage Recovery Court Program.
"Stockton is committed to providing educational opportunities to program participants," Mendez said while presenting the award. "They even went the extra mile, establishing a scholarship. The University has also hired recovery court participants. They don't just talk the talk, they walk the walk."
Freshman Admissions Moves to Test-Optional
Stockton University adopted a test-optional policy for freshman admissions beginning with the Fall 2019 class.
Students were not required to submit SAT or ACT scores when applying for admission for 2019-2020. Students were required to submit test scores or take an Accuplacer subject-specific exam to determine placement for freshman math and writing courses once enrolled.
Stockton requires standardized test scores for consideration into certain academic majors, as well as most institutional scholarships.
The decision to adopt a test-optional policy is the result of a year-long faculty senate task force study as well as research by the offices of the Provost, Enrollment Management, Planning and Research.
Student Research is Out of This World
Stockton University researchers want to know if the absence of gravity can impair how human cells repair damaged DNA. The sky is not the limit in their quest for answers.
Students Daniel Stoyko, Matthew Elko and Joseph Romanowski worked with Michael Law, assistant professor of Biology, to design an experiment that launched to the International Space Station (ISS) this summer.
"The sheer thought that our experiment was selected to fly to the ISS and the fact that we had created an experiment from scratch is beyond belief," Elko said.
The experiment was part of the Student Spaceflight Experiments Program (SSEP), a program of the National Center for Earth and Space Science Education. Stockton student experiments also went beyond the atmosphere for the MIssion 11 and Mission 12 programs.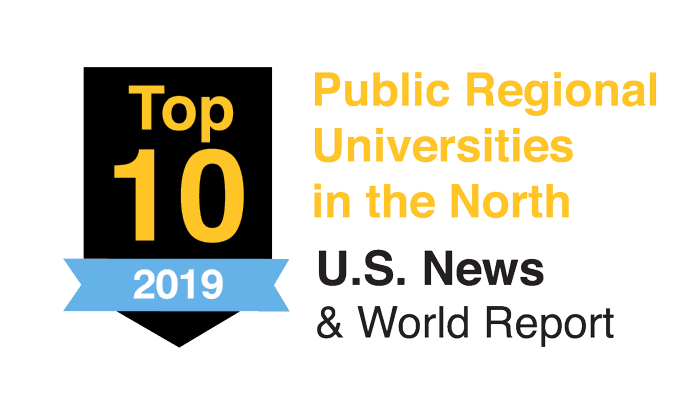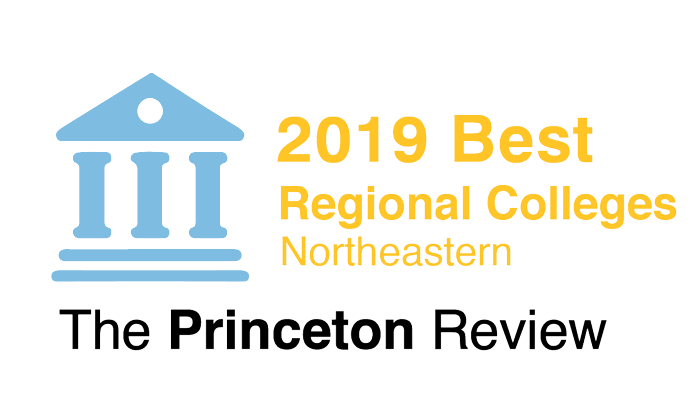 Stockton Strengthens Partnerships with Community Colleges
Camden County College on July 10, 2019, joined a list of seven other New Jersey community colleges who are part of Stockton's Transfer Pathways program. The dual admission and transfer partnership agreements help students make a smooth transition from the two-year college to Stockton's bachelor's degree program.
The Pathways program offers conditional acceptance to students in their freshman and sophomore years, allowing them the benefits of student services at Stockton while they pursue their degree at their local community college. Students have the option to reside in Stockton housing, participate in our student clubs and organizations, and use academic, technology and other support services.
There are currently close to 90 students who have signed a Pathways waiver. Stockton is actively working to add more community colleges to the program. To learn more, visit the Transfer Pathways page.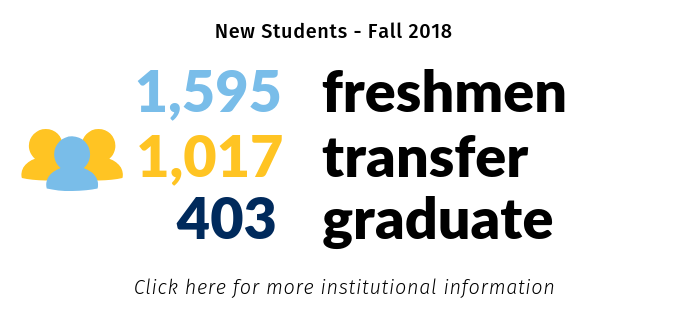 New Program Helps Atlantic City, Pleasantville Students Prepare for College
Stockton was awarded a state grant to establish a College Bound program based at Stockton University Atlantic City. The program aids students in grades 7-12 from Atlantic City and Pleasantville with special instructional classes on Saturdays, plus summer enrichment, mentoring, college tours and academic, career and financial aid counseling.
Graduates of the program who attend Stockton will receive priority for Stockton's Atlantic City Educational Opportunity Fund (EOF) program, which provides academic and financial support to eligible college students.
More than 60 students who applied and were chosen to be part of the inaugural program received recognition during a closing ceremony on May 4, 2019. The ceremony honored the students' hard work and perseverance during the program, as well as celebrated the graduating seniors.
Akeem Lloyd, an Atlantic City native, was the keynote speaker at the program's Passport to Success Youth Conference on June 25. Lloyd spoke on his upbringing in Atlantic City: raised by his grandparents, running from bullies on the streets, and never, ever crying. His message was to show success is possible.
"We stop ourselves from flying. Because as soon as we get into the classroom we don't believe we can achieve academic success. We stop ourselves from trying," Lloyd said. "I'm here to remind you — what if you fly?"
Learn more about the College Bound program here.
Ed.D. in Organizational Leadership Graduates First Class
In 2016, Stockton launched a brand new doctoral degree in Organizational Leadership. The first cohort of 21 graduates received their degrees at the Graduate Commencement on May 7, 2019.
The primary goal of the program is to help leaders improve so that they, in turn, will help their respective organizations improve. It is interdisciplinary, specifically designed for working professionals in different fields, with classes held online, in the evening, and on Saturdays at the new Stockton University Atlantic City Academic Center.
Students in the first cohort represented several fields, from health care and community safety, to military, education and more. Read more about the first cohort and their experience in the program here.
New Programs