Conference Challenges Youth to 'Break the Cycle'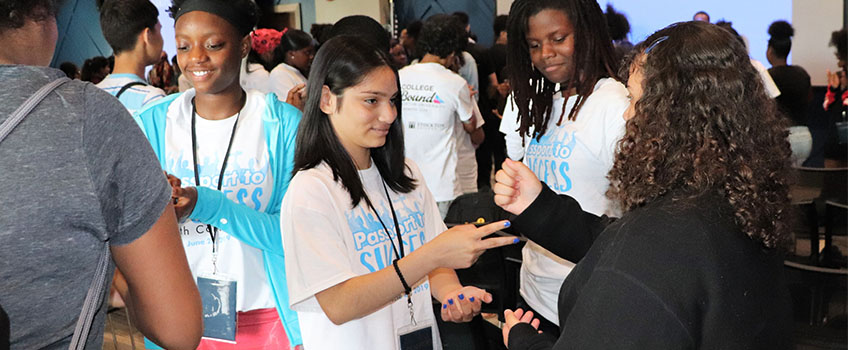 Galloway, N J- As Akeem Lloyd talked about growing up on North Carolina Avenue in Atlantic City and the challenges he faced, heads in the room began to nod in understanding. Lloyd detailed his childhood raised by his grandparents, running from bullies on the street, contemplating suicide and never, ever crying, to about 150 youth in the College Bound at Stockton University and Rowan University CHAMP programs.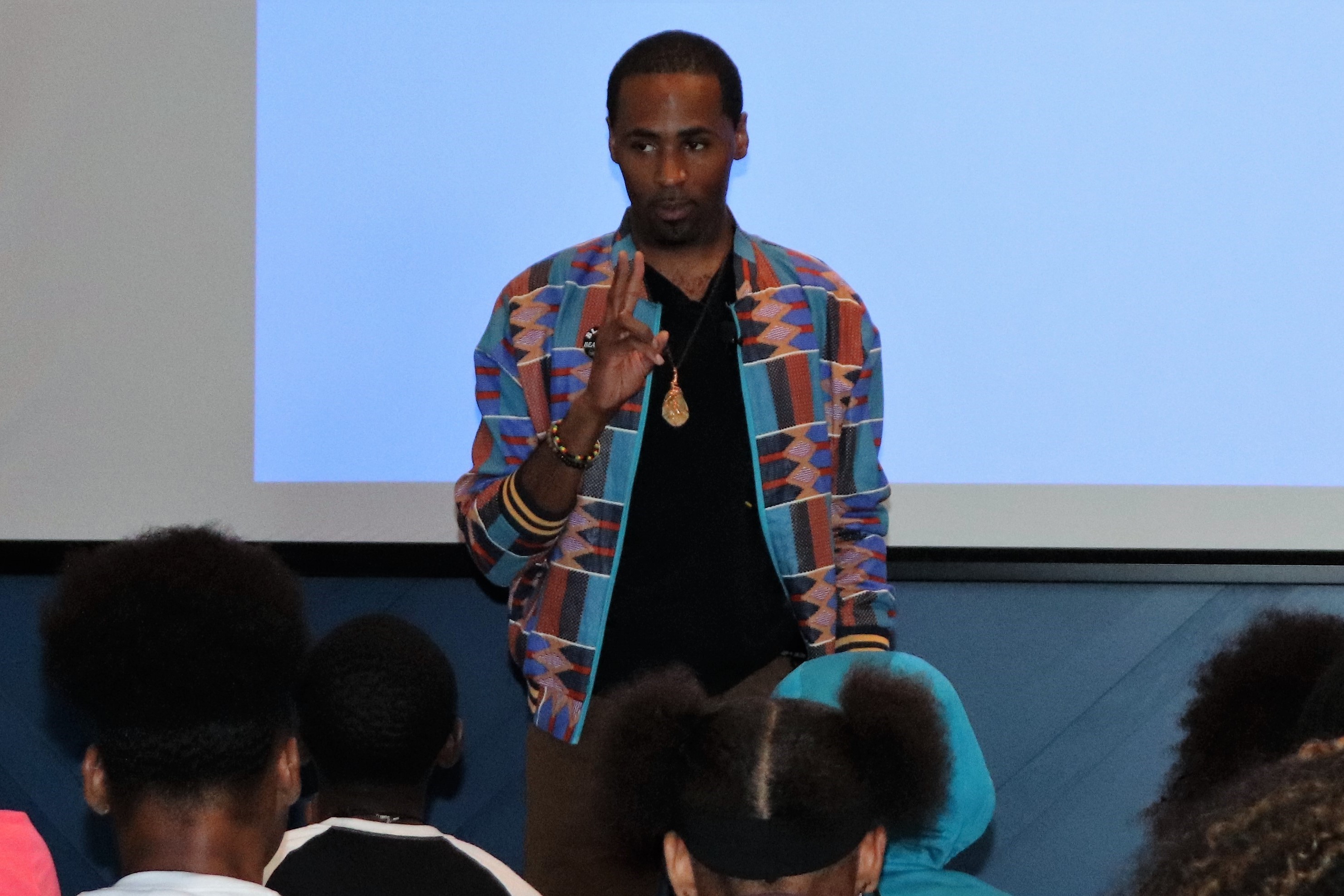 Lloyd was the keynote speaker at the Passport to Success Youth Conference June 25 at Stockton Atlantic City, which united youth in the two programs in grades 7-12.
While Lloyd's upbringing resonated with many in the room, his message was to show success is possible. A first-generation college graduate, Lloyd is CEO of AkeemSpeaks, a nonprofit that supports social, emotional and academic growth among youth.
"You have people in this room who love you. People in this room who will be your cheerleaders. You are not alone," Lloyd said.
"The problem is a lot of us don't cheer each other on. We don't allow people to invest in us. I get it. Growing up in this community, like others represented here, they teach us we automatically have to defend ourselves," he said. "We don't allow adults to mentor us, to cheer us on because we stop them before they get the opportunity. We are defending ourselves. We are protecting ourselves. These streets are not easy. At some point you have to start allowing people who care about you to invest in you."
Lloyd involved the youth in activities that forced them to interact with others, work as teams and step outside their comfort zones.
He encouraged them to overcome the distractions and challenges in their lives by taking control.
"We stop ourselves from flying. Because as soon as we get into the classroom we don't believe we can achieve academic success. We stop ourselves from trying. I'm here to remind you—what if you fly?"
Roxana Perez Nieves, lead counselor of Stockton's College Bound Program, said Lloyd was inspiring. "Akeem's Break the Cycle Tour provided students with an opportunity to reflect on their personal and educational journeys so far. More importantly, it also empowered them to be open and honest about the challenges they may be facing today and to dream as big as possible to achieve the success they strive for."
College Bound at Stockton University aims to prepare students from the Atlantic City and Pleasantville school districts with a solid foundation and create a school-to-college pipeline that empowers and equips students with skills and academic ability to succeed. The program has Academic Year and Summer Enrichment programs.
-Reported by Stacey Clapp