Arts & Culture

Stockton is committed to supporting the creative works of students and artists in the region and beyond through a variety of educational and cultural programs.
'100 Faces of War' Featured at Noyes Arts Garage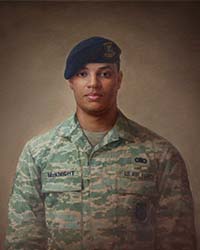 The American military in the 21st century is diverse and reflects the complexities of the country and the current times.
100 Faces of War, a traveling exhibition from the Smithsonian, presents the stories of those who served the U.S. in the Iraq and Afghanistan wars. The free exhibition was displayed at the Noyes Arts Garage of Stockton University in Atlantic City from July 10-Oct. 6, 2019.
100 Faces of War, organized in collaboration with artist Matt Mitchell, features 100 oil portraits of Americans representing a cross-section of home states, military branches, jobs and backgrounds.
This was the first time the exhibit has been shown in the Northeast. Included were portraits of military members from Orange, New Jersey; Philadelphia, Freedom, and Reading, Pennsylvania; Queens, Syracuse, Depauville and Somers, New York; Newark, Delaware; and Millington and Thurmont, Maryland.
---
WLFR Celebrates 35 Years On Air
Thirty-five years ago, on October 16, 1984, the lively melody of "People Get Ready" by The Impressions blared across the then-Stockton State College campus as radio station WLFR 91.7FM went live on the air for the first time.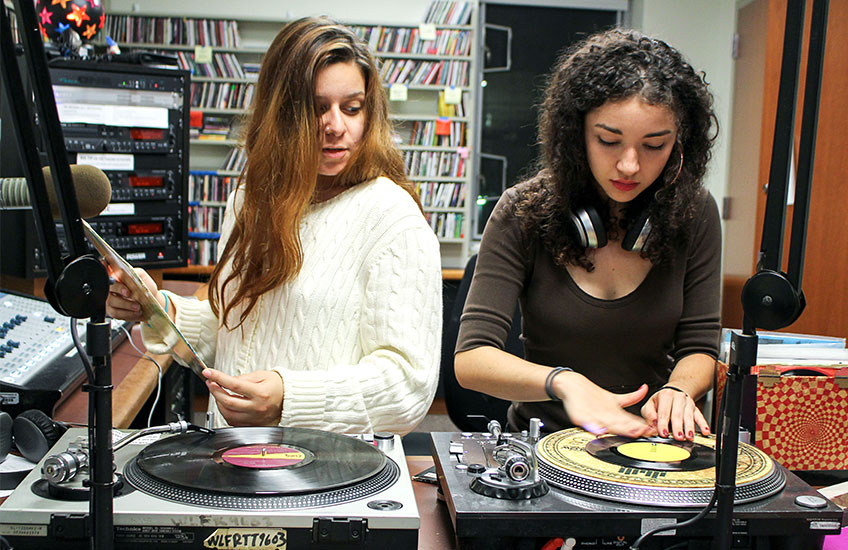 "This station will stand for teamwork at this college," said then-Dean of Students Peter Mercado to a cheering crowd of students, kicking off the WLFR launch party. "It represents one more step in which we will actualize the dream of reaching out to the South Jersey community."
Paul Glaser, WLFR's current Content Manager, was there on this monumental day.
The station got its call sign from Stockton's famous Lake Fred.
---
'A' is for Art Students Who Helped Design Alphabet Book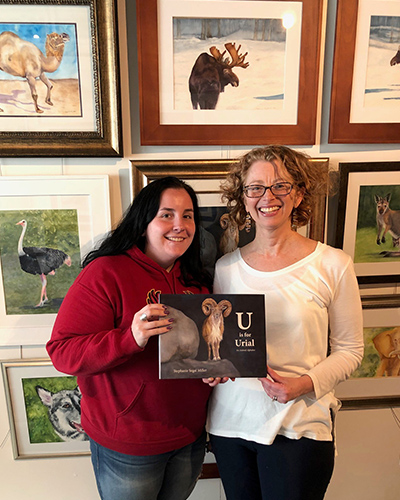 When artist Stephanie Segal Miller of Atlantic City decided to create a children's book she reached out to Stockton Professor of Art in Visual Communications Hannah Ueno for some assistance in designing the layout based on her paintings of animals paired with lesser-known facts.
Ueno assigned Alissa Petrella of Tuckahoe, a student in the Visual Arts Program to intern with the artist. That internship turned into a friendship.
"This was my first time really working with someone who was like a client," Petrella said.
The two spent months working on layout designs, picking fonts and font sizes for the book "U is for Urial, An Animal Alphabet."
---
Senior Art Show Moves Online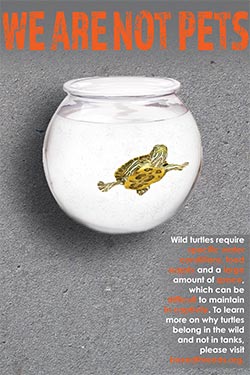 Bachelor of Fine Arts students at Stockton University moved the Senior Art Show online for the Spring semester by creating a website with their displays. Seventeen students are participating and the displays include photography, painting, sculpture, graphic design and visual communications.
"Historical landmarks in South Jersey is where I seem to feel most connected to and still feel like a kid again," said Paige McColgan of her photographs. "Showing these places in different ways than what everyone is used to seeing, makes me feel like I found something new that was always there, or like finding hidden treasure."
Several students are promoting their works as part of their resumes.
"I have an extremely flexible style and fast turn arounds," said Alyssa Fierro, a Graphic Designer and Illustrator. "Whether you're looking for a crisp, clean letterhead or a bold, colorful flyer, I'm the designer you're looking for!"
Fierro's exhibit is made up of several posters that describe the most endangered turtle and tortoise species in the world.
---
Veterans Turn Military Uniforms into Paper and Stories
Military uniforms hold stories, some that are too difficult to speak until there is a space for those who wore them to talk veteran-to-veteran. Frontline Paper is a nonprofit that provides that opportunity by guiding veterans through a papermaking workshop where uniforms are cut into pieces, beaten into pulp, pulled into sheets and dried.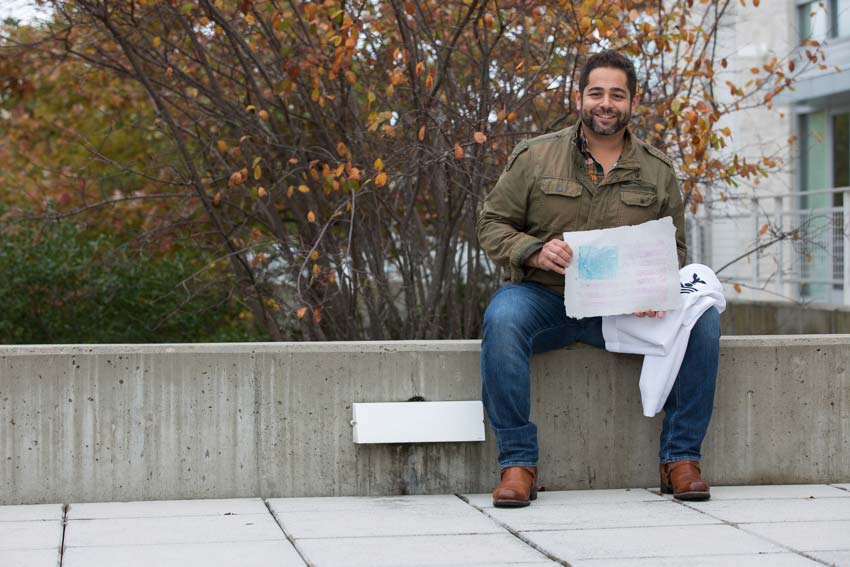 In the process of deconstructing the uniforms, stories long bound by threads, are released, and through conversations and art, they are shared on paper.
Frontline Paper came to Stockton University during Veterans Week, which includes events organized by Stockton's Office of Military & Veteran Services to honor and support student veterans and others in the community. We followed student veteran Justin Cruz, public relations chair for the Stockton Student Veterans Organization (SVO), on his journey to make his own frontline paper.
---
Highest Praise Gospel Choir Backs Mariah Carey's Christmas Show
The Highest Praise Gospel Choir, a Stockton club dedicated to worship through the art of song, backed Mariah Carey's "All I Want for Christmas" on Dec. 7 at the Hard Rock Hotel and Casino in Atlantic City.
Club President Danea Hayes said a Highest Praise's co-advisor, Professor of Music Beverly Vaughn, ran up to her with a huge grin, eager to give her the news. Hayes said she was "floored" by what Vaughn had to say.
"She told me that Mariah Carey wanted Highest Praise to sing with her in her Christmas concert, and I was like, 'Us? With Mariah Carey?'"
Hayes said Carey's agent, who was searching for a gospel choir for the show, had contacted Stockton after learning there were several notable singing groups on campus.
---
Picture Stockton...Drawing Inspiration from Science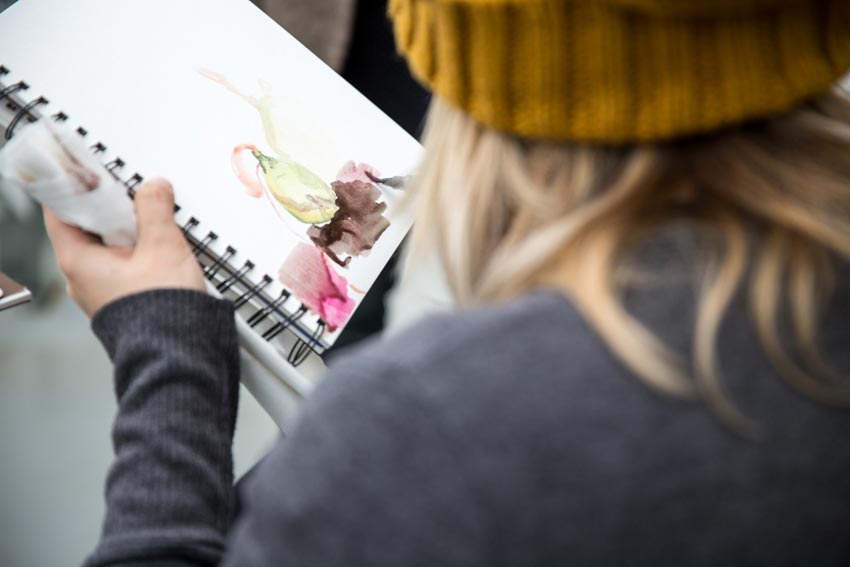 The overhanging teeth that protrude from an alligator's clenched jaw caught Mariana Smith's attention as she passed a menagerie of bones organized on a table in a science lab.
"My students would want to draw that," she thought.
Smith, an assistant professor of Art at Stockton University, began to venture outside the art studio when her students tired of traditional still life displays. She found more challenging subjects to intrigue her students in the Unified Science Center II greenhouse, on Nacote Creek and in the Stockton ornithology and skeletal collections.
The result is student artwork, inspired by science, now on display in the Unified Science Center I hallway on the second floor.
Through a Stockton 2020 grant, Smith worked to curate these exhibitions and create a platform to spark ideas for artistic science communication with exhibition coordinator Denise McGarvey, Visual Arts faculty, the School of Arts and Humanities and the School of Natural Sciences and Mathematics.