Picture Stockton...Veterans Turning Military Uniforms into Paper and Stories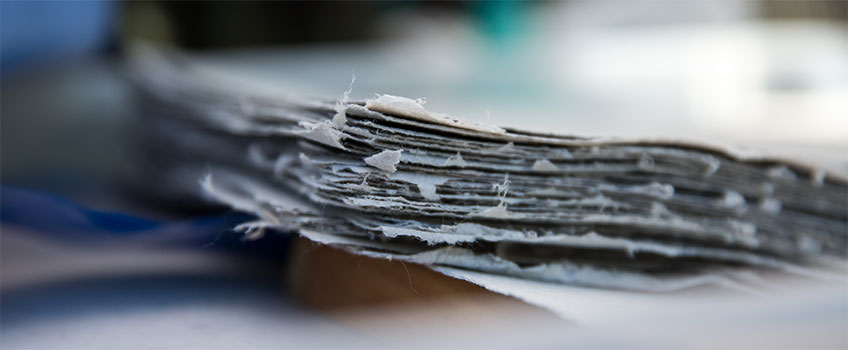 Military uniforms hold stories, some that are too difficult to speak until there is a space for those who wore them to talk veteran-to-veteran. Frontline Paper is a nonprofit that provides that opportunity by guiding veterans through a papermaking workshop where uniforms are cut into pieces, beaten into pulp, pulled into sheets and dried.
In the process of deconstructing the uniforms, stories long bound by threads, are released, and through conversations and art, they are shared on paper.
"A lot of stories come out of what we do," said Frontline Paper studio manager Walt Nygard, a Marine Corp veteran who served in Vietnam, Okinawa and the Philippines.
"We are changing the culture of the silent vet," added Frontline Paper project manager Ron Erickson, also a Marine Corp veteran.
Frontline Paper came to Stockton University during Veterans Week, which includes events organized by Stockton's Office of Military & Veteran Services to honor and support student veterans and others in the community. We followed student veteran Justin Cruz, public relations chair for the Stockton Student Veterans Organization (SVO), on his journey to make his own frontline paper.
Photos and story by Susan Allen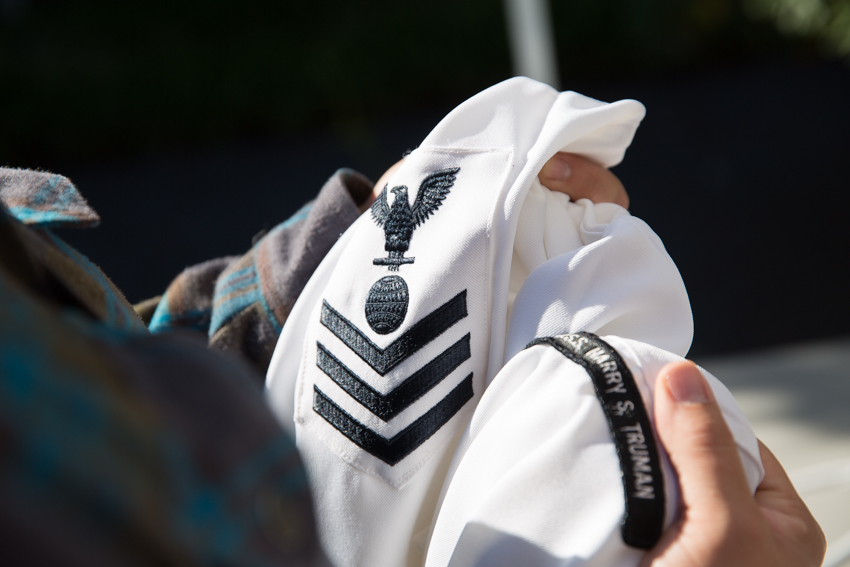 Justin Cruz holds his Navy uniform that he donated to Frontline Paper. He spent five years on the U.S.S. Harry S. Truman, a nuclear powered aircraft carrier. He recalled a 92-day stretch on the water, made possible by the self sufficiency of a carrier that doesn't depend on diesel re-fueling.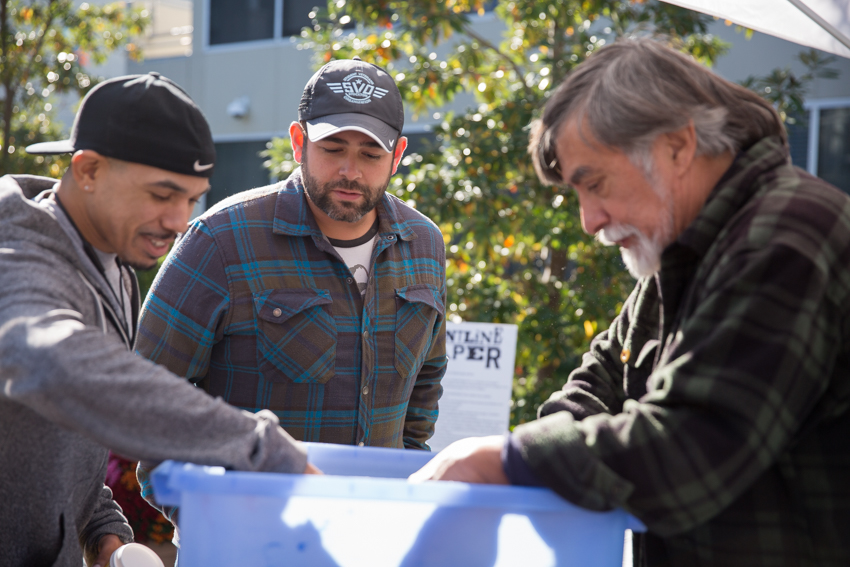 The Frontline Paper workshop begins with uniforms and ends with art. Storytelling is the key element in the transformation of fabric into finished art expressions. Justin Cruz, center, looks at uniform pieces that he will use to make paper.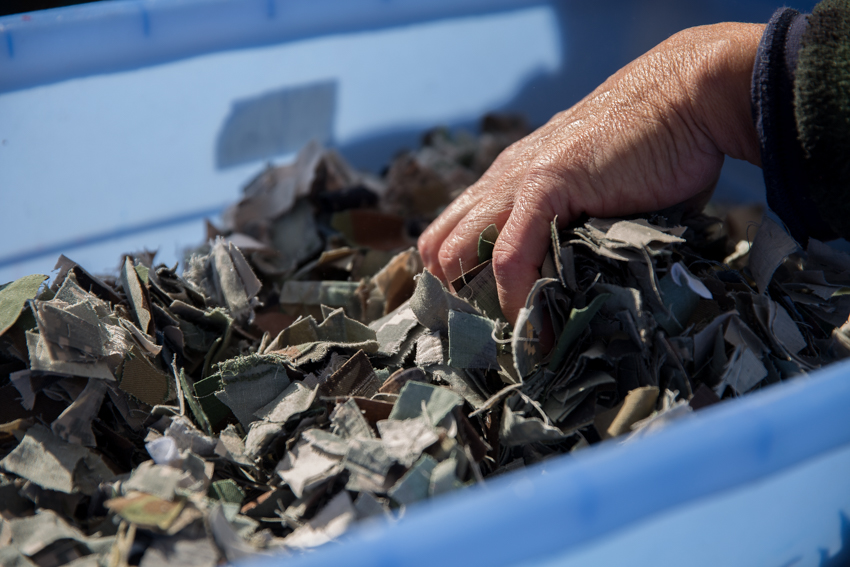 Square pieces of uniforms will be dropped into a Hollander beater, a machine that will channel them through a water raceway and pummel the fabric scraps into pulp.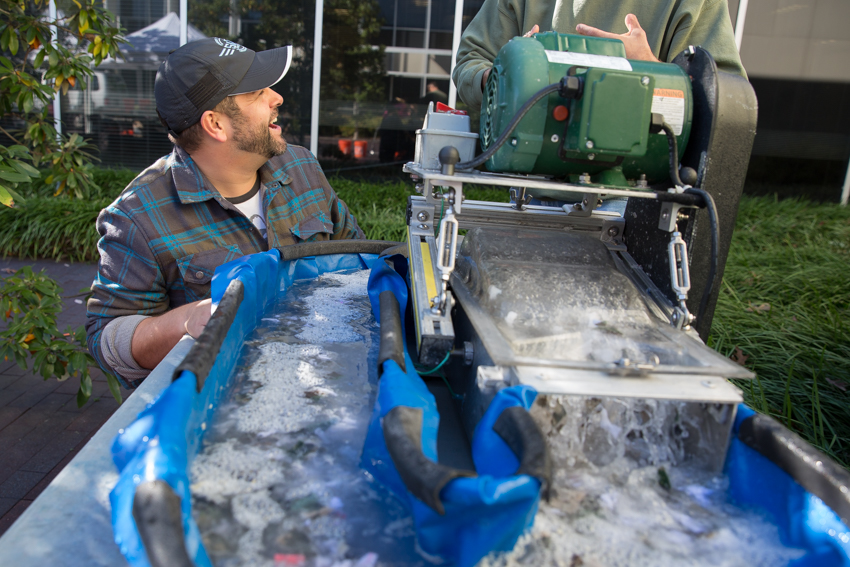 Justin watches the Hollander beater in action.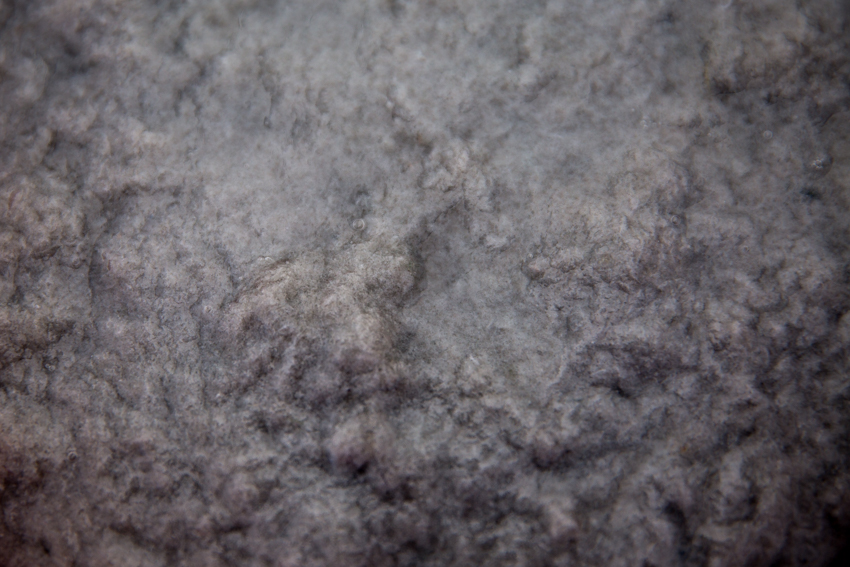 Soggy pulp will soon be pulled into sheets of paper. Justin Cruz noted that the change in structure when transitioning from military to civilian life can be scary. After the Navy, he trained trotter horses to compete in harness racing in Saratoga Springs, New York. He's currently pursuing a Psychology major and Cannabis Studies minor at Stockton and performing with his acoustic duo, Five Times Famous.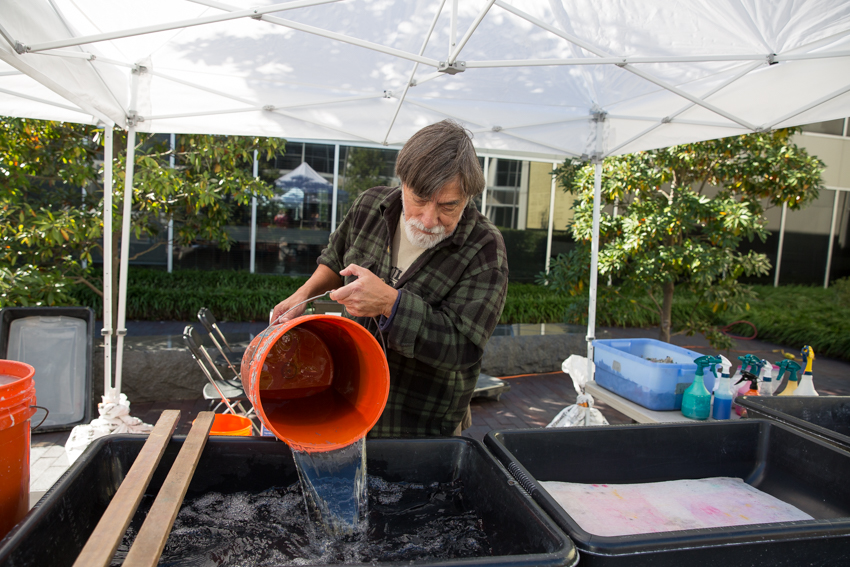 Walt Nygard pours fresh water into bins that will hold the pulp for the papermaking process.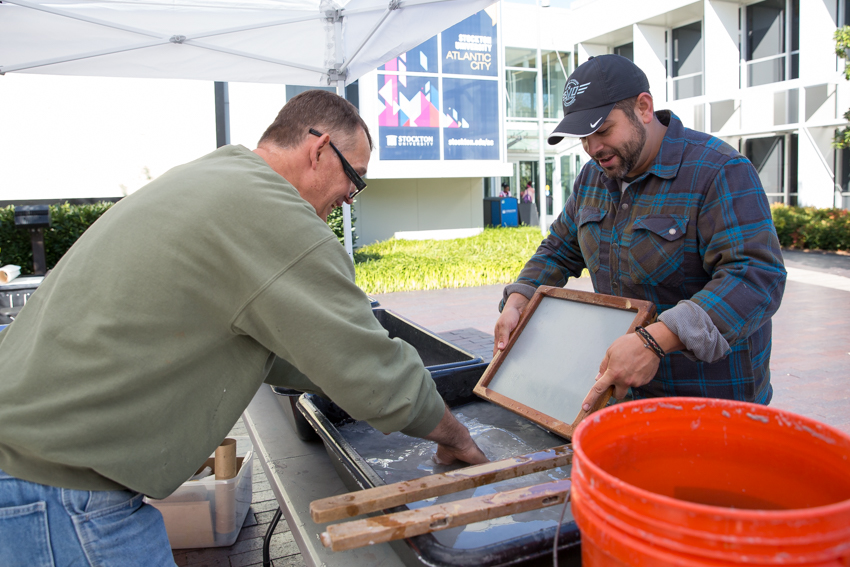 Justin scoops pulp onto a framed piece of mesh. He then shakes the frame and allows the excess water to drain out before flipping it over to release the sheet of paper.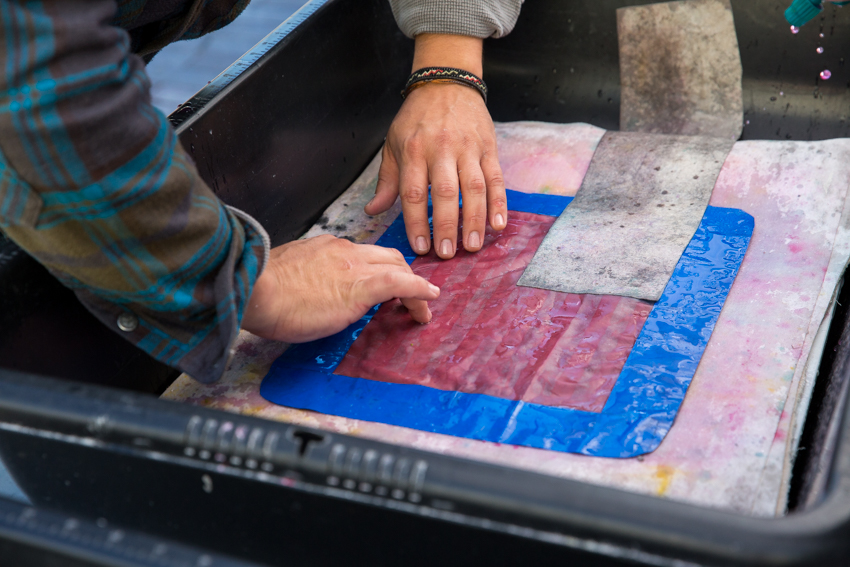 Justin uses a template and spray bottles of dye to add a design to his paper that will dry overnight.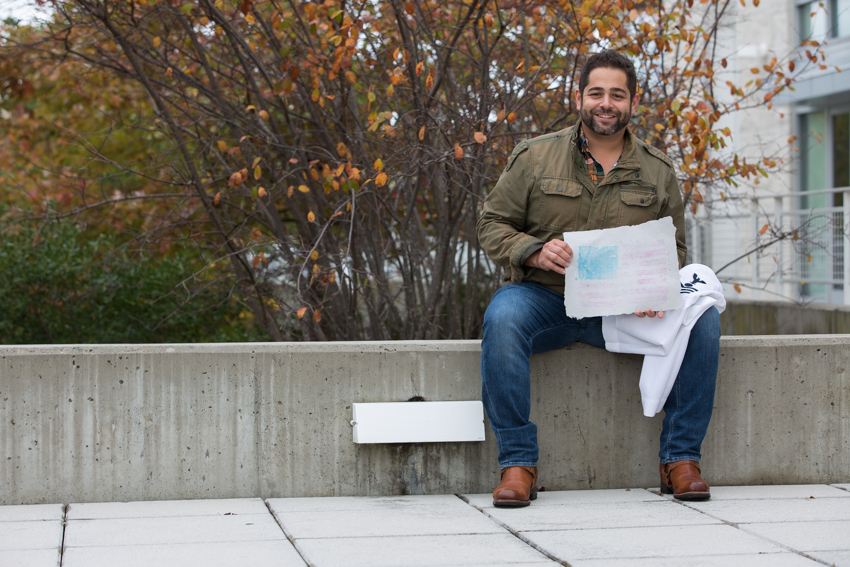 The following day, Justin Cruz picked up his completed Frontline Paper. He poses with his finished art and his Navy uniform that he donated for other veterans to go through the process.