Stockton Stories
In Fall 2021, Stockton will begin celebrating fifty years of teaching excellence.
This multimedia site celebrates the challenges and achievements of those years. Using historic materials from the Stockton University archives and from donations by alumni, faculty, staff, and community members, we hope to record where we have been and, in the next fifty years, where we will be going. We hope to tell Stockton Stories.
People describes individuals and groups that have affected university history.
Students recounts student organizing, odd tales, and achievements.
Places provides background on meaningful settings related to Stockton.
Interns acknowledges those who have made this project possible.
The Argo Archive contains the searchable collection of the fifty-year-old student newspaper.
---
Featured Article:
Documenting the history of Stockton's student-run newspaper.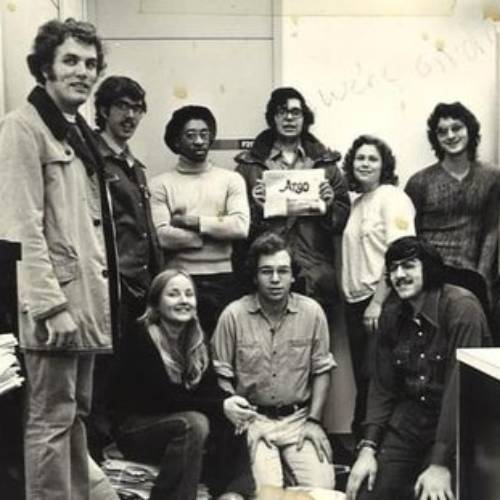 Tom Kinsella and Ray Reichardt interview James Pullaro and William Hamilton about historical aspects of the Stockton property including the identification of Stockton's Revolutionary War era sawmill, located on Lake Fred, and, in this excerpt, Lake Fred's cranberry period.