Applied Physics
A degree in Applied Physics (PHYS) provides preparation for a wide range of scientific and technical careers, graduate school, and secondary-school science teaching. As a fundamental science, with applications in many fields, aptitude in physics also strengthens the backgrounds of students whose major interests are biology, marine science, physical therapy, mathematics, chemistry, astronomy, environmental studies, information and computer sciences, education, geology, pre-medical studies and other health sciences.
Physics students from Stockton participate in internships and research experiences for Undergraduates all over the country, including the local FAA Technical Center, national labs, and other universities. Upon leaving Stockton, physics students go on to graduate school, industry, government and teaching jobs. There is much overlap between Applied Physics and Stockton's Engineering Dual Degree Programs.
---
Program Features
Most introductory courses and all upper-level courses taught by full-time faculty
Program faculty hold doctoral degrees in Physics from highly reputed institutions
Small class sizes
Physics majors have program faculty as academic advisors
New Atomic Force Microscope
Stockton University students and faculty can create images of atoms and map the surface structure of materials using a new Atomic Force Microscope (AFM). Students studying nanoscience, will be able to discover properties of materials that can only be seen with an AFM. Carbon nanotubes are used in the medical industry for drug delivery and can also be used as electrical conductors. An AFM can help to characterize the structure and properties of a nanotube.
---
Learn more about the Physics program ELO's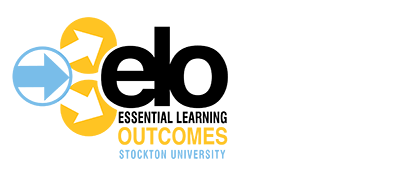 . These essential learning outcomes guide all Stockton University students from first-year through graduation to the intellectual and marketable talents needed to prepare for personal and professional success in the 21st century.
---
Alumni Success

---
Curriculum Worksheets
---
Additional Information