Dean's Welcome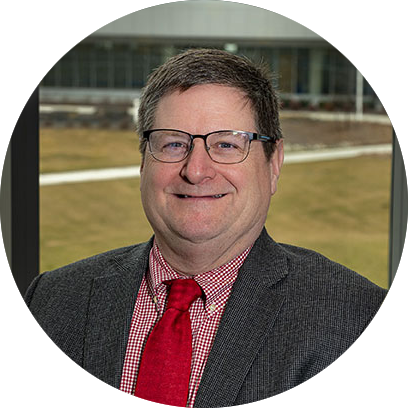 Welcome to the School of Natural Sciences and Mathematics (NAMS) at Stockton University. Undergraduate degree programs are offered in Biochemistry/Molecular Biology, Biology, Chemistry, Environmental Science, Geology, Marine Science, Mathematics, Applied Physics and Sustainability. Graduate Programs include a Professional Science Masters in Environmental Science and a Masters in Data Science and Strategic Analytics. We are looking forward to opening a new graduate degree (PSM and MS) in Coastal Zone Management in Fall of 2021. Our faculty has a strong interdisciplinary interest coupled with a commitment to maintaining the strengths and standards of the traditional academic disciplines. NAMS offers a rigorous, student-centered Science, Technology Engineering and Mathematics (STEM) curriculum with emphasis on teaching and faculty-mentored student research. Stockton STEM graduates have a high success rate in graduate and professional school admissions, as well as securing employment within their areas of study.
The School of Natural Sciences and Mathematics has modern, well-equipped science laboratories with a wide variety of instrumentation available for undergraduate instruction and research. A hallmark of Stockton's science and math programs are its faculty-mentored student research opportunities. We recently opened a 66,000 sq. ft. Unified Science Center on our campus. The first classes were held in the building in fall of 2013.The Unified Science Center-2 (55,000 sq. ft ) was opened in Spring 2018. USC-2 includes laboratories for physics, anatomy, chemistry and biology, as well as a new vivarium and greenhouse and a new sustainability laboratory in an adjacent space. The Arts and Sciences Building provides outstanding facilities for teaching and research in Environmental Science and Geology, as well as related areas of public policy.
Our 1,600–acre campus with the Pinelands National Reserve provides a natural laboratory for field activities, including a 400–acre ecological reserve set aside solely for this purpose and an arboretum. Take a virtual tour of our lakefront. The Marine Field Station and marina at nearby Nacote Creek in Port Republic provide an unmatched opportunity to study New Jersey's coastal environment. Stockton recently christened a 36 ft. coastal ocean research vessel, the RV Petrel, to enhance the reach of our marine programs. Few universities can match the diversity of habitats and study areas available on or near the Stockton campus. The breadth of interest of the faculty is reflected in the diversity of experiences offered to science majors and non-majors alike. The expertise of the science faculty is called upon to study and provide advice in all areas of science as well as coastal processes, energy and related sustainability concerns.
I would like to invite you to visit the Stockton campus at one of our many open houses or tour dates to see our facilities first hand and talk to our faculty in areas that are of interest to you.


Dr. Peter Straub
Dean
School of Natural Sciences & Mathematics