15 Things Every Osprey Needs to Know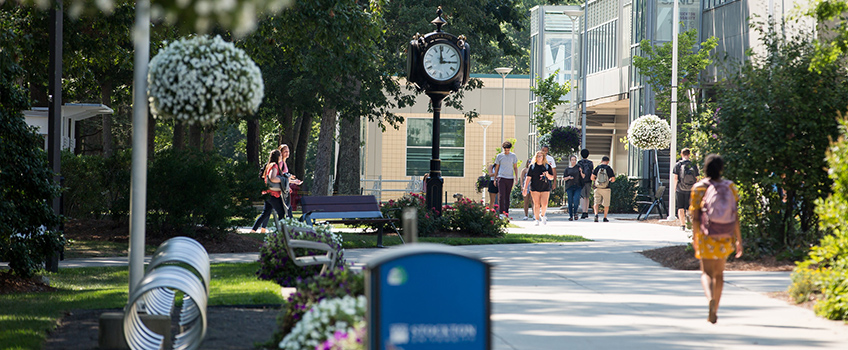 Galloway, N.J. - Every fall, Ospreys take flight from across the region, landing in Galloway and Atlantic City, to begin filling their semesters with unique academic and campus life experiences. They bring a sense of excitement to campus that inspires growth and learning.
This year also celebrates Stockton's 50th anniversary of teaching, with special activities and events throughout the year.
As we carefully navigate the return to campus, there are also COVID-19 health and safety protocols in place to protect our community.
We have compiled a list of 15 things every Osprey needs to know to make the most of their semester.
But first, here are a few words of wisdom from alumni.
"It goes so fast. Make the most of the opportunities granted to you," shared Cindy Lehmann on LinkedIn.
"Enjoy the ride, get involved and don't be afraid to try something new," Jim Zorzi said. "South Jersey is beautiful, explore the area."
Welcome back, Ospreys!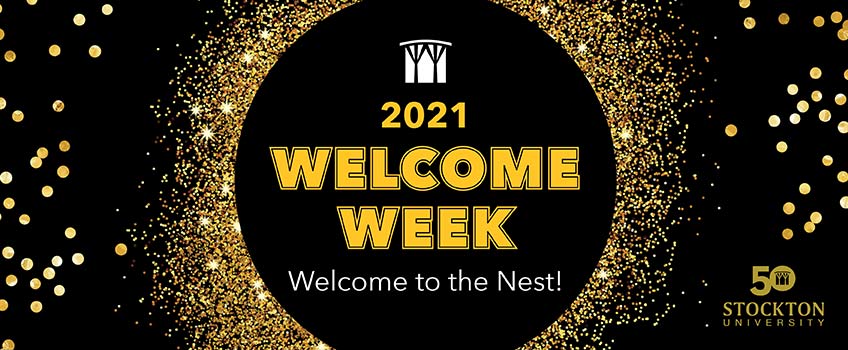 1. See You at Welcome Week
Embarking on a new journey is more fun with friends. Meet fellow Ospreys and begin to make Stockton your new home during Welcome Week. Many years from now, you will look back on the memories you make during your college career and they start now.
Welcome Week is intended to unify the incoming class as they take their next steps together in committing toconnect to other students, staff, and faculty and to contribute to a more safe, inclusive, and welcoming community, and tocomplete your degree at Stockton.
Find your Welcome Week schedule for residential and commuter students on the Student Transition Program website.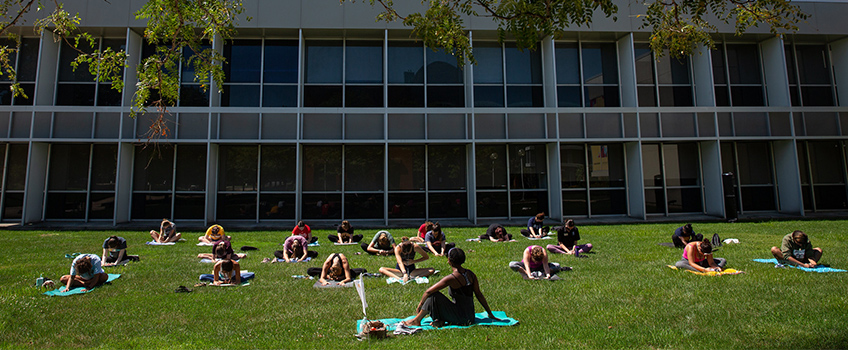 2. Sophomores Take Second Flight
We are not about to let our sophomores miss out on the activiities where new students form bonds. Student Transition Programs created opportunities for our second-year students to connect in person with a series of events and activities including a color run, yoga, karaoke, a wellness fair and more. Updates will be emailed and posted online for these Second Flight actiivities.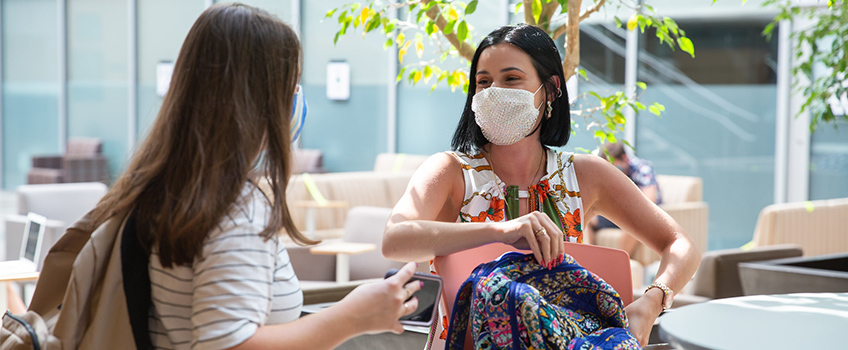 3. Mask up, Ospreys
Regardless of vaccination status, masks are mandatory in indoor public and common spaces unless granted a medical accommodation. This requirement includes hallways, public restrooms, lounges, laundry facilities, the library, classrooms, computer labs, university shuttles, and dining areas (masks can be removed when eating).
Classrooms, and the information desks at the Campus Center and John F. Scarpa Academic Center will have disposable masks available.
If you are feeling sick, do not come to campus. There is a red "Stockton COVID-19 Reporting" button on the GoPortal where you can complete a form. Student Health Services will reach out to help coordinate accommodations and assist with contacting professors.
For more details, visit the updated FAQ.
4. Find Career Advice at the Senior Kickoff
The earlier you begin planning your next steps after Stockton, the better. The Office of Career Education and Development provides resources and guidance to fuel your journey toward your goals.
Graduating seniors (Aug. '21, Dec. '21 and May '22) are invited to celebrate their success and prepare to soar at the Senior Kickoff event, Sept. 7-8, 10 a.m. to 2 p.m.
Join a Career Community, meet with your career adviser, activate your Handshake account and learn how you can find job opportunities in your field.
Once an Osprey, always an Osprey. Meet Alumni Relations and find out how to stay connected to Stockton.
5. Multicultural Center Coming in Spring 2022
Take a virtual walk through the Multicultural Center coming to lower F-Wing this spring. Developed by a campus committee, it will be an inclusive space for students to gather, show exhibits, hold meetings and host events.
6. We've Got a Stockton GIF For That
Add some school spirit to your social media with Stockton GIFS and Instagram stickers designed by students and staff. Search #stocktonu and you'll find an Osprey, wings, Lake Fred embellishments and much more.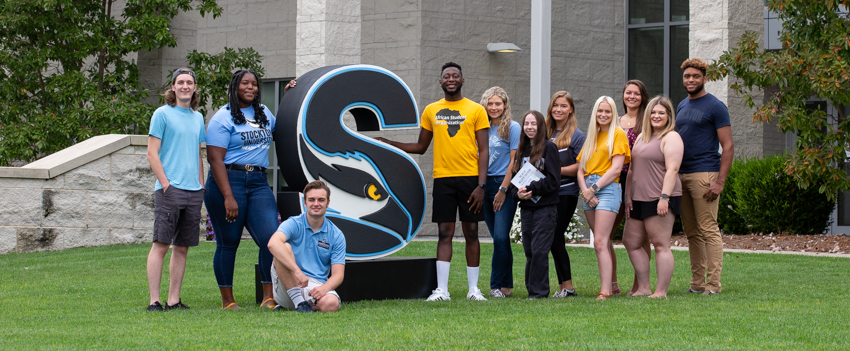 7. Celebrate Stockton's 50th Anniversary
College Walk was transformed into memory lane with photos that span Stockton's five decades. Join in the events and activities planned to celebrate the 50th Anniversary of teaching. Be on the lookout for the giant "Stockton S" and 50th blocks for photo ops. Tag #stocktonu50. Signature events include a Community Day in Atlantic City and Fred Fest.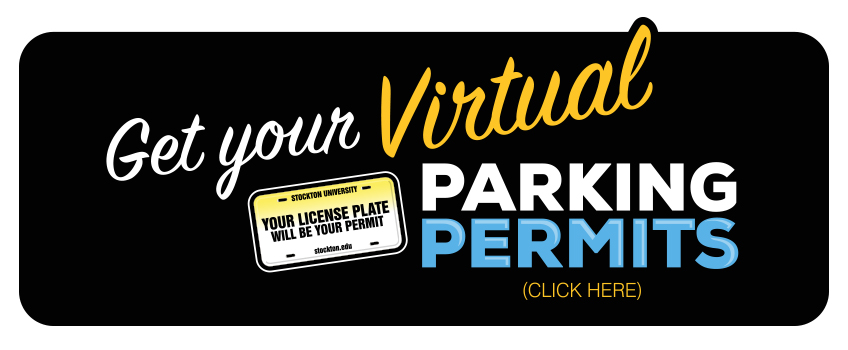 8. Getting Around
Everyone is required to register their vehicle(s) for the 2021-2022 academic year by Sept. 7. Have your vehicle information and license plate number ready for reference and register at https://stockton.aimsparking.com. Make sure you know which parking lots are for commuters, residential students, and which are reserved. A parking ticket will cost you $50. Traveling between campuses or across campus? Take the free shuttle. With more students on campus this year, parking may be a bit more challenging.
9. Get Involved
Whatever your interests may be, there are probably clubs inspired by those passions, and if there aren't, you can start a new club with the Office of Student Development.
Find others who share the same interests as you at the Get Involved Fair, Sept. 21-22, 10 a.m. to 3 p.m. in A-J Wings and the Campus Center Grand Hall. Network with student clubs and organizations, Greek Life groups and community partners, who will have tables and information about how to get involved.
To find events and a listing of all student groups, visit Osprey Hub.
10. Did You Know?
All of the most important informational publications are located in one spot. Find the Student Handbook, Guide to Residential Life, Academic Year Bulletin and University Policies and Procedures on the Student Affairs website.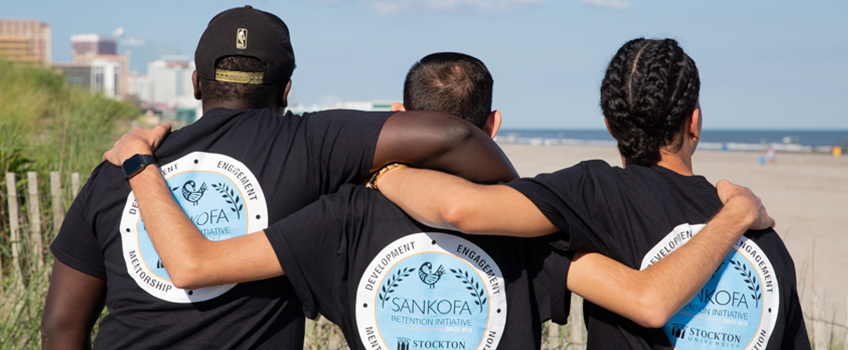 11. We Are Here for You
We want to see you succeed. There are offices dedicated to providing programming and support for first-generation, under-represented and veteran student groups.
Are you the first in your family to attend college? First Ospreys celebrates, supports, and prepares first-generation students to soar to the finish line with a sense of belonging and accomplishment.
Are you a man of color and a new student at Stockton? Sankofa is for you. The Sankofa Retention Initiative supports members as they climb through peer mentoring.
Academic Achievement Programs bridges equity gaps in student engagement through internships, study abroad opportunities, undergraduate research and service-learning.
Military and Veteran Services supports more than 400 military-affiliated students who attend Stockton each semester with a lounge space, military-affiliated housing options, a dedicated financial aid officer and academic adviser, priority registration and fee waivers.
Are you an international or exchange student? The Office of Global Engagement will help you acclimate to living in New Jersey and get the most out of your experience abroad.
The Wellness Center's Learning Access Program offers disability support services including note taking, assistive technology options and will customize accommodations for students on a case-by-case basis.
If you ever find yourself beginning to struggle with your classes, time management and getting to class, Stockton Cares can get you back on track. By connecting students to resources both on and off campus, staff will help you navigate crisis, emergencies, personal difficulties and unforeseen circumstances and empower you to achieve your full potential through individualized assistance and tailored interventions.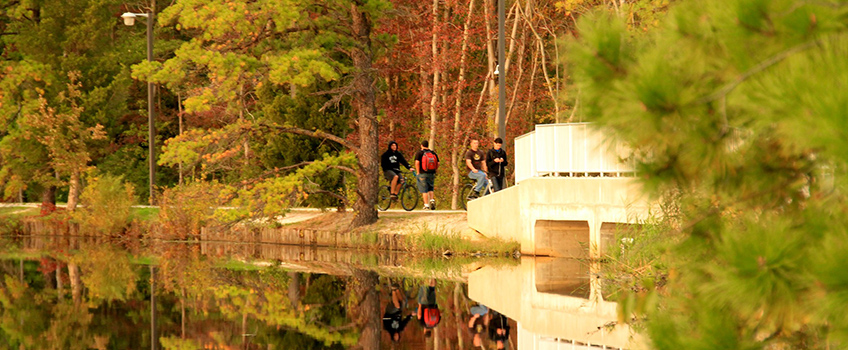 12. Explore the Campus
Stockton's Galloway campus is located on 1,600 acres in the Pinelands National Reserve. Enjoy it!
"WALK around Lake Fred. Don't rely on driving to class. You're living in a paradise. Explore and enjoy. It goes by so quickly," said Laura Commpen on LinkedIn.
If you're an early bird, catch a sunrise on the beach across from the Atlantic City campus. If you're more of a night owl, watch the sunset on Lake Fred.
13. Be a Part of the Culture of Respect
The Stockton Culture of Respect represents our ongoing commitment to civility, community and safety.
The #StocktonVoices series features members of our community reflecting on current events, ways to see a different perspective and stories that center on the themes of race, culture, equality, inclusion and diversity.
Take notice and take action. If you see something, say something. Submit an incident report online.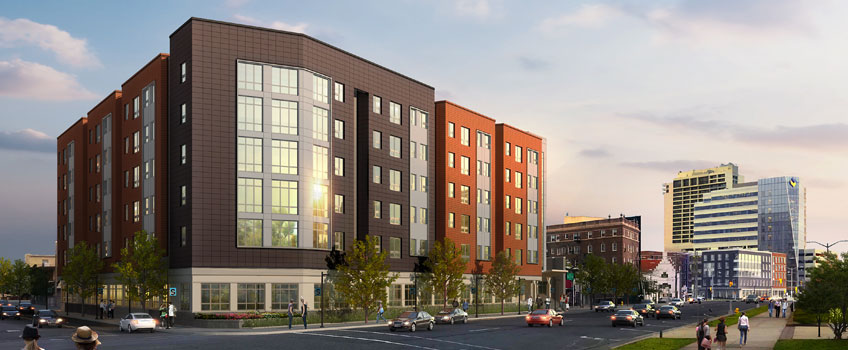 Pictured above is a rendering of the 135,000-square-foot residential building in Atlantic City that will add 416 beds in apartment-style housing options.
14. Stockton Reaches Beyond Galloway
Stockton's additional locations bring academic offerings to convenient locations in Ocean, Atlantic and Cape May counties.
Stockton University Atlantic City offers opportunities to live, learn, and grow in a beachfront environment, just a quick shuttle ride away from the university's main campus in Galloway. A second student Residence Hall will be constructed in the University District across from O'Donnell Memorial Park and near the Atlantic City campus. The project is set to be completed by 2023.
At Kramer Hall in Hammonton, you'll find undergraduate and graduate academic courses along with continuing and professional education opportunities, exhibits and events.
Stockton University at Manahawkin is home to Stockton's Accelerated BSN Nursing Program and also offers a variety of academic course offerings and opportunities to participate in co-curricular programs and community-based service projects.
The Sam Azeez Museum of Woodbine Heritage and Anne Azeez Hall in Cape May County offers academic and community-based programs that focus on the themes of tolerance, multiculturalism, and hate and prejudice reduction. The museum is open Monday -Friday 10 a.m. to 4 p.m. starting Sept. 8.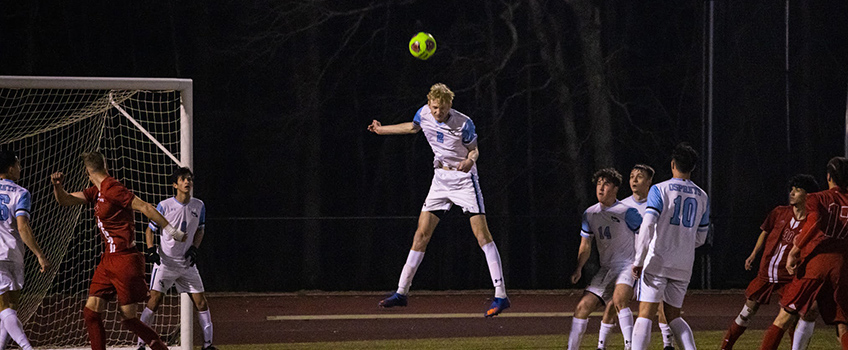 The first fall season games are men's and women's soccer, field hockey and volleyball on Sept. 1. Pictured above is a Spring '21 photo by Sam Lynam.
15. Go Ospreys!
Come root for the Ospreys this fall. Stockton's six fall sports teams have full schedules this season. Spectators are permitted to attend Stockton Athletics events. Masks are required for everyone when indoors, and masks are recommended for unvaccinated persons when outdoors.
In addition, the women's golf, women's rowing and women's tennis teams have the fall portion of their schedules in place. Those three squads compete during both semesters, with conference events and NCAA Championships held in the spring.
You don't have to be on a team to work out. The Trustees Memorial Fitness Room and the recently renovated I-Wing weight room reopen on Sept. 7. Visit the Iron Ospreys for hours and more information.
Reported by Susan Allen