50th Anniversary

Celebrating the past, present, and future of Stockton
The University will celebrate 50 years of teaching beginning in Fall 2021 through Spring 2022.
Ground was officially broken on December 9, 1970 for the new college campus, nestled on 1,600 acres in what later became part of the Pinelands National Reserve. While the Galloway campus was under construction, Stockton's first class of students began learning at the Mayflower Hotel in Atlantic City in September 1971.
Over the past 50 years, the University has grown exponentially in footprint, academic offerings, regional impact and student body. Today, more than 57,000 alumni help shape the future of New Jersey and increase the value of a Stockton degree each and every day.
Stockton continues to build on its founding principle of Students First, working to provide a quality education – the type of education offered at private, elite colleges – to all students of every background and ability.
As we get closer to celebrating this milestone anniversary, we invite you share your Stockton memories, view photos of Stockton through the years and join us in the celebration.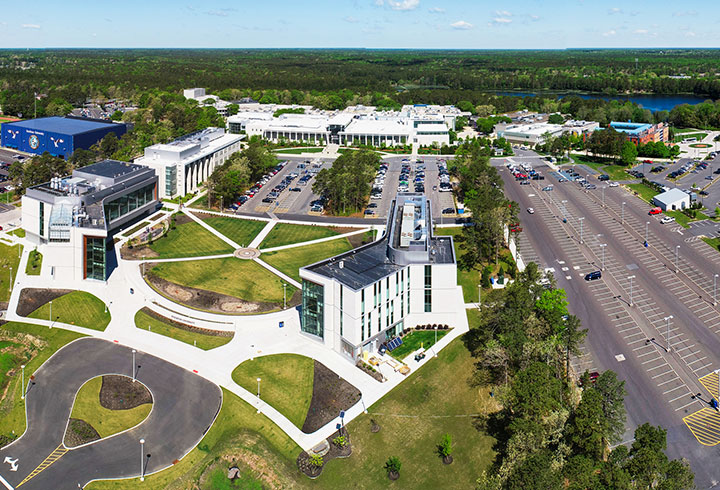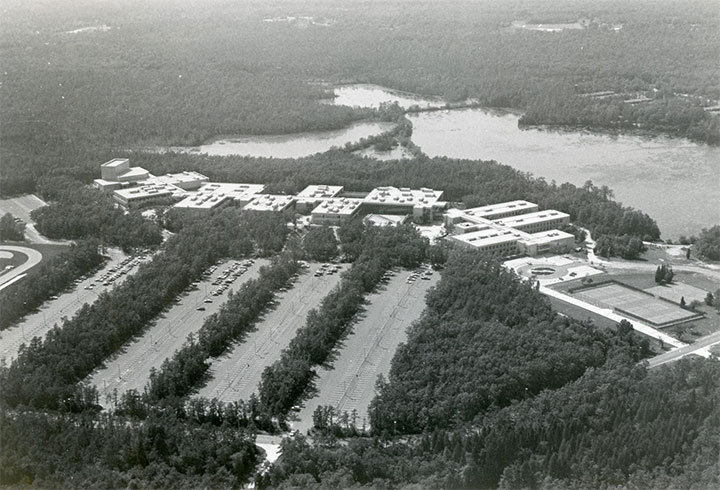 ---
Share Your Own Stockton Memory
It can be something – or someone – you'll never forget. A moment, an event, or an entire career.
Maybe you had a favorite professor who enhanced your education. Or perhaps you participated in service-learning that enriched your life. Did one of your students in class inspire you? What prompted you to give back to Stockton?
We'll be posting some of your stories on social media and some will appear on this site. Although we won't be able to publish every story that is shared, know that you always a part of Stockton and your stories are important to us.
---
The Beauty of Stockton
From breaking ground in Galloway to the Atlantic City Phase II Groundbreaking, Stockton definitely doesn't look like it used to! View photos of Stockton's history, growth, beautiful locations and unique approach to education throughout the years. Have a photo of your own to share? Post on social media with #StocktonU50

Stockton Stories
This project celebrates Stockton University's 50 years of existence. Stockton interns have been organizing it around a dozen contexts that have influenced what we were, what we are, and what we will become.

Stockton Timeline
Explore Stockton's rich history through our interactive timeline.