Welcome to the Office of Global Engagement
Welcome to Stockton University's Office of Global Engagement!
---
New Education Abroad Platform is Launched!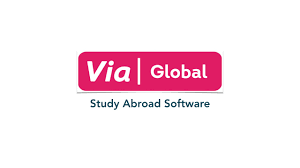 Office of Global Engagement is excited to announce that our new education abroad software is live now!
You can log in through your Stockton portal to browse hundreds of study abroad programs, find programs that work specifically to you through the program matching function, check your program's deadlines, apply to the programs, track your application progress, communicate with OGE staff there, and more! Choose to Study Abroad and Change the World!
---
Office of Global Engagement is excited to collaborate with Escuela Colombiana de Rehabilitación in Colombia to launch the Stockton-ECR Pen Pal Program.
The Pen Pal program aims to create community while students are socially distanced; a way to connect with students from different regions around the world, expanding their professional network, while practicing their language skills and engage in cultural exchange.
The program will pair ECR and Stockton students as pen pals then both can decide how they'd like to communicate: writing letters, social media, emailing and/or video calls are some options.
Stockton-ECR Pen Pal Program Brochure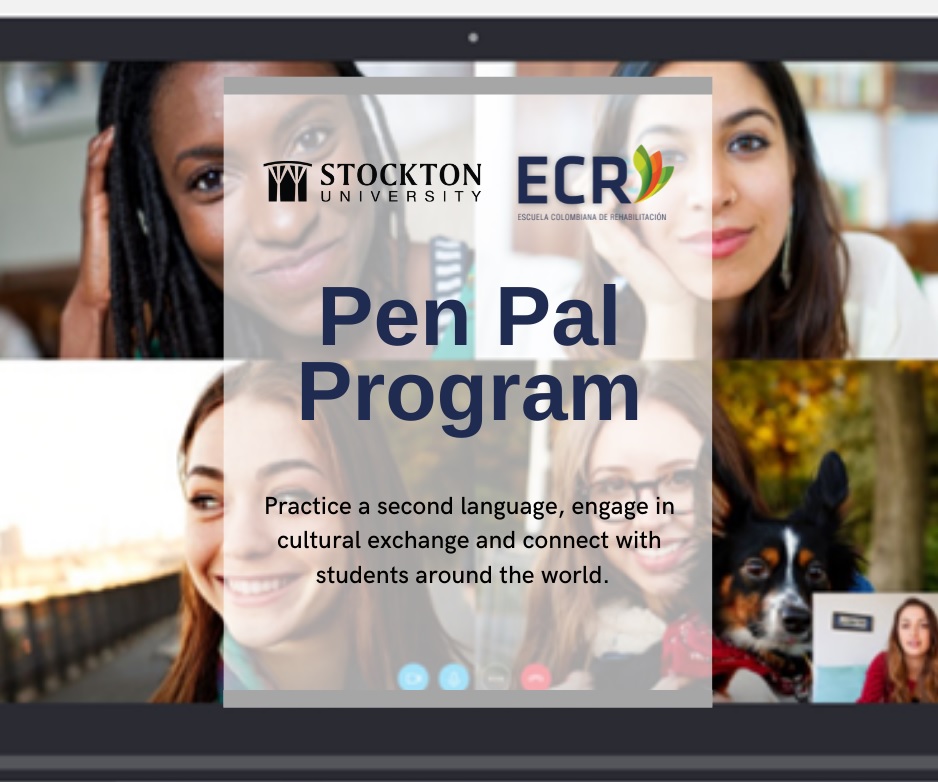 ---
Boren Awards 2022 application is open!
Boren Awards provides up to $25,000 funding for U.S. undergraduate and graduate students to study less commonly taught languages in regions critical to U.S. interests: Africa, Asia, Central and Eastern Europe, Eurasia, Latin America, and the Middle East. Recipients will commit to work in the federal government for at least one year after graduation.
See more details of Boren Awards here.
---
Office of Global Engagement Annual Report 2020-2021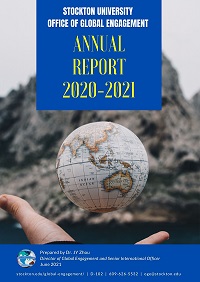 We are excited to present OGE Annual Report 2020-2021!
It has been quite a year for international education in 2020-2021; however, the Office of Global Engagement had a creative and productive year, with an increased responsibility to advocate the urgency of international education.
Student mobility was paused abruptly worldwide since March 2020. We took this year to examine, redesign, and revamp existing education abroad procedures and practices as well as developed programs for future semesters. On the other hand, global learning was flourishing, with innovative ideas, strong collaborations on and beyond campus on global challenges, and extensive and inclusive embraces of virtual teaching and learning.
---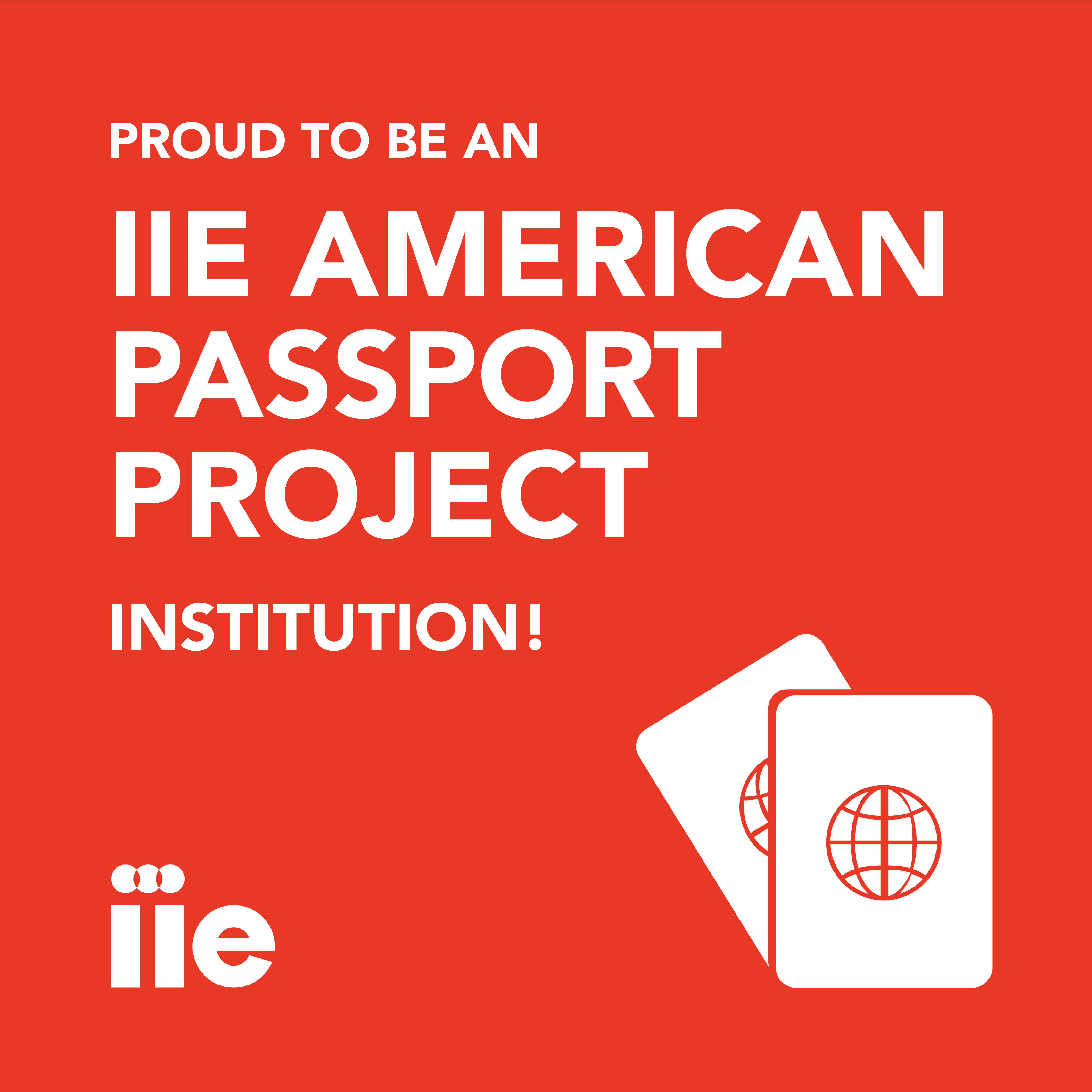 Stockton University is proud to be an #IIEPassportProject institution to receive fundingfrom Institute of International Education to support students to get their U.S. passport and plan to #studyabroad!
Stockton University has prioritized the goal to promote diversity, equity, and inclusion in education abroad programs. Being awarded in this project, Stockton will be able to encourage 25 Pell-eligible and first-year students to go abroad who would otherwise not participate in the global learning experience as part of their university education. These students will take Greek courses, receive a passport, and have the opportunity for a trip to Aristotle University of Thessaloniki, our global partner institution in Greece.
We hope this grant will give our students not only the critical skills they will need to thrive in an increasingly interconnected world, but lifelong friendships and meaningful experiences that could shape the trajectory of their lives.
Interested students please contact Dr. David Roessel at David.Roessel@stockton.edu.
---
New Faculty-led Programs in Spring 2022
Faculty-Led Study Abroad Program (FLP) is the unique in-house study abroad programs developed by our own faculty. It combines a credit-bearing academic course and a short-term studying abroad with the faculty and classmates.
We're excited to present wonderful FLPs offered in Spring 2022 to Ecuador, Ghana, Iceland, Greece, Colombia, Japan, France, South Africa, and Italy.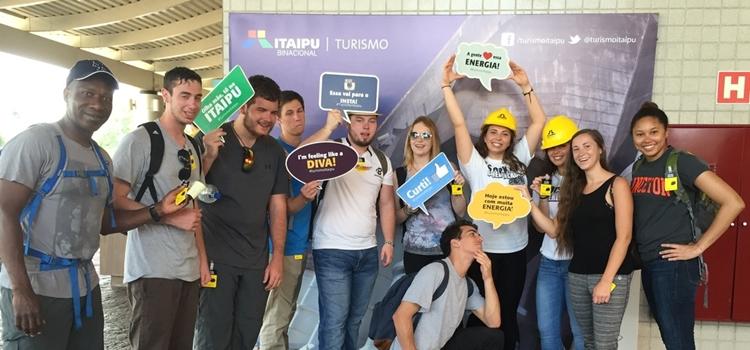 ---
COVID-19 Resources for Educators and Students in International Education