Welcome to the Office of Global Engagement
Global Experience, Local Impact!
The Summer 2020 issue of Stockton Now highlights the stories of four Stockton students who studied abroad in Australia, Czech Republic, Dominican Republic, France, and Guatemala. They shared their unique, meaningful, and life-changing experience with fellow ospreys. The story is written by Samantha Whitehurst '13.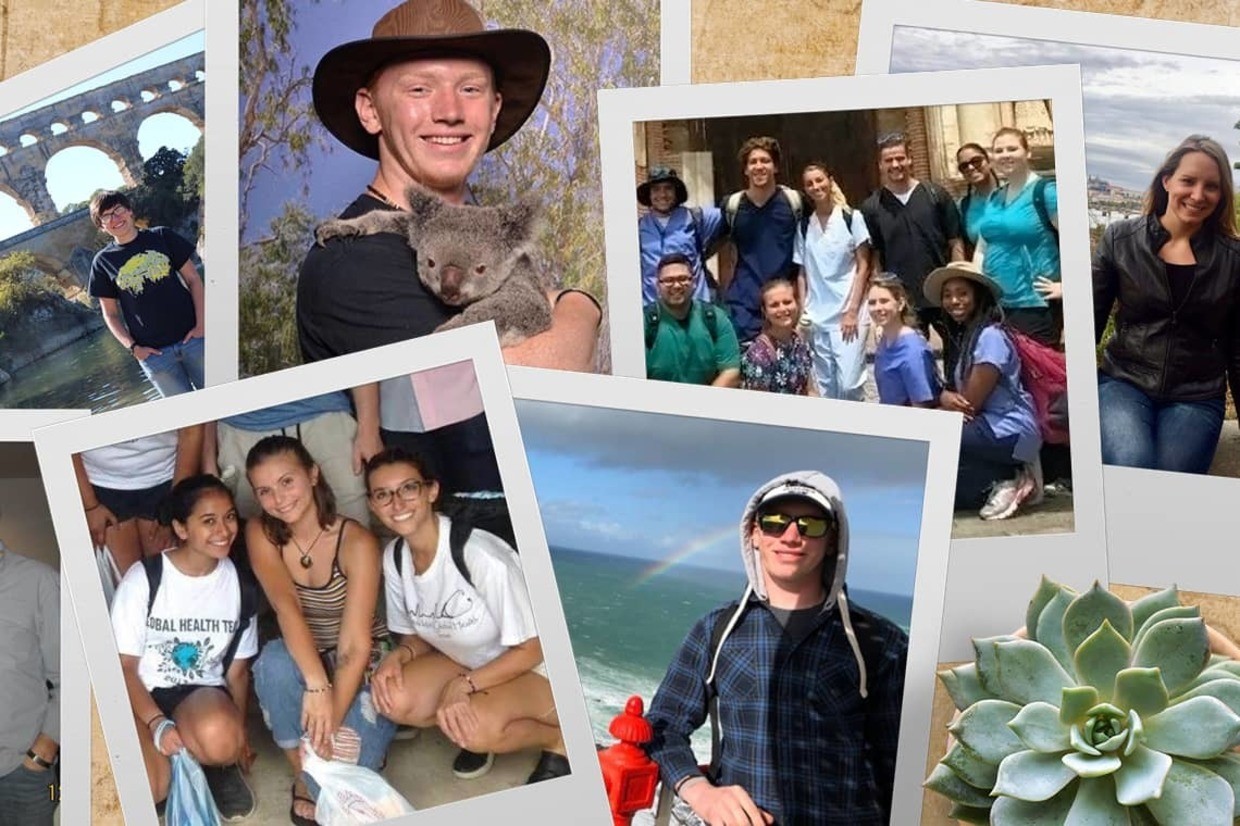 ---
Boren Awards Application is Open!
Boren Awards provides funding for US undergraduate and graduate students to study less commonly taught languages in world regions critical to US interests and underrepresented in study abroad: Africa, Asia, Central and Eastern Europe, Eurasia, Latin America, and Middle East.
For undergraduate students:
Boren Scholarships provide up to $25,000 to U.S. undergraduate students to study abroad in areas of the world that are critical to U.S. interests and underrepresented in study abroad. Deadline of Boren Scholarships: February 3, 2021 at 5:00 pm EST
For graduate students:
Boren Fellowships provide up to $25,000 to U.S. graduate students to add an important international and language component to their graduate education through specialization in area study, language study, or increased language proficiency. Boren Fellowships support study and research in areas of the world that are critical to U.S. interests. Deadline of Boren Fellowships: January 27, 2021 at 5:00 pm EST
If you're interested, please contact JY.Zhou@stockton.edu.
FAQ for International Students in Fall 2020
The U.S. Immigration and Customs Enforcement (ICE)'s Student and Exchange Visitor Program (SEVP) issued an updated FAQ for international students in Fall 2020. 
Office of Global Engagement has been closely examining this new directive and would like to  offer our interpretations  and guidance to our international students.  OGE will provide updated information if any new guidance is released.
Please see our detailed FAQ here.
Global Virtual Internship
Global Virtual/Remote Internships provide students with the chance to gain practical 21st century skills and international experience without leaving their home.
Please contact oge@stockton.edu for more information about Global Virtual Internships in Fall 2020.
COVID-19 Resources for Educators and Students in International Education
---