Welcome to the Office of Global Engagement
---
Stockton Student Received the Benjamin Gilman International Scholarship!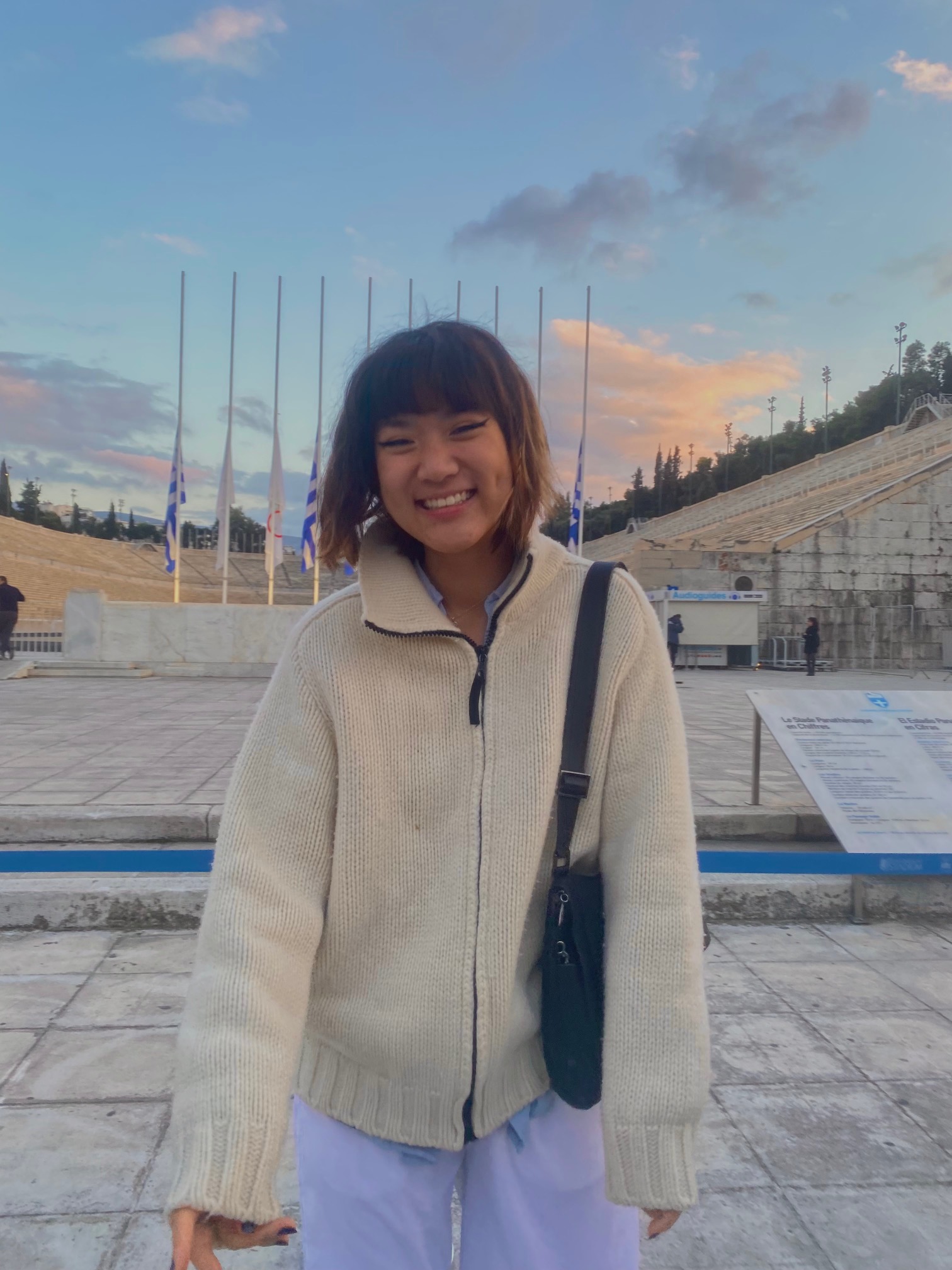 Eline Xia, a junior student majoring in Sustainability and Political Science at Stockton University, received the Benjamin Gilman International Scholarship! She will use this scholarship for her semester-long study abroad program in Greece in Spring 2023.
Eline shared with us that "Being a first generation student of color, I know this experience is not possible for many like me, but with this scholarship, I am able to travel and have experiences I could not afford to do otherwise."
The U.S. Department of State's Benjamin A. Gilman International Scholarship is a grant program that enables students of limited financial means to study or intern abroad, thereby gaining skills critical to our national security and economic competitiveness. The Gilman Scholarship Program is open to U.S. citizen undergraduate students who are receiving Federal Pell Grant funding at a two-year or four-year college or university to participate in study and intern abroad programs worldwide.
---
Stockton Students Spent the New Year's Day in Taiwan!
Three Stockton students were selected to participate in the Language and Cultural Program hosted by National Taipei University of Education (NTUE) on December 26, 2022 to January 6, 2023. In this program, our students have learned Chinese, visited cultural sites, and worked with students in Taiwan, Austria, Switzerland, and France!
Stockton University established a robust partnership with NTUE since 2016 and we expect to send more Stockton students to join next year's NTUE program! If you're interested in participating in these short-term programs, please contact oge@stockton.edu or sign up here to receive OGE's weekly emails on various study abroad opportunities.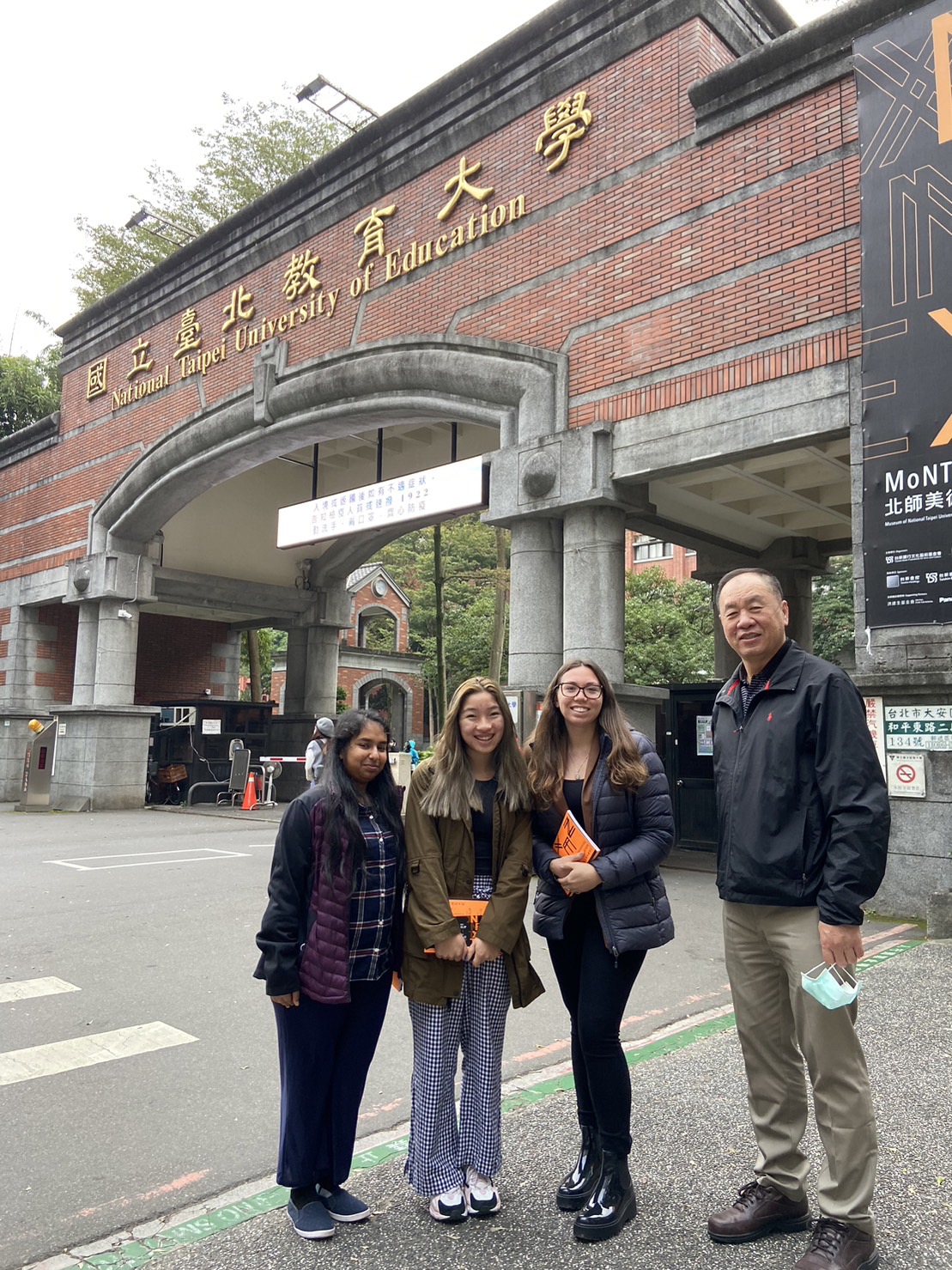 (In the photo: Undergraduate students: Riya Goyal, Molly Eng, Ariel Graziano, and Dr. Chia-Lin Wu, Professor of Mathematics)
---
New Poster coming up soon!
Welcome, Ospreys!
Please see the poster for our Education Abroad events!
We will have the Education Abroad 101 Sessions every Tuesday at 4:30-5:30pm in CCMR4. All study abroad students are required to participate in one Education Abroad 101 Session. In this session, you will learn more about the programs, cost, application, and scholarships.
We will have a Education Abroad Fair, Location TBD.
Add these events to your calendar here at Global Engagement Event Calendar!
Hello, International Students!
We are excited to welcome new and existing international students back to the campus!
We have designed a variety of social, academic, and cultural events to welcome and support our international students, including social events on meet and greet, end-of-semester gathering, important information sessions on tax, CPT / OPT, health insurance, and travel, and cultural events with day trips to New York City, Washington, D.C., and Six Flags Great Adventures!
We welcome all Stockton students to join us at these social and cultural events!
Please contact oge@stockton.edu if you have any questions or need more information about these events.
Add these events to your calendar here at Global Engagement Event Calendar!
New Poster coming up soon!
---
National Student Exchange: Studying Away in Other US States
Interested in exploring different cultures but not too far from your home?
Office of Global Engagement is excited to introduce National Student Exchange (NSE): a study away opportunities for Stockton students to study in other US states and territories.
You can study for a semester or a year at over 200 institutions throughout the United States, Canada, Guam, Puerto Rico, and the U.S. Virgin Island, while paying regular Stockton tuition!

---