11 Things New Ospreys Need to Know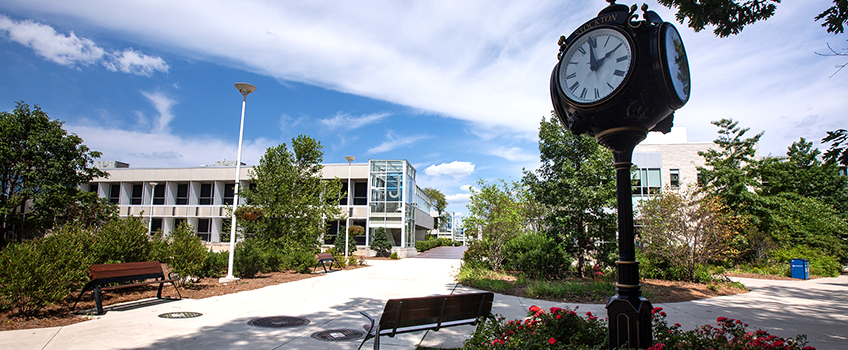 The fall 2020 semester is almost here, and you have questions about what to expect. Here are 11 things every new Osprey needs to know to kick off the year:
1. Move In and Welcome Week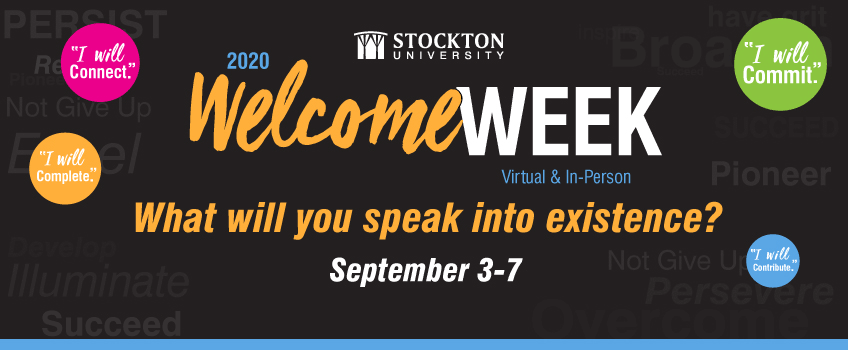 The first week of the semester is stressful as you're figuring out how to navigate a new school. Don't worry; the T.A.L.O.N.S. will ease some of that anxiety. Remember them from registration and orientation? They will greet you as you move in, along with your RAs, and guide you through Welcome Week, Sept. 3-7. Throughout the fall semester, the T.A.L.O.N.S. mentor and help you transition to Stockton. Tune in for a Facebook Live on Friday, Aug. 28, at 7 p.m. to ask questions about move in.
Once you are settled, get acquainted with campus. Take a walk along Lake Fred in Galloway or the beach in Atlantic City, become familiar with the Campus Center or John F. Scarpa Academic Building (remember to wear your mask). Check what modality your courses are offered in this semester: in person, hybrid or online, and plan accordingly. Campus spaces are available for students who have an in-person class followed by online instruction.
2. Get Involved in Clubs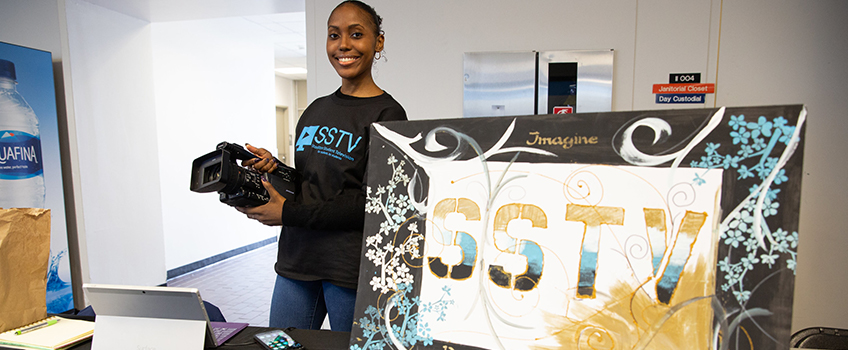 You will hear this time and again, but research shows students who get involved in campus life are more satisfied with and successful in college. Whether you're a proud first generation college student looking to connect with other First Ospreys, defend human rights with Amnesty International, find your fit in a fraternity and sorority or join a nationally reputed eSports team, Stockton offers hundreds of opportunities to make the most of your college experience.
The Office of Student Development usually hosts a Get Involved Fair each semester. This fall, however, they will hold a Get Involved Week of activities live on OspreyHub Sept. 21- 25. In addition to a virtual fair, each day will highlight different ways to get involved on campus. While some things may look different on campus, Stockton's student organizations, fraternities, sororities and other involvement opportunities will remain active.
3. What's Happening at Stockton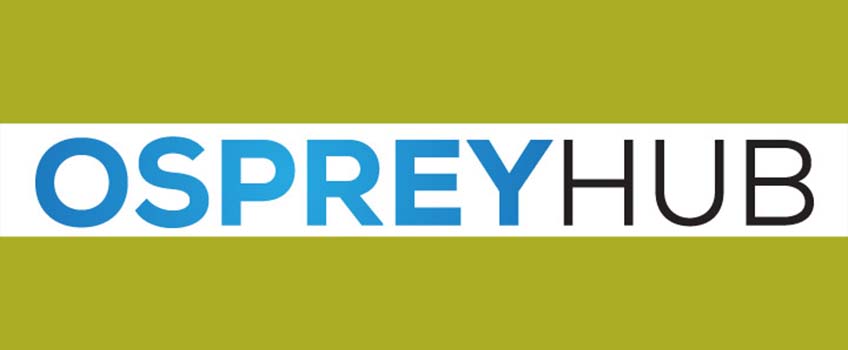 Bookmark OspreyHub in your browser to easily find campus events and updates from offices like Student Development, Residential Life and the Wellness Center. Comb through the Student Digest emails on Mondays and Thursdays to find events as well and check out the daily calendar.
The Campus Center is hosting plenty of virtual activities for the semester. Think TikTok challenges, movie nights and more! Follow them on Facebook and Instagram. While you're at it: follow the Student Entertainment Team on Instagram for even more fun throughout the semester.
And, of course, follow Stockton on Instagram! Check out our Monday weekly events' round up in our story. Clubs often host Snapchat and Instagram takeovers, too.
4. Soar Safely, Ospreys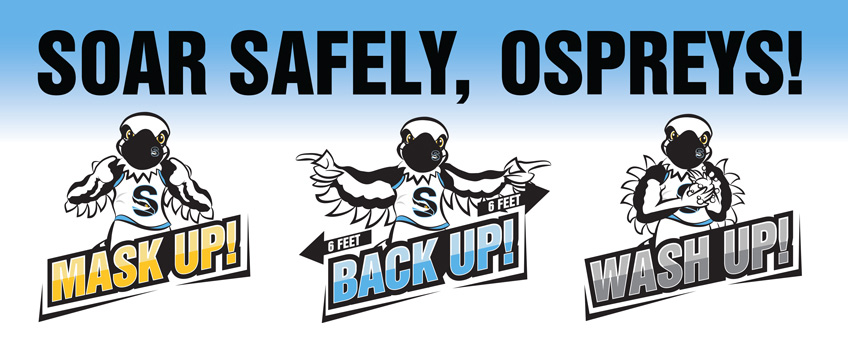 Mask up, back up and wash up! When you're on campus, please adhere to the health and safety guidelines. Check the Return to Campus webpage for the latest information and updates about COVID-19 precautions. When you're on campus, wear a mask. All students will receive a Stockton mask at the start of the semester and disposable masks are available throughout campus in case you forget. More hand sanitizing stations have been installed across campus. Before the semester begins, you are required to complete a SafeColleges training session on health guidelines. Each day, you must complete the health pledge.
All of these extra safety precautions are to keep the entire campus community safe, and we appreciate you doing your part to make that happen.
5. Stockton's Campuses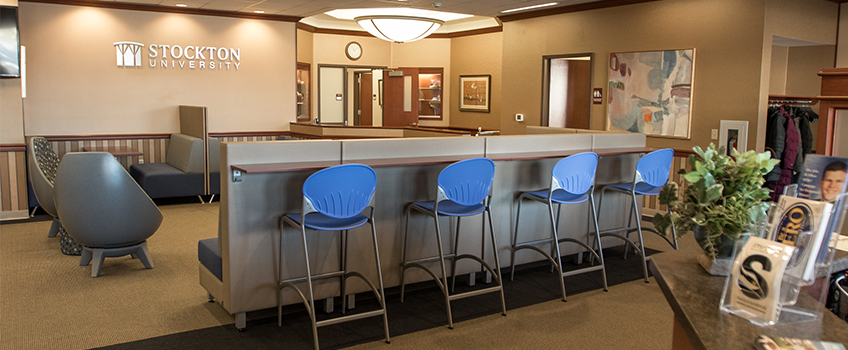 To let you in on a secret: September is the best month to hit the beach in Atlantic City (no tourists!). Good thing you're only steps away from the shore on our A.C. campus! Follow@StocktonAC. on Instagram.
Stockton University at Manahawkin, a short drive from Long Beach Island, offers courses on surf forecasting, ocean science, baseball history and more.
In the heart of downtown Hammonton, Stockton University at Kramer Hall sits in the shopping and dining district, which also boasts a strong arts community. Town-wide Third Thursday events bring the community together each month.
When conditions improve, travel back in time at the Sam Azeez Museum of Woodbine Heritage through 125 years of unique Jewish history in the former Brotherhood Synagogue, built in 1893. It normally offers a wide range of academic and community-based programs throughout the year, in addition to general and continuing education courses.
6. Students First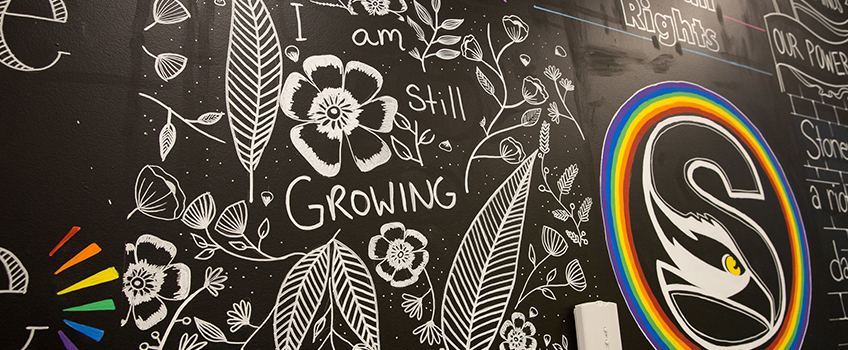 This semester is unlike any other - reach out when you need help or feel overwhelmed! We're here to support you and are committed to making you feel at home. The Women's Gender and Sexuality Center lounge in F-Wing is a safe place to relax with a cup of coffee or tea and a good book. The new Military and Veteran's lounge is the perfect spot to unwind after a stressful day in a quiet area. The First Ospreys Initiative provides resources and connections to help first-generation students navigate college. The Wellness Center offers a range of services, including counseling services, Learning Access Program (LAP) and more. Click here to learn about the Culture of Respect, upcoming events, the Bias Prevention Education & Review Team and more.
7. Online Student Services Available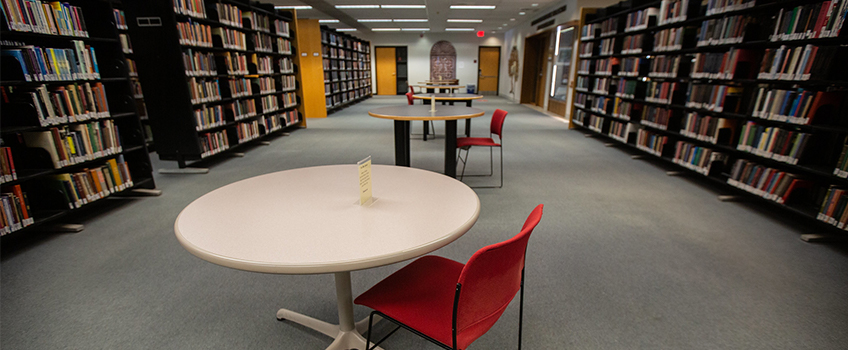 All Stockton's student services will be up and running this semester. They are expanding to include virtual options to accommodate every Osprey's needs. You will have virtual and in person access to Academic Advising, Financial Aid, the Bursar, Career, Education & Development, Tutoring Center, the Wellness Center and more.
The Library is open with limited capacity and masks are required. Most of the library's holdings, such as journals, media materials and books, are available digitally and can be accessed remotely. Or reserve materials online and pick-up "curbside" the next day. Computer labs are also open and available for use.
8. IT Covers All Virtual Needs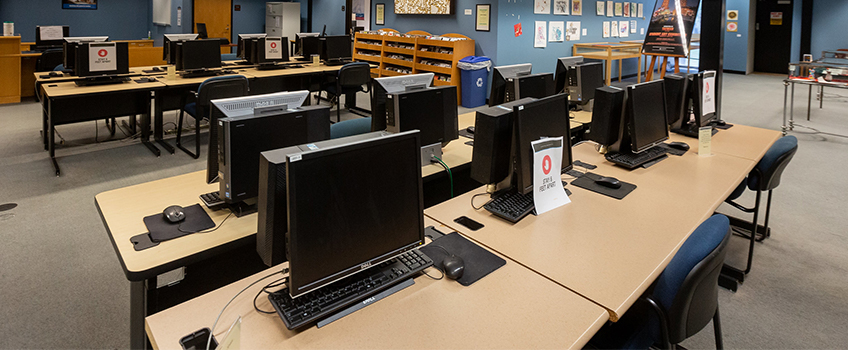 The Information Technology Help Desk is open to assist with any technology issues you experience. They also have a ton of free tools and resources to help you navigate online classes. Amazon's App Stream keeps you connected with the programs you need for lab work at a distance. Access Adobe Creative Cloud at no cost for class. Don't have Word at home? Now you do. Online access to Office 365 is available for all students. Xfinity WiFi Public Hotspots are open to everyone on the "xfinitywifi" network.
9. Register your Vehicle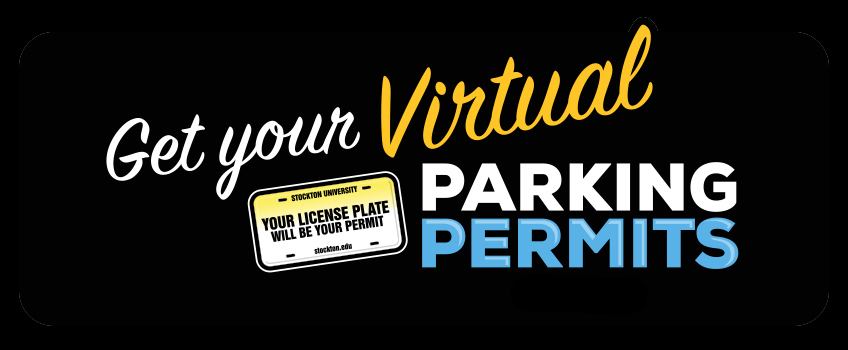 Avoid a fine, click here to register your vehicle by Sept. 8 to park worry-free on campus. Your license plate serves as your parking permit. You must be registered for classes to register your car.
10. Grab and Go, Online Ordering Options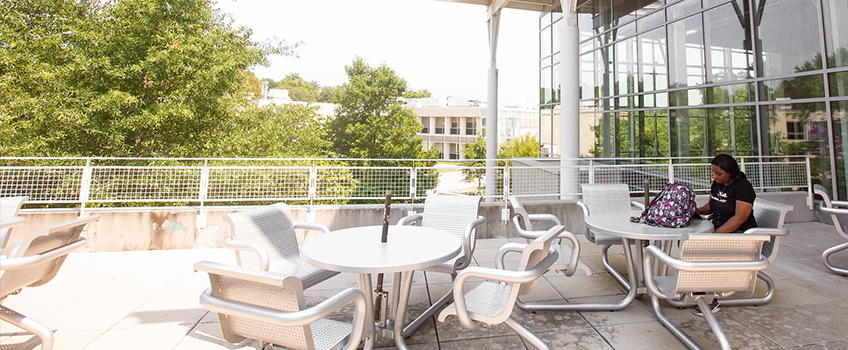 Stockton Dining will be open for grab-and-go options and will offer limited indoor dining with physical distancing. Of course, masks are required inside at all times when not eating. GET mobile ordering will also be available, so you can skip the lines and order online. Signage will be in place to control the flow of traffic in dining areas. Click here for more information on food services this semester. Additional outdoor seating will be available.
11. Still Time to Apply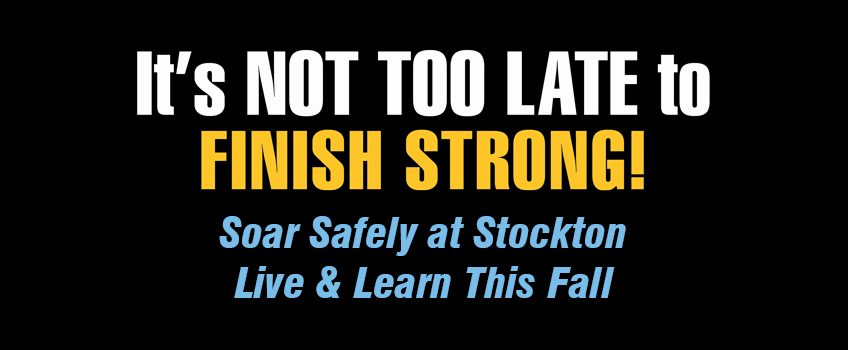 Tell your friends! Stockton extended application deadlines, waived application fees and acceptance deposits for the fall semester. Click here for more information.
Why come to Stockton? There's plenty of room to explore and get some fresh air at a safe distance from others on our 1,600 acre campus; courses are available in a variety of modalities (over 500 courses available with an in-person component in subjects like psychology, environmental studies, education, hospitality, public health, criminal justice and more); housing is available on both our Galloway and Atlantic City campuses - and that's just the start! Private, guided campus tours are available Monday - Friday at 10 a.m., 12 p.m. and 2 p.m. Register for your own tour and view other ways to virtually explore campus.
Although this isn't exactly the semester you were expecting, Ospreys, enjoy each day and make the most out of the opportunities available to you as we all navigate this "new normal" together.