Club Connect: Meet the ... First Ospreys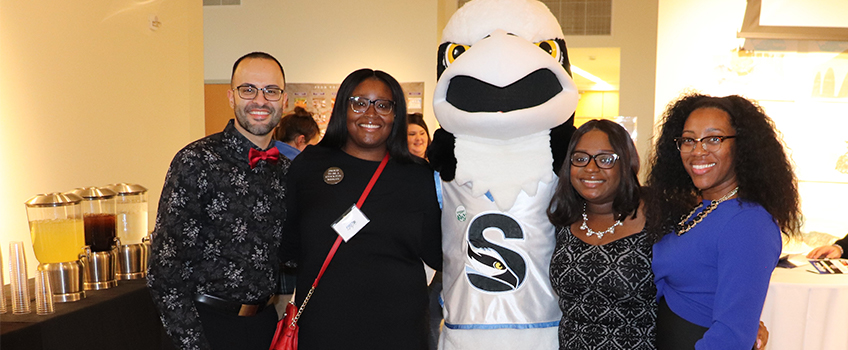 Galloway, NJ - More than half of all Stockton students have parents or guardians who did not attend college. When you are the first in your family to go to college, life can at times seem lonely and confusing. Who can you rely on?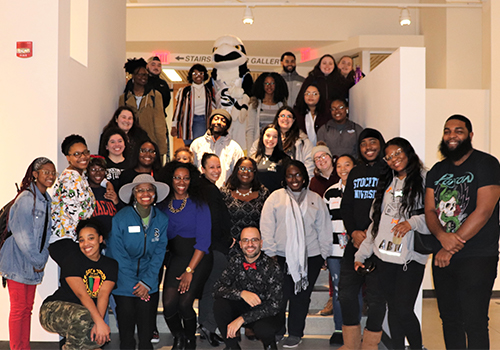 The First Ospreys Club is a brand-new organization complementing Stockton's First Ospreys initiative. Spearheaded by co-presidents sophomore Lillian Nickens and junior Leah Sadler, the organization aims to help students meet, connect and network by hosting events, gatherings and creating resources to assist the first-generation students of Stockton. The club is open to all students whose parents or guardians did not attend college, with staff and faculty highly encouraged to participate in events.
"First Ospreys gives first-generation students a place of belonging and a secure sense of knowing that they aren't going through this college experience alone," said Nickens. "It's important as a first-generation student to make the necessary connections now while you're in college."
The club held its kickoff event on Thursday, Jan. 30 in the lower Art Gallery, giving students the opportunity to network with other first-generation Ospreys, faculty and staff members. Those in attendance enjoyed refreshments while celebrating the club's creation with speeches, a video and giveaways.
The club meets at 4:30 p.m. on Thursdays. First Ospreys will also host a fundraiser "Send a Crush a Crush" in the coming weeks, in addition to a trip next month.
"The event we just held is only the beginning of all the great things that we will do as a club. Being associated with the [First Ospreys Initiative] will allow us to truly stay connected and relevant as we serve as many first-generation students as possible," Sadler said.
The First Ospreys is a retention initiative providing social, academic and professional support to first-generation students to help them navigate their college experience. Co-chairs are Associate Director of the Educational Opportunity Fund Program Angel Hernandez and Coordinator of Student Transition Programs Nordia Johnson, who were first-generation college students themselves.
For more information about the First Ospreys club, contact FirstOspreys@stockton.edu or follow @stocktonfirstospreys on Instagram.
View a gallary of photos from the event.
Reported by Eliza Hunt