Undergraduate Sources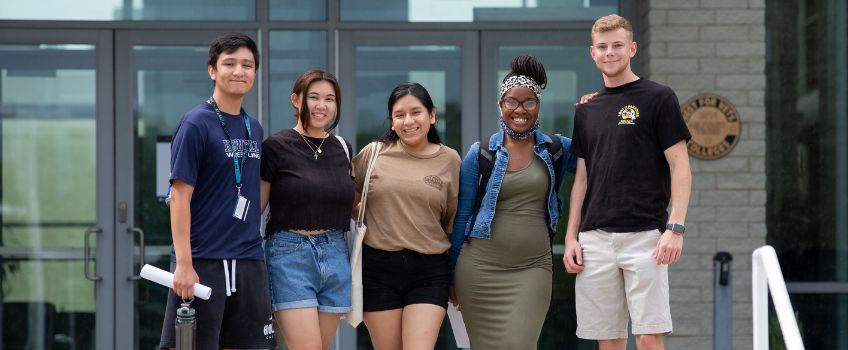 Students pursuing an undergraduate degree are encouraged to file the FAFSA (Free Application for Federal Student Aid) at fafsa.gov and view their eligibility for state aid on njfams.hesaa.org to be considered for all types of Federal, State and Institutional financial aid. Browse the tabs below to view the different types of financial aid for which undergraduate students may be eligible.
The Stockton Promise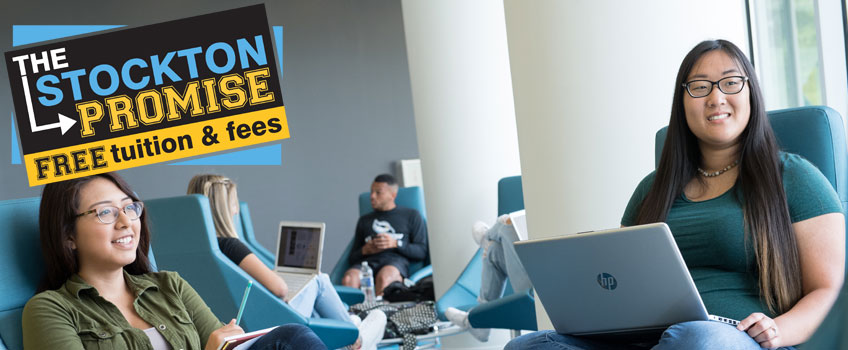 Stockton University is committed to helping students achieve their academic goals while reducing their need for student loans.
The Stockton Promise covers 100% of the gap between federal, state and institutional financial aid and the cost of tuition and fees for qualifying students.
Learn more about the Stockton Promise grant at stockton.edu/promise.
The Garden State Guarantee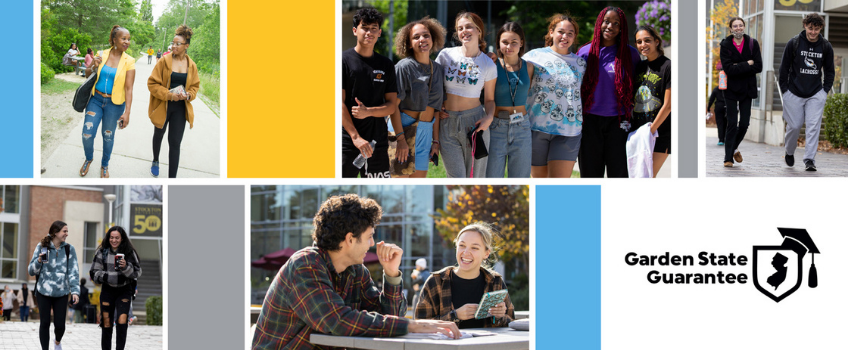 The Garden State Guarantee (GSG) is a last-dollar program created to assist New Jersey residents in affording the cost of their education.
The benefits of the GSG for students include a tuition and fee free guarantee or a sliding scale Net Price of no more than $7,500 for Tuition and Fees for qualifying students.
Learn more about the Garden State Guarantee at stockton.edu/gsg.
Emergency Sources for Current Students:
Student Relief Fund:
The Student Relief Fund is designed as a one-time financial assistance program to assist students experiencing an unexpected or unavoidable financial crisis which stands to impede their educational progress.
Examples of an unexpected or unavoidable financial crisis may include:
Emergencies (car repairs/accident, home fire, flood, family illness/death, etc.)
Outstanding educational balances or educational-related expenses
The following criteria must be met to in order to receive assistance from the Student Relief Fund:
Enrolled in the current semester at time of application with at least one full semester completed at Stockton University
Earned a minimum of 64 credits toward an undergraduate degree

Be in good academic standing

Minimal to no financial aid options
Note: Exceptions to these criteria can be made in response to an emergency situation or catastrophic event. In such cases, assistance provided must cover a cost related directly to the emergency. Examples might include, but are not limited to: Educational supplies or clothing lost in a fire, temporary campus housing for students experiencing housing insecurity, car repair for commuter students, travel costs for a funeral.
Books/course supplies: Students not meeting the established criteria listed above may be eligible to receive a one time award up to $200 for book/course supplies if no immediate financial options are available.
For more information on how to apply for support from the Student Relief Fund, please contact:

Dr. Craig Stambaugh,
Assistant Vice President, Student Engagement and Community Development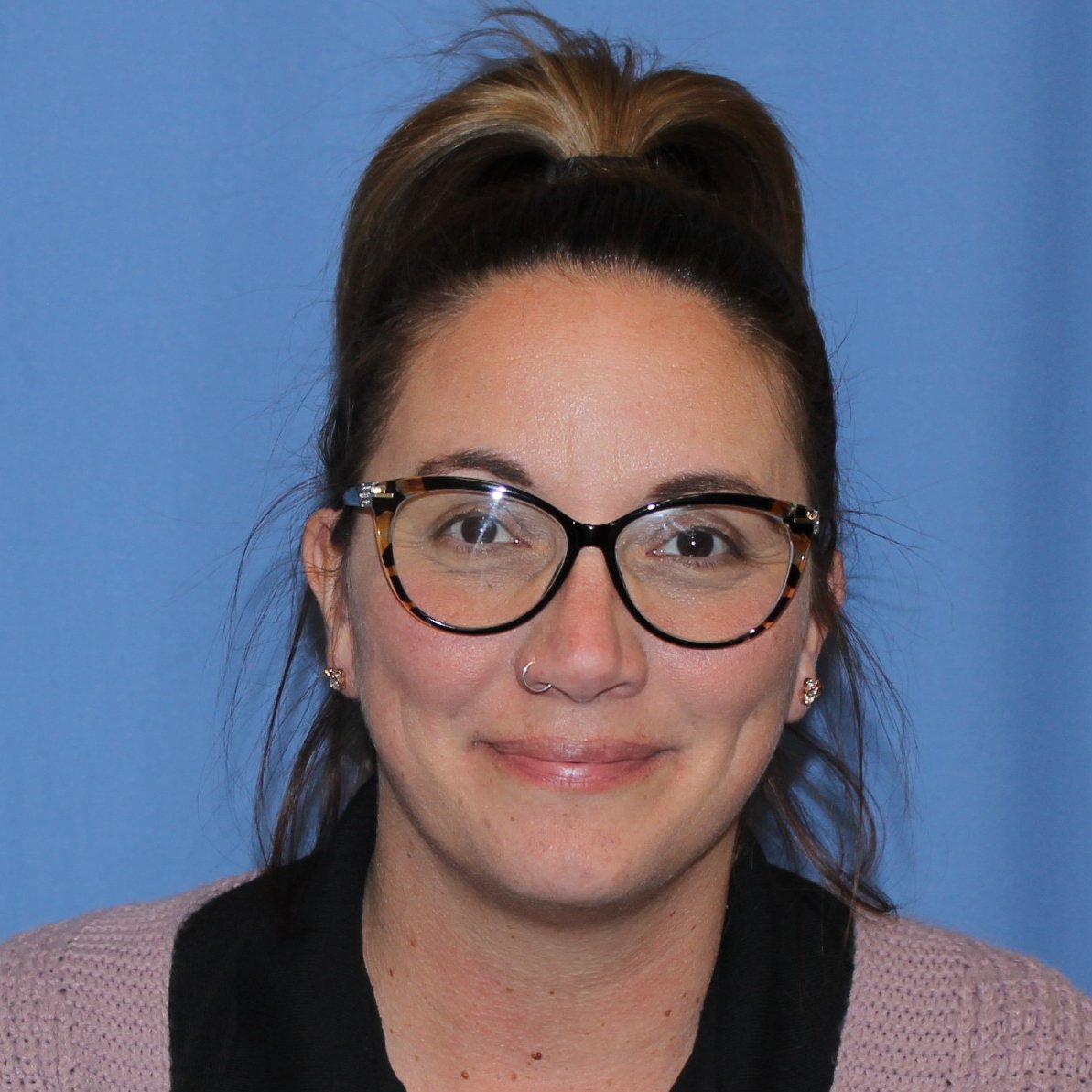 Monica Viani,
Assistant Supervisor, Student Engagement and Community Development
Emergency Loan Program:
This program offers students a no fee, no interest loan with a 45 day grace period for repayment.
Loans are limited to $500.
If you anticipate a refund from Financial Aid for the semester in which you apply for the loan, the loan amount will be repaid from the proceeds. If no refund is anticipated, you will be responsible to pay the balance to the Bursar's office within 45 days of receipt of the emergency loan.
*** Please note, if the balance is not paid in full within 45 days, your account will be subject to a late fee and/or a HOLD will be placed on your account, making you ineligible for registration and receipt of other official University documents.
Qualifications:
Must be currently enrolled
Must not have a balance with the University
Must not have an outstanding emergency loan