Summer Financial Aid Award Information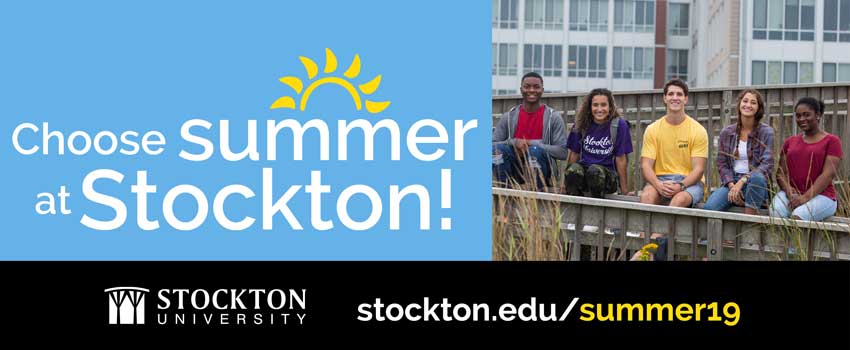 ---
Choose to stay on time, on track and on budget at Stockton University!
The following Financial Aid resources will be available for Summer 2019:
Pell Grant
If you received the Pell grant during the 2018-2019 academic year and meet one

the following conditions, you may be eligible to receive the Pell grant for the Summer 2019 semester:



You are a Pell eligible student who has unused Pell grant (unused Pell is the result of less than Full-time enrollment during Fall 2018 and/or Spring 2019). Pell

will be awarded

automatically after summer registration is confirmed.
(Minimum enrollment not required).
A Pell eligible student is enrolled for at least 6 credits as a half time student and has remaining lifetime eligibility.



Federal Direct Loans
Loan activity for the Summer 2019 is part of the 2018-2019 academic year. Any student who is enrolled at least half-time (Undergraduates-6 credits or more, Graduates-5 credits or more) may be eligible to utilize any remaining Federal Direct loan amounts offered for the academic year during the Summer 2019 term. Loan amounts per grade level are listed below. You will receive an e-mail notification if you are eligible.

The annual loan limit is as follows and is based on your fall/spring awards:
If dependent, your subsidized and unsubsidized Federal Direct Loan annual eligibility is as follows:
| | | | |
| --- | --- | --- | --- |
| Freshman | Sophomore | Junior | Senior |
| $5,500 | $6,500 | $7,500 | $7,500 |
If independent, your subsidized and unsubsidized Federal Direct Loan annual eligibility is as follows:
Freshman
Sophomore
Junior
Senior
$9,500
$10,500
$12,500
$12,500
Graduate Students
$20,500
---
Additional Loans-Parent PLUS and Alternative (Private)
If funding is needed to cover the cost of summer enrollment, a parent of a dependent undergraduate student may apply for the Parent PLUS loan. Graduate students may apply for the Graduate PLUS loan. Half time enrollment (at least 6 credits) is required to be eligible for PLUS loans. Both Undergraduate and Graduate students may apply for Alternative Loans.
---
Looking to earn more credits? Take at least one class in Atlantic City, Hammonton, Manahawkin or Woodbine and get THREE COURSES for the PRICE OF TWO! For more information on summer at Stockton, visit stockton.edu/summer19.