CCDIE Digest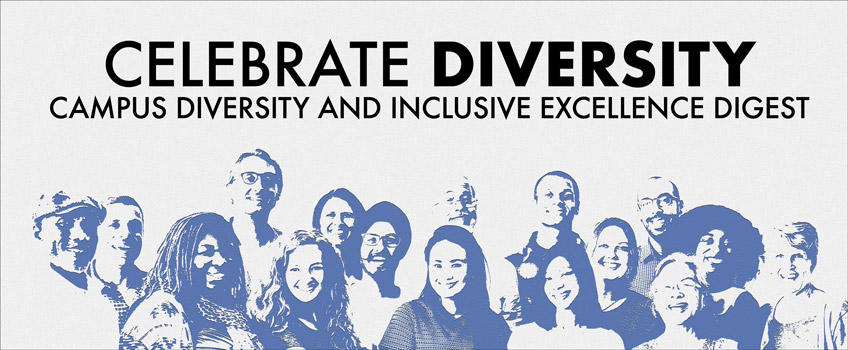 The Committee on Campus Diversity and Inclusive Excellence (CCDIE) welcomes new and returning readers to the latest issue of Celebrate Diversity Digest. We invite you to learn more about issues of campus diversity, equity, inclusion and social justice covered in this newsletter.
The CCDIE includes faculty, staff, students and alumni who contribute to the University's efforts to support and further these four areas on our campus, as well as the University's mission to develop engaged and effective citizens with the capacity to adapt to change in a multicultural, interdependent world.
Featured Stories - Fall 2022
First-Gen Ospreys
About 50% of Stockton students are first generation—meaning their parents or immediate family members do not hold a four-year degree. Several students shared what being first-gen Ospreys means to them during National First-Generation Week as part of the #StocktonVoices series.
Read what Britney Marrugo, Rachel Rodriguez and Cierra Johnson share about their journey.

Live, Work, Learn Program Named Promising Practice
Stockton's "Live, Work, Learn" Program at the Atlantic City campus was recently named a Promising Practice by AASCU.
The innovative program that began this year not only provided local businesses with employees during the city's busiest time of the year and students with learning opportunities in the city but for as many as 30 students, it gave them continued employment during the fall. To date, 130 students have completed the program.
Celebrate Diversity: Awards​
---
Submissions
We welcome your submission of articles and resources. Please contact Stacey Clapp or Valerie Hayes.
---
Previous Stories