CCDIE Digest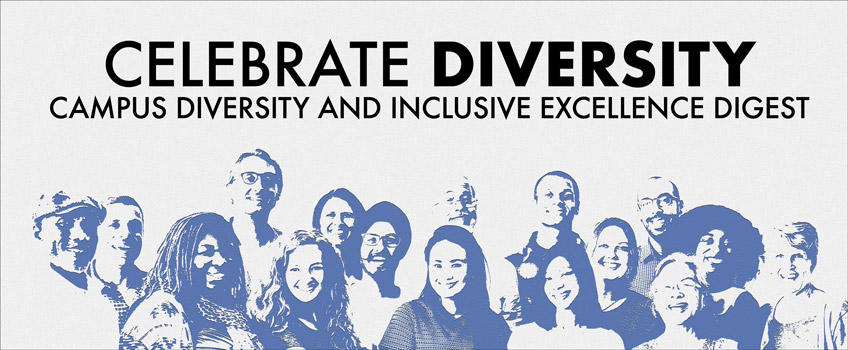 The Committee on Campus Diversity and Inclusive Excellence (CCDIE) welcomes new and returning readers to the latest issue of Celebrate Diversity Digest. We invite you to learn more about issues of campus diversity, equity, inclusion and social justice covered in this newsletter.
The CCDIE includes faculty, staff, students and alumni who contribute to the University's efforts to support and further these four areas on our campus, as well as the University's mission to develop engaged and effective citizens with the capacity to adapt to change in a multicultural, interdependent world.
Committee Member Q&A
Vera Tagtaa, '24
Undergraduate student, Political Science
Featured Stories - April/May 2023
---
Unity Day 2023: Unity in Global Education

Celebrate Diversity: Awards
Inclusive Leadership Conference
The first cohort of the Cultural Engagement Ospreys (CEO) interns held the inaugural Inclusive Leadership Conference on April 14 in the Campus Center.
The conference included live music, free sessions on thrifting and headshots, an interactive fair about the art of origami, henna and gaming, and other educational sessions throughout the day. In addition, the conference included two keynote speakers who are also Educational Opportunity Fund alumni — Anyelis Cordero, CEO of Propel on Purpose Coaching, and Akeem Lloyd, CEO of A Leadership Journey.
The conference also provided students from Ocean County College, Rowan College of Burlington County and Hudson Community College an opportunity to check out Stockton University and the programs/initiatives that are offered here on campus.
Ana Edmondson, interim assistant vice president of Student Transition Access and Retention, supported the students in organizing the conference, which she said has prepared them for the world after graduation by developing their National Association of Colleges and Employers (NACE) career competencies.
---
Submissions
We welcome your submission of articles and resources. Please contact Stacey Clapp or Valerie Hayes.
---
Previous Stories