CCDIE Digest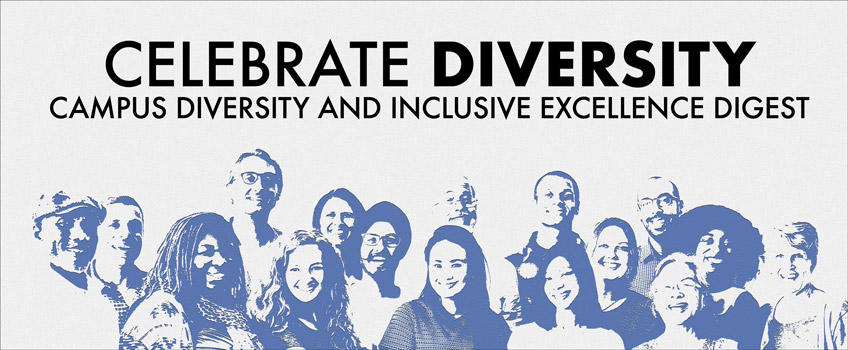 The Committee on Campus Diversity and Inclusive Excellence (CCDIE) welcomes new and returning readers to the latest issue of Celebrate Diversity Digest. We invite you to learn more about issues of campus diversity, equity, inclusion and social justice covered in this newsletter.
The CCDIE includes faculty, staff, students and alumni who contribute to the University's efforts to support and further these four areas on our campus, as well as the University's mission to develop engaged and effective citizens with the capacity to adapt to change in a multicultural, interdependent world.
Featured Stories - March 2022
Ledbetter Pioneer for Equal Pay for Equal Work
March is Women's History Month. As we celebrate the many accomplishments of women in American history, let us remember the acts of courage and strength of conviction exhibited by Lilly Ledbetter who took on Goodyear Tire and Rubber Company. With the support of her family and the U.S. Equal Employment Opportunity Commission, her journey to secure for herself and others equal pay for equal work eventually led to the passage of the Lilly Ledbetter Fair Pay Act of 2009. Listen to her story.

Unity Conference Highlights Religion & Spirituality
The CCDIE will host the annual Unity Day Conference, Thursday, March 31, featuring a variety of speakers on the theme of unity of religions and spirituality. "If only we can agree that the essential truth of the fundamental beliefs of religions and spirituality are one, then unity can be realized," said Guia Calicdan-Apostle, convener of the Social Justice and Education Subcommittee organizing the event. "To achieve this, we need to encourage discourse, serve as a forum, explore scholarship on religion and spirituality in professional practice, and reflect upon our core values, beliefs, and ethics that we may achieve a deeper understanding of social justice and peace with people of diverse backgrounds."
Event coverage.
Celebrate Diversity: Awards​
---
Submissions
We welcome your submission of articles and resources. Please contact Kameika Murphy or Valerie Hayes.
---
Previous Stories