Celebrate Diversity Digest – Fall 2023
Featured Articles & Contributors
Reaffirming Presidential Commitment to Diversity & Inclusion
President Joe Bertolino
and Executive Vice President Terricita Sass sat down with the Campus Committee on Diversity and Inclusion Excellence (CCDIE) to brainstorm ideas for continuing our tradition of a welcoming and inclusive campus.

About Loukaia Taylor
Loukaia Taylor is a Multicultural Communication Specialist in University Relations & Marketing, an alumna of the Communication Studies program and a member of the Campus Committee on Diversity and Inclusive Excellence.

Moving On Up: Stockton Up 1 Point in Campus Pride Index
LGBTQ+ students deserve environments where their identity is affirmed and seen as a chance for connection rather than isolation. Thanks to the tireless efforts of the team behind Advocacy, Belonging & Campus Standards at Stockton, we've made it to 4.5/5 stars in the Campus Pride Index.


About Van Nhi Ho
Van Nhi Ho is the coordinator for LGBTQ+ initiatives in the Women's Gender & Sexuality Center, a graduate student and a new member of the Campus Committee on Diversity & Inclusive Excellence.
Director of Info Systems Attends Inaugural South Jersey Industries DEI+B Summit
Walead Abdrabouh recently attended South Jersey Industries' first summit on diversity, equity, inclusion + belonging, where he was a panelist for a discussion surrounding the use of artificial intelligence.

About Walead Abdrabouh
Walead Abdrabouh is the director of Information Systems and Business Intelligence at Stockton.
Diversity as a Teacher
Jeannie Pincus, '23, believes that having a diverse educator workforce is becoming an increasingly important part of the student experience in the classroom. She shared her insights in the New Jersey Education Association (NJEA) Review this summer.

About Jeannie Pincus
Jeannie Pincus is a first-grade teacher at Atlantic Christian School and the NJEA's Preservice Diversity & Justice co-chair.
Woman's WORTH Promotes Growth, Racial Healing
Aleyshka Barbosa
, '23, a former participant of Woman's WORTH, an initiative designed to center the experiences of minority women, reached out to
Yesenia Pacheco
, coordinator for Student Transition, Access and Retention, to support the program. Yesenia shares her recount of that with the Digest.
About Yesenia Pacheco

Yesenia Pacheco is a 2023 alumna of the Master of Social Work program and a new member of the
Campus Committee on Diversity & Inclusive Excellence.
---
Digest Staples – What's in Every Issue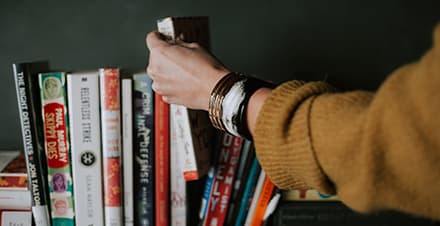 Valerie's Library
Employee accomodations, inclusive scheduling and a prominent fellowship opportunity...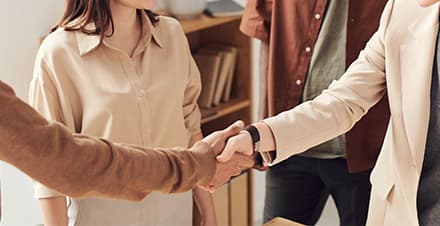 Hi, My Name is...
... Cheryl Wilson, executive assistant to the Dean of Natural Sciences and Mathematics.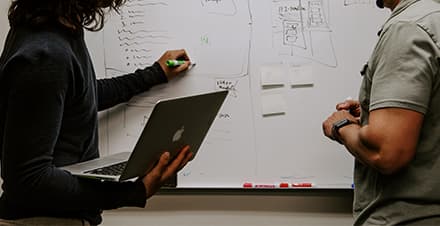 On the Agenda
Diana Allen is back with a staff perspective on the new Meditation Room on campus.
The Alumni Conference on Diversity, Equity & Inclusion Returns at 6 p.m. on Thursday, December 7.
Join fellow alumni for the upcoming Alumni Conference on Diversity, Equity & Inclusion: Panel Discussion on the Planning Committee's reading selection, Emergent Strategy. Two alumni members of the CCDIE – Ike Ejikeme, '18 & Christopher Lipari Pazienza, '21 – will moderate the discussion.
About Emergent Strategy by Octavia Butler
Inspired by Octavia Butler's explorations of our human relationship to change, Emergent Strategy is radical self-help, society-help, and planet-help designed to shape the futures we want to live. Change is constant. The world is in a continual state of flux. It is a stream of ever-mutating, emergent patterns. Rather than steel ourselves against such change, this book invites us to feel, map, assess, and learn from the swirling patterns around us in order to better understand and influence them as they happen. This is a resolutely materialist "spirituality" based equally on science and science fiction, a visionary incantation to transform that which ultimately transforms us.
---
Featured Gallery
#MoreThanAMonth – Multicultural Celebration 2023
---
Hot Off the Press – Diversity, Equity, Inclusion and Belonging in the News
Galloway, N.J. – Following an emotional statue unveiling in Atlantic City, Stockton University continued paying tribute to civil rights icon Fannie Lou Hamer with the 20th annual Human & Civil Rights Symposium in the Performing Arts Center on Tuesday, Oct. 10.
This year's symposium included a performance of gospel songs by the Stockton Freedom Singers, led by Beverly Vaughn, professor of Music; a video compilation of previous symposiums; poetry recitation by Stockton faculty and a keynote address by California's first Black Secretary of State, Shirley N. Weber.
Weber's address emphasized how much Hamer and her legacy informs how she serves the people who elected her to office. Weber, a daughter of former sharecroppers in Arkansas, said that the people who most inspired her were the people who embodied Hamer's hope for a better tomorrow.
– Story by Loukaia Taylor
---
About Celebrate Diversity
The Committee on Campus Diversity and Inclusive Excellence (CCDIE) welcomes new and returning readers to the latest issue of Celebrate Diversity Digest. We invite you to learn more about issues of campus diversity, equity, inclusion and social justice covered in this newsletter.
The CCDIE includes faculty, staff, students and alumni who contribute to the University's efforts to support and further these four areas on our campus, as well as the University's mission to develop engaged and effective citizens with the capacity to adapt to change in a multicultural, interdependent world.
About the Communications Subcommittee
This subcommittee explores best practices of marketing and raising awareness of Stockton's diversity and inclusion programs and efforts and then implements those practices, where appropriate, in collaboration with University Relations and Marketing.
Communications Subcommittee Members
Valerie Hayes

,

Chief Officer for Diversity & Inclusion and

convener for all subcommittees

Stacey Clapp

, Director of Strategic Communications, University Relations & Marketing

Loukaia Taylor, '22

, Multicultural Communications Specialist, University Relations & Marketing

Kameika Murphy

, Associate Professor of Atlantic History, School of Arts & Humanities

Esther Lawrence

, Assistant Dean of Business, School of Business

Seth Richards

, Associate Director for the Office of Student Conduct, Student Affairs

Jestina Drysdale

, Assistant Director for the Office of Student Conduct, Student Affairs

Yesenia Pacheco

, '22/'23, Coordinator of Student Transition, Access and Retention, Student Affairs

Van Nhi Ho

, Coordinator of LGBTQ+ Initiatives, Women's Gender & Sexuality Center

Ashley Dalisay

, '23, Student, Accelerated Bachelor's of Nursing

Amira Walker

, '23, Student, Business Dual Degree
---