Unity Day 2023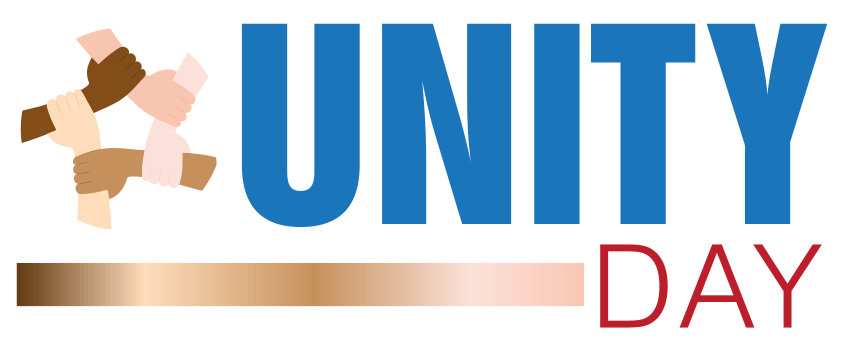 2023 Unity Day Conference
Thursday, March 30, 2023
Stockton University Campus Center
Galloway Campus
Since its founding, Stockton University has promoted civic learning and fostered an environment that values civil debate, critical thinking and multiple points of view.
Unity Day is a campus-wide effort to study, discuss and better understand the world in which we live and the people with whom we share it.
It is an opportunity to listen, learn and talk with people of different cultures, genders and points of view.
Come listen to the stories and scholarship.
Come join us for the conversation.
---
Schedule
Social Justice Education Committee
Dr. Valerie Hayes, Chief Officer for Diversity and Inclusion
Dr. Guia Calicdan-Apostle, Associate Professor of Social Work
Dr. Shedia R. Laguer, Assistant Director of Student Development
Dr. JY Zhou, Director Office of Global Engagement & Senior International Officer
Mr. Christopher Lipari-Pazienza, Engage NJ Changebuilder VISTA
Ms. Dianne Stalling,

Assistant Director, Student Development

Ms. Loukaia Taylor, Multicultural Communications Specialist
Ms. Julie Shockley,

Professional Services Specialist 3, Facilities & Operations
---
For more information, email Dr. Guia Apostle at Guia.Calicdan-Apostle@stockton.edu or Dr. Valerie Hayes at Valerie.Hayes@stockton.edu.
A collaborative conference planned by The Committee on Campus Diversity & Inclusive Excellence (comprised of faculty, staff, and students) through its Social Justice and Education subcommittee, The Office of Student Development, The Office of Diversity & Inclusion, with funding provided by The Office of Global Engagement (OGE) andThe Stockton Entertainment Team, The Unified Black Student Society, The Victimology and Victim Services Minor.