Esports Management
Esports has become one of the most rapidly growing, multi-national, billion-dollar industries driven by the growing prevalence of (online) games and online broadcasting technologies.
This program is designed to meet the rapidly growing needs of this industry and prepare you to be a leader with a robust esports background focused in business management and events.
About the Program
At Stockton University, we do more than play games; our program unleashes passion and builds transferable skills necessary to fill the Esports ecosystem talent pipeline.​
The BS in Esports Management degree is highly interdisciplinary, building foundations across the School of Business including Hospitality, Tourism and Event Management, Business Studies (Accounting, Finance, Management, Marketing), and Computer Science. Students enrolled in this program gain hands-on experience within the university's Esports student community and competitive team, local professional Esports organizations, and business partners including the Atlantic City Esports Innovation Center located in Stockton's residential building complex. Students will learn business fundamentals, how to manage and produce Esports events, and develop skills as part of the program's experiential learning sequence including professional work experience and internship requirements.
Program Chair
Dr. Noel Criscione-Naylor
Hospitality, Tourism and Event Management Studies & Associate Professor
Esports Trade Association Member
AC-224T | 609-992-4714
Noel.Criscione@stockton.edu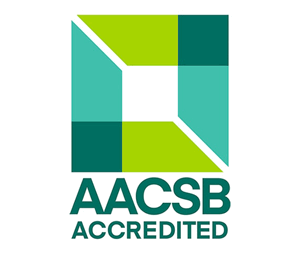 532.1
Million Esports Audience as of 2023
*According to Demand Sage
$5.48
Billion Market Value by 2029
*According to Demand Sage
17K
Jobs Globally
*According to Hitmarker
Career Paths
The BS in Esports Management prepares students for a variety of careers within the Esports Ecosystem. The most common Esports career opportunities can be broken down into three main areas:
Careers in Events
Event Assistant
Regional Gaming Events Manager
Community & Venue Manager
Manager - Facility Booking
Event Producer
Event Management Intern
Careers in Marketing
Marketing Lead
User Acquisition
Brand Manager
Marketing Manager
Media Strategist
Production Marketing Manager
Strategy Manager
Creative Development Specialist
Product Marketing Manager
Growth Marketing Manager
Brand Marketing Coordinator
Live Event Digital Marketing Assistant
Lifecycle Marketing Manager
Content Marketing Manager
Social Media Manager
Digital Marketing Assistant
Careers in Project Management
Project Manager
Content Planning
Technical Project Manager
Publishing Specialist
Strategic Planning Associate
Development Manager
Producer
Community Manager
The Career Education and Development team at Stockton stands ready to assist you with anything related to your career development. Narrowing down career options, job searching, graduate school applications, connecting with employers - they assist with it all!
Curriculum
While degrees and courses in Esports Management have been announced across the Unites States, Stockton University's BS in Esports Management program is distinctive.
Professional Work Experience
Students will complete the program having earned 156 hours of professional work
experience specifically with Stockton's Esports team in multiple capacities (no more than 75 hours as a "player").
This course is part of the program's "Experiential Learning Sequence" and prepares students to successfully engage
in the program's internship requirement.
​
Internship Requirement
Students are required to gain hands-on experience as part of the program. Students have
access to develop the required skills in various internal and external opportunities with the Stockton University
Esports competitive team, Stockton's Esports Innovation Center, the Atlantic City market, surrounding areas, and
beyond. Students will have earned an additional 225 hours of work experience in an external Esports and/or core
competency related internship within the Esports ecosystem. Students will conclude the program with
381 total
experience hours
.
Interdisciplinary Degree with Business Management Core
The Esports Management Program is a culmination of
content from the three core areas in Stockton's School of Business. The BS in Esports Management will provide
robust educational opportunities for those seeking to enter the Esports industry, including 80 credits focused on
Esports Management and related hospitality, tourism, and business topics, along with 48 credits of non-business
courses, including Stockton's general studies curriculum that ensures students have an interdisciplinary, liberal arts
education. The developed curriculum follows AACSB standards, and the program is under the School of Business
existing accreditation. AACSB accreditation ensures that business schools meet the highest standards of excellence
in teaching, research, curriculum, and learner success.
---
BS in Esports Management Learning Outcomes
Curriculum Worksheets
---
Fall 2023 — Spring 2024
Advisory Board & Esports Professional Associations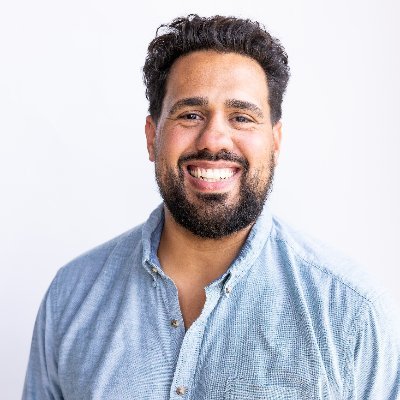 Chris Aviles
Founder & President; Garden State Esports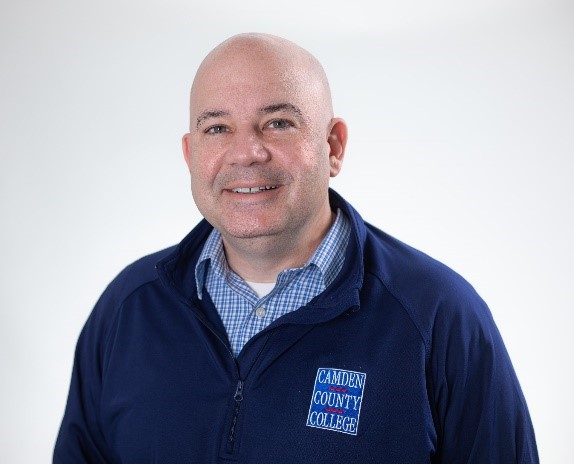 David Bruno
Associate Dean, Educational Programming and External Relations; Camden County College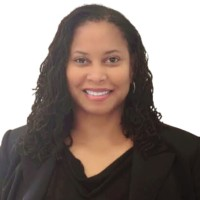 Regina Schaffer Carr
Vice President; Garden State Esports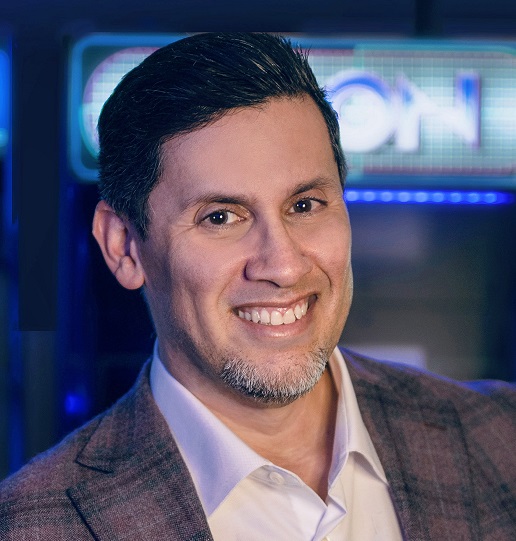 Anthony Gaud
CEO & Co-Founder; G3 Esports, LLC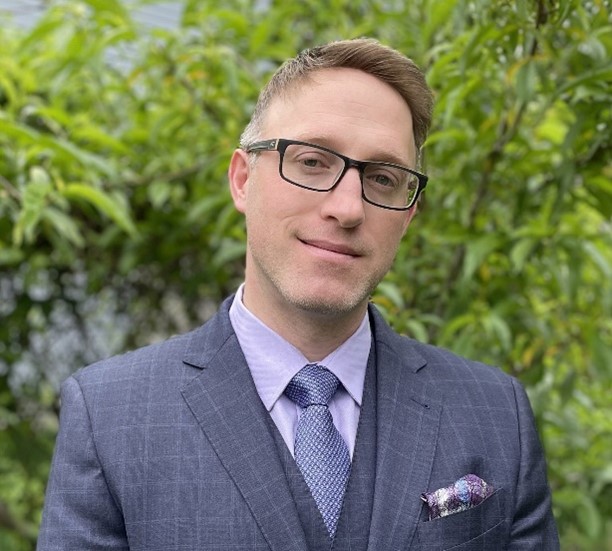 Dino Hall
Owner, DOT.GG Productions; Emmy® Award Nominated Technical Broadcast Producer

James Hammerstedt
Vice President of Operations & People for GaudHammer Gaming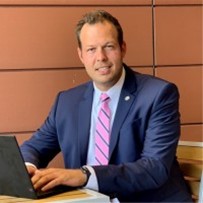 Scott Huston
Vice President for Information Technology Services & Chief Information Officer; Stockton University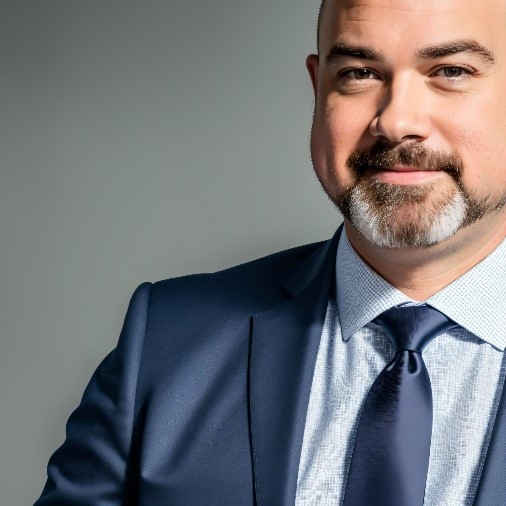 Joshua Kell
CEO; Horizon AVL System Integration & Esports Integration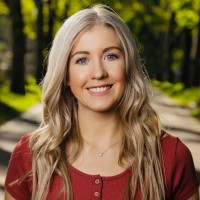 Leonie Leonard
Account/Partnership Manager; the*gameHERs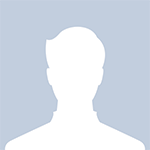 Daniel Lichtman
Assistant Professor, Digital Studies - Visiting; Stockton University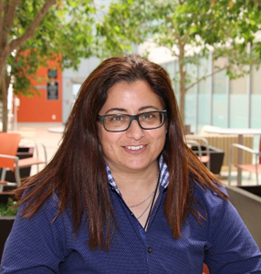 Joe'l Ludovich
Associate Professor of Communication Studies; Stockton University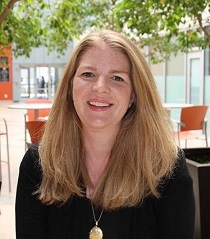 Toby Rosenthal
Teaching Specialist, Communication Studies; Stockton University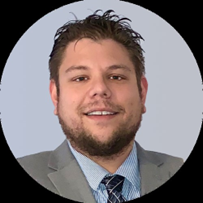 Demetrios Roubos, M.S., CISSP
Information Security Officer, Adjunct Faculty, Computer Science & Esports; Stockton University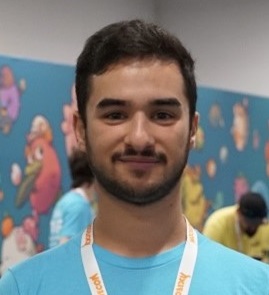 Fabio Sadiku
Sales Lead; LANFest

Michele Togashi
Assistant Professor; Business & Esports Gaming; Atlantic Cape Community College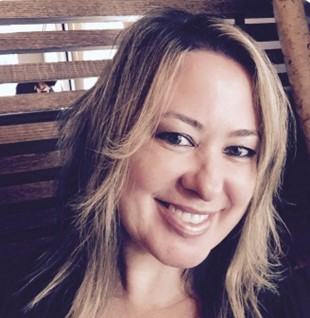 Megan Van Petten
Founder; Esports Trade Association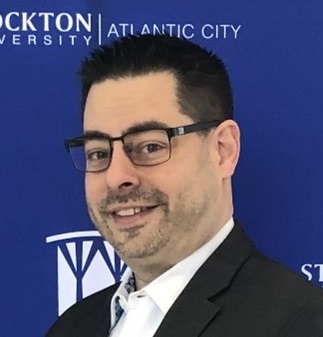 Andrew Weilgus
Executive Director of the Esports Innovation Center; Stockton University - Atlantic City NJ / Co-Founder Atlantic City
---
Esports Professional

Associations
Several professional associations related to Esports are shaping curricular standards. Additionally, the BS in Esports Management faculty and staff are highly engaged and active within these pivotal associations to not only influence the development of curriculum standards but to continuously evaluate standards based on industry development and workforce needs. Below is a non-exhaustive list of associations and boards: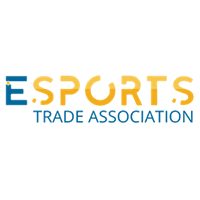 ESTA is the premier association in the United States for Esports. Per their charter, "ESTA promotes, protects, and advances the broader interests of the esports community through providing forward-thinking professional development programs, networking opportunities, relevant industry research, and valuable tools and resources to the membership. ESTA focuses on promoting business expertise and sustainable growth of the esports industry by increasing the number of participants, sponsors, products, and services, procuring industry research, and executing industry events." ESTA hosts an annual conference called EsportsNext in Chicago, Illinois.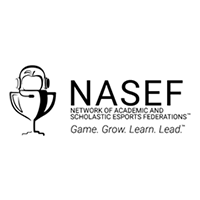 NASEF provides opportunities for all students to use Esports to develop STEAM-based skills and social-emotional attributes such as communication, collaboration, and problem-solving abilities needed to thrive in work and life. Orange County Department of Education (OCDE), in partnership with the Network of Academics and Scholastic Esports Federations (NASEF) partnered with several middle school administrators and educators from Orange County, California, to craft 9-week quarter modules of integrated programs of study, focusing on Esports as a means of facilitating transference of concepts and skills that incorporate CA CCSS, NGSS, ISTE and SEL standards that are appropriate for the target student demographic.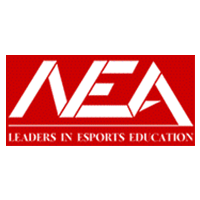 The National Esports Association guides school districts, colleges, and corporations through learning outcomes, including making traditional education more relevant by gamifying classrooms and crafting curriculum and experiential learning for our digitized youth and workforce.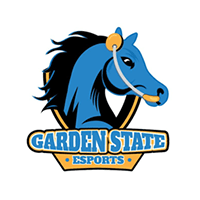 The GSE is a regional league and association that promotes North American Scholastic Esports Federation curriculum. As per their mission, they are a nonprofit founded by educators, Garden State Esports is the organizing body of scholastic Esports for New Jersey. Furthermore, their mission is to create high-quality, student-centered experiences through scholastic Esports so all students can use Esports as a platform to grow socially, emotionally, and academically. Stockton has partnered with GSE and will host their annual Spring tournament.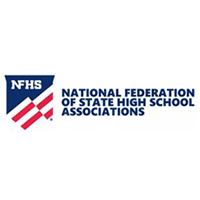 The National Federation of State High School Associationsprovides guidance and curriculum related to Esports.