NJ Come Home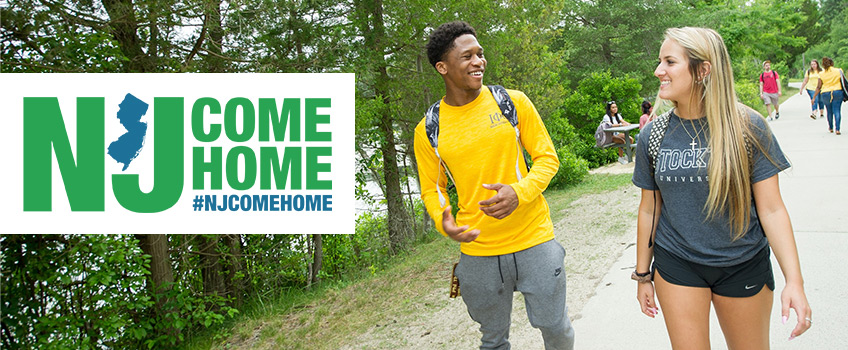 As New Jersey faces the challenges of rebuilding a devastated economy due to the coronavirus crisis, our state needs help from the 120,000 New Jersey residents who attend a college or university outside of our borders. Come see what Stockton University has to offer you.
Join the NJ Scholar Corps program at Stockton and stand up for your home state. In doing so, you will have the opportunity to attend one of New Jersey's top-ranked public universities with more than 160 undergraduate degree programs, highly qualified faculty, opportunities to conduct research with faculty and for internships in business and community organizations, building career connections in your home state. Best of all, you will have all this at a lower cost of attendance than out-of-state, a factor that may be important to you and your families at this difficult time.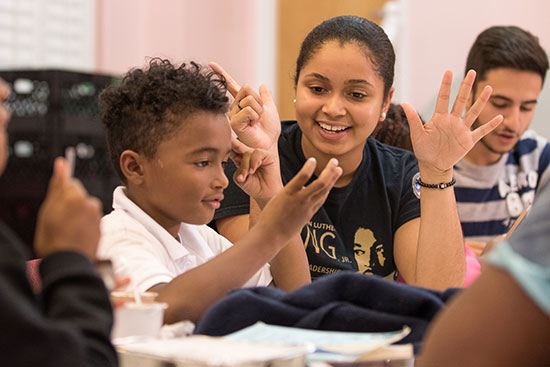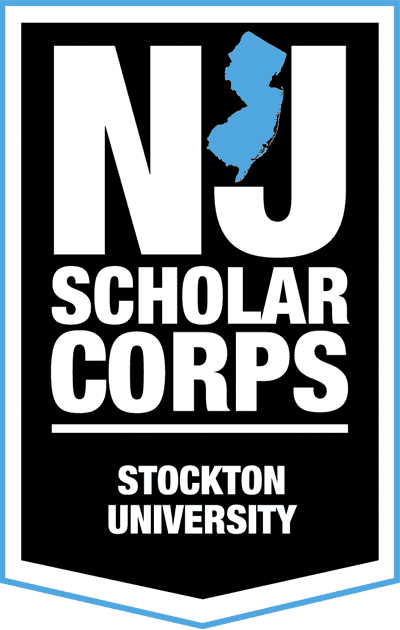 The NJ Scholar Corps has great benefits for undergraduates:
Application fee waiver! Use code: FINISHSTRONG2020

Guaranteed acceptance of all credits earned with a grade of C or better at the out-of-state institution

Fall 2020 Pass/Fail transfer exception

:

Any P grade earned for courses taken in the Spring 2020 term at either a

regionally-accredited

two- or four-year institution will be accepted and applied to the appropriate degree requirement.

Affordable flat tuition rate for up to 20 credits per semester
Extended deadline for Financial Aid to June 1.

Stockton FAFSA code: 009345

Access to Stockton's NJ Scholar Corps scholarship and financial aid programs
Guaranteed on-campus housing opportunities in Galloway and Atlantic City
Most important, the opportunity to attend one of the Northeast's top-ranked universities while participating in campus-based NJ Scholar Corps volunteer service activities to help rebuild New Jersey's communities
Dedicated to Service-Learning and Community Engagement
Service-Learning
and
Community Engagement
are at the core of Stockton's mission. As a voluntary participant in the NJ Scholar Corps at Stockton, you will have an opportunity to participate in a number of programs and
engage in "Service with a Purpose." Stockton provides skill-building opportunities that will help prepare you to work within our communities and neighborhoods through classroom and co-curricular activities, such as:
Experiential learning opportunities on campus through campus leadership opportunities, participation in a rich campus life experience and learning opportunities on campus and assistance to identify professional development experiences on campus or in internships.
Career education and advising to help you identify internships prepare for success after your graduate and the preparation needed to identify employment and graduate learning opportunities that will help you to help others in your home communities and the state.
Global Engagement; Local Service: conduct research and learn about other cultures in comparative global and domestic contexts that will provide perspectives that will strengthen your knowledge about strategies to apply to local challenges in facing their home communities.
Exemplary teaching and mentoring from committed educators who will help new students successfully transition to their new home at Stockton and make a great impact.
---
Boost your Academic Resume with OspreyAdvantage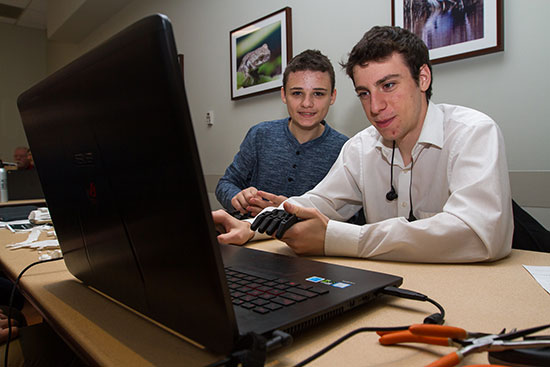 Many educational, community service, or training-based programs are available to NJ Scholar Corps students. These programs will help strengthen your academic resume through OspreyAdvantage. OspreyAdvantage is a student's co-curricular record managed by the Office of Student Development. It is accessible to all students at www.stockton.edu/ospreyhub.
This co-curricular record is designed to capture students' out-of-the-classroom experiences and involvement during their time at Stockton University. This includes all experiences that complement a student's academic experience, including:
Membership in a student organization, fraternity, or sorority
University-wide leadership positions and attendance at educational, leadership, or service-related programs
Gives students an opportunity to reflect on leadership roles, accomplishments, and personal growth and development
Students are encouraged to use OspreyAdvantage as a resource when applying for professional positions and admission into graduate school
Become an Osprey!
Want to learn more?

Register

for our Virtual Open House on May 31

st!
Transfer home and join the NJ Scholar Corps at Stockton.