Global Partnerships & Research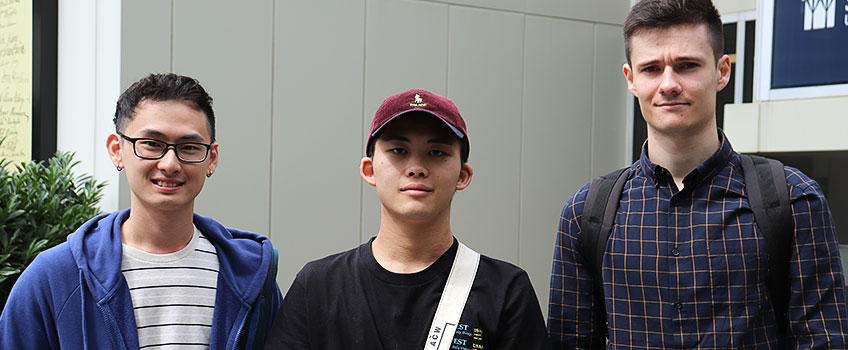 (Photo above: Exchange students at Stockton)
Stockton University is expanding its global network through its partnered institutions around the world. We aim to d
evelop sustainable and transformative international partnership that bring reciprocal benefits to both partners.
By supporting faculty and students study, research, intern, or visit outside the U.S., building partnerships, and strengthening global and interdisciplinary professional development, we aim to position Stockton University in global networks of learning, discovery, and engagement.
Global Partnerships Highlight
Multiple Components and Sustainablity of the Colombia Program (2015-2019)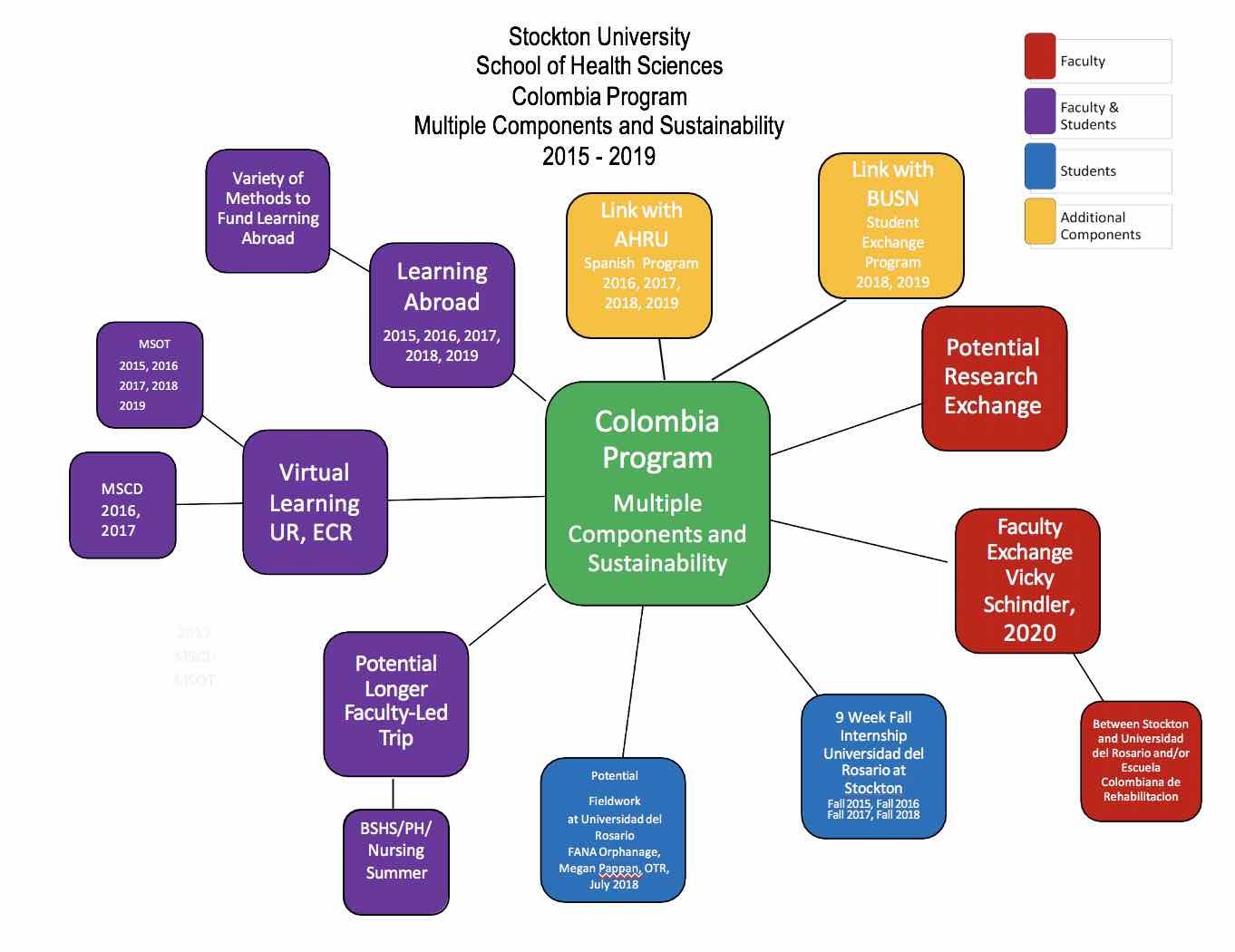 Download this Diagram.
Dr. Victoria Schindler, Professor of Occupational Therapy, initatied Stockton's partnerships with Universidad del Rosario (Colombia) and Escuela Colombiana de Rehabilitación (Colombia) in 2015.
Since then, students in various programs, including

MSOT, DPT, MSCD, Nursing, BSHS, PUBH and LCST/Spanish, visitied Colombia, and Colombian students studies at Stockton as well.
Strengthening students and faculty's acdemic, clinical, and cultural competence, this partnership further leads to a variety of research projects, presentations, publications, and opportunities.
Please contact Dr. Victoria Schindler for more details.