New Engelberg Scholars Feature First-Generation Students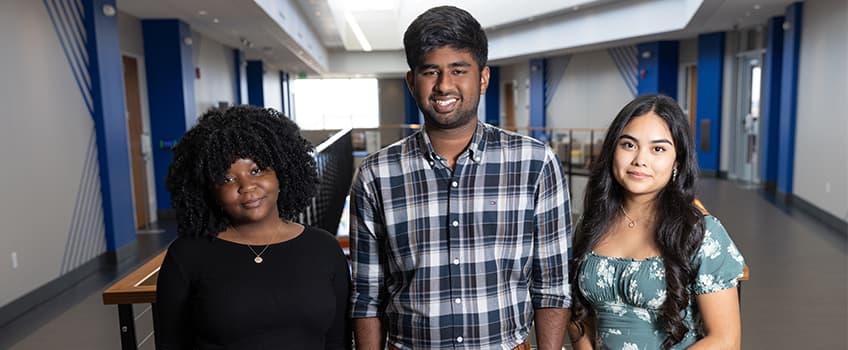 Atlantic City, N.J. — The latest Stockton University students selected for the Engelberg Leadership Scholarship Program (ELSP) all understand the sacrifices others have made for them to get a higher education.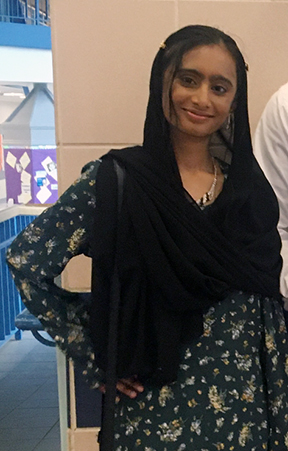 Sadia Mahi is the fourth member of this year's Engelberg Scholars cohort.
All four are first-generation students — meaning they are the first in their families to go to a college or university in the United States.
"Pursuing a college education is about more than just my own future, it's a tribute to the sacrifices my parents have made for me," Dayanara Villanueva said. "Their hard work and dedication deserve to be met with my commitment to learning and growth."
Villanueva is one of four sophomores selected as the fifth cohort of the program, which began in 2019 when Al and Gail Engelberg first donated $1 million to Stockton. Ziaul Hoque, Betsaida Viljoint and Sadia Mihi are the other three students selected for the program. They will have all costs — tuition, books, fees, housing and meals— paid for during their remaining time at Stockton.
To qualify for the ELSP program, students must be rising sophomores at Stockton and either live in Atlantic City or have graduated from Atlantic City High School.
Rabbi David Weis, who represents the Engelbergs, said they are excited to welcome the new cohort.
"Unlike other scholarships, ELSP is as much about leadership training as it is about academics," Weis said. "Our students are chosen to fulfill the Engelbergs' dream to positively influence the development of our beloved city. These young people represent our highest aspirations for the future."
Hoque, an Applied Physics major with a dual-degree in Engineering, was both excited and relieved after hearing he was selected for the program.
"The scholarship not only alleviates financial strain for my family, but also provides valuable networking opportunities and diverse experiences," he said.
Highlighting Atlantic City's diversity is one of the cornerstones of the program and this year's cohort is no different as Villanueva is from Mexico and Viljoint's family moved to the United States from Haiti when she was 2. The families of Hoque and Mihi both emigrated to this country from Bangladesh.
Hoque, who is a member of the Society of Physics Students, the Bengali Student Association and the Table Tennis Club, says he's drawn to engineering because it "offers a boundless playground of possibilities." He said he's especially interested in research.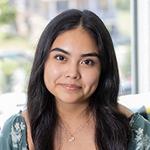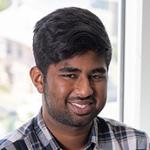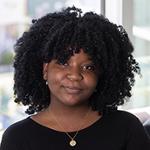 "I believe that true fulfillment lies in giving back to society and making a meaningful impact on the world around us," he said. "I aim to utilize my skills and knowledge to contribute to the betterment of society."
Impacting the world around them is also important to Mihi, who is in the dual-degree Criminal Justice Program with a minor in Victimology and Victim Services. She's a member of Stockton's Light the Candle group, which makes birthday cards for foster children, the Environmental Club and the Coalition for Women's Rights.
"I want to work alongside law enforcement to not only apprehend criminals, but also be able to support victims of crimes who are often forgotten in the criminal justice system," she said. "I want to hope the victims of crimes get the proper resources and justice they deserve."
Working with children is vitally important to both Villanueva, a Biology major, and Viljoint, a Liberal Studies major with a concentration in Elementary Education.
"Children have a natural ability to view the world with fresh eyes, finding wonder in the simplest things," said Villanueva, who added that she's indecisive about being either a pediatrician or a teacher. "I believe that shaping young minds is a rewarding responsibility. Witnessing their growth, from learning new skills to understanding the world around them, is a constant reminder of the power of education and mentorship."
For Viljoint, her desire to become an elementary school teacher is rooted in her experiences. When she moved to Atlantic City and Pleasantville, school was very difficult because she didn't speak English. She said teachers often didn't seem to care or know how to properly communicate with a child whose first language wasn't English.
"I believe that teachers are a vital part of everyone's lives, and if I could change one child's life, I would be happy," she said. "Young kids should be able to dream and have goals and that starts with having teachers who care."
All four students are grateful for the opportunity provided by the ELSP to fulfill the dream of their parents and get a degree from Stockton.
"Getting a college education is extremely important to me," Mihi said. "Not only did my parents sacrifice a lot for me to attend schools, but graduating college is something I want to do for myself. I feel that with my degree I can help many more people."
# # #
Media contacts:
Stacey Clapp
Director of Strategic Communications
Stacey.Clapp@stockton.edu
609-626-3645
609-412-8069
stockton.edu/media


Mark Melhorn
Associate Director of News and Media Relations
Mark.Melhorn@stockton.edu
609-652-4593
609-569-6026
stockton.edu/media