School of Health Sciences
The School of Health Sciences provides students with state of the art preparation for careers in health care including nursing, exercise science, communication disorders, public health, occupational therapy and physical therapy.
Our faculty are committed to excellence in learning and teaching, service to the community, research and clinical scholarship, with as much student involvement as possible. We value and cultivate supportive relationships with our community partners, and infuse and instill an attitude of lifelong learning for excellence in health care and for improved quality of life for those we serve.
Student Spotlight
School of Health Sciences students are shaping their futures by participating in research and contributing to positive change in the community.
Congratulations go to Brittney Soler as she has received a Stockton University Foundation Scholarship Award. She is the first student enrolled in the Exercise Science program to receive a Foundation scholarship. The award provides a total of $1000 that will be applied to the 2017-2018 academic year.
Organizations & Accrediting Agencies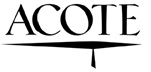 The baccalaureate degree program in nursing at Stockton University is accredited by the Commission on Collegiate Nursing Education .
http://www.ccneaccreditation.org