The DAISY Foundation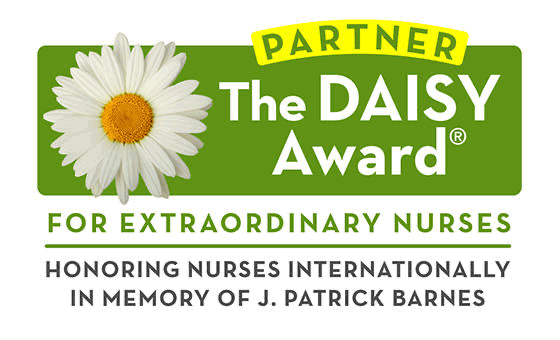 Stockton University is a proud partner of The DAISY Foundation, a non-profit organization dedicated to recognizing extraordinary nurses for their skill, kindness and compassion provided to their patients and families.
The foundation was created in 1999 by the family of J. Patrick Barnes, who died at age 33 of complications of an autoimmune disease, which is where DAISY (Disease Attacking the Immune System) derived. During Patrick's eight-week hospitalization, his family was so touched by the care his nurses provided that they created the DAISY Foundation specifically as a way to say "thank you" to nurses. Today, The DAISY Award for Extraordinary Nurses is presented at over 3,000 healthcare facilities around the world.
Stockton is honored to partner with the DAISY Foundation in recognizing select nursing students who exemplify exceptional compassion, advocacy and leadership. Together, we hope to encourage a lifetime of learning through continuing education and degree advancement throughout the awardee's nursing career.
Selected students are honored with the DAISY Award for Extraordinary Nursing Students once each year at the Sigma Theta Tau International Honor Society for Nursing Induction Ceremony.
---
The Daisy Foundation Award Criteria
Criteria for DAISY Award for Extraordinary Nursing Students at Stockton University
The student selected for this award should possess the following characteristics:
Demonstrates commitment to compassionate care of patients and families in the clinical setting
Makes a connection with patients, families and peers by building trust and respect
Advocates strongly for patients and families in the clinical setting or the community
Serves as a role model for other students at Stockton University
Involved in student organization(s) at Stockton or other professional organization(s) outside of Stockton University