Senior Instant Decision Days
Stockton is proud to offer Senior Instant Decision Days (IDD) for academically talented high school seniors. IDD offers you the opportunity to connect with administrators, deans, faculty, staff and students, learn first-hand about academic, social and campus life AND walk away with your admissions acceptance all in one day!
Friday, October 18, 2019
Friday, November 1, 2019
Friday, November 15, 2019
IDD Requirements...
High school senior, grade 12, as of September 2019 - expected graduation June 2020
1200/+ SAT combined score, EBRW + Math or 25/+ ACT Composite score
Stockton converted GPA of 3.0 or higher.
If your school does not use a 4.0 scale, your GPA will be converted for scholarship consideration.
IDD application signed by your school counselor, faxed/emailed to Admissions
Please note, if you do not meet the requirements at this time, we encourage you to apply through the regular admissons process.
What YOU do next...
Download and complete the student section of the IDD Application.
The Student section must be completed electronically, printed and signed.
Bring the application to your counselor to complete the School Counselor Only section.


Have him/her email or fax the application directly to the Admissions Office at

idd@stockton.edu or f. 609.626.5541.
What WE do next...
Once the Admissions Office receives your IDD application, we will notify you of your eligibility via email.
If eligible, we will email your IDD date, along with detailed instructions on completing the application for admission, additional documentation you will need to provide, as well as any other information you may need before your visit.
We welcome parents to accompany you to IDD, meet with Stockton staff and get "parent" questions answered.
By the end of your visit with us you will receive an
Admissions Acceptance Letter to Stockton University for Fall 2020
,
and scholarship award if eligible. This acceptance is a
non-binding decision,
and you are under no obligation to submit an enrollment deposit. You have until May 1, 2020 to confirm your Fall 2020 enrollment.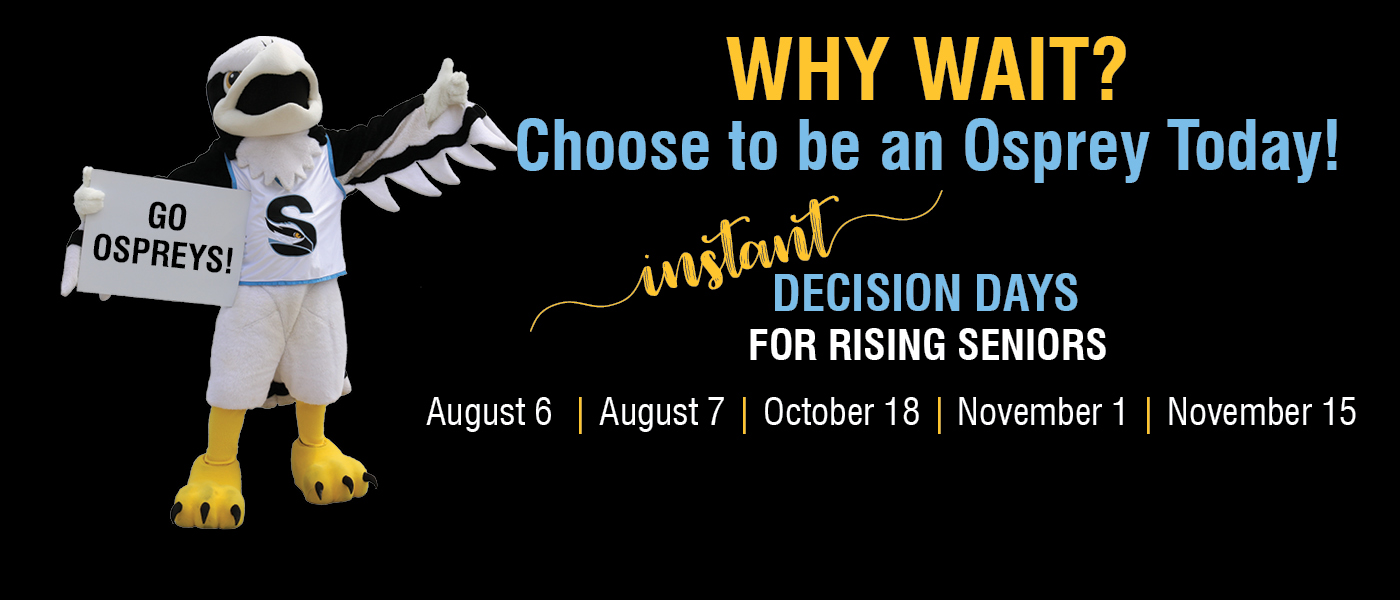 ---