Women's History Month
As a result of COVID-19 and the University's extended spring break and online instruction model through April 5, all remaining Women's History Month programs are postponed or canceled.
Women's History Month 2020 will begin on Sunday, March 1 and ends on Tuesday, March 31, 2020. The 2020 Women's History Month theme is "Valiant Women of the Vote." The theme honors "the brave women who fought to win suffrage rights for women, and for the women who continue to fight for the voting rights of others."

---
Featured Programs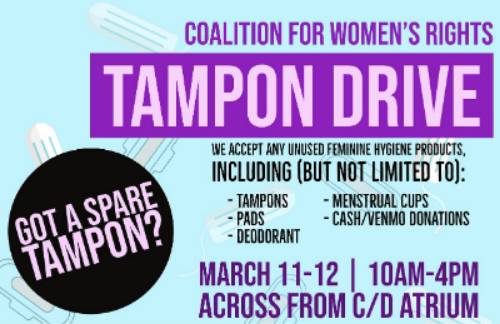 ---
March 8, 2020 is designated as International Women's Day. Stockton will be celebrating International Women's Day on Monday, March 9, 2020.
International Women's Day 2020 campaign theme is #EachforEqual
An equal world is an enabled world.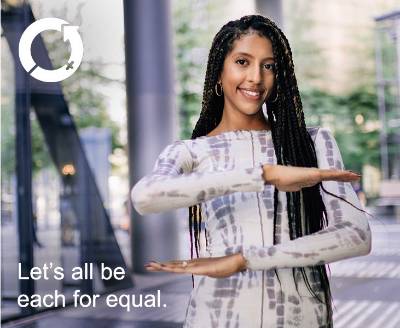 Individually, we're all responsible for our own thoughts and actions - all day, every day.
We can actively choose to challenge stereotypes, fight bias, broaden perceptions, improve situations
and celebrate women's achievements.
Collectively, each one of us can help create a gender equal world.
Let's all be #EachforEqual.
---
A History of Women's History Month
Every year March is designated Women's History Month by Presidential proclamation. The month is set aside to honor women's contributions in American history.
Did You Know? Women's History Month started as Women's History Week
Women's History Month began as a local celebration in Santa Rosa, California. The Education Task Force of the Sonoma County (California) Commission on the Status of Women planned and executed a "Women's History Week" celebration in 1978. The organizers selected the week of March 8 to correspond with International Women's Day. The movement spread across the country as other communities initiated their own Women's History Week celebrations the following year.
In 1980, a consortium of women's groups and historians—led by the National Women's History Project (now the National Women's History Alliance)—successfully lobbied for national recognition. In February 1980, President Jimmy Carter issued the first Presidential Proclamation declaring the Week of March 8th 1980 as National Women's History Week.
Subsequent Presidents continued to proclaim a National Women's History Week in March until 1987 when Congress passed Public Law 100-9, designating March as "Women's History Month." Between 1988 and 1994, Congress passed additional resolutions requesting and authorizing the President to proclaim March of each year as Women's History Month. Since 1995, each president has issued an annual proclamations designating the month of March as "Women's History Month."
The National Women's History Alliance selects and publishes the yearly theme. The 2020 Women's History Month theme is "Valiant Women of the Vote."
---
Women's History Month Resources
Other Great Resources