Mays Landing Alumnus Endows Scholarship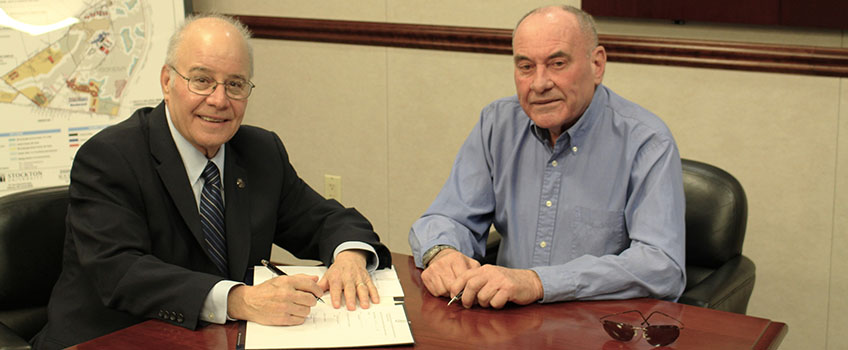 Galloway, N.J. — A new endowed scholarship will provide an annual award to a student studying Criminal Justice, Environmental Studies or Public Health at Stockton University.
The James & Winifred Watson Endowed Scholarship reflects the academic and professional interests of the couple, who were Stockton graduates.
James Watson '76, said he wanted to establish the scholarship in memory of his late wife, Winifred, '80, and help provide a Stockton education for students who share their dedication to strengthening criminal justice, ensuring public health and protecting the environment.
James Watson, of Mays Landing, is a retired New Jersey State Trooper and has a passion for both criminal justice and the environment. An active member of the New Jersey Bluebird Society, he helps band and then track the migration habits of bluebirds for entry into a national database. He is also a member of the Purple Martin Conservation Association and manages several purple martin colonies throughout South Jersey.
Winifred (Bellino) Watson was a Biology major who dedicated her professional life to improving public health throughout South Jersey. "Winnie" was proud to address the protection and prevention of environmental factors that could adversely impact human health or the environment.
The $25,000 endowment will kick off with an annual $1,000 scholarship in the 2023-24 academic year.
"This gift will change the lives of many Stockton students," President Harvey Kesselman said. "Many students need support like this to complete their degree."
The Stockton University Foundation maintains a robust merit-based award program comprised of approximately 200 scholarships. These scholarships are made possible thanks to the generous donations of alumni, friends of the university, organizations and businesses. Learn more about the Stockton University Foundation at stockton.edu/foundation.
--Story and photo by Stacey Clapp