Picture Stockton... welcoming Ospreys to orientation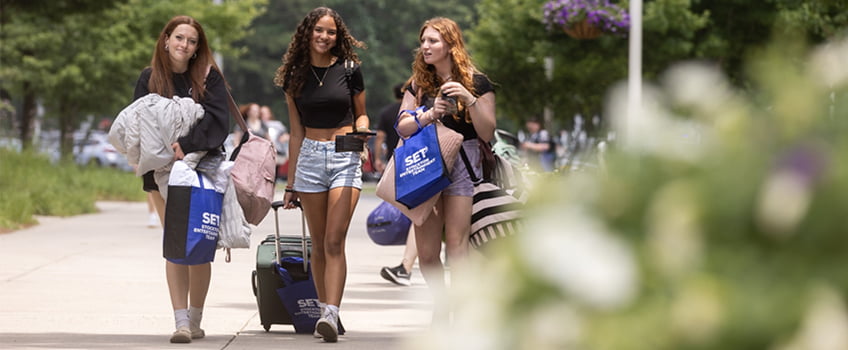 Galloway, N.J. - New students got a head start on making friends and memories during Nest Fest overnight orientation and one-day transfer orientation experiences this summer. More than 2,000 first-year and transfer students attended sessions from June through July.
The Transition Activity Leaders of New Students, better known as T.A.L.O.N.S., gave a warm welcome filled with sharing their own personal experiences, tips for success, dancing and uplifting energy.
Students registered for classes, learned about campus resources during a game show and fair, competed in carnival games and got acclimated to campus life.
The anxious feelings faded away as new students stretched their wings.
Below are scenes from orientation and reflections collected from a survey.
Photo story by Susan Allen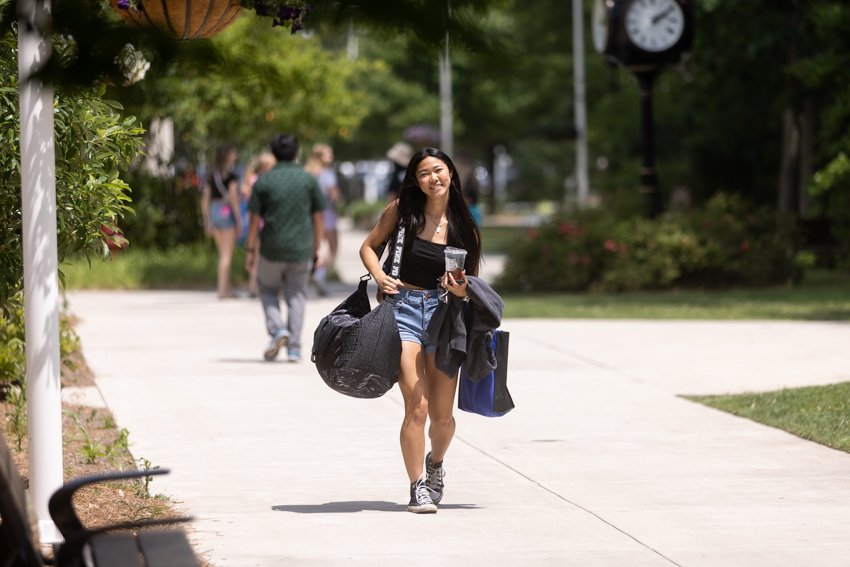 Students arrived with pillows and overnight bags and left with their first campus memories.
I met so m

an

y amazing people,

an

d I really felt at home. That moment helped me to realize I would be okay here."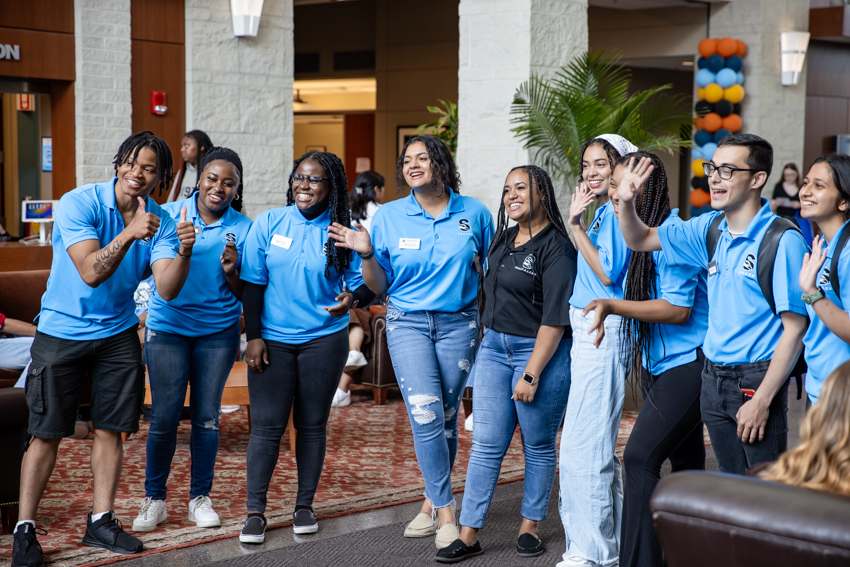 The first people new students met were the T.AL.O.N.S. who cheered on, supported and guided Ospreys as they made Stockton their new nest.
From the introductory presentation to the time spent with the faculty in the classroom, it was not only stated that community and diversity were a priority; it was demonstrated. The faculty took the time to answer questions and helped me navigate through Degree Works with patience and enthusiasm."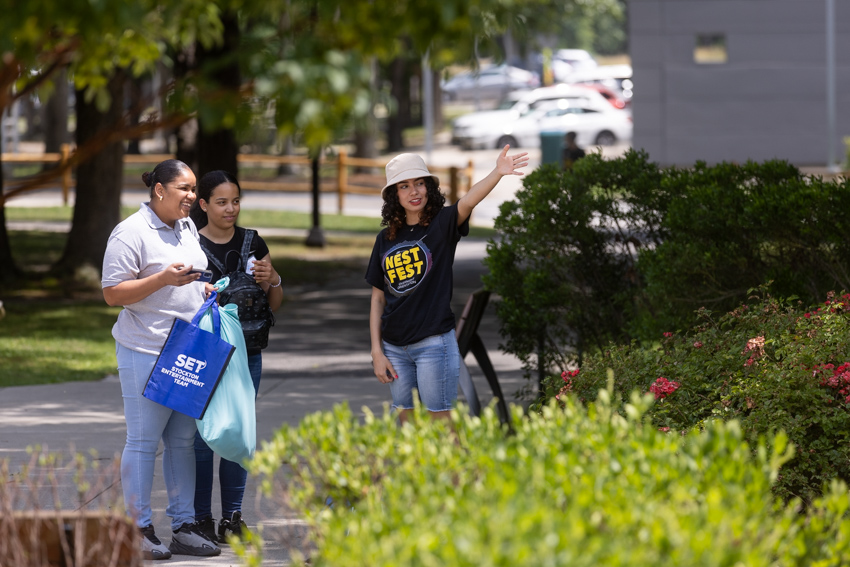 T.A.L.O.N.S. familiarized new students and their families with the campus. They will be back for move-in and Welcome Week.
On the way to the orientation, I was incredibly anxious, and I felt so sick. When I walked into the campus center, all the incoming first years were radiating anxiety as well, but the T.A.L.O.N.S. were so bright and full of energy, it made me feel so welcomed and safe. There were so many students, from all over, with different vibes, appearances, beliefs, but we were all in the same accepting boat. Over the course of the orientation, I got more excited, and I cannot wait to attend Stockton in September."

Stockton CARES and the Office of Student Conduct presented students with a variety of scenarios during the Yikes Game Show.
If I cannot attend class for any reason, I should ...
A. Not go to class
B. Ask my roommate to contact my professor
C. Contact my professor to let them know my situation
D. Have my parents send a note to my professor
Through the array of diverse student leaders and faculty, I was able to see a community in which diversity was accepted and embraced, alongside the variety of clubs offered."

Current students recited original works and scripts delving into topics including identity, inclusion, body image, religion and more.
Marques Johnson, associate dean of students, was the visionary behind this program that also included musical performances and short videos.
They made sure that we knew all the resources that we had access to and made an effort to get to know us on a personal level. There's a strong community that you can fall back on and there's support everywhere. I feel ready for my career at Stockton and I am excited."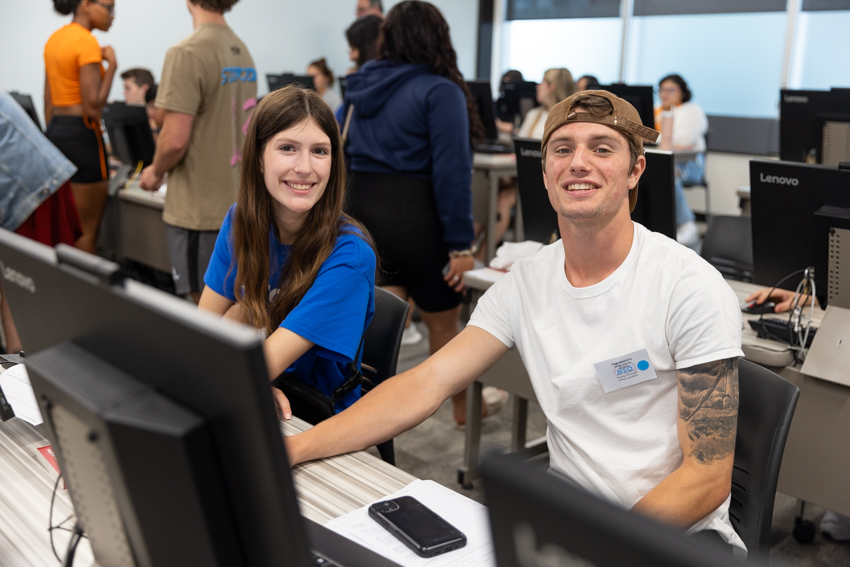 Faculty and staff helped students register for their classes.
They really took the time to listen and help with any issues we came across during the day."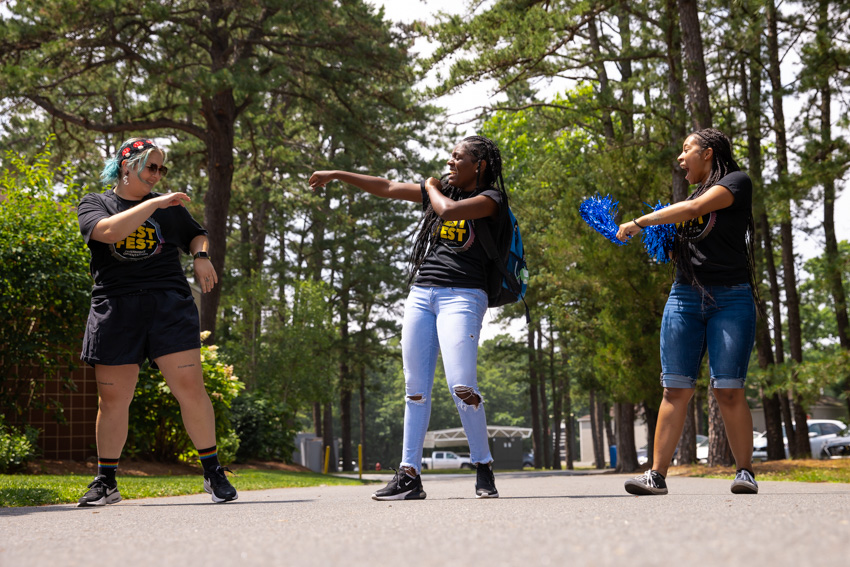 T.A.L.O.N.S. danced their way through orientation.
As a queer and trans student, seeing pride pins and pronoun buttons created a sense of safety. I saw so many students of various backgrounds and lifestyles. The clubs and spaces at Stockton provided a good view of all the support everyone has."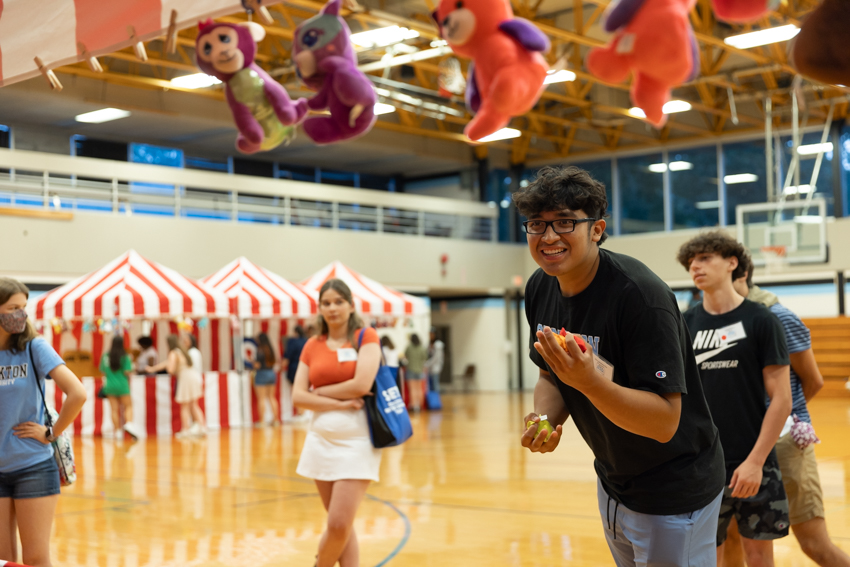 The I wing Gym was transformed into a carnival complete with games, giveaways and friendly competition.
I had already established a community of appreciation and acceptance while on the Galloway campus at the EOF program, and orientation only solidified that fact."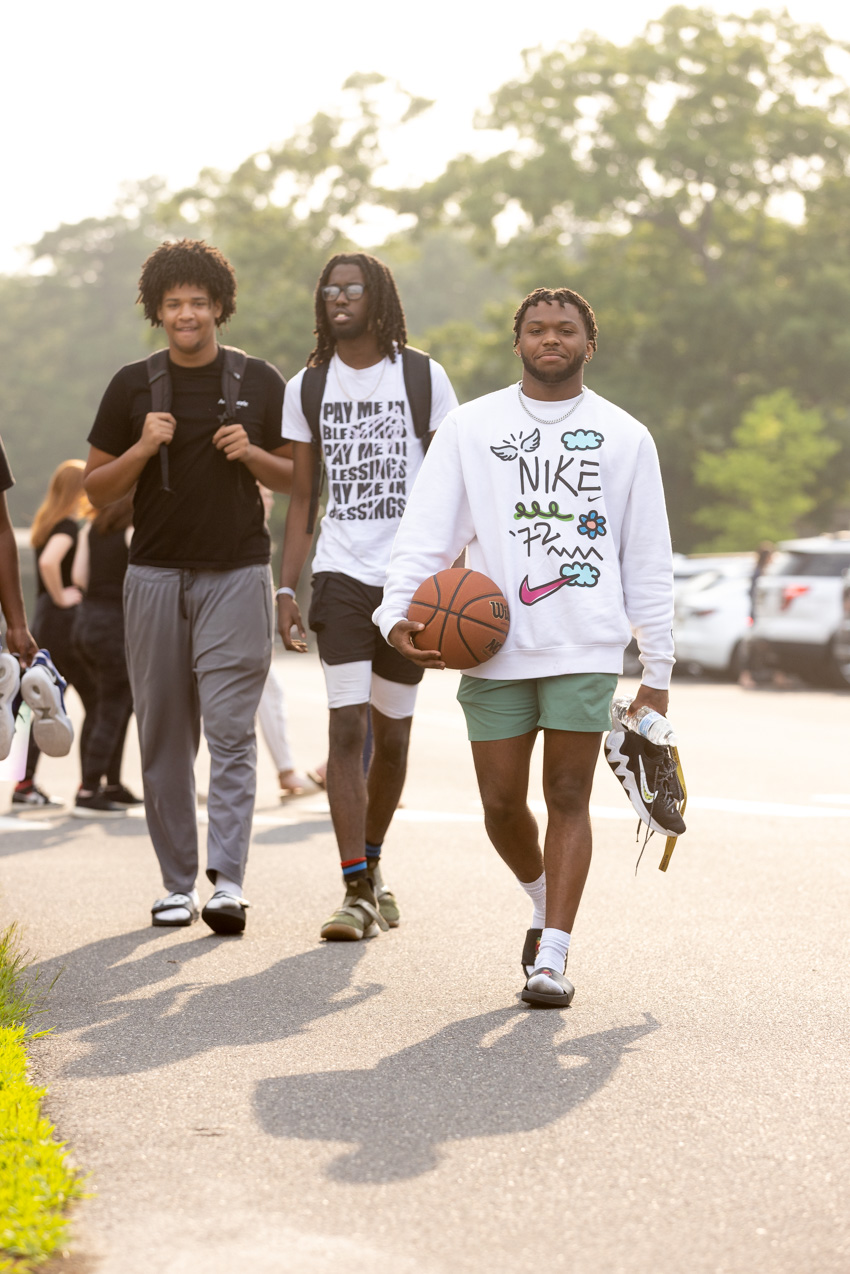 The Nest Fest overnight experience was just the start for our newest Ospreys.