Stockton 2023: A Look Ahead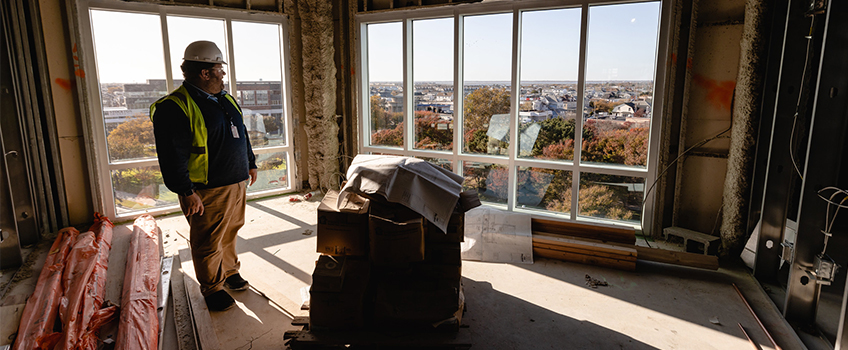 Galloway, NJ ‒ The upcoming year promises growth, celebrations and new beginnings. Take a look at what's ahead for Stockton University in 2023:
Multicultural Center Opens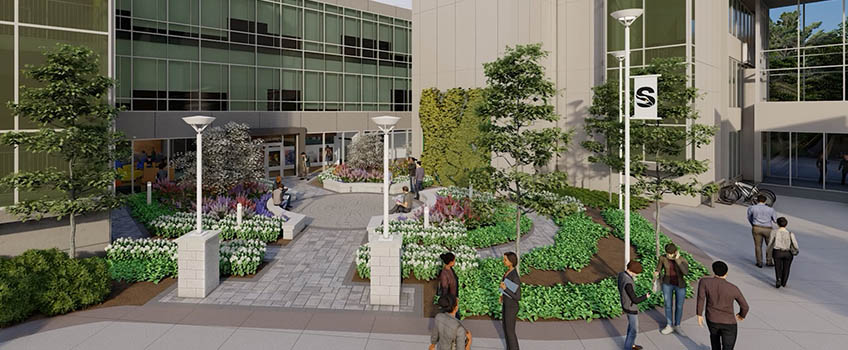 Stockton's Multicultural Center will open its doors in February. The center will offer spaces for programming, educational conferences and small gatherings for students, staff and faculty. The inaugural director of the center, Jovin Fernandez, is excited to lead the charge of helping all students feel represented, seen and heard. The center is located in lower F-wing.
Expanding Commitment to Athletics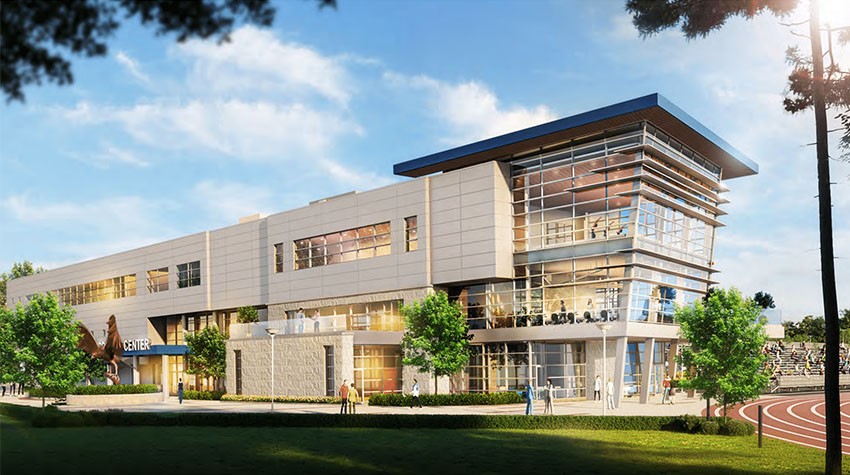 Stockton has plans this year to begin two major improvements to the university's athletic facilities. The first is an approximately 20,000 square-foot expansion of the Sports Center. The $25 million project is out to bid with construction expected to begin this year and end in spring 2024. The three-story addition will consist of fitness and wellness spaces, a dance studio, a rowing room and a 100-person auditorium. It also includes renovations to the existing Sports Center, including a training facility, coaches offices, locker rooms and a new press box.
The university is also planning to break ground on a 10,000-square-foot field house by the Pomona Road athletic fields. The open-air pavilion with a $2.7 million budget is in the very early stages of design and is expected to include team rooms and a large multi-use area for fans, alumni and visitors. Construction is expected to begin later this year with completion in spring 2024.
10th Anniversary of Hammonton's Kramer Hall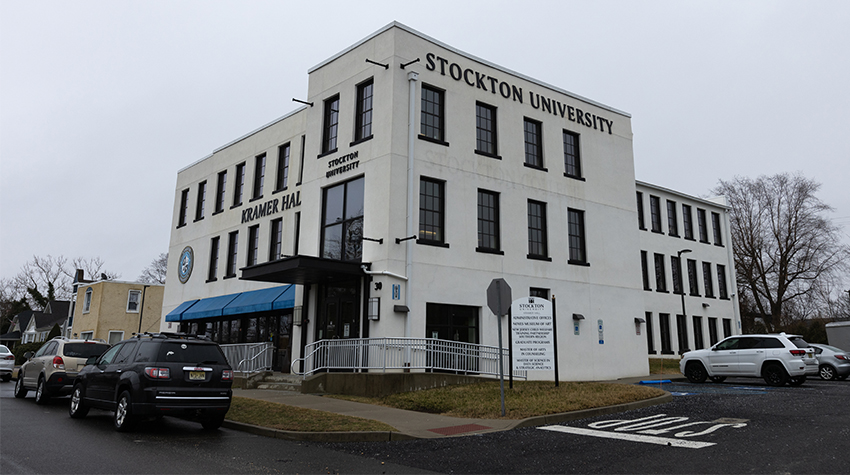 Stockton's Hammonton location, also known as Kramer Hall, will celebrate its 10th anniversary in 2023. The location is a cultural hub that offers graduate courses, hosts various community events and houses the Noyes Museum of Art at Stockton University.
10th Anniversary of The Sam Azeez Museum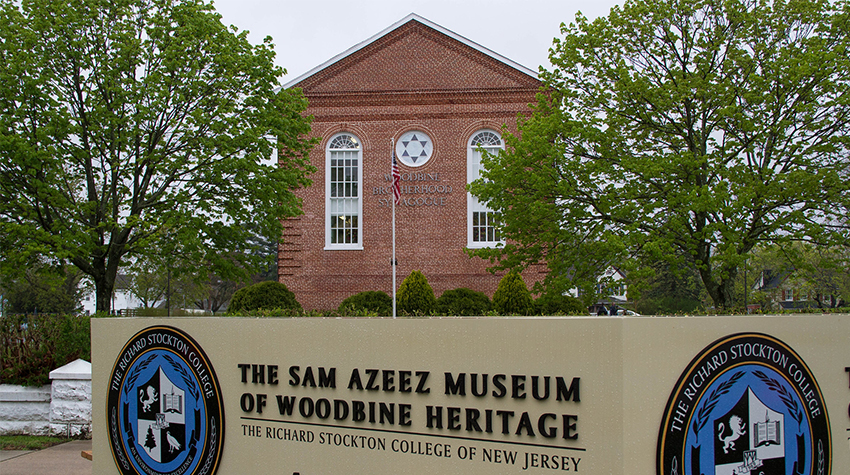 Stockton's Woodbine location — the Sam Azeez Museum of Woodbine Heritage — will celebrate its 10th anniversary in 2023. The location offers Continuing Studies & Adult Education courses, as well as meeting and conference space for members of the community. The museum is committed to preserving the memory and teaching the history of those who created the legacy of Woodbine.
The Scholarship Benefit Gala returns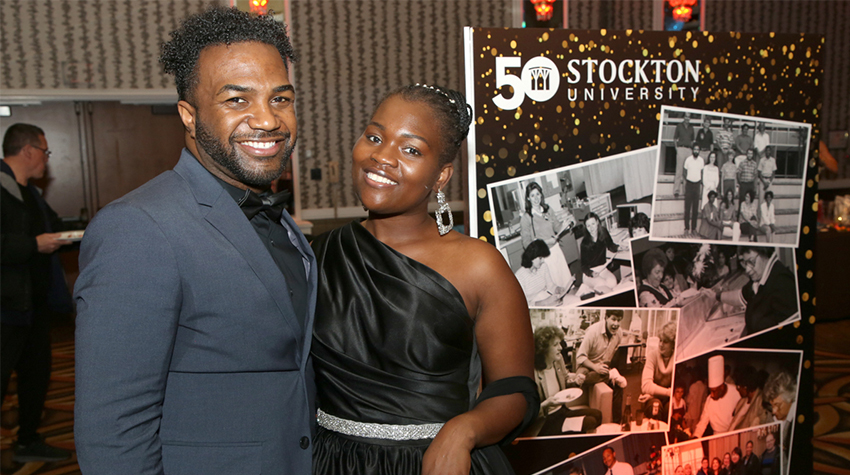 The Stockton University Foundation's Scholarship Benefit Gala will return to the Hard Rock Hotel & Casino in Atlantic City on April 22. Last year's event raised more than $425,000 for the Scholarship Benefit Gala Endowment, which provides annual scholarships to Stockton students.
Atlantic City Phase II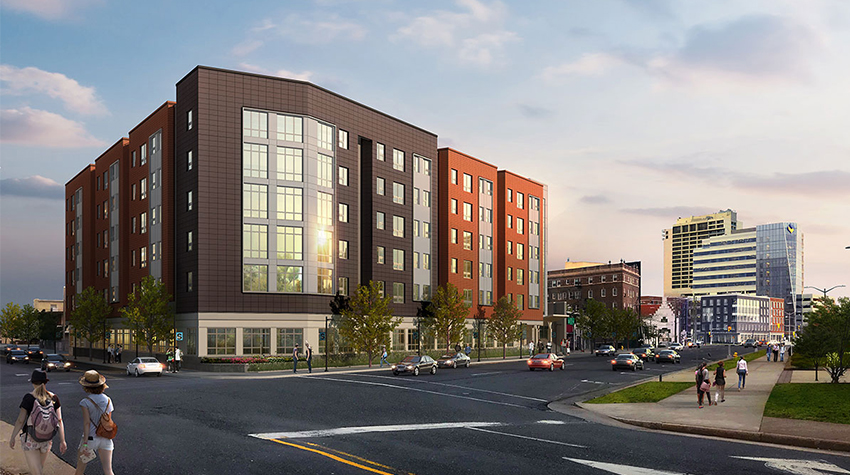 Phase II of Stockton Atlantic City will open in 2023, with a ribbon-cutting in May. The 135,000-square-foot residence hall will feature apartment-style living with 416 beds. The $69.3 million expansion is an example of the university's commitment to the city and role as an Anchor Institution dedicated to attracting a diverse and educated workforce. Stockton Atlantic City opened in 2018 with the John F. Scarpa Academic Center and Atlantic City Residential Complex.
Changes in Leadership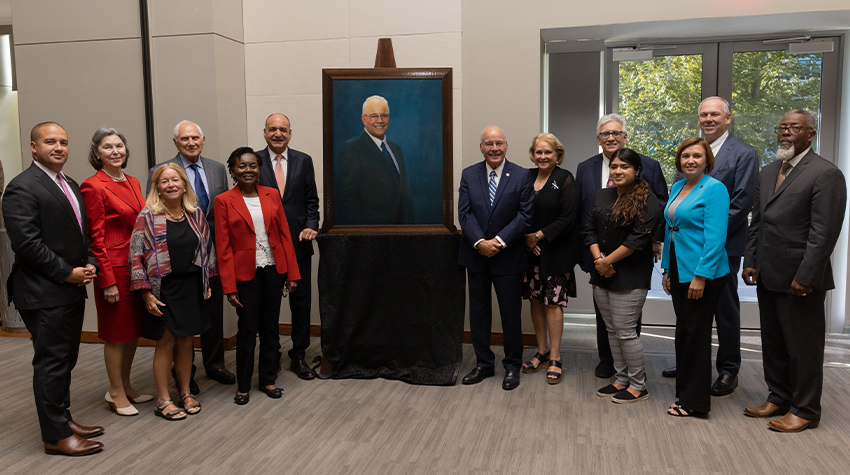 Harvey Kesselman will retire as president on June 30 after five decades at Stockton. A member of the first class at then Stockton State College in 1971, he continued on to become a faculty member, and has held several administrative positions, including provost and executive vice president, before being named president in 2015.
A national search for the next president is underway. The Board of Trustees will select the university's sixth president this spring.
Stockton Atlantic City Summer Experience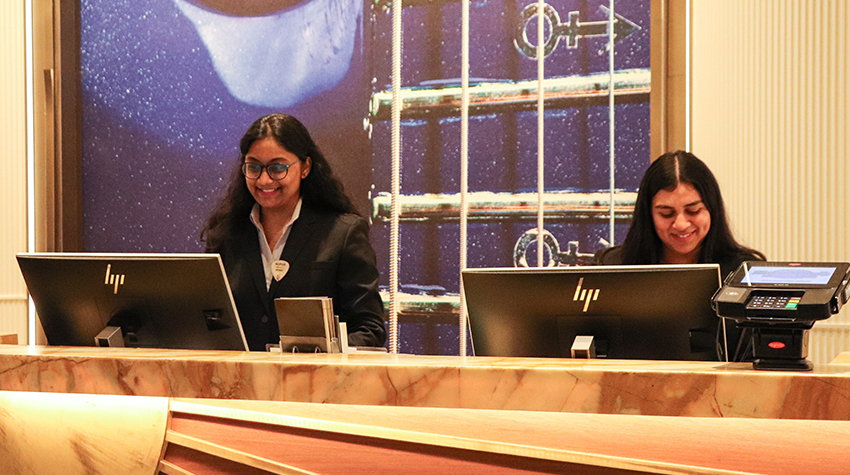 After a successful first year, the live-work-learn program will be back this summer. While living on campus at Stockton's Atlantic City Residential Complex, students will be able to earn credits in a free career readiness course and earn money working for one of the local businesses in partnership with Stockton. Those businesses include casinos such as the Borgata Hotel, Casino & Spa and Hard Rock Hotel and Casino Atlantic City, as well as AtlantiCare and the Steel Pier. Applications for interested students will be open on Feb. 2.
New Clubs from Alumni Relations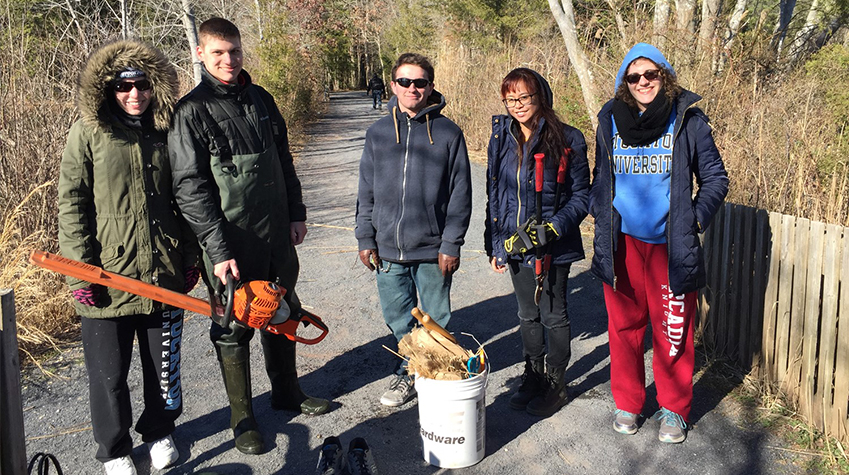 Alumni Relations has launched several Alumni Clubs to leverage the resources of the Stockton community to provide mentoring and peer support. The clubs will have at least one social event, one service project and one student/alumni event per year. Clubs include:
Alumni Student Veterans Organization Club for military-affiliated alums
Alumni in Education Club for those involved in education and teaching as a profession
Alumni Pride Alliance Club for those who identify as LGBTQIA+ and/or were members of Pride Alliance as students
S.A.V.E Alumni Club for those interested in promoting environmental action, education and awareness and/or were members of S.A.V.E as students
Greek Council Alumni Club for those who are members of all social sororities and fraternities.
Additionally, the Young Alumni Club is a resource for graduates from the last decade. The organization is holding a meet and greet mixer in February.
At the undergraduate level, the new Student Alumni Association aims to build school spirit and tradition and promote a culture of philanthropy. The group's first meeting is Jan. 30.
‒Story by Stacey Clapp, Mark Melhorn and Loukaia Taylor