Club Connect: Meet the... Women's Coalition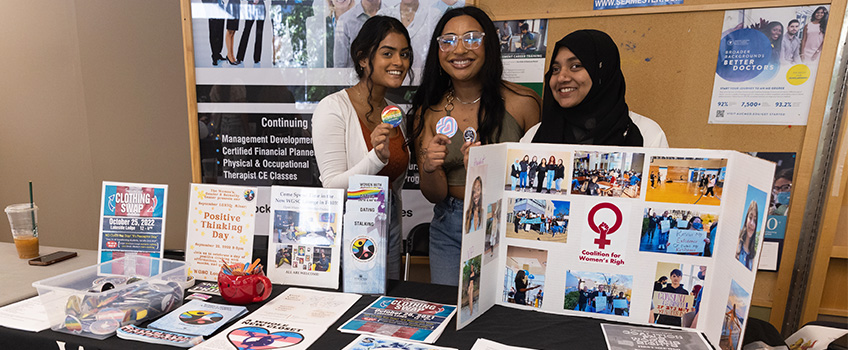 Galloway, N.J.- Join the Women's Coalition in tackling issues affecting all marginalized groups at Stockton University!
According to Yamirah Williams, president of the Coalition for Women's Rights, "our organization is perfect for anyone who would like to advocate for disadvantaged communities and/or learn more about some of the adversity that these communities experience."
At the meetings, students can expect snacks, games and educational presentations, which lead to discussions regarding the issues underrepresented populations face. The club is vocal about many issues and continuously emphasizes the importance of intersectionality.
"My favorite thing about Women's Co. is being able to connect with people who are also very passionate about human rights, and also how safe and included I feel at all of our gatherings," Williams shared.
Besides their weekly get-togethers, the Coalition for Women's Rights organizes different activities such as marches, fundraisers, trivia, trips and more.
This semester, on Oct. 26, the coalition will be hosting their annual Sex Mythbusters event in the Campus Center Coffee House at 7:30 p.m. Williams explained that it is a program where students learn comprehensive sex education through trivia, get access to free contraceptives, and can take part in a costume contest. Winners of the trivia and costume contest will even receive prizes.
The event is a collaborative effort with Los Latinos Unidos, Student Senate, Stockton's Stress Management Club, and the Queer & Trans People of Color Society.
-Story and photo by Julyanna Deauna