Dean's Message
Welcome to the School of Health Sciences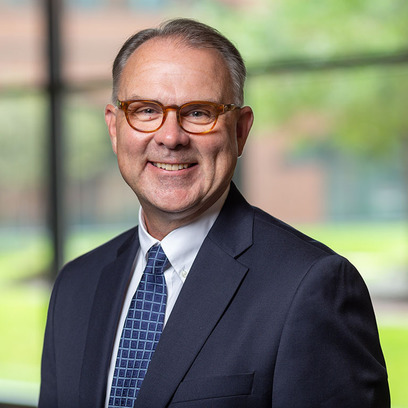 As the new Dean of the School of Health Sciences at Stockton University, I am excited to welcome you back to campus for the 2022-2023 academic year.
First, I want to thank all of you – our alumni, friends and community partners – for your continued efforts in addressing the healthcare needs of the community throughout the pandemic. Many of you have served on the frontlines of this effort continuously over the last 18 months, and we are both proud and grateful to count you among our friends and alumni.
In the short time I have been here it is clear that Stockton is a very dynamic university. The School of Health Science is no exception. As we move forward this year there are already plans to expand the school's offerings to include a Master of Public Health degree, a second cohort in our accelerated nursing program, a collaboration the Mercer County Community College's medical technology program, and a bachelor's degree in Respiratory Therapy. These efforts will significantly expand our healthcare reach and role within the South Jersey communities.
As faculty and students return to campus, and classes begin again, we have guidelines in place to ensure the safety of our community – while still ensuring our commitment to the highest levels of academic excellence. This year also marks the 50th Anniversary of teaching at Stockton, and the University has planned a number of events to celebrate this milestone. There are many ways to get involved and reconnect with Stockton at this time: you can share memories of your years at Stockton; attend some of our signature events; or immerse yourself in the University's official anniversary gallery of photos and interactive timeline, both of which stretch back to Stockton's earliest days.
At the School of Health Sciences, we look forward to connecting with alumni and friends and encourage you to reach out to share your stories. You can reach us at HLTH.school@stockton.edu.
Warm regards,
Dr. Brent L. Arnold
Dean
School of Health Sciences
609.652.4501 (p)
HLTH.School@stockton.edu