Annual Reports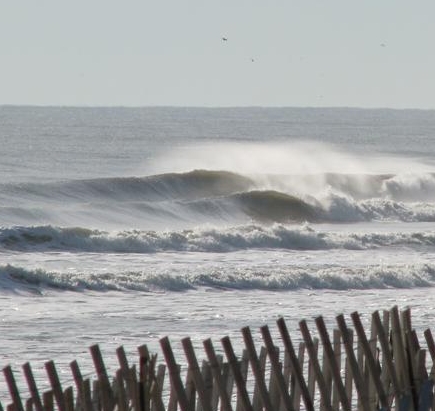 The New Jersey Beach Profile Network (NJBPN) was authorized by the New Jersey Department of Environmental Protection (NJDEP) in 1986. The report is divided into coastal County segments with a summary of beach changes dominating the county coast. Any major beach restoration or hard structure project is reviewed for performance and effectiveness. A discussion of issues and pending project work in the county follows as a final segment. These observations on beach changes along the New Jersey coastline provide a means to determine both rapid seasonal changes and follow long-term trends in shoreline position or beach volume. The advent of major shore protection projects resulting in the addition of millions of cubic yards of new sand has given a performance monitoring aspect to the report. The 171 sites extend from the lower Raritan Bay, along the four oceanfront county shorelines and into Delaware Bay along the western shore of Cape May Co.
The photographs, cross sections, trend charts, and text focus on the seasonal and year to year changes observed since the previous report. These reports show the following:
The enormous positive impact of beach nourishment over the past 24 years.
The enhanced shoreline protection benefits of 24 years of dune growth in height and width.
The importance of the inlet processes and their impact on changes on adjacent beaches.
The ability to analyze causes of extreme variations at specific sites on the coast.
The pattern of sand distribution along barrier islands as determined by that island's profiles.
The beneficial results of the low incidence of serious storm events impacting the NJ coast.
The ability to gage the impact of Declared Disaster events on the NJ coastline.