Literature Program
As part of the Literature program, Stockton students can choose from concentrations in Literary Studies, Creative Writing and Theatre-English, or pursue a simultaneous study of literature while earning K-12 or Secondary English Education certifications.
The program prepares students for an array of intellectual and professional pursuits, ranging from graduate scholarship to careers in writing, archival and library science, editing, publishing, teaching, and beyond. Literature students can also apply to take part in a new a dual-degree program in Literature and American Studies, allowing them to graduate with both a bachelor's and master's degree in five years' time.
---
Mission Statement
Literature engages students in the practice of reading and writing as a means of learning from the past and looking toward the future, training them to ask questions about the nature of the world around them. Students develop strong foundational communication, research, critical thinking, and problem-solving skills to become effective citizens and thinkers across a variety of careers and fields of study. In our increasingly global society where so much of our culture and commerce depends on online, text-based interaction, clear writers and creative thinkers have never been more in-demand.
The students of the Literature program have a long history of reading about political and social upheaval and the effects of white supremacy. Some have been inspired to protest as well as to seek careers focused on mending the damage done by police and law enforcement institutions and racial and economic inequality. The Stockton University Literature Program joins this community and the university in denouncing the "senseless death [of George Floyd, which] occurred as we mourned the recent deaths of Ahmaud Arbery in Georgia and Breonna Taylor in Louisville, Kentucky, while our African American and Latinx communities continue to face the disproportionate social, health, and economic hardships related to the COVID-19 pandemic" (Statement from Stockton University President Harvey Kesselman, 5/31/2020). We stand in solidarity with the Black Lives Matter movement and protesters and activists.
As faculty, we pledge to continue to identify, combat, and expose racism and other forms of social inequality. The Literature Program specifically commits to the following:
Curricular commitment: The Literature program affirms its commitment to

foregrounding the literary contributions of Black, Indigenous, and other non-white writers in all Literature courses offered, as well as

offering critical approaches and dedicated courses that address of the history of white supremacy in literature (such dedicated courses include Cultures of Colonialism and Race and the Making of US Literature) and

offering courses specifically focused on writers of color (including Native American Literature, Literatures of Asia-Pacific, Intro to African American Literature, Literature of the Harlem Renaissance, Spoken Word/Advanced Spoken Word, and Introduction to Global Literature)

Pedagogical commitment to equity, social justice, and anti-racism: The Literature program faculty will continue to advocate for and engage in pedagogies that dismantle white supremacy. We think deeply about these issues, and seek to move beyond the superficial and performative allyship that does so much damage to the spirits of people of color.

We recognize that we (LITT faculty) always have more to learn and that we are always continuing to educate ourselves about how to be anti-racist and more supportive of our Black students. Our hearts and minds are open to everyone who wants to discuss these matters. Feel free to write the program coordinator directly or reach out to any of your LITT professors.


Community diversity and institutional change: To help produce foundational change, we publicly support our faculty, staff, students, and alumni of color and other marginalized bodies. Program co-curricular events will continue this work. We are committed to lifelong learning, and we will continue to educate ourselves, our colleagues, our students, and our community.
We also wish to acknowledge the various academic programs, universities, and organizations that have issued similar statements that helped shape and inspire our own. Specifically, we wish to acknowledge the work of Stockton University's Africana Studies program, and the Stockton University Unified Black Students Society.
We encourage you to explore the following resources:
---
Curriculum
The Literature Program offers degrees in the following concentrations:
The program also offers a minor in Literature.
To view the curriculum, you'll use the web program, Degree Works. This program is accessible even if you are not currently a student with Stockton University.
Current Students
Access your portal for Degree Works, then look for the "what if" option to explore the various paths towards degree completion. Click the button below for instructional videos on how to use Degree Works:
Prospective First Year or Transfer Students
Use the button below:
How to Use Degree Works Equivalency:
At the next page you are prompted with three (3) options.

Select

the one that says "continue without signing in."
Respond to each prompt using the pull-down menu in the center of the page. [Please be patient. It may take a few seconds for the system to process your request. If you see a NO symbol, you need to wait a moment!]
Prompts include:
Enrollment dates (Choose intended semester attending)
Intended level (Choose "undergraduate")
What degree you will pursue? (Choose "Bachelor of Arts")
What is your intended major? (Choose "Literature")
What is your intended concentration? (Choose one of the concentrations listed above)
What is your intended minor? (Choose "none"

or select one

- it is not required).
For prospective students, choose "I'm all done" button.
For transfer students,

use the "class" button to see how courses already taken fit into the Stockton degree path.
You will see an overview of the degree you have selected, including all requirements.
At the bottom of the screen, you could save or print the worksheet.
Top Five Reasons to Study Literature at Stockton
Global Awareness
Because "poetry is not only dream and vision; it is the skeleton architecture of our lives. It lays the foundations for a future of change, a bridge across our fears of what has never been before" (Audre Lorde): literature contains all the disciplines— from science, politics, history, religion and philosophy to psychology, economics, music, art, and film. When you study literature, you study the world.
Critical Thinking
Because "language is a virus" (Laurie Anderson) and knowledge of it is the cure: Literature majors can become experts in using language to understand and to critique our systems of knowledge and perception.
Communication Skills
Because inarticulateness is well, like, bad: the critical thinking, written and verbal communication skills Literature majors develop allow them to enter a variety of careers as well as graduate study. In fact, English is the language of international business. As a result, employers, such as Logitech CEO Bracken Darrell, "love hiring English majors."
Information Literacy & Research Skills, Teamwork & Collaboration
Because Literature has some of the best professors and we will know your name: Literature offers small classes and a variety of opportunities for on- and off-campus internships and independent study—including creative writing projects, projects in the digital humanities, and opportunities to work with the South Jersey Culture & History Center.
Adapting to Change
Because you should study what you love. Have a passion for reading and writing? We will help you study what you love and find the careers that will utilize these skills.
Dual Degree Program in Literature and American Studies
The undergraduate Literature Program at Stockton offers an accelerated dual-degree program that allows Literature majors to earn a B.A. in Literature and M.A. in American Studies in five years. This intensive academic program of study includes all of the courses within the Literary Studies concentration Literature major as well as all of the courses required in the Master of Arts in American Studies program. Students may apply to the dual degree program upon admission to the university, as first-year or transfer students. Transfer students with over 96 transfer credits should use the "direct entry" application for the M.A. in American Studies.
Eligibility Requirements:
Minimum of 96 credits
Minimum of 20 credits in LITT courses
3.2 GPA minimum in the Literature major
Grade of C or better in LITT 2114 and LITT 2123
To apply for enrollment in the Dual-Degree Program in Literature and American Studies, contact a Literature preceptor or the Chair of the Literature program.
The Irregular Littonian--Literature Program Newsletter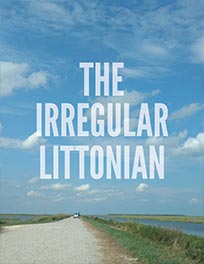 Literature Faculty


Literature Adjunct Faculty
Special Opportunities

Study Abroad and Internships
The Literature program encourages its majors to pursue at least one term of study abroad or one term of internship (e.g., the Washington Internship). Of schools not located in the District of Columbia, Stockton has the largest Washington Internship program of any college or university in the country. The full-semester internship for 12 credits can be a useful tool for gaining career experience and contacts. A sample of previous placements for majors in Literature includes internships with the United Press International's Capitol Hill Investigative Reporter, The National Journal, The Hill Rag, and D.C. Public Defender, as well as congressional and executive offices.


Scholarships, Clubs, and Honor Societies
Stockpot.
The program maintains an active chapter of the international honor society Sigma Tau Delta, as well as the literature club, Idols of the Tribe. The program brings students, faculty, and alumni together for career workshops, meet-and-greet information gatherings, graduate school application workshops, and the annual LITT Bash, a large party to honor outstanding student work and celebrate the completion of the academic year. The Literature program also sponsors the Visiting Writers Series: public readings by poets, novelists, and non-fiction authors with local, national, and international reputations. Past visiting writers include Jeffrey Eugenides, Sharon Olds, Marilyn Nelson, Marie Howe, Tony Hoagland, Mark Strand, Alicia Ostriker, and Mark Doty. We also publish a student-run journal,