South Jersey Culture & History Center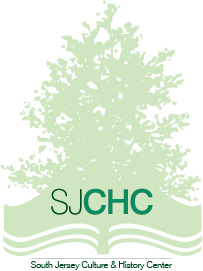 The South Jersey Culture & History Center works to foster awareness within local communities of the rich cultural and historical heritage of Southern New Jersey, to promote the study of this heritage, especially among area students, and to produce publishable materials that provide a deepened understanding of this heritage.

The SJCHC is always working on a variety of publishing projects and community programming. Expect a new biography of Elizabeth White of Whitesbog to be released in fall 2017. Throughout fall 2017 – Spring 2018, SJCHC teams up with Kramer Hall and the Noyes Museum of Stockton for "The Lure of South Jersey: The Resettlement of Migrants" (see more information in the nav bar). The SJCHC is encouraged and supported by Stockton University. Questions or comments may be sent to the Director, Thomas Kinsella.
---
SoJourn 2.2 has arrived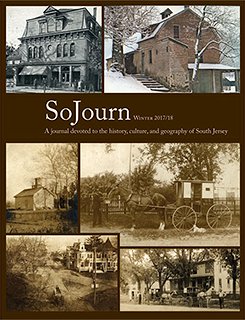 SoJourn 2.2, the fourth issue of our journal on South Jersey history, culture, and geography, has arrived from the printers. You can purchase it from the Stockton University Bookstore, the AtlantiCare Regional Hospital gift shop, Second Time Books in Mt. Laurel, and on Amazon or by contacting Tom Kinsella or Paul W. Schopp.
Contents in this issue:
Albertine Senske enables readers to share the beauty of Elizabeth C. White's famed Pine Barrens garden at Whitesbog. The excellent photography of botanist and Pine Barrens historian Ted Gordan visually enhances Albertine's detailed description of White's gardening aesthetic.
Mary Jo Kietzman traces the deep roots of the Wescoat and Southard families in and around Batsto, Pleasant Mills, and, especially, Nesco. Kietzman explores the relationship between familial identity and place—in this case, the farming community that nurtured several generations of her forebears.


Hal Taylor follows with an essay that reveals the connections between a Frenchman, a dog, a bottle of brandy, and George Washington. Taylor describes how all are related to the first manned air flight in North America.


John Lawrence follows the twists and turns of history- and myth-making that took a brief entry in early Dutch explorer David de Vries' journal, one that succinctly detailed his 1633 interaction with an unnamed Lenni-Lenape woman, and expanded it into Romantic accounts with slight historical foundation; the accounts tell more about the perspectives of nineteenth-century historians than events along the Delaware in the seventeenth-century.


Rich Watson takes readers in search of the ghost town of Calico, near Martha Furnace, and, in so doing, offers readers an insightful study of Pine Barrens land use over time.


Claude Epstein provides readers with a brief history of waterborne diseases in South Jersey, as well as a detailed description of the governmental structures, processes, and technologies that evolved to fight harmful pollutants.


Amy Krieger, a Literature major at Stockton, welcomes Stockton's new Special Collections Librarian and Archivist, Heather Perez, in an article that also briefly describes the South Jersey collections held at Stockton University's Bjork Library.


Atlantic white cedar is the star of the article by our colleagues at the Rutgers University Marine Field Station. Following its growth over time, including its longevity as Ghost Forests, provides an excellent method to discern sea-level rise.


The issue closes with two linked short stories by Dallas Lore Sharp, describing a spring freshet along the Maurice River. Lore reminds us in spellbinding prose that spring is coming.