South Jersey Culture & History Center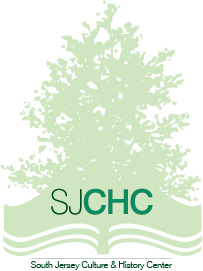 The South Jersey Culture & History Center works to foster awareness within local communities of the rich cultural and historical heritage of Southern New Jersey, to promote the study of this heritage, especially among area students, and to produce publishable materials that provide a deepened understanding of this heritage.

The SJCHC is always working on a variety of publishing projects and community programming. Expect a new biography of Elizabeth White of Whitesbog to be released in fall 2017. Throughout fall 2017 – Spring 2018, SJCHC teams up with Kramer Hall and the Noyes Museum of Stockton for "The Lure of South Jersey: The Resettlement of Migrants" (see more information in the nav bar). The SJCHC is encouraged and supported by Stockton University. Questions or comments may be sent to the Director, Thomas Kinsella.
---
SoJourn Sumer 2018 has arrived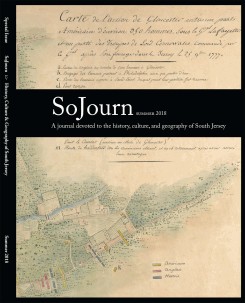 We are pleased to announce the availability of the summer 2018 issue of SoJourn, Stockton's twice-yearly journal devoted to the history, culture & geography of South Jersey.
This thematic, special expanded issue focuses on the impact of the American Revolutionary war in New Jersey's eight southernmost counties. Read articles on the exciting Battle of Turtle Gut Inlet, near present day Wildwood, the Battle of Iron Works Hill, the Battle of Red Bank, essays on the local skirmish and battle at Chestnut Neck, plus articles that try to get at the ways civilians were impacted by the war.
SoJourn Summer 2018, the fifth issue of our journal on South Jersey history, culture, and geography, can be purchased from the Stockton University Bookstore, the AtlantiCare Regional Hospital gift shop, Second Time Books in Mt. Laurel, and on Amazon or by contacting Tom Kinsella or Paul W. Schopp. Because this expanded issue is 50% larger than previous issues, the price has risen to $15.