Strategic Plan 2025

Strategic planning is essential to ensure that we remain faithful to our mission, goals, and practices, while meeting the needs of the people and communities we serve.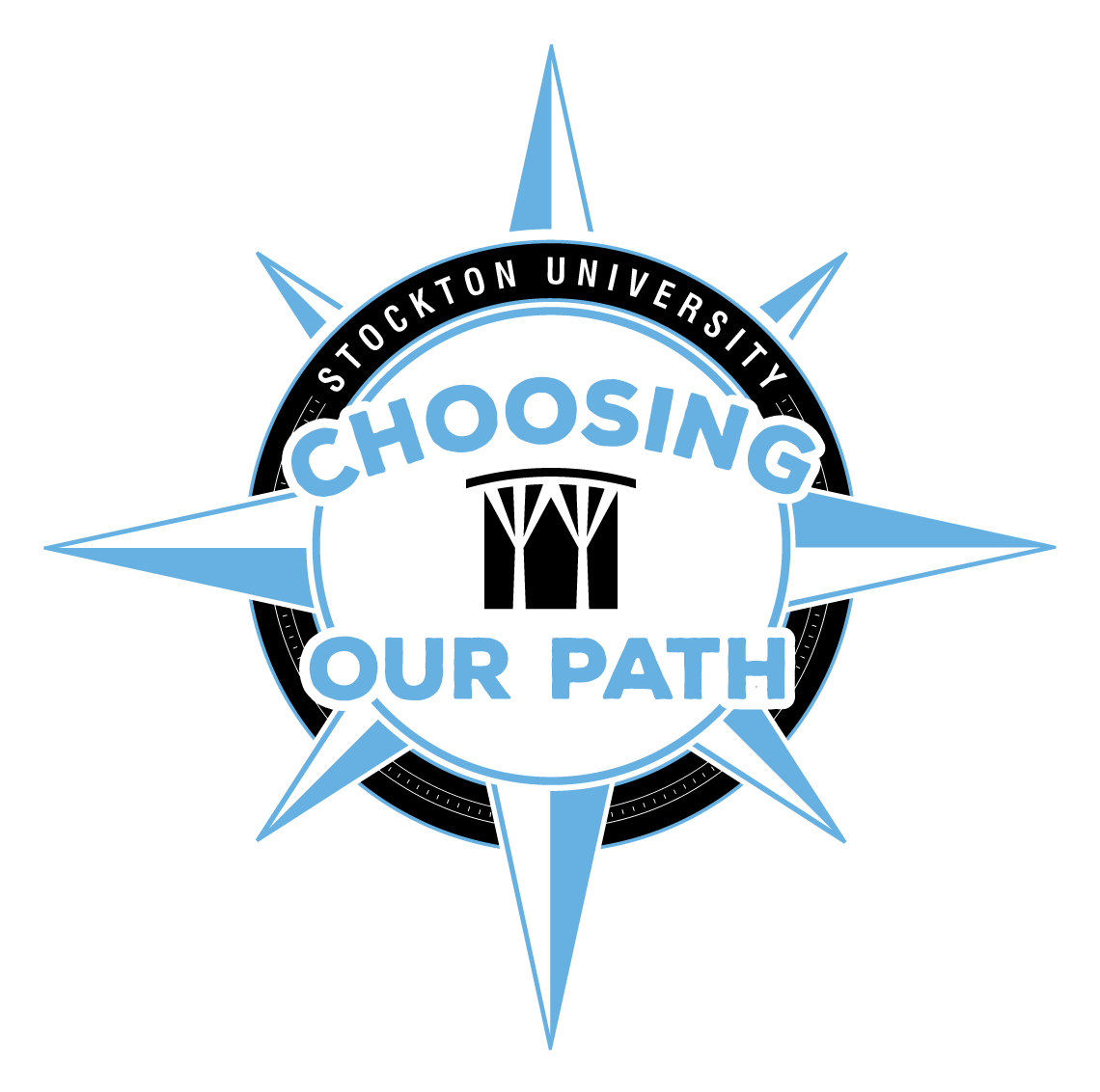 Stockton University's latest strategic plan builds upon essential themes from the University's mission, vision and value statements and includes six key areas of focus: Inclusive Student Success; Diversity & Inclusion; Teaching & Learning; Strategic Enrollment Management; Financial Sustainability; and Campus Community, Communication & Shared Governance. This plan replaces the recently completed 2020 Strategic Plan, which focused on the four initiatives of Learning, Engagement, Global Perspectives and Sustainability (LEGS).
The planning process took place over several years, beginning in May 2017 with the launch of new mission, vision and values statements. DumontJanks, a leading national strategic planning consulting firm from Boston, was contracted to help guide the process and in early 2018 convened the Strategic Planning Steering Committee, made up of 40 faculty, staff, students and administrators.
The Steering Committee was charged with utilizing the University's mission, vision, guiding principle, and values statements to develop a new strategic plan that sets long-range priorities to support student, academic, and facility goals, and reflected our financial position and long-range opportunities and priorities.
Between February and May 2018, the Steering Committee worked with DumontJanks to facilitate several on-campus visits and tele-conferences, review dozens of documents, reports and surveys, and meet with hundreds of University stakeholders in individual, small-group, and open forums.
Revisions continued over the summer and early fall of 2018, and were shared with the President's Cabinet, Board of Trustees, and Stockton community. An electronic feedback form collected additional feedback, as did multiple open forums — 20 in all — coordinated by the Office of the Provost, held over the fall of 2018 and spring of 2019.
This plan provides the framework for all the University will work on over the next five years.
---
Areas of Focus
Inclusive Student Success
Inclusive student success is the extent to which Stockton recruits, supports and empowers an increasingly diverse student body and works to close the equity gaps that exist in higher education.
Diversity & Inclusion
Stockton is dedicated to building a community that values differences of race, religion, gender, ethnicity, national origin, socio-economic status, affectional or sexual orientation, gender identity or expression, marital status, age, ability or disability.
Teaching & Learning
Stockton has achieved remarkable success in terms of student retention and graduation rates because of its personalized approach to teaching and learning. Such efforts will continuously be assessed and refined and incorporate Stockton's Essential Learning Outcomes (ELOs).
Strategic Enrollment Management
Stockton has an obligation to support students who arrive in their first year, those who transfer later in their academic career, as well as those who return to school as adult learners.
Financial Sustainability
As a public institution, Stockton is a steward of public funds, carefully balancing the fiscal needs of academic programs, capital and facilities, technology infrastructure, human capital, debt and expenses, student programs and services and operations while keeping tuition affordable.
Mission
Stockton University's mission is to develop engaged and effective citizens with a commitment to life-long learning and the capacity to adapt to change in a multi-cultural, interdependent world. As a public university, Stockton provides an environment for excellence to a diverse student body, including those from underrepresented populations, through an interdisciplinary approach to liberal arts, sciences and professional education.
Vision
Stockton University will thrive as a distinctive regional institution, providing a diverse, values-based, student-centered environment of exceptional teaching and learning. As a community builder and partner in public service, Stockton University will remain committed to the positive development of New Jersey through scholarship and creative activity, civic engagement, and active stewardship.
Values
Excellence in teaching and dedication to learning
Inclusivity and Diversity
Academic Freedom
Integrity and Respect
Shared Governance
Community Engagement and Civic Responsibility
Global Perspectives
Sustainability and Environmental Stewardship