Stockton Voices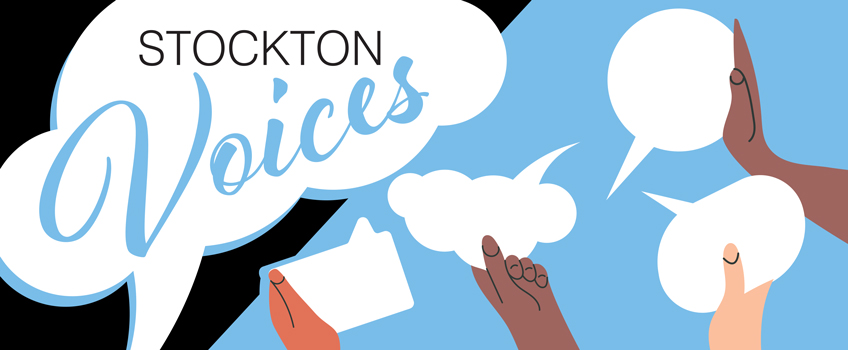 To embrace diversity is to care enough to listen with an open mind and to speak up during difficult conversations. The #StocktonVoices series gives students, faculty and staff a platform to both speak and listen to our own diverse voices.
The featured profiles highlight reflections on current events, ways to see a different perspective and stories that center on the themes of race, culture, equality, inclusion and diversity.
Alexis Jenkins
Meet Alexis Jenkins, the new director of GOALS/GEAR UP, and learn about how she plans to support the new generation of leaders within the program.
River Florence Webb
Learn about the term "2-Spirit," and how that impacts their experience as a member of the Nez Perce and Meskawki tribes with River Florence Webb.