Stockton Voices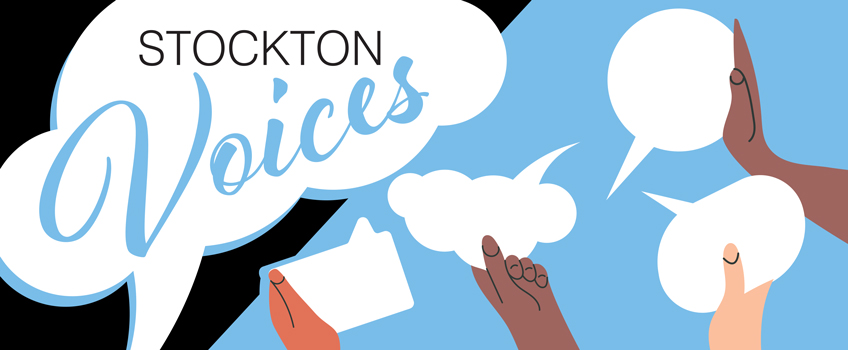 To embrace diversity is to care enough to listen with an open mind and to speak up during difficult conversations. The #StocktonVoices series gives students, faculty and staff a platform to both speak and listen to our own diverse voices.
The featured profiles highlight reflections on current events, ways to see a different perspective and stories that center on the themes of race, culture, equality, inclusion and diversity.
Juan Diego Chaparro
Meet Juan Diego, a student who bravely took the stage and talked about his experience as a migrant from Venezuela in front of his peers in a recent program.