Club Connect: Meet the... Circle K International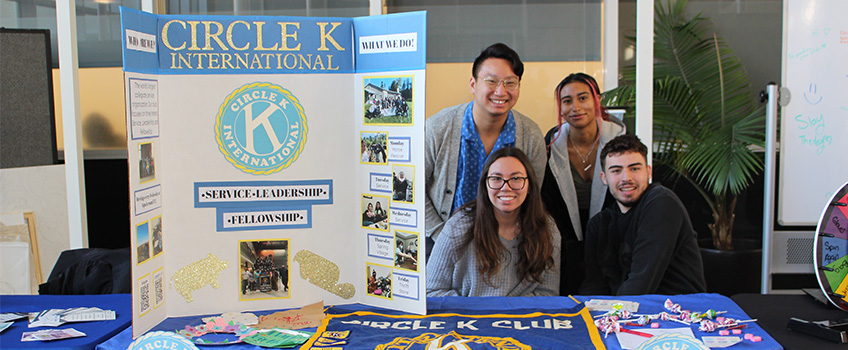 Galloway, N.J. – Calling all students passionate about building a better community! Circle K at Stockton University is the place for you.
Stockton's chapter was established in order to help better the Stockton community, local communities and even at a global level if given the opportunity. The members of this club strive to build partnerships for service projects.
One major purpose of Circle K is to bring together student leaders who want to build more on their leadership skills, help develop fellowships and create more long-lasting meaning within the communities serviced.
Ryan La and Kendall Ficili, vice president and treasurer of the club, both agreed joining Circle K means "joining a loving, accepting and open atmosphere of people who have the same desires and passions to do service and help others."
Volunteers in Circle K were involved with service projects at horse rescues, nursing homes and thrift stores. They also host various projects during the annual New Student Day of Service and Martin Luther King Day of Service.
Circle K International regularly meets every Wednesday at 8 p.m. in F-111. Students interested in helping making the world a better place, one step at a time, should
check them out on OspreyHub
and follow them on Instagram @
Stockton.CircleK
to learn more.
– Story by Paulina Tyszka